LJWorld.com weblogs Smithology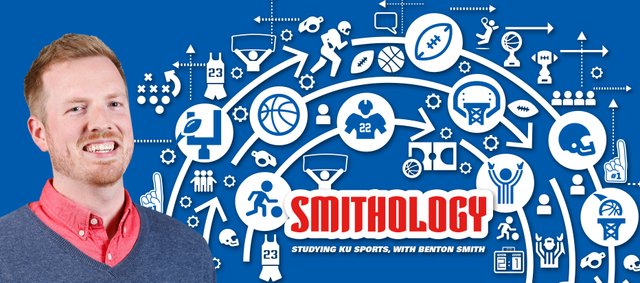 K-State streaking entering Sunflower Showdown
In the past few weeks, Bruce Weber's Kansas State Wildcats (12-3 overall, 2-0 Big 12) emerged as one of college basketball's surprise teams of the season.
The guys in purple that reside an easy drive west on I-70 from Lawrence didn't start off 2013-14 in great form, dropping a game to Charlotte and getting blown out by Georgetown in November at the Puerto Rico Tip-Off. But the Wildcats have won 10 straight since then, with victories over Gonzaga (currently ranked No. 22) and Oklahoma State (which fell from No. 6 to No. 11 following its 74-71 loss at Manhattan last weekend).
The Wildcats' most recent victim was TCU, which fell, 65-47, at home to K-State. Below is a dramatic interpretation of what transpired, courtesy of the K-State Sports YouTube channel:
Far more awe-inspiring, though, is how K-State shocked most Big 12 observers by beating Oklahoma State on Jan. 7. The 'Cats are winning with their defense. Their 58 points allowed per game leads the Big 12 and ranks No. 9, nationally. What's more, K-State boasts a 25.1-percent three-point field goal percentage defense (No. 5 in the nation) and has held 13 of its last 14 opponents below their scoring average.
This group of Wildcats is stingy, particularly on the perimeter, where each guard stays glued to his man and rarely lets a shot get off uncontested. Though Oklahoma State put up 71 points at Manhattan, the Cowboys went 21-for-52 from the floor (40.8 percent), thanks in large part to a woeful night from deep: 3-for-14 (21.4 percent).
Meet the players who want nothing more in the world today than to come to Allen Fieldhouse and knock off No. 18 Kansas (10-4, 1-0) — the Jayhawks have won 47 of the last 50 meetings in the Sunflower Showdown.
Marcus Foster, No. 2
6-2, 200, fr. guard
Just to give you an idea of how well the freshman has played since arriving Manhattan, some observers in the Little Apple are comparing him to Mitch Richmond.
Yes, that Mitch Richmond.
Foster is averaging 14.1 points and 3.9 rebounds, and has hit 33 of 90 three-pointers (36.7 percent) to date. The dynamic young guard reached double-digit scoring in 10 straight games, including a team-best 17 against Okie State.
And, just in case you missed it, Foster posterized David Stockton of Gonzaga. Prepare to be amazed. The highlights themselves show off Foster's explosive skill set, but the production level on this clip is off the charts, too.
Thomas Gipson, No. 42
6-7, 265, jr. forward
Gipson led K-State with 19 points against TCU, and the team's most reliable big is averaging 13.3 points on 61.6-percent shooting during his team's 10-game win streak.
The third-year player missed the first two games of the season with an injury, but has regained his form of late, with a double-double (10 points, 11 boards) against Oklahoma State, and has made 60 of his 101 field-goal tries this year (59.4 percent).
Shane Southwell, No. 1
6-7, 215, sr. gaurd
The K-State senior is one of the players Weber can rely upon to do a little bit of everything. Southwell has led the team in assists six times this season and been the top scorer on three occasions, while averaging 10.8 points, 5.0 rebounds and 3.3 assists on the year, and has 16 steals to his name.
Despite his experience and versatility, Southwell doesn't always take smart shots, and it shows in his percentages: he is 59-for-148 from the floor (39.9 percent) and 17-for-59 from downtown (28.8 percent).
Wesley Iwundu, No. 25
6-7, 195, fr. forward
In his college debut this season, the swingman from Houston posted a double-double, with 14 points and 10 boards off the bench against Northern Colorado.
Iwundu, now a starter, averages 7.0 points and 4.4 rebounds on the year, and has got to the foul line more than any of his teammates, making just 44 of 64 free-throw attempts (68.8 percent).
Will Spradling, No. 55
6-2, 185, sr. guard
Now in his final season in a K-State uniform, Spradling has started 87 times in his career. While he only averages 6.9 points and 2.5 assists this year, Weber clearly trusts him — the heady guard averages 28.9 minutes a game. Spradling ranks in the top 10 all-time at K-State with 154 career three-pointers and 273 assists.
Still, he hasn't got going this season, making just 30 of 90 shots (33.3 percent) and 21 of 65 from deep (32.3 percent). Even his free-throw percentage (63.9) isn't great.
K-State bench
Jevon Thomas, No. 5
6-0, 180, fr. guard
Thomas officially joined the team on Dec. 21, after sitting out the fall semester. In his four games, he has 17 assists and just four turnovers.
His eight points and five assists helped K-State knock off Oklahoma State last weekend, and Thomas proved to be just the play-maker the Wildcats had lacked. He can thread the needle on passes inside to get Gipson and other frontcourt players easy baskets.
Nino Williams, No. 11
6-5, 220, jr. forward
A sub averaging just 4.8 points and 2.5 rebounds might not seem like much of a threat, but Williams has averaged 6.8 points in his last six games and made 14 of his 25 shots in that stretch.
Strong, though undersized for a forward who mixes it up inside, his biggest night came in K-State's marquee win over Oklahoma State. Williams hit three of his four free throws in the final 13 seconds to help seal the win and finished with a season-high 15 points.
Bonus clip
No matter what happens today against Kansas, or for the rest of their lives for that matter, the Wildcats can always say they did this: