LJWorld.com weblogs Shop Talk with Jenn and Julie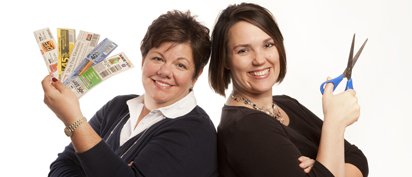 Ditto resale shop keeps you looking trendy without spending a fortune
I have been anxiously awaiting the opening of ditto, a clothing resale shop located on 6th Street.  They opened their doors for business three weeks ago. 
The store is located in the former Pizza Street site.  They carry men's and women's clothing, along with some maternity, plus sizes, and pre-teen and teen clothing.  Ditto also sells handbags, shoes, some jewelry and sunglasses.
Store hours are Monday through Saturday from 10 a.m.  to 8 p.m. and Sundays from 12 p.m. to 6 p.m.
Ditto purchases gently worn items (designer and brand names preferably).  Their buying hours are Monday through Saturday from 11 a.m. To 7 p.m. And Sunday from 1 p.m. To 5 p.m.  Make sure your items have been laundered and in bags (no hangers).  They will give give cash for merchandise purchased.
Ditto is definitely worth checking out.  The store is well layed out and they have great displays.  While I was there,  I scored a Calvin Klein bag for $12.