LJWorld.com weblogs Shop Talk with Jenn and Julie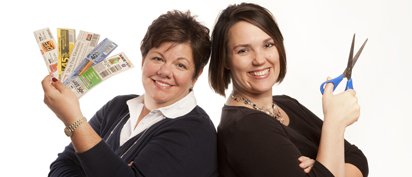 Local merchants spread holiday cheer by providing exceptional service
I had an experience this week that I feel the need to share with you all.
On Wednesday, my son and I went to the Lawrence Kohl's. I needed to return slippers I had bought for my husband, and my son Thomas was looking for a winter jacket.
I approached the customer service desk, and the clerk proceeded to process my return. We were chatting, and I told her I had expired Kohl's cash that I didn't have an opportunity to use. She smiled and told me she would gladly authorize the Kohl's cash to be used that evening. I thanked her and helped Thomas pick out his jacket.
I was so pleasantly surprised. I was not expecting the clerk to do that for me. So, again, thank you, Kohl's.
This particular experience got me thinking . . . I have been out and about quite a bit since Black Friday. While shopping or dining, I've encountered some great service and not so great service.

I was discussing this with my husband, and together, we came up with a list of Lawrence merchants where we have received exceptional service during this busy holiday season. These locations have employees that went above and beyond. And by this I mean, they were willing to answer questions, help locate items, provide prompt service, smiled like they meant it, and were extremely willing to help regardless of how busy it was.
So for this, I'd like to say "Thank you."
Kohl's
Starbucks (Dillons on Sixth Street)
Hobby Lobby
Downtown Barber Shop
House Parts
Best Buy
The Burger Stand at the Casbah
Johnny's West
On another note, Kohl's is still giving $10 Kohl's cash for every $50 you spend. And don't forget, if you received you mailer last week, look for your extra percentage off, up to 30 percent.