Contact KU and higher ed reporter Sara Shepherd
Have a tip or story idea?
---
More stories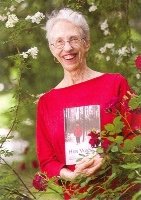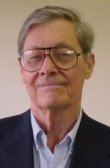 During her long, vaunted career as a poet and writer, Maya Angelou received more than 50 honorary degrees from colleges around the country, along with a host of other honors.
Perhaps the first university to honor Angelou, who died Wednesday at the age of 86, was Kansas University. As the world mourns the famed poet's passing, KU professors who met Angelou during her week-long visit to KU in in the early 1970s remember the woman for her vibrancy and generosity.
Elizabeth Schultz, a KU professor emeritus of English, said that Angelou was invited to the KU campus as a writer-in-residence by Ed Wolfe, a KU English faculty member from 1949 to 1977.
Schultz said that Wolfe recognized in Angelou a rising star. "He had a wonderful sense of new writers," she said. "Maya Angelou at the time was a young, unheard of, and Wolfe thought she would be a wonderful person to come to campus."
Angelou's visit to KU in 1970, just after the publication of her acclaimed autobiography "I Know Why the Caged Bird Sings," was the first time she had visited a campus as a writer in residence, Schultz said. As a professor of African American literature, Schultz played a large role in hosting Angelou and guiding her through campus. Schultz still has vivid recollections of Angelou's visit.
"My memory is just of this statuesque, gorgeous person," Schultz said. "She wore long-flowing African dresses with a turban. She was six feet tall, and the turban added greater stature. People came out of administration buildings and class buildings — people just poured out on the street to see her and follow along behind her in hopes of having a conversation with her. It was like we were the Pied Piper."
While at KU, Angelou performed her poetry and spoke with classes, including the fiction writing class of James Gunn, also a KU professor emeritus of English and founding director of KU's Center for the Study of Science Fiction.
Gunn said he received an email on Wednesday from a student in that class who remembered fondly Angelou's visit. "Her death certainly was felt by a lot of people who knew her during her time here," Gunn said.
Angelou also visited with Gunn and his wife, sharing with them her recipe for ratatouille as well as stories about her life.
Schultz also remembers Angelou's easy and generous way with people. She tried to teach Schultz's mother to dance — the beginning of a friendship that would continue through letters for years — and insisted on making a massive meal of meatballs to show her appreciation to the English faculty for hosting her.
"I remember her as the most giving, the most generous, as well as the most gracious person," Schultz said. "She had the ability to make everyone seem somehow more capacious than they were. She brought out the best in everyone."
Schultz also points out that Angelou's trip to Lawrence came at a time when the university and city had seen fits of racial strife and uprisings over the Vietnam War, including the burning of the Kansas Union.
"KU and Lawrence were in upheaval," Schultz said. "And she brought peace. People felt joyous being with her."
Copyright 2018 The Lawrence Journal-World. All rights reserved. This material may not be published, broadcast, rewritten or redistributed. We strive to uphold our values for every story published.