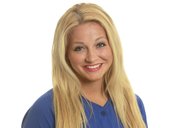 Kansas University freshman pitcher Kelsey Kessler was named the Big 12 Softball Pitcher of the Week, the conference announced Tuesday.
Kessler collected a no-hitter, a complete game shutout and a save last week to earn the award. She is the first Jayhawk selected since 2006.
Copyright 2018 The Lawrence Journal-World. All rights reserved. This material may not be published, broadcast, rewritten or redistributed. We strive to uphold our values for every story published.