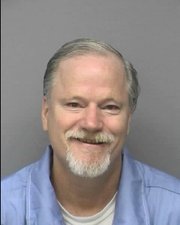 Sexually Violent Predator Program, at a glance
Sex offenders who have been successful previously in challenging sexually violent predator classification:
• Ashante Cates, who was convicted of aggravated indecent liberties with a child in Johnson County, won his commitment trial in 2010. In July, Cates was arrested in Johnson County on a charge of cruelty to animals, and was convicted in November. He is currently awaiting sentencing.
• Andrew McKendrick, also convicted of aggravated indecent liberties with a child in Johnson County, had his commitment trial dismissed in 2010 after a jury deadlocked. McKendrick has since violated his parole, is back in prison, and his earliest release date is in 2013.
The Sexually Violent Predator Program, between 2008 and 2011
• Kansas inmates referred for consideration for the program: 1,202
• Offenders recommended for program by Prosecutor Review Board: 134
• Inmates committed to program: 53
• 35 of 38 sex offenders have lost their cases at trial, while 16 have stipulated or not contested commitment.
*Some cases are still pending. Numbers include anyone referred between 2008 and 2011, and don't reflect those referred in earlier years.
When convicted sex offender Christopher J. Saemisch, 54, went to trial earlier this month in Douglas County contesting his classification as a sexually violent predator, he was facing long odds.
Saemisch was the 38th Kansas sex offender since 2008 to go to trial under the state's Sexually Violent Predator Act.
Until last week, only two offenders had been successful in contesting their indefinite commitment to Larned State Hospital, according to a Journal-World investigation.
"It's very rare that there's a win," said local defense attorney Carl Folsom, who unsuccessfully defended Lawrence sex offender Dale Patterson in November. "It's an uphill battle."
But Saemisch, convicted of aggravated indecent liberties with a 5-year-old child in 1999, won his case Wednesday when Douglas County Judge Michael Malone ordered his release from custody.
Saemisch's attorney, Skip Griffey, has defended several such cases over the past couple of years and criticized the process that's designed to treat sex offenders likely to reoffend.
"If you're going to start locking up people because they might do something, then I might end up there too," Griffey said.
The Kansas Sexually Violent Predator Program, started in 1994, has faced a number of criticisms over the years, but has been upheld in legal challenges that have gone all the way to the U.S. Supreme Court.
The program, which can indefinitely hold sex offenders leaving Kansas prisons who continue to pose a risk of reoffending, continues to grow. Currently, 216 offenders are in the program, and estimates say that number could near 400 by 2020.
The per-resident cost of the program, which is at Larned State Hospital, is about $70,000 per year, and an analysis of the program shows those committed to the program are more likely to die in the program than be released. Since 1994, only three offenders have completed the program, while 17 have died in custody.
The process
Douglas County District Attorney Charles Branson, who's tried three Douglas County commitment cases, is a special assistant prosecutor for the Kansas Attorney General's Office in such commitment trials, as is Amy McGowan, assistant Douglas County district attorney.
The two serve on the state's Prosecutor Review Board and, along with other prosecutors in the state, select which offenders are appropriate for the program.
When a Kansas inmate who has been convicted of one of several sex offenses is close to release from prison, he or she is referred to the board for consideration for the Sexually Violent Predator Program. The team factors in the crime the person committed, behavior while in prison, as well as a psychological evaluation that helps determine a person's likelihood of offending again, Branson said.
Between 2008 and 2011, 1,202 offenders nearing release have been reviewed by the committee. Only 53, or 4.4 percent, have ended up committed to the program, though several cases are still pending, according to documents from the Kansas Attorney General's Office.
The process also includes a psychological evaluation at Larned State Hospital, and about half of the offenders selected by the board are declined for the program after such an evaluation.
Branson said those numbers show just how selective the board and the system are when trying to ferret out the most dangerous offenders.
"This is someone who needs long-term treatment," said Branson of those the board selects.
But the criminal justice system does a very poor job of predicting which sex offenders are likely to reoffend, said Tamara Lave, a law professor at the University of Miami who has researched sexually violent predator commitment laws across the country.
"Clinical predictions are less accurate than chance," Lave said. "You might as well flip a coin to see if a psychologist can predict."
Lave's research showed that sex offenders, contrary to popular belief, actually have a very low risk for offending again. Lave cites a recent study by the Department of Justice that found only 5.3 percent of sex offenders were arrested for sex offenses within three years after their release from custody.
"It's almost certain that we have people locked up indefinitely who would never reoffend," Lave said.
Lave also said that those committed as sexually violent predators need not necessarily have committed the type of predatory, habitual crimes that such laws were intended for.
In Kansas, anyone who is convicted of rape, sodomy, indecent liberties with a child or sexual battery is eligible for commitment. But so are people convicted of indecent solicitation of a child. That means someone may not have even sexually assaulted a person but rather propositioned or enticed a child for sex purposes, Lave said.
The majority of those committed under the Kansas law since 2008 were originally convicted of indecent liberties with a child — 30 of 53 cases. But five offenders were convicted of indecent solicitation of a child and three for sexual exploitation of a child.
"It makes people think they're monsters," Lave said of current commitment laws. She questions whether some of those committed offenders could be safely monitored on parole at a much lower cost.
"We only have so much money," she said.
Branson, however, said his involvement with the process has shown him that they really are reserving the law for offenders who pose significant risks to the community.
"Will some of these be life sentences for some of these people? Definitely," he said. "You have to balance that with public safety."
Copyright 2018 The Lawrence Journal-World. All rights reserved. This material may not be published, broadcast, rewritten or redistributed. We strive to uphold our values for every story published.