Ten students from Lawrence's two public high schools will be going to college before any of their classmates.
Juniors entering Mini College
Here are the 10 high school juniors, listed by school, set to attend Mini College, June 6-9 at Kansas University:
• Free State High School: Steve Allen, Dylan Aul, Kelsey Baska, Madison Boulton and Callie Brabender.
• Lawrence High School: Chelsey Freeman, Scott Lamb, Pace Leggins, Evelyn Morales and Mikaela Shelton.
Alumni from past Mini College sessions are covering the $225 tuition for each student. Officials also are looking into expanding invitations to include high schoolers from the Topeka and Kansas City areas.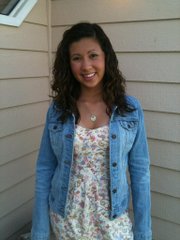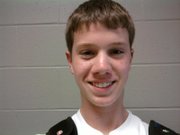 The 10 students, all juniors, are the first to be selected to participate in Kansas University's annual Mini College program, which draws adults from across the country to gather on Mount Oread for four days to learn from distinguished professors.
This time the kids will be in on the education — and doing so on scholarship.
"I just think it's a great opportunity," said Madison Boulton, a junior at Free State High School, who is considering attending KU in the fall of 2012. "It'll be good to go and get a taste of college classes — before it counts."
The 10 students will join 120 paying adults in attending classes from 8 a.m. to 3 p.m., in rooms, studios and lecture halls spread out among Strong and Wescoe Halls, the Spencer Museum of Art, the Dole Institute of Politics and elsewhere in between.
The students' only assignment: Attend, listen, participate.
Learn.
"It gives them a really unique opportunity to test out college, in a way that doesn't end up on a transcript," said Jessica Beeson, who organizes the Mini College as director of community engagement for KU's College of Liberal Arts and Sciences.
Beeson offers the example of an incoming freshman who thinks they want to major in engineering, but soon find themselves dabbling in history and international programs and perhaps a psychology class before discovering "that what they're really interested in is Ukranian politics from the 1950s."
Again, she said, "This gives them the opportunity to test out college."
This is the third year for the program, in which 70 faculty members volunteer to teach two-day courses ranging from "Strategies for Enhancing Brain Function" to a film screening of "From Separate to Equal: The Creation of Truman Medical Center." The course catalog includes lectures and discussions in natural sciences, humanities, social sciences, international programs and arts.
And the students — whether they're juniors in high school, or adults ranging in age from 30 to 80 years old — won't be merely filling prerequisites or filling a few credit hours before graduation.
They'll actually be interested, attentive and engaged.
"They're curious," said Jerel Hilding, an associate professor of dance, who will be teaching "What You Always Wanted to Know About Ballet But Were Afraid to Ask," which will include basic theory as well as instruction in pirouettes and other moves. "I want to help satisfy that curiosity, and possibly spark that much more interest in ballet as an art form.
"With most anything, people don't like things they aren't familiar with. The more you become with something, the more friendly it is to you. And it can help you understand it better."
Dylan Aul figures it'll "feel weird" showing up for the first day of Mini College, more than a year ahead of his possible enrollment at KU, where he would consider pursuing a career in physical therapy. But he also figures it'll sure beat mowing lawns or otherwise attending to his real-world duties.
At least for four days.
"It'll be a good experience for me," said Aul, a junior at Free State, who looks forward to attending lectures. "It's going to feel like class … but we won't have to do any work."
Copyright 2018 The Lawrence Journal-World. All rights reserved. This material may not be published, broadcast, rewritten or redistributed. We strive to uphold our values for every story published.