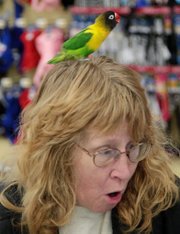 Parrot adoption
Beak n Wings will put on its 11th Annual Spring Bird Expo from 9 a.m. to 4:30 p.m. Feb. 26 at Metropolitan Community College, 1775 Universal Ave., Kansas City, Mo.
For more information about adopting a parrot, visit beaknwings.org, or call 913-322-3398.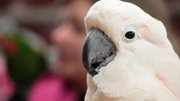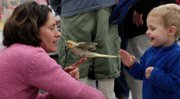 On the street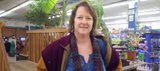 Parrots don't talk.
Volunteers from Beak n Wings Inc., a Shawnee-based parrot rescue agency, receive a lot of calls from potential parrot parents looking for a dream bird that'll chat with them just like a friend.
"They always want a bird that talks," said board member Jennifer Clair at Saturday's adoption event at Petco, 3115 Iowa.
But that's usually a sign someone doesn't really understand what's involved in taking care of a parrot, said fellow board member Kevin Patrick.
Only a small percentage of parrots talk, and a lot goes into caring for the birds that can live up to 80 years, he said.
"It's a lifelong commitment," Patrick said.
Initial costs for a parrot can run into the hundreds, including the cost of buying the bird and cage. Care for a parrot can then cost an additional $30 to $75 per month.
But for those ready for the commitment, it's rewarding, Clair said.
Beak n Wings is always looking for homes for the hundred or so birds they receive every year. Some are surrendered by previous owners, while others are found out in the wild in a non-native and potentially dangerous habitat.
For instance, Honeydew, a double yellow-headed Amazon parrot on display Saturday, was found after being attacked by a red-tailed hawk.
As Clair gave kisses to Honeydew, she talked about the joy of owning a parrot.
"They form a bond with a person that is so much more of a one-on-one bond," she said. "It's something to be chosen by a wild bird to be a companion."
Copyright 2018 The Lawrence Journal-World. All rights reserved. This material may not be published, broadcast, rewritten or redistributed. We strive to uphold our values for every story published.