Last spring, I participated in my first March for Babies Walk to support co-worker Matt Elwell, and his wife, Cassandra, who lost their first daughter, Grace, to premature birth. Their second daughter, Campbell, was born 14 weeks premature.
The event is a fundraiser for the March of Dimes, a nonprofit group that works to improve the health of babies by preventing birth defects, premature birth and infant mortality.
This year, I plan to walk again. This year, the event has a different meaning for me.
My nephew Jonathan was born Sept. 1. Eleven weeks premature, he came into this world weighing just 2 pounds, 5 ounces.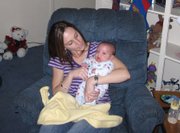 Thanks to talented doctors and nurses, prayers, and research by organizations like this, he is doing well. Jonathan weighs a hearty 12 pounds and gains more every day.
Campbell also has grown to be a happy 4-year-old who is full of energy.
So, I was excited to receive a press release about the planning efforts that are under way for the April 24 event that begins and ends in South Park.
A kick-off luncheon will begin at 11:30 a.m. Feb. 16 at Maceli's, 1031 N.H., for team captains and others interested in joining the effort.
If you want to attend the luncheon, learn more, or register a team, call Andrea Jones, March of Dimes community director, at 785-228-0084.
Teams also can register online at www.marchforbabies.org.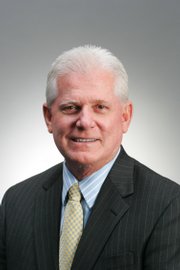 This year's chairman is Mark Woodward, chief executive officer of Golf Course Superintendents Association of America. On behalf of the business, Woodward has committed to raising $5,000.
Last year, 200 walkers raised $42,000. This year's goal is $45,000.
Premature birth affects more than half a million babies each year.
In 2008, there were 3,873 premature births in Kansas and 125 in Douglas County.
Babies born too soon are more likely to die or have disabilities. March of Dimes researchers, volunteers, educators, outreach workers and advocates work together to give all babies a fighting chance against the threats to their health.
Copyright 2018 The Lawrence Journal-World. All rights reserved. This material may not be published, broadcast, rewritten or redistributed. We strive to uphold our values for every story published.