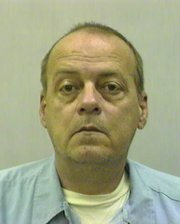 Kansas City, Kan. — A convicted sex offender has escaped from custody while at the Wyandotte County Courthouse for a hearing.
A jail official said in a news release that inmate George Dudley was in the custody of Larned State Hospital personnel when he walked away Monday morning.
KCTV reports that court records show Dudley was arrested in 1996 and convicted in 1997 on three counts of indecent solicitation of a child.
The station said Monday's hearing was to determine whether he should be released. Officials determined that he was a danger to society during a previous parole hearing.
Authorities are warning that the 60-year-old should be considered "extremely dangerous." He was wearing a light-colored shirt and jeans.
Copyright 2018 The Associated Press. All rights reserved. This material may not be published, broadcast, rewritten or redistributed. We strive to uphold our values for every story published.