On the street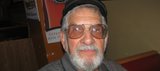 I don't know, but I hope he wins.
Before the sky burst, a smattering of golfers was out battling the wind and seasonal rust, creating divots pointing toward third base on the city's five golf courses Tuesday.
A poll of a mixture of workers and golfers from the courses revealed Tiger Woods remains the most popular choice to win the Masters, despite undergoing a global public humiliation. All 15 people polled were wrong in their choices, but more on that later.
Woods drew four votes, Phil Mickelson three, Jim Furyk two. Ernie Els, Zach Johnson, Anthony Kim, Geoff Ogilvy, Steve Stricker and Mike Weir each was chosen by one poll participant.
Alvamar Country Club pro Randy Towner explained his choice of Tiger Woods, saying, "Are you going to take Tiger or Geoff Ogilvy? That's like saying (Zack) Greinke or (Brian) Bannister."
Not two minutes later, David Dunn walked into the pro shop from his post upstairs at Alvamar public. It was as if his response had been scripted to make himself look like the foil to the sage old pro.
"Geoff Ogilvy," Dunn said without hesitation. "He's a birdie machine."
Woods' absence from the game while undergoing therapy for sex addiction — Question: What adult isn't addicted to sex? — makes his return at the sport's greatest event a must-watch.
"Therapy, I have no idea what that's like, what he's going through mentally," Towner said. "He's got to be excited to play golf, and a lot of times when you're excited to do something you're really good at it, especially the first day. I don't know how much golf he's played. You would think he'd hit balls (when in therapy), but how could he keep all that hidden in today's world?"
Eagle Bend pro John Morris predicted a top-five finish for Woods, but made former Masters champion Zach Johnson his pick to win the green jacket. Roger Dreiling, a retired volunteer at Eagle Bend, chose Tiger.
"I think the scandal made him more focused on his golf game than before," Dreiling said. "I just think his way of dealing with all the other stuff is focusing on his game."
Brad Todd, a senior at Kansas University majoring in sports administration and serving an internship at Eagle Bend, chose Phil Mickelson because he too is a lefty. That's the same reason John Fiore, readying himself to tee off at the Orchards right before the storm hit, gave for picking Mickelson. Fiore's pal Aaron Hale chose another lefty, Canada's Mike Weir.
Ed White, proprietor of the Orchards, picked Jim Furyk but said he would be rooting for Tiger despite being "sick of his whole situation. But I'm still a Tiger fan when it comes to golf."
At Lawrence Country Club, bartender Nick Lewis gave an answer that followed roughly the same path as Furyk's funky swing.
"It's hard not to pick the man," Lewis said, meaning Woods. "But Ernie Els is playing real well right now, so I'm going to have to go out on a limb and say Jim Furyk. He always comes through in the clutch. And I love his swing."
OK. I was tempted to ask Nick if he carried Coke products and when he said he did I was going to order a lemonade.
Paul Hoffman, an LCC regular, went with Els: "He won two in a row. He's hot."
LCC assistant pro Bob Darkenwald said, "I'll go with Steve Stricker. He was so hot early on, and he's taken a break, and he's ready for this."
Bill Wagner was sitting in a chair in the pro shop.
"AK, baby," he said, meaning Anthony Kim. "He played real well at the end of last year. He's been playing well this year. He did a real good job grinding it out Sunday. I just think he's peaking at the right time."
Bill Lienhard, the friendly forward from KU's 1952 national championship basketball team, said, "As bad as Tiger's problems are, I'm partial to Tiger. I just like to watch him play, and I think he'll win."
LCC assistant pro Kristen Samp picked Mickelson, saying, "He's got a good short game, and I think you have to have a good short game to win at Augusta. It's not overly long, and the greens are fast, so you need a good short game, and you need to be a good putter."
LCC head pro Jon Zylstra said, "I would say Tiger. I watched his interview and he seemed really focused and calm. It could be a scary Tiger."
Zylstra proved he knew himself well when he answered with one word the question, "What does Tiger do better than you on the golf course?"
"Everything," Zylstra said.
They're all wrong with their picks. Padraig Harrington of the Emerald Isle will win the Masters and slip on his first green jacket.
Copyright 2018 The Lawrence Journal-World. All rights reserved. This material may not be published, broadcast, rewritten or redistributed. We strive to uphold our values for every story published.