On the street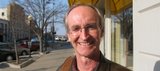 No, I have not because we haven't filed yet.
Topeka — State elected leaders Tuesday appeared to end a tense standoff that had held up Kansas income tax refunds and threatened to delay paychecks to state employees.
Gov. Kathleen Sebelius signed a deficit reduction bill that Republican legislative leaders wanted, and those GOP leaders dropped their objections to inter-government borrowing to pay state workers on time this week.
The whirlwind action capped a day of finger-pointing and maneuvering as Kansas' fiscal problems erupted and leaped onto the national stage.
After a merry-go-round of news conferences and angry press statements, the bottom line is that Sebelius, a Democrat, signed a bill that reduces current fiscal year spending by $300 million, but also reduces the size of a Republican proposal to cut public schools.
Meanwhile, Republican leaders, who control the Legislature, dropped their objection to borrowing funds within state government, which will ensure that approximately 42,000 state employees get their paychecks as scheduled on Friday.
Sebelius called a meeting for 2 p.m. today of the State Finance Council to approve $225 million in what are called certificates of indebtedness to pay off state debts.
She said of the Republican leaders: "Hopefully, they'll have a full night's sleep and wake up in the morning with a happy face and come and get our finances running again so we can pay our bills."
House Speaker Mike O'Neal, R-Hutchinson, and Senate President Steve Morris, R-Hugoton, said they were ready to settle the state's cash-flow problems.
"It's good the governor has signed the budget bill. We can now move forward," Morris said.
O'Neal said, "Bottom line for me is that we are in the black now," referring to the budget bill.
High drama
The day started with Sebelius hammering Republicans for refusing to approve the almost routine certificates of indebtedness on Monday.
She said the GOP inaction jeopardized state employee paychecks, Medicaid payments and an upcoming public school payment. The state had already suspended income tax refunds. The certificates are frequently used by the state in low cash-flow periods before tax returns start filling up state coffers.
But Morris and O'Neal said they couldn't approve the certificates of indebtedness because without approval of the budget rescission bill, the state ledger would be out of balance. Sebelius called that nonsense, saying the state's budget problems and cash-flow situation were unrelated.
Senate Democratic Leader Anthony Hensley of Topeka said the action by O'Neal and Morris amounted to blackmail and irresponsibly angered thousands of state employees who were worried about getting paid.
Line-item vetoes
But by the end of the day, Sebelius announced she would be holding a news conference to sign the budget and schedule a State Finance Council meeting.
"We are in very difficult economic times in this state. Unfortunately, this session has been marred with partisan divide instead of collaboration and cooperation. There have already been too many personal attacks. Hopefully that stops today," she said.
Sebelius signed the budget bill less than five hours after it hit her desk.
But she applied several line-item vetoes. She vetoed a $32 million cut in state aid to public schools that would have reduced spending by $66 per pupil, and a cut to special education.
"I believe that with so much of the school year already behind us, the cuts proposed to public schools are too deep," Sebelius said.
Instead, Sebelius approved a cut through her allotment authority that will result in a $33 per pupil reduction in spending.
Sebelius said she was directing budget director Duane Goossen to go forward with processing paychecks for state workers. And if all goes according to plan in today's finance council meeting, the state would resume issuing checks to Kansans who are entitled to income tax refunds.
Sebelius also vetoed a $2.9 million appropriation to the Wichita Center for Graduate Medical Education and asked the Kansas Board of Regents to make a funding recommendation.
Copyright 2018 The Lawrence Journal-World. All rights reserved. This material may not be published, broadcast, rewritten or redistributed. We strive to uphold our values for every story published.