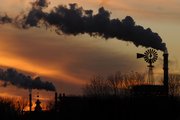 Topeka — A consumer advocacy agency wants to know whether Gov. Kathleen Sebelius compromised the rights of ratepayers in Westar Energy's fast-track request for an increase.
The Citizens' Utility Ratepayer Board has asked utility regulators to recuse themselves from considering Westar's proposed rate increase.
CURB based this request, in part, after seeing an internal Westar e-mail that states Sebelius told utilities they would be "fully compensated" for trying to increase wind energy.
"We want to ensure that we have impartial judges," said David Springe, CURB consumer counsel.
Sebelius' office denied the governor tried to influence Westar's rate case. "The implication by CURB is off base," said Sebelius' spokeswoman Nicole Corcoran.
The dispute centers on Westar's request for a rate increase to launch the largest wind-generated electricity program in the state.
Westar, the state's largest utility, says its plan depends on approval by the Kansas Corporation Commission of an increase that would raise residential electric bills between $2 and $2.50 per month.
But CURB says Westar should get an increase of only about half that amount.
E-mail in question
In preparing for the case, CURB found an e-mail that it said raised questions.
On Dec. 21, 2006, then Westar Chief Executive Officer James Haines wrote to other Westar executives telling them of a meeting several days earlier among Sebelius, Lt. Gov. Mark Parkinson, and utility chiefs from Westar and other Kansas companies.
Haines said that Sebelius told them about her policy initiative to increase renewable energy in Kansas, and she recognized that for some companies it would mean increased costs.
She also acknowledged that ratemaking before the KCC had emphasized the lowest-cost ways to provide power, Haines wrote.
"She indicated that the policy initiative will address this historical practice and will change it so that companies that commit to wind will be fully compensated," Haines wrote.
CURB says if Sebelius gave any instructions or commitments to any of the KCC commissioners that could affect the outcome of Westar's case then "the due process rights of our clients have been compromised."
Commissioner recused
All three commissioners on the KCC have been appointed by Sebelius.
The governor's most recent appointee, Joseph Harkins, has recused himself from the Westar rate case, saying he wanted to avoid "even the slightest appearance of impropriety."
Harkins was Sebelius' energy adviser when she named him to the KCC in June. He was serving as the governor's energy adviser during one of the meetings with utility executives that is in question.
CURB has requested the other two commissioners - Michael Moffet and Thomas Wright - also abstain from making decisions in the rate-increase request. Moffet was named to the commission in 2004; Wright in May. Wright, a former law partner of Sebelius' husband, serves as chairman of the commission.
CURB says if Moffet and Wright don't recuse themselves from the case, then they should affirm that they have not been influenced in the matter.
Neither Wright nor Moffet has filed a response to CURB's request, but they are expected to do so soon.
Sebelius spokeswoman Corcoran said the governor never has advised KCC members how they should set rates.
But she added that at that meeting with utility executives, Sebelius and Parkinson "also acknowledged that electric utilities need to be compensated for costs of energy they develop."
If all three commissioners abstain from the case, Springe, CURB's attorney, said the rate decision could be handled by hearings officers with the Kansas Department of Administration.
Springe said part of the problem in Westar's rate case is that it is on a fast track, with the KCC scheduled to make a decision at the end of the year, just 90 days after the company filed its request. Such rate issues usually take at least six months.
When announced last month, Westar's plan was endorsed by Sebelius.
"This commitment from Westar will help us secure a clean energy future in Kansas," she said at the time.
Copyright 2018 The Lawrence Journal-World. All rights reserved. This material may not be published, broadcast, rewritten or redistributed. We strive to uphold our values for every story published.