It's senior year, and your child can't tick off a list of prestigious awards and leadership activities to fill out his/her college application? Start panicking!
Wait, hold that. Don't.
Depending on which new book you consult, you're either an "irresponsible" parent for not getting involved in students' application process or, if you do, an overprotective one lacking confidence in your child's abilities.
Parents should view themselves as a travel agent, helping map the route but letting teens take the journey, advocate the authors of "Less Stress, More Success: A New Approach to Guiding Your Teen Through College Admissions and Beyond" (American Academy of Pediatrics, $14.95).
Or serve as teens' "board of advisers," showing them how to package themselves to schools, argues "What Colleges Don't Tell You (and Other Parents Don't Want You to Know)" (Hudson Street Press, $23.95).
"Today's parents are generally less concerned about independence and more focused on family collaboration as a way to beat the competition," contends "What Colleges Don't Tell You" author Elizabeth Wissner-Gross. "Involved parents are viewing their children's college applications in marketing terms."
She instructs parents to plan out their child's resume and warns, "Summer is your child's chance to win the edge. ... Downtime should provide constructive fun."
That's exactly the attitude Dr. Kenneth Ginsburg and Marilee Jones decry in "Less Stress," citing "spiraling pressure and angst" that leads to anxious kids who value results over ethics.
Admissions resources
Here are some resources to help your college admissions process:"Less Stress, More Success: A New Approach to Guiding Your Teen Through College Admissions and Beyond," Marilee Jones and Kenneth Ginsburg"What Colleges Don't Tell You (and Other Parents Don't Want You to Know)," Elizabeth Wissner-Gross"Getting In Without Freaking Out," Arlene Matthews"The Launching Years: Strategies for Parenting from Senior Year to College Life," Laura Kastner and Jennifer Wyatt"Panicked Parents' Guide to College Admissions," Sally Rubenstone and Sidonia Dalby"Parent's Guide to College Admissions," Marjorie Nieuwenhuis"Admission Matters: What Students and Parents Need to Know about Getting Into College," Sally Springer and Marion Franck
"As long as we focus only on a short-range goal (college admission), we undermine the real goal: creating a generation of young people who will thrive and be prepared to live productive, joyful and satisfying adult lives," they write.
"The application is the piece of the admissions puzzle over which students have complete control," notes Marjorie Nieuwenhuis in "Parent's Guide to College Admissions." "The quality of the application can make or break a student's chances of admission."
With that kind of pressure, it's no wonder why students procrastinate - or why that in turn drives parents crazy.
So where's the line between "I'm a supportive parent" and "We'll do anything to get in"? Here are some expert tips on what parents should - and shouldn't - do during the application process.
Getting started
Watch for local college fairs or visits by college representatives.
Help students plan. Mark a calendar with key dates for tests, applications, recommendations and financial aid forms. Work backward so they know when to complete each portion. Breaking it down into smaller parts can help overwhelmed students who don't know where to start.
Be a sounding board as students consider the pros and cons on where to go, say, or which teachers to ask for a recommendation.
Organize. With your student's permission, set up a system - such as an accordion file or set of folders - to sort brochures and applications. Keep copies of correspondence (including e-mail) students receive and submit. (But don't open or read letters without their OK.) "The college-application process generates an astonishing amount of paper, even with the trend of doing more online," notes "Admission Matters."
Be upfront about finances. What colleges expect parents to contribute may not be what you actually can afford. Clearly explain how much you are prepared to pay so your student isn't disappointed later.
It's your student's life. A sign you're too emotionally involved: Using plural pronouns, e.g. "We sent in our application." Don't imagine applying the bumper sticker or parading in the logo sweatshirt yet.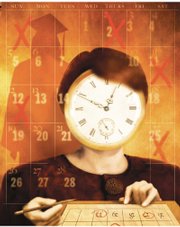 The process
Don't insist on reading the essay. Most students appreciate parent input. But if not - or if you can't be objective - suggest other adults who could edit and offer constructive feedback. Don't rewrite it or "attempt to package your child into a product you hope the college will buy," advises Jones.
Be a secretary. Offer to make photocopies or address envelopes. "Applications tend to get done a lot faster and with a lot less aggravation when parents volunteer to help with the busywork," notes Wissner-Gross.
Talk about something else. Find a fun activity that has nothing to do with college. Don't let anxiety and fights over college admissions tax your relationship and mar your child's last year at home.
Provide snacks. Don't discount the motivational properties of ice cream or pizza.
Be the good-taste moderator. Some teens want to prove their individuality. This can lead to no-nos such as props, "gifts," funny essays (read: potentially offensive) and bright-colored paper. "If you notice your children heading to the post office lugging an oversized package and looking smugly pleased with themselves, do everything in your power to intervene," writes Arlene Matthews in "Getting In Without Freaking Out."
Follow up
Arm yourself with a "strategic non-sequitur" to avoid nosy questions. Laura Kastner, co-author of "The Launching Years," recommends a vague, "She's making plans. What do you have going on next year?"
Beware of senioritis. Remind students that colleges review final transcripts and can rescind offers.
Don't dump. Share empty-nest sadness with friends or a counselor. As Jones writes, "Your college-bound children need to focus on their own initiation process, not help you manage your grief."
Copyright 2018 The Lawrence Journal-World. All rights reserved. This material may not be published, broadcast, rewritten or redistributed. We strive to uphold our values for every story published.