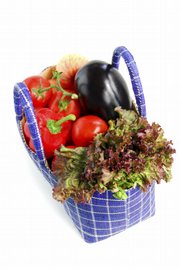 On the street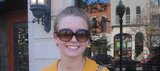 Fresh. It's more convenient and seems like it's healthier for you.
Nutrition information for fresh, frozen or canned foods
The rule for eating vegetables, in many people's minds, is that fresh is always best.
"I'd like to change the rule," says Christine Bruhn, director for the Center for Consumer Research at the University of California-Davis. "It should be, 'Eat fruits and vegetables in whatever form fits your lifestyle.'"
A study published late last year by Bruhn and two colleagues challenges the idea that fruits and vegetables lose their nutritional value when they're canned or frozen.
In fact, in some cases, the processed varieties might actually be better for you.
The UC-Davis study found that the answer to whether fresh, frozen or canned is best depends on which nutrient you're measuring.
Start with vitamin C. Researchers found that fresh fruits and vegetables had more of the vitamin than canned. Frozen varieties were between the two.
But it also depends on your definition of "fresh." Bruhn says that green beans that have been out of the field for a week have lost 75 percent of their vitamin C content.
"It takes time to get from the field to a processing facility, and then sent to wherever they're going," she says. "Then, they'll sit in the back room (of the grocery store), then the front room. Days pass during the time. The product may look great and have wonderful texture."
Canned foods, meanwhile, don't lose much of their vitamin C after the initial canning process. But that initial process does cause significant loss, ranging from less than 1 percent in corn to 88 percent in carrots.
Frozen fruits and vegetables don't have that sort of initial loss, but they do lose Vitamin C over time. Bruhn suggests eating frozen foods within a few months of purchasing them.
Another category of foods the authors studied are called "phenolic compounds." They are antioxidants that are considered heart-healthy and protect against cancer.
Again, the effects of processing depend on the food. Bruhn says foods like cherries have a high amount of phenolic compounds that are stored in the skin and are lost during canning. But, she notes, those nutrients remain in the juice the cherries are stored in, so a recipe that includes the juice also includes the phenolic compounds.
And, counterintuitively, some foods are actually more nutritious out of a can. Bruhn says researchers have found that to be the case with tomatoes - canned tomatoes have a higher level of lycopene, another antioxidant, than fresh tomatoes.
Bruhn says that may be because the canning process heats the plant cells to allow for more lycopene, or that the varieties of tomatoes grown for canning naturally contain more of the nutrient.
Though there are some differences in nutritional value among fresh, frozen and canned fruits and vegetables, Bruhn says eating any of the varieties is better than not eating any of them. She notes that Americans eat an average of three servings of vegetables a day, far lower than what various government groups recommend.
"What the co-authors and I believe is the most important contribution of this paper is it gives people permission to eat any type of fruit or vegetable," Bruhn says. "It all does count. We don't want them to think, 'If I can't have fresh, I can't have any.'"
Copyright 2018 The Lawrence Journal-World. All rights reserved. This material may not be published, broadcast, rewritten or redistributed. We strive to uphold our values for every story published.