San Jose, Calif. — Sony Corp. will delay the launch of its much-anticipated PlayStation 3 console until November, prolonging the agony not only for itself but also for many others in the video game industry.
Ken Kutaragi, head of Sony's video games division, said Sony was still trying to finalize the copyright-protection technology and other standards for the Blu-ray DVD disc, the high-definition video format for PlayStation 3 and other next-generation DVD players.
PlayStation 3 is critical for Sony's profits and brand image, so the delay from its promised "spring" debut is a major setback for the Japanese electronics and entertainment company as it struggles to mount a recovery after several years of poor earnings.
"I'd like to apologize for the delay," Kutaragi said Wednesday at a hastily called news conference in Tokyo after reports of it surfaced in publications. "I have been cautious because many people in various areas are banking on the potential of the next-generation DVD."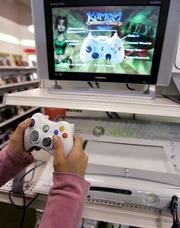 Blu-ray preparations were initially to have been completed by last September, but now won't be finalized until next month, he said.
Speculation of a delay had been growing in the last few months as Sony's "spring" launch drew nearer without any confirmation of a specific date.
Still, the now-confirmed half-year lag from the predominant console maker will sting.
Already, sales of video games have slowed as customers have been withholding purchases and waiting to switch to new models of game consoles.
In 2005, video game sales fell 5 percent to $7 billion in the United States, according to market research firm NPD Group.
Copyright 2018 The Associated Press. All rights reserved. This material may not be published, broadcast, rewritten or redistributed. We strive to uphold our values for every story published.