Services for Michael R. "Mike" Proctor, 47, Lawrence, will be at 2 p.m. Monday at Warren-McElwain Mortuary in Lawrence. Burial will be in Memorial Park Cemetery.
Mr. Proctor died Thursday, March 31, 2005, at his home.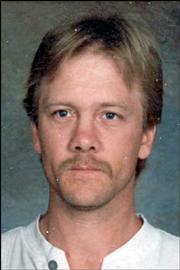 He was born Oct. 14, 1957, in Lawrence, the son of Lester and Dorothy Westergren Proctor.
Mr. Proctor was an electrical contractor and owned First Class Electric in Lawrence since 1991. He attended Clinton Parkway Assembly of God Church.
He married Marti Light on Nov. 18, 1977, in Eudora. She survives, of the home.
Other survivors include his parents, Eudora; two daughters, Crystal and Andrea Proctor, both of Lawrence; two brothers, Gregory Proctor, Tonganoxie, and Harry Proctor, Aurora, Colo.; and three grandchildren.
The family will receive friends from 2 p.m. to 4 p.m. Sunday at the mortuary.
The family suggests memorials to the Michael R. Proctor Grandchildren Education Fund, sent in care of the mortuary.
E-mail condolences may be sent to info@warrenmcelwain.com, subject: Proctor.
Copyright 2017 The Lawrence Journal-World. All rights reserved. This material may not be published, broadcast, rewritten or redistributed. We strive to uphold our values for every story published.