Topeka — Three people with $300 and a few good reasons to live in Topeka could soon find themselves with a high-dollar home in the state capital.
Three upscale homes in Topeka are the prizes in a contest that will reward entrants who submit the best top-10 list of reasons why they want to win a place to live in the Kansas capital. Owners Dargal Clark, Rod Chilson and Alan Bechtold hope to receive 8,500 entries, each paying $300, to raise $2.5 million, enough to cover the homes' value and the costs of marketing their contest.
Entrants have until Dec. 20 to submit their lists, which must be 350 or fewer words. The men plan to have an independent panel of judges pick the winners, possibly by Christmas.
"The real focus of this is to promote Topeka," said real estate agent Brenda Jarboe.
Clark's home, priced at $884,750, has four bedrooms, four full bathrooms, a half-bath and 5,425 square feet of space, and has been for sale since the spring of 2001. Construction on Chilson's $539,900 home finished this spring, and it has 3,400 square feet of space, five bedrooms, three full baths and a half-bath.
Both homes are in the McFarland Farms development, on land once owned by Kansas Supreme Court Chief Justice Kay McFarland.
Bechtold's home in southwest Topeka is valued at $797,000. It has five bedrooms, five full baths, a half-bath and 5,625 square feet of space.
Bechtold said he heard about a similar contest on national television more than six months ago. A couple was having difficulty selling their bed and breakfast and decided to have a contest.
Since launching the Topeka contest about two weeks ago, several entries have been received, Jarboe said.
The three home owners do not know the minimum number of entries they will accept before following through with the contest, but they plan to stop at 8,500. If they do not follow through with the contest, they will return entrants' money, Jarboe said.
"We've got so much interest in it, we don't believe it's going to be an issue," Jarboe said.
Chilson acknowledged the upper-end market for homes like theirs has been slow since the Sept. 11, 2001, terrorist attacks, although Jarboe said the market has improved lately.
Winners may face some pretty tough tax consequences.
Shane Beavers, a Topeka accountant, said a winner would have to include the fair market value of the house, less the $300 entry fee, as ordinary income in the year the house is received.
For Clark's home, those income taxes could amount to more than $300,000.
And then there are annual property taxes -- $12,289 annually for Clark's home; $10,063 for Bechtold's and $8,500 for Chilson's.
Jarboe said she was taking backup offers on all three homes in case the winners want to sell them right away.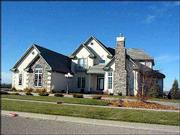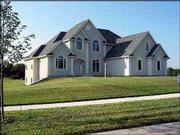 Copyright 2018 The Associated Press. All rights reserved. This material may not be published, broadcast, rewritten or redistributed. We strive to uphold our values for every story published.