Turner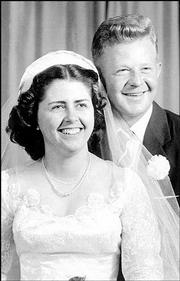 Edwin and Kathleen Turner, Lawrence, will celebrate their 50th wedding anniversary with a reception from 2 p.m. to 4 p.m. Aug. 30 at the Union Pacific Depot, 402 N. Second St.
Edwin J. Turner and Kathleen McCarty were married Sept. 13, 1953, at the First Methodist Church in Larned. The couple lived in Great Bend for 40 years.
Kathleen's hometown is Larned. She graduated in 1953 from St. Rose School of Nursing, Great Bend. She worked as a registered nurse in Barton County for 20 years.
Edwin's hometown is LaCrosse. He was overseas in World War II for three years. He was a member of the Kansas Army National Guard for 31 years. He retired after 41 years as an engineer technician with the Kansas Department of Transportation.
Their children are Pamela Ann and Tom Schneider, Olmitz; Patrick LaVon and Holly Turner, Lawrence; and Mary Kathryn and Kary Hurd, Perry. They have seven grandchildren.
Their children will play host to the reception. Friends and family are invited. The couple request no gifts.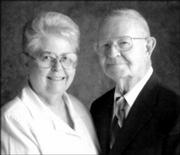 Copyright 2018 The Lawrence Journal-World. All rights reserved. This material may not be published, broadcast, rewritten or redistributed. We strive to uphold our values for every story published.