London — Dr. Harold Shipman, the once-beloved family doctor who is serving 15 life sentences for killing patients, murdered at least 200 more, a judge announced Friday, after a yearlong investigation to try to determine how many of the people who died in his care were killed.
For more than two decades, the families of Hyde, England, went to Shipman for maladies serious and small, welcoming him into their homes when they were too ill to go to his office.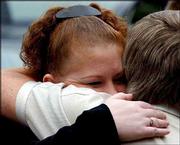 The investigation by High Court Judge Dame Janet Smith was unable to offer any firm explanation for why Shipman turned on the town that trusted him.
"The way in which Shipman could kill, face the relatives, and walk away unsuspected would be dismissed as fanciful if described in a work of fiction," Smith said.
"Doctors are respected, rightly so, and Shipman in particular was highly respected in Hyde," she continued. "He betrayed their trust in a way and to an extent that I believe is unparalleled in history."
Death toll may be higher
Smith examined records on the deaths of 494 people in Shipman's care between 1974 and 1998, and found that he began killing mainly by lethal injection in 1975, a year after he started practicing. His victims ranged in age from 41 to 93, and included 171 women and 44 men.
Smith said the full toll may be even higher, citing a "real suspicion" that Shipman had killed 45 more people for whom there was insufficient evidence to be certain. In another 38 cases, there was too little information to form any opinion on the cause of death, Smith said.
Smith's panel was appointed after the doctor was convicted in January 2000 of killing 15 elderly patients. It was charged with first determining how many other deaths he caused, and will next consider how he got away with it.
Addicted to killing?
Smith said she had "reached no clear conclusion" about Shipman's motive. In all but one case there was no evidence that he killed for money, and there was "no suggestion of any form of sexual depravity," she said.
Noting that he was addicted to painkillers when he first started practicing medicine, Smith speculated that whatever had pushed him toward drugs also may have driven him to murder.
"The psychiatrists say that a person who has one addiction is quite likely to be subject to other forms of addiction," she told reporters.
"It is possible that he was addicted to killing."
South Manchester coroner John Pollard, who sometimes worked with Shipman, told the British Broadcasting Corp. the only explanation he could offer "is that he simply enjoyed viewing the process of dying and enjoyed the feeling of control over life and death."
Shipman, 56, is serving 15 life sentences with no possibility of parole, and prosecutors have ruled out further trials. He maintains his innocence.
Smith's report said Shipman's first victim, 70-year-old cancer sufferer Eva Lyons, died in March 1975 in Todmorden, West Yorkshire, where Shipman started practicing in 1974. In 1977, he joined a group practice in Hyde, a working-class town of 22,000 just outside Manchester in northwest England, and quickly earned townspeople's respect.
The bearded, bespectacled doctor built a sterling reputation and set up a busy one-man practice in 1992, although some said his warm manner was occasionally marred by arrogant outbursts or heartless remarks.
Smith's report cited one case when Shipman was asked in February how long a cancer patient would live. He replied, "I wouldn't buy him any Easter eggs." He allegedly killed the man four days later.
Shipman's activities did not arouse suspicion until March 1998, when another doctor, whom he had asked to co-sign some cremation certificates, expressed concern at the number of deaths.
Copyright 2018 The Associated Press. All rights reserved. This material may not be published, broadcast, rewritten or redistributed. We strive to uphold our values for every story published.