Completed Friday football chat with KU beat writer Matt Tait, who previewed this weekend's match-up with Texas
October 26, 2012
This chat has already taken place. Read the transcript below.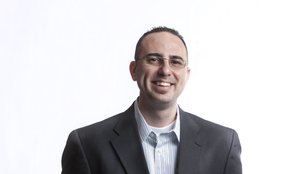 Check out the complete transcript from today's Friday football chat with beat writer Matt Tait, who answered questions about the match-up with Texas and a divulged that he once came up on the losing end of a 2-on-None snow football game in the street outside of his apartment in college.
Moderator:
Good morning. We're about 24 hours from kickoff of what promises to be a cold Homecoming game between 1-6 Kansas and 5-2 Texas. To warm things up, let's bring in KU football beat writer Matt Tait to answer your questions about the game.
Let's get to it.
Matt, how would finishing at 1-11 affect KU in recruiting compared to getting another win or two? Can you see anyone committed right now decommitting?
Matt Tait:
It's certainly a possibility, but it seems as if most of the guys who already have committed picked KU for a reason and are sticking with the Jayhawks.
Remember, they commit to the school and the coach and choose to come to Lawrence for reasons other than watching this year's team win. Many of them desire to be a part of the turnaround and think that the current struggles indicate they can be a part of it more quickly.
It's definitely worth tracking, but, right now, I don't see much difference between 1-11, 2-10, 3-9 in terms of how it impacts recruiting.
Hey Matt,
Josh Ford has shown his athletic ability on special teams, is there a reason he's not getting any love at WR?
I've watched all of the games online, the picture quality can't be described without swearing, so my apologies if he's been in for some snaps and I missed it.
Thanks!
Matt Tait:
I talked with Josh this week about that very thing and it seemed to be like the biggest thing holding him back was picking up the offense.
He's getting there, though, and he told me that the coaches informed him that he would be playing more offense this week, so maybe they've seen some improvement and are gonna give him a serious look.
Either way, his attitude about the whole thing was great. He still wants to factor in at WR, but, in the meantime, he's content to get out there and make plays however he can.
Good guy. Definitely one who's easy to root for.
We always hear about the offensive "genius" of Charlie Weis, and he certainly seems to have a great understanding of the game, from what I've heard of his press conferences. Is there any example you could give of something Weis said that you found new/interesting or made you think differently about football?
Matt Tait:
Wow. Tough question. I've heard him say A LOT of things in the past few months...
I can't think of anything specific and it's not like Charlie Weis is or should be viewed as the guy who invented Facebook and changed the way the world communicates.
More than anything, I just think it's the ease with which he explains every imaginable football scenario that strikes me as impressive. He talks about all of these opposing offenses and defenses and, when he does, he does it in a manner that leads me to believe he's seen it before and knows exactly what's going on.
Now, there may be wrinkles here and there that catch him off guard, but when you've been in it as long as he has and broke down as much film as he has, you probably should have an incredible understanding of the X's and O's of the game and I think the way he communicates illustrates what kind of grasp he has on things.

What do you think is a bigger issue with this team right now Matt, the overall lack of talent or the lack of mental toughness to recover from a major setback during the game?
Matt Tait:
Talent. No question. Don't get me wrong, this team has some studs, but not enough of them and not in enough places.
I don't think I can think of a single negative thing to say about their mental toughness. I've been blown away by how these guys have hung in there — during games and during the season — and it really has been cool to watch them crank it back up week after week despite the odds being stacked against them.
They've come a long way in that department, now they just need to add some more talent to the mix and things could get fun again.
Arm chair coaching is easy. Matt, do you think the KU football season would have been different with a different head coach at the realm?
Matt Tait:
Nice! An easy one :-)
I definitely do. In some ways for the better and in some ways for the worse. I will say this, though, everything I've seen, heard and experienced has led me to believe that Charlie Weis is the right guy for this job and that KU football is in good hands.
Will turning things around be easy? Nope. But you have the right man at the wheel. Patience and continued support will be the key for the fan base.
Texas is a 3 TD favorite despite their struggles this year. What needs to happen for KU to win this game?
Matt Tait:
I think it needs to look like the TCU game... KU needs to catch a break or two early and then let that running game dictate the way the game goes.
Texas struggles against the run and the Jayhawks have run the ball well against everybody. If KU can get an early turnover or two, turn those into points and play from ahead, things could stay interesting well into the fourth quarter.
With Michael Cummings at QB, I think this team is in a better position to put points on the board and capitalize on the defense getting turnovers.
Matt, Thanks for a great another great week of football coverage. The media's focus on special teams this week has been on the kickoff and punt return by OU. What is Weis doing to have KU's kick returners allow the ball to go into the end zone instead of always running it out?
Matt Tait:
Not sure I'm following your question. Most of the time those kickoffs are landing six, seven or eight yards deep and from there it's just a common sense thing, where even a 20-yard return will only put you at the 15 but taking a knee puts you at the 25.
Weis talked a lot about the specialists playing a huge role in how one's special teams looks and with all of these other Big 12 teams having kickoff guys who can bury the ball deep, that takes the pressure off of their kick coverage teams.
KU will get there and it sounds like there's a transfer sitting out this season who will be eligible next year who can bring the Jayhawks to that level.
Matt, as a Lawrence HS grad and former HS sports beat writer, do you have any thoughts on what tonight's big cross-town game between Lawrence and Free State?
Matt Tait:
Love the question!!!
I'm as excited for that game as I have been for any game in a long time. I'll be there to help our high school guys cover it and I think we're in for a heck of a game.
Both teams are incredibly talented and both teams have all kinds of guys on both sides of the ball who can make plays.
It should be fun. I think Free State is and should be the slight favorite, but I'm hoping for an epic game. Both teams have a real shot to go far in the postseason and it's as big a high school game as we've had in Lawrence since the days when me and my class were roaming the halls, way back when...
Definitely worth checking out if any of you in-towners are looking for something to do tonight.
Matt how did the o line and Tony P look this week in practice?
Matt Tait:
Pierson looks fine. Maybe not 100 percent, but darn close.
And the O-Line continues to improve. I saw Damon Martin working some with the first team and he definitely looks the part. It'll be real interesting to see how they split reps between him and Duane Zlatnik at left guard.
As for the right side, it just continues to improve, slowly and steadily.
Brak:
Hey Matt, I know HCCW has named Cummings the starter but I get this feeling that he isn't done with Christ yet, like he's holding out hope that he can throw him in and he'll just go off. I understand loyalty but do you think we've seen the last of Christ?
Matt Tait:
I think you mean Crist (not Christ, ha!) and I think the answer depends on the play of Cummings. If Michael plays well and can handle the offense, I think he's the guy and there won't be any need to go back to Dayne.
But if he struggles and shows some more freshman moments, I think Crist could get some more snaps.
I understand the thinking that it's about loyalty and I'm sure that's part of it, but you have to remember that Weis benched the guy and he should get credit for making that move, at least in terms of how it illustrates that he's not letting loyalty cloud his judgement.
It'll be interesting to see how it plays out. Best case scenario for KU fans has Cummings playing great football.
Brak:
Hey Matt, were you able to expense out a new digital recorder? Have you thought about using stick-em when handling said recorder?
Matt Tait:
Ha! I think you might be thinking of Jesse Newell... Not sure if he got a new one or not, but I am sure that neither of us will be using stick-em any time soon. We're not the San Diego Chargers...
Not to diverge too much into the realms of ksu land, but.... Want your opinion on this one. As a long suffering KU Football Fan, we know how this all will end for ksu, when the national media "discovers" ksu when they are 7-0 and you hear Snyder's resume of biggest turnaround in school history, most wins, and fastest man to clock 20 mph on a Little Rascal Scooter. Do you have any doubt that America is setting Snyder up? They will make him believe with his well thought out game plan, conservative play and their thought of team football. And just as he starts BELIEVING he has a great team, the big game comes around and they get behind and their game plan is thrown out the window and they LOSE…. Only for America to move on that Snyder can coach the big game and ksu fans start hating Snyder's way of coaching.
Matt Tait:
Wow, man... That's a wild question.
My short answer is this: I'm not sure there's much Snyder can do anything to get that fan base to start hating him. The guy's a legend and he's one of the great college football coaches we've ever seen.
In addition, I don't think all the hype or pressure in the world could get the guy to stray from his way of doing things.
Guess we'll see. I know it's not going to be very popular in KU land, but I'm definitely pulling for the 'Cats to run the table. They're an incredible team and an incredible story.
I have a friend who made one bold Prediction. He honestly believes we will win tomorrow. Now he is the same guy who actually thought we would only win 1 games. But he also thought Juicers would go national.
Matt Tait:
You'll see soon enough, but I'm picking KU, too. 21-20.
I think the game sets up well for the Jayhawks, I like the kickoff time, the match-up and the fact that it's at home.
I won't be shocked if they lose, but I think this (and Iowa State) are their only good remaining shots at adding another win.
Not sure what to say about Juicers. I think it IS national, just maybe not by that same name.
With Texas, Baylor, West Virginia with the worst Defenses (some maybe in the nation) in the Big XII, do you see us scoring more?
Matt Tait:
I do, and I think that's also because of the different dimension that Cummings brings to the offense.
Matt,
Do you believe in Weis' statement regarding his offensive plan and the intentionally low-scoring system, or do you think he's just trying to save face and justify a seemingly imcompetent offense?
Matt Tait:
I do believe him and I think his play-calling would support that claim. If you think about it, Weis rarely threw the ball down the field and chose not to force the deep routes, instead relying on the controlled running game to move the chains.
I know he's a guy who favors the ground game and will always play to his strengths, but I also know he likes to get the passing game going and I think the simple fact that we didn't see a lot of that makes me believe that he had a plan.
Besides, I think he would've been crazy to try to get in a shootout with some of these teams.
Looking at the matchup, what is one position, where we are stronger than Texas at?
Matt Tait:
Wow. Tough question. Off the top of my head, my first instinct is to say running back or left tackle.
I know Bergeron is a beast, but I think James Sims is wildly underrated. I don't know too much about UT left tackle Josh Cochran, but I know Tanner Hawkinson's a stud and has a couple of years experience on him.
Please don't ask one like this again, though... That was tough!
With a Chilly day, but basically the weather being a perfect day (low wind, sunny, etc.) will that help KU or UT more?
Matt Tait:
I gotta say KU. They're more used to this kind of weather in general and they'll be comforted by their home surroundings.
Besides, colder weather favors the ground-and-pound style that KU will need to play to have a shot and it could make life miserable for UT QB David Ash and those speedy receivers.
This years team coached by HCCW played last years team coached by Derp, who ya taking?
Matt Tait:
This year's team by 20.
Close at halftime and Weis' halftime adjustments blow the doors off it in the second half. Sound familiar?
Matt, Last week Coach Weis pared down the play book for Cummings. Evidently, this meant running EVERYTHING from a tight formation. Do you think we will see more variety from the offense this weekend? I find it hard to believe that Cummings has practiced all year and still only knows enough to run plays out of one or two formations. I think if we don't get creative on offense, Texas will shut down our running game, and our offense with it.
Matt Tait:
Charlie's been saying since last Sunday night that they would open up the offense more for Cummings this week, so, rest easy, I think that will happen.
I'm actually expecting a few more of those trick plays like we saw earlier in the season to show up again. I think operating this week with the knowledge that Michael is the QB should prove beneficial to the entire offense.
Hey Matt,
So, it's clear to anyone with eyeballs, and even more so to those without, that the running game is the best part of this team. By far. Do you think we would have had more success this year if we shifted into an option team? Do you think Charlie could do something like that at this point? Any chances that becomes a much bigger part of the package?
Matt Tait:
I think we could see A LITTLE more of that with Cummings at the controls, but I don't think it'll ever transform into a true option team.
Some more read-option? Sure. But I think Weis will trust Cummings to throw the ball and Sims, Pierson, etc., to run the ball.
I am curious if we'll ever see a look with Cummings, Sims and Pierson out there at the same time. Talk about a match-up nightmare.
It appeared the 3 man deep protectors on the punt team consists of OL and DL players. Although I'm sure they may provide better blocking than a DB or LB, it really seems there are a major liabilty when it comes to covering the punt. Do you think Clint Bowen addressed this issue?
Matt Tait:
Good call. Bowen didn't say who, but he did say we'd see some new faces out there this week on special teams and I think that could be an area that some of them show up.

The most frustrating thing about this season for me has been the up and down performance, within the same game. Subtract Oklahoma and we've looked strong for periods of every game, including an entire half against the currently #3 K-State.
Crist is an easy target, and he certainly deserves top billing for crucial errors, but it's more than that. You've see every game in person. Other than Crist, what is the biggest reason we fall apart for a quarter or more at a time?
Matt Tait:
Talent.
I know that sounds like a cop out, but I think it's true. When you're the Jayhawks and you're facing KSU or OU or OSU or TCU, you have to play a near flawless game to have a shot to win.
When your talent can't match up with their talent across the board, the odds of you playing that flawless game drop significantly.
So, it really is a simple formula. Add talent and your odds of hanging close will increase simply because adding talent allows for greater room for error.
As far as a more specific answer to your question, I'll point to special teams. KU has been crippled by its inability to execute some of the most basic special teams situations. If they were equipped with better talent on special teams, I think they'd have a couple more wins right now.
Matt,
How do you see Cummings fairing this week? Was the Oklahoma State "charge" a fluke, product of the weather, or can this kid actually get the offense moving?
Matt Tait:
I like Mike. I like his demeanor, I like his game, I like his confidence. I think if they can give him time to operate and if the coaches loosen the leash a little (which they've said they'll do this week), Cummings can be very effective in running this offense.
Moderator:
Let's take a couple more and then start the countdown to kickoff.
When Coach Weis first arrived, he talked about his ability to find the "right buttons to push" in order to get his players to perform better. Was he never able to find the right button to push for Crist or perhaps all of Crist's buttons are broken?
Matt Tait:
I think you may have hit it on the head.
If you think about it, Weis has tried just about everything with Crist. Tried to hype him up, tried to get him back to having fun, tried to put him in a 2 QB system and nothing worked.
It's a shame, because Dayne is a good dude but it looks like the injuries he suffered and the hit his confidence took turned him into a shell of his former self.
No need to hate on the guy, though. KU fans should still be thankful that he came to town because I think he's helped this team in ways that did not show up on the field or the scoreboard.
Dear Matt,
Have you ever eaten a Big City Burrito and drank Schlitz beer on top of the Lincoln Center in Fort Collins?

Matt Tait:
Big City Burrito, yes. Schlitz on top of the Lincoln Center? Nope. But it sounds good.
Here's a sidenote for ya: The Lincoln Center's indoor pool was the site of my first memory in life, when my dad took me in his arms when I was 2 and jumped off the diving board, touched the bottom and came back up.
It's been one wild ride after the next since then...
Why can't we complete more than 50% or our passes. That number haunts KU this year. Matt you should be able to suit up and complete at least 55%. : )
Who throws 50%? That's a CRAZY embarrassing number and neither of our QBs can't seem to shake it.
Since you see these games in person and can watch the whole field, are the receivers not breaking loose? Do the QBs need to make quicker decisions? Bad play calling? Is it that chemistry thing? Because it's mid-season now, and there should be a little chemistry, don't you think?
Matt Tait:
I don't know about me completing 55%... I once lost a 2-on-None snow football game in the street with a buddy of mine. We got it to fourth down and decided to go for the win instead of the tie. The play was there, we just didn't execute. Humbling and crushing defeat.
As for KU's problems, I think you can take everything you pointed to, roll it all into one and get your answer. Crist has been bad. The receivers have not helped. The offense has lacked rhythm and chemistry at times and these guys have never really hit on that one big play that would open up the floodgates.
It's easy to point to the QBs and say they're the problem. And they have been in a lot of ways. But there are so many factors at play here, I just think you have to chalk it up to first-year struggles and expect that it'll be better next year, even though a lot of the faces will be new.
Thanks for the great questions again today, folks. I love that we still have such quality chats even though the team is struggling. See you next week and enjoy the game this weekend!
Moderator:
And that'll do it for today's chat. Have a great weekend everybody, and keep an eye out for a change in chat time next Friday, as Matt and the gang will be traveling to Waco, Texas.
Have a great weekend!