Transcript of our latest chat with KU football beat writer Matt Tait, live from DFW
November 9, 2012
This chat has already taken place. Read the transcript below.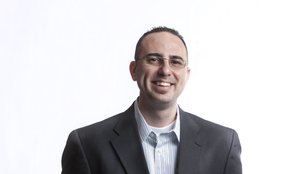 Here's this week's completed chat from KU football beat writer Matt Tait, who joined with photographer Nick Krug to take a few questions during a layover in Dallas.
Moderator:
Good afternoon everyone... We made it to Dallas and we're settling in for the layover. Looks like we'll have about 40-45 minutes for this chat, so we'll try to get to as many questions as we can. Nick Krug is standing by with Matt Tait so if there are any photography questions or any he can answer we'll pass the mic to him. Let's get started.
Matt, how hard would it be for KU to be competitive for 4 quarters at TTU or WVU? Will we have to wait until next year for KU to be competitive against a Big 12 team on the road?
Matt Tait:
That's the million dollar question, Boouk. I definitely think it's a possibility in both of those games, but I certainly wouldn't call it likely. The conditions this weekend (windy) may favor KU's rushing attack a little and if the Jayhawks can get off to a good start, they could hang around a while.
We'll have to address the WVU situation when we get to that point. That team has changed a lot this year.
Here's a quick percentage wheel for KU's chances at one more victory in 2012:
1. No wins - 75%
2. One win, Iowa State - 20%
3. One win, TTU or WVU - 4%
4. Two or more wins - 1%

Of the true freshmen that red shirted this season, who looks to have a chance to challege for playing time in 2013?
Matt Tait:
I really like Greg Allen.
For one, I think he's got great size and skills. For two, KU's going to have some openings at the cornerback spot. Allen could also be a candidate to slide over to safety, where KU also will have some openings.
Haven't heard too much about LB Courtney Arnick, but I think he'd be one to watch as well because of his upper-level speed.
Jordan Smith at TE is another good one to keep an eye on.
Do you think there will be any changes in the coaching staff this off-season? Not firings, but maybe a coach or two moving to another opportunity at another school or possibly an NFL team?
Matt Tait:
Definitely a good question and something to keep an eye on. I think Weis likes the staff he assembled and I can't see anyone being asked to leave. But guys always field calls about other opportunities and it wouldn't surprise me at all if someone took another job somewhere.
That said, I'd put the likelihood of that happening at less than 5%. I think most of these guys are all in here and really want to be a part of turning this thing around.
One thing that Coach Weis said at his opening press conference was how much he had learned about the mistakes he made and how he handled things while the coach at Notre Dame and wished he had handled some things differently. Have you heard from any of the former Notre Dame players or coaches after something happens with the team. "At Notre Dame, Coach Weis would have done such and such...."
Matt Tait:
Haven't heard any of that. Weis rarely talks about his Notre Dame days and the players who came from there have barely mentioned their time there since August. I think it's just a case of everyone having moved on and being focused more on the present than the past.
I read an article on CBSSports today about college football's first year coaches, and the lead photos were Kevin Sumlin and Charlie Weis. Sumlin is killing it at A&M, while Weis is obviously struggling to put up W's. I know it's all speculation, but with crystal clear hindsight, would you personally have liked Sumlin to come to KU instead of Weis? Granted, Sumlin inherited a much fuller cupboard. And I know you won't outwardly say someone else should have gotten the job, but I'm just wondering what your thoughts are on the two starkly different results from first year coaches.
Matt Tait:
Without knowing Sumlin personally or much about his style, it's tough to answer. But I still think my answer would be no.
I think Charlie Weis was the perfect fit for this program in the state it was in and a good chunk of this first year has focused on setting the foundation for future success. Expectations have changed, work ethic has changed and the way these guys handle themselves — as a reflection of the blue-collar, confident, no-nonsense personality that Weis possesses — has helped KU take a step forward even though the record has not shown that.
We need a place kicker, that goes with out saying. Sounds like we have a kickoff guy ready to go next year. Heaps will get his opportunity at qb. I don't think we are that far off from being a respectable team. Our biggest needs are speed and more speed in the defense and playmakers at wide receiver. Your thoughts?
Matt Tait:
Speed is the safe (and accurate) answer to any question regarding this football program's needs. This coaching staff is looking to upgrade speed everywhere on the field and will continue to do so as long as they're here.
What are the odds of KU's offense hitting 300 yards against Tech on Saturday?
Matt Tait:
Let's go good not great.
Tech's defense is nasty, but its past four opponents have topped 300 yards, with the last four opponents topping 400 yards.
KU's not in the same category as those other teams in terms of total offense, but KU's running game is as good as any of them, if not better.
It wouldn't surprise me if KU had a good day offensively. Defense and limiting Tech's passing game will be the bigger question.
So you and Nick Krug are just sitting at the Dallas Airport. 2 questions, how many times does Nick have to throw out some pictures of absolute frustration and is it awkward when he is just taking pictures of people at the airport?
Matt Tait:
We're not just sitting, man. DFW is a hoppin' place!!!
Now, on to your question...
If you mean throw out pictures in frustration because he wasn't happy with the execution, he says that happens more often than he cares to admit.
If you mean throw out pictures of KU's frustration, Krug says he doesn't throw those out, especially not this year when those types of shots often best tell the story of another loss.
As for the awkward random shots, he's starting to catch some angry stares from a dude in a 10-gallon hat and a 10-cent mustache as well as an entire junior calf roping team.
Hey Matt thanks for the coverage. How did the offense look this week? Did the wr's work on getting seperation? Safe travel to you and Nick RCJH
Matt Tait:
I didn't get to see a ton from the WRs this week, but I will tell you this: What I did see involved a WR coach getting after them and the guys working their butts off.
Seeing both Baylor and Tech against Texas, it looked like Tech is deeper in receivers. With their quick offense, they are going to score a lot of points. Is there any prayer we can keep it competitive into the second half?
Matt Tait:
Call me crazy, but I think there's always a shot. These guys work too hard and their coaches are too prepared for them to not have a chance...
That doesn't mean it's going to happen, though. Tech's WR corps is deeper but they don't have that front-line guy like Baylor had in Terrance Williams. You don't always have to, though, when your QB is so experienced and his options so speedy.
Tech will score. No doubt about it. But I gotta think one of these weeks KU is going to do the same.
We'll see...
Since Weis has mentioned that status quo won't work. Do you think he has changed his approach at halftime? It seems like this team doesn't come out with a sense of urgency in the second half. This is the biggest problem right now, and we keep seeing it week after week.
BTW, I hate how the team straggles out one by one after halftime. They should all huddle up and then come out the field like a team (like they do to start the game). Not that this would make a difference in the game, but it would at least appear that they are more of a team.
Keep up the great work, Matt!
Matt Tait:
I think your suggestion is awesome. Charge the field, get fired up, bring some intensity. Why not, right?
Weis has talked a lot about what goes on at halftime and there really isn't much time to do a whole lot. By the time they get a drink, get seated and get in their position groups, they're down to less than 10 minutes before it's time to go back out.
So halftime is really just a meeting of the minds among the coaching staff to see if there are any major changes that need to be made and a quick breather for the players.
I'm sure they're trying anything and everything they can think of right now, though, so it's worth asking after tomorrow's game.
Stay tuned...
First I just want to say thanks for all your hard work and remaining so positive during a difficult season. We all know a win or wins would be the absolute best possible way to end this season. Building on that, what one or two things do you believe the current team can improve that would help them the most accomplish that goal? I think that answer should also consider what this team can improve on that will help the most as they build for the future too...
Matt Tait:
For this team, getting the passing game up to speed would do wonders. Not only would it take pressure off the run game but it also would increase KU's potential to score points, which you gotta have in this conference.
As for the future, I think each experience they go through is helping them - positive and negative. The losses and bad things are driving them and will stick with them. The good things are learning moments.
Hi Matt - Can you tell me some specifics as to why we should be excited to have QB Jake Heaps at the helm next season? Is he tearing up our secondary while running the scout team? AND is he mobile enough of a QB to survive behind our relatively green O-Line next season?
Matt Tait:
Jake moves well. Trust me, he can run around a little bit and make plays out of the pocket.
He also has a rocket arm, a great release and throws a very catchable ball.
I really enjoyed the chance to talk to him the other night. He's as focused as anyone on this roster right now and you can really tell that he's just counting down the days until he can actually suit up and do something about all of this losing.
With the game plan becoming more and more focused on only running the ball, what do you think the chances are that we see Christian Matthews at QB on Saturday. He is a better runner than both Cummings and Crist. If we are not going to throw the ball, I don't really see the downside.
Matt Tait:
I agree. And I was a little surprised we didn't see Matthews and the Wildcat last week, although I think getting in that early hole and thinking about having to keep up led to the decision to not use him.
He's a legit weapon and I'd be surprised if we don't see him some more this season.
Matt,
Since people asked Keegan footbaall questions during his basketball chat, I feel justified in asking you a basketball question during your football chat! Who was the last KU basketball player to truly redshirt a year and not just sit out due to NCAA restrictions? How has that worked out for the player who redshirts in regards to future success in the KU basketball program? Thanks!
Matt Tait:
Fair enough. How about Conner Teahan?
His decision to red-shirt the 2010-11 season allowed him to actually play on last year's team and, as you all know, he was a key member of the squad that reached the national title game.
The decision to red-shirt can be made for a couple of reasons. One, to grow and mature and adapt. And, two, to maximize your potential to play. Teahan did that and it worked out brilliantly for him.
Matt, What does KU's defense do in practice to prepare for and simulate the fast-break offenses of TT, Baylor and several other Big XII schools? Do they run two scout team units alternating plays so the offensive unit is ready to go as soon as the ball is set? Does the D sprint back to their positions after every play? Just wondering if you were able to observe any of this in practice or have any insight into their preparation. Thanks!
Matt Tait:
Weis explained this pretty well earlier this week and I had it in my story on Thursday... Unfortunately for KU fans, the answer is: There's not a whole lot you can do. Here's Weis' quote:
"No matter what you do, you still can't create the tempo and get the same look. You can do one or the other. You could either get the look or you can get tempo. You can run plays as fast as you want, but it's not going to look anything like what you're getting ready for. So, I think it's a catch-22 there."

Matt - For my own amusement I was trying a game-by-game comparison to last season. I know some of it, if not all, is apples to oranges, but I did use many different factors to come up with the results. I simplified the final result into a plus (+), minus (-), or equal (=). Here is what I came up with:
McNeese/SDSU: (=)
No. Ill.: (-)
GT/Rice: (-) losing to Con. USA at home beats getting blown out for one half on the road
TT: we'll see on Saturday
OSU: (+)
OU: (=)
KSU: (=)
UT: (+)
ISU: only a win this year can earn a +
BU: (-)
TA&M/WVU: a competitive team showing up in Morgantown would earn a + from last year's debacle in College Station
MU/TCU: (=) competitively the same with an identical spread, although emotionally not even close
When looking at like this it still doesn't seem like an improvement from last season. What do think? Is this a fair assessment or was the whole thing a stupid excercise in futility?
Matt Tait:
I like what you did here, but don't agree with your findings.
As we said all along, the true measure of whether this team improved or not would show up in the eye test - how do they look, are they more competitive, do they line up right, do they play harder, etc., etc., etc.,
Even though I agree with most of your + = and - signs above, I don't think that alone can determine whether this team improved or not.
Nice work, though.
Speed is often discussed as a 'need quality' of football players. I would like you to talk about the importance of light speed decision making during play. I see this in Jake Love and Toben Opurum and of course 'Reesing'.
Matt Tait:
You're absolutely right on this. There's much more to succeeding on the field than just being able to fly. Ask the Oakland Raiders and all of those fast but crappy WRs they drafted in the first round.
That said, when you're playing against teams with so much speed year in and year out, you have to be able to come close to matching that in order for all of those other things to matter.
Matt - I know in previous chats you've fielded quite a few questions on whether Coach Weis will be here for the full 5 years of his contract. I'm beginning to feel like he will be, but I guess my next question is how long will Coach Campo be here? His contract is only 2 years, and, based on the defense's play in (most) of the games since his hire, I'd say that he definitely has things on the right path. Do you feel like this staff is in it, together, for the long haul to get things turned around?
Matt Tait:
I think Campo's enjoying the challenge and I think he has confidence that he can figure this conference out. Confidence, I said. Not arrogance. He's gone on record many times saying how tough this league is to defend and he has great respect for all of these offenses and opposing coaches.
I expect Campo to stick around unless he gets an offer he can't pass up. He loves Lawrence, as do his son and wife, and he really seems to enjoy working with young players again.
Having him stay as long as Weis — maybe longer — will be huge in the overall progression of this program.
Do you think Jake Heaps will have to earn the starting quartback spot next year, or do you think he has already been unoficially deemed the guy? It didnt seem to turn out so well when we just handed the job to Crist this past season. Your thoughts?
Matt Tait:
I absolutely think Heaps will have to earn it. Michael Cummings' attitude, demeanor and, to some degree, play certainly earned him the right to compete for the job.
I'd expect it to be a competition heading into spring ball and Heaps to win the job before the spring game.
If the quarterback next year is supposed to be Jake Heaps, would moving Cummings to a different position be an option? I am thinking about wide receiver or running back where he could add an option to throw now an then a la Kerry Meier a few years ago.
Matt Tait:
I don't see it.
Cummings has potential as a quarterback and, assuming Heaps is the guy next year, he'll be incredibly valuable as a back-up, especially now that he has a little game experience.
If one were to want to recommend a football prospect for KU (as a TE), who would be the best initial contact on the football staff for consideration? Thanks!
Matt Tait:
I would call the football complex and ask to talk to Adam Sitter. He is the director of high school relations for the football team and is a good go-between for all recruiting situations... If you get the voice mail, leave a message explaining what you're calling for.
His direct line is: 785-864-3392 --- He shares that number with others, though, and any of them could probably help you, as well.

Moderator:
Time for just a couple more... This has been great, though. Really helped pass the time!
Matt,
Love your articles and all you do for KU Athletics.
Has the KU Athletic Department created a contingency plan for the end of the Mayan calendar? Could this plan be part of the reason why the KUAD has held off on Memorial Stadium renovations?
Matt Tait:
Could be. That's one thing I hadn't thought of yet.
Stay tuned.... I think.
Matt: Doesn't Michael Cummings need to run the ball a lot more to be successful?
Matt Tait:
It's just not his strength. Could he run more? Sure. But if you're going to run, I think you'd rather have Sims or Pierson or Cox do that. Michael's mobile and it can help the offense, but being mobile isn't the same as running.
Matt, do you think KU had a chance of hiring Tommy Tuberville back when Gill was hired? I think I read that Tommy wanted the job here or at least wanted an interview.
Matt Tait:
I think it's true. And I still never understood why they didn't at least talk to him. Maybe they did and we just never heard about it. Who knows? But I would think Tuberville — then or now — would be able to get an interview just about anywhere. The guy's a tremendous coach with a fabulous track record.
Hey Taiter,
I don't really have a question. KU football depresses me. It is as desolate as the view outside your car window in Lubbock.
Feel free to edit this out: I can understand you wanting to kill some time in the DFW airport. Enjoy Terminal B. If you two enjoy coffee and you have a long connection and need to kill some time, I would recommend Southwest News near gate D33. Much better than the starbucks fare. B and D are next to each other so it will be a very quick hop on the TrAAm. Also, the shop is a quick left once you come down the escalator to D33.
Of course, you can people watch.... I traveled through DFW last Halloween and I saw a (what could have been) very attractive woman. However, she was sporting the goth look. Complete with nose ring (How does that work when you blow your nose or sneeze?) and sparkly green eye shadow and 4 inch heels. An older gentlemen walked up to her and asked what she was dressed as. I'm thinking that is a wakeup call.
I also watched Erin Andrews eat a banana in the DFW airport once. But, that is another story for another day...
I also met Mark Mangino there once (Wow, talk about night and day). It was right after they were selected to their first bowl since Mason. I walked up, introduced myself as an alum, and congratulated him on the season's success. He just stared at me. Didn't blink, didn't grunt, didn't make eye contact for much longer than 3 seconds. I haven't donated to any KU-related cause since.
Seriously though, as a fan of all things KU, what reason do I have to be optimistic? What are the signs that there might be a bright future? I often hang my optimism on this season of near misses to equate to the Mangio seasons prior to the Orange Bowl. Is there a bowl in the future, even if it is the Weed Eater Bowl????
Safe travels!
Matt Tait:
Wow. We'll just end it there. I gotta go walk around the terminal before we get back on the plane.
Thanks for the great questions, everyone. Have an awesome weekend!
Oh yeah, Nick Krug says bye, too.