Lawrence school board candidate Randy Masten live chat
March 21, 2011
This chat has already taken place. Read the transcript below.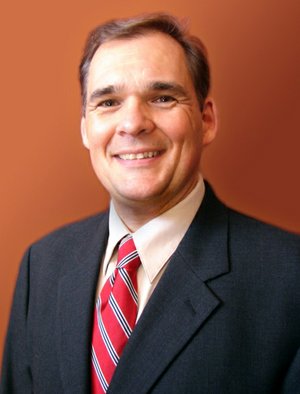 Lawrence school board candidate Randy Masten will chat live with LJWorld.com users Monday, March 21 at 11 a.m. Submit your question in advance below.
Moderator:
Hello, everyone. We're about to begin our chat with Randy Masten, candidate for Lawrence school. There's still time to send in questions ahead of time.
Randy has arrived here at The News Center and we'll start the live chat soon...
Moderator:
Hello again, everyone. I'm Mark Fagan, schools reporter for LJWorld.com and the Journal-World, and I'll be moderating today's chat with Randy Masten, one of nine people campaigning for four available seats on the Lawrence school board.
He will be with us for an hour, answering your questions online.
The general election is April 5.
Thanks for coming in today, Randy...
Randy Masten:
Thanks Mark, it is great to be here today. I appreciate the LJW giving the candidates a chance to answer questions regarding the school board.
Moderator:
Now for our first question...
Mr. Masten,
I am curious about your military background and how you think that can translate to being a school district leader. What did you do in the army and why does that make you qualified for the board? Thanks.
Randy Masten:
During my military career, I was trained as a strategic planner, intelligence analyst, and educator. I have found that many people have good ideas. However, there is an art and science to taking good ideas and translating them into action. I spent the majority of my adult life as an Army officer translating good ideas into plans and then acting on those plans. Additionally, my experience in strategic planning and my ability to make difficult decisions in challenging situations will help me to keep my eye on long-term goals and serve the school board well.
Moderator:
Here's a question from an earlier chat that might fall into the "strategic" thinking category...
rhd99:
I am sick and tired of our incompetent state government cutting funding for schools!! When will this madness stop? I want full funding restored. What are you going to do to make sure Topeka hears our outrage loud and clear? Thanks.
Randy Masten:
Topeka needs to hear from the citizens of Kansas and all the members of school boards around the state. Education is the cornerstone of our American society. It fuels innovation and technology, it provides an educated workforce for our businesses, and allows citizens to become engaged members of the democratic process. The state must meet its moral and ethical obligations to properly fund our schools. Balancing the budget on the backs of children is short sighted and could have very negative impacts on our children's future and our state and local economies.
Do you support the Task Force recommendations including consolidating six school into four with major reconstruction?
Randy Masten:
The Task Force recommended a two-phased process: close one school, but no more than that, this year, and then, over the next 3-5 years, use a community-involved process to consolidate schools on the east side and the central area of Lawrence. In my view the entire process depends on the current board honoring the recommendations for the first phase.  If, as recommended, this board closes no more than one school this year, as I believe is appropriate and best suited to maintain community support for the plan, I think we have a very good chance of gaining broad community support for the bond issues necessary for the second phase.  I will then support the Task Force's second-phase recommendations, and I favor moving ahead with a community process to plan those consolidations.  The Task Force left many critical elements of those consolidations for further discussion and decision, and I think the Task Force was exactly right that we will best ensure community support for the necessary bonds if we plan the process appropriately and inclusively.

What can Lawrence public schools do to compete with the salaries schools in Johnson County pay their teachers?
Randy Masten:
Our teacher's salaries must be competitive. If their salaries aren't competitive with Kansas City area salaries, then we run the risk of losing good teachers and good recruits to Kansas City districts. Lawrence is a great place to live, and the cost of living may be slightly lower than in Kansas City, but we can't count on these things alone to draw teachers to USD 497 and keep them here.
I am interested in hearing from anyone with good ideas, particularly teachers, on how best to improve salaries and benefits.  How can we increase the budget for salaries?  What should we cut in order to raise salaries and benefits?  I am committed to gathering ideas from teachers on these critical questions. Unfortunately, there is no simple answer to finding the funds necessary to pay our teachers the salaries they truly deserve.
What are your views regarding a STEM program in schools? How would you go about implementing such a program into the schools?
Moderator:
STEM, of course, is short for science, technology, engineering and math.
Randy Masten:
The sciences need to be an integral part of every child's education. All students need to be introduced to STEM (Science, Technology, Engineering, and Math), as appropriate, in their early years at elementary school. A good STEM program should help foster an understanding and appreciation of these subjects throughout a child's educational experience. Advanced courses should be offered for interested children and school clubs for these subjects should be supported and encouraged. Lawrence is filled with people talented in these fields and many are willing to volunteer their time to our children to better their understanding of the STEM subjects.
Moderator:
Here's a question I just received electronically, but not through the chat itself: "Why would anyone choose to run for school board at this time? School closings, budget cuts, teacher layoffs, service reductions — all for an office that doesn't pay a dime and requires a lot of time and attention..."
Randy Masten:
These are challenging times. I believe that everyone owes it to their community to do what the can to make it better. I believe I have the skills to help us meet the current demands placed on us by the budget situation. I care deeply about our unique community, the Lawrence public schools, and all of our children. I want to help the district make decisions that will preserve and enhance our schools and that will provide our children with the best possible educational opportunities. If we make the right decisions, we can make Lawrence an even better place to live and for our children to flourish.
If, through some sort of magic trick, you had the attention of every Lawrence citizen for two minutes and 30 seconds, what would you want to tell them about our schools that they might not already know?
Moderator:
And you're not on the clock...
Randy Masten:
Our schools are a reflection of our city and its unique communities. They are ethnically diverse, mixtures of all income levels, and every school has a unique character. We love our schools because of the caring and professionalism of the teachers we have and because of the wonderful parents who volunteer their time and energy to ensure all the children of Lawrence receive a great education. Lawrence schools are one of the key reasons my wife and I moved back to Lawrence to raise our son.
What are your thoughts on a constitutional amendment that would give school districts more ability to raise local taxes to support education, if voters in the district approved of the tax increase?
Randy Masten:
I believe it is the state's responsibility to ensure that the schools in Kansas are adequately funded. If the obligation was transferred to the cities, then larger cities, with a larger tax base, would be able to provide far superior school systems to those of smaller communities. A one mil tax increase in Lawrence would raise significant revenues, while the same increase in a rural area of Kansas would not pay the salary of a single teacher. All the children of Kansas deserve the best education we can offer them. The governor and legislature need to show that they are committed to our children and to the future of our state.
Moderator:
That's about all the time we have for today.
We thank Randy Masten for taking the time to spend an hour answering questions about his plans for education, and his campaign overall.

Randy Masten:
Mark, thank you and the LJWorld for conducting this online chat. I believe it is a great way for the voters to get to know the candidates a little better. If anyone has further questions or want to know more about me, please visit my website at www.Masten4SchoolBoard.org I would remind everyone that early voting is already underway and that Election Day is 5 April. Thank you all for your time, Randy
Moderator:
Thanks as well to readers who sent in questions, and who continue to follow this and other chats online.
We have more chats scheduled this week with candidates for Lawrence school board:
• Ola Faucher, 11 a.m. Tuesday.
• Jim Clark, 12:30 p.m. Tuesday.
• Tyler Palmer, 1 p.m. Wednesday.
For these and all other chats, don't hesitate to log in and submit questions early. And you may read transcripts from completed chats, too.