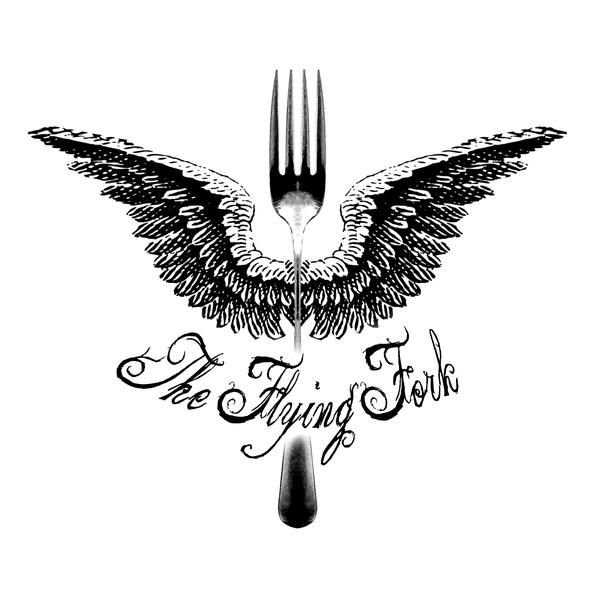 Posts tagged with
Flying Fork
We are on a constant quest to use up the summer's bounty that graces our counters. I recently told a friend that I felt bad that some squashes were "languishing" in my fruit and veggie bowl, and vowed to not let it happen again. I'm tossing tomatoes, peppers, zucchinis, onions and corn into everything imaginable.

Recently, Mr. Meat and Potatoes grilled hamburgers and I put together some veggie kebabs of the summer goodness that was languishing on my counter top. Of course, my 4-year-old and his friend wanted nothing to do with them, so I had a few left over. So then a couple of days later, there they were in my refrigerator, making me sad. I cannot stand for things to waste away, so I incorporated them into some pretty bangin' chicken soft tacos, for a sort of combination soft taco/fajita. Also, I was able to hide them inside the taco, so this time, my kid unwittingly ate them.
Summer Veggie Chicken Soft Tacos 4 chicken breasts, thawed
1/2 red bell pepper, cut into strips
1/2 green bell pepper, cut into strips
1/3 red onion, cut into strips
2 tomatoes, roughly chopped
Several mushrooms, sliced
1/2 cup zucchini or squash, sliced
8 taco-sized flour tortillas
1/2 cup chicken broth
1 tablespoon olive oil
2 tablespoons chili powder, divided
1 teaspoon garlic powder, divided
2 teaspoons cumin, divided
Salt and pepper to taste

Begin by preheating your oven to 350 F and placing the chicken breasts on a baking sheet. Sprinkle with 1 tablespoon chili powder, 1/2 teaspoon garlic powder, 1 teaspoon cumin, salt and pepper.
Bake the chicken at 350 F for at least 20 minutes, until cooked through but not browned or crispy.
Heat the olive oil in a skillet and add the vegetables. Sprinkle with salt and pepper and saute until soft.
When the chicken is cooked, put it in a bowl and shred it with two forks, or do the lazy way like I do and toss it all in the Kitchen Aid mixer with the paddle attachment and beat for about 20 seconds. Add chicken broth and additional spices.
Serve tacos with chicken, vegetables, a sprinkling of cheese and whatever toppings (salsa, raw onion, tomato, sour cream, jalapenos, etc.) float your boat. This is a great combination of lean meat, fresh veggies and a kapow of flavor that even your kids might eat without complaint.

A little refried black beans and a dollop of Spanish rice or some chips and you've got yourself a big meal for a little price and a lot of nutrition. Taco Tuesday was a big hit this week at our house. The vegetarians out there could sub some black beans and skip the chicken altogether. Maybe I'll have this for Meatless Monday next week. Preparing now for the mutiny.
I'm not saying I'm going Paleo. I'm not even saying I know what Paleo is. But I am saying that I've known for a long time that for many of us, particularly me, carbs = unsightly bulges that grow and grow. This does not often deter me because tortellini. Pizza crust. Homemade crusty bread and crackers with cheese. But I am always game to try, and even if I improve just a little, that's well, a little. Which is better than none.
So I am trying, several nights a week, to cut the carby whiteness from our dinner plates. This means I have to work extra hard on the main course because if I am going to serve a meal to my Meat and Potatoes family sans potatoes, I better be distracting them with a pretty shiny object.
For Sunday dinner, I needed to use some chicken that my 5-year-old thawed for me by "helping" to unload the groceries and leaving one bag on the basement floor for a couple of hours before I discovered it. And I've said many times that I think chicken breasts are the most boring of the meats, but they do serve a purpose in the lean meat/inexpensive categories, so I buy them now and then and try to doctor them up as best I can.
For this meal, I needed to use up some jalapenos and other odds and ends in my refrigerator, which just happened to include a little cheese and bacon. Which just happen to be the main ingredients in jalapeno poppers, which everyone loves. Except our housemate and our kids. So let me rephrase. Jalapeno poppers, which Mr. Meat and Potatoes and I love — why not make the popper a chicken popper and get everything we love and some lean protein to boot? Is that not sparkly enough to distract from the lack of taters on the plate? I think so.
Jalapeno Popper Chicken
5 or 6 large chicken breasts
1 cup shredded cheddar cheese
1/3 cup mayo
1/3 cup sour cream
1/3 cup cream cheese
1 teaspoon cumin
1 clove garlic, minced
4 jalapenos
8 or so strips of bacon
Salt and pepper

Pound thin the chicken breasts and season on both sides with salt and pepper.
Preheat oven to 350 F. Fry your bacon. Real bacon bits in the bag work too, but this is better.
In a mixing bowl, combine sour cream, mayo, cheddar cheese and cream cheese (which you may have to soften in the microwave). Add in garlic, a pinch of salt and cumin.
Clean your jalapenos (wear gloves!) and slice them into flat slivers. I had to cut mine into about 8 pieces each to achieve flatness.
On top of each piece of chicken, lay several strips of jalapeno horizontally. Remember, you're going to need to roll this up.
Then smear with a tablespoon or two of the cheese mixture and top with some pieces of bacon. Roll up the chicken and secure with a toothpick or two. It would be good to roll this in panko or crushed crackers, which I didn't think of until after we ate.
Bake at 350 F for about 30 minutes or until the chicken is cooked through.
I served with an ear of fresh sweet corn, fruit, and a green salad. I know corn is pretty carby, but hey, it's not a pile of potatoes and we have to start somewhere, right?
No one complained about the lack of white starch on the plate. I got one raised eyebrow, but then he saw the oozy gooey chicken and quickly got over it.
I've been in a cooking rut for oh, say, four years. Part of that is my fault and is directly linked to "I am too tired to try very hard" after work and part of it is linked to "I am tired of making things my family will not eat or even try." But even the laziest cooks eventually need a little variety in life, so I started putting my mind to things that might be new and different enough to appease my needs but same old same old enough for my 4-year-old and my red-meat-loving husband.
Enter: the lamb chop. My recent trip to Sloane Farms yielded not only a beautiful leg of lamb but also a pack of lamb chops A perfect opportunity of newness, wrapped in white butcher paper. Excited, I embarked on a project.
So excited I was, I decided to challenge myself Top Chef-style and give myself only 30 minutes to put together a somewhat-inspired meal with the thawed lamb chops and whatever else I had just hanging out in my kitchen. (That is code for "I forgot to plan for this meal and am too tired to go to the store and I want it and I want it now.")
Out of this, though, came a beautiful and local meal fit for company, if I'd had enough and my husband and I hadn't fought over the last lovely lamb chop in the pan.
I had some veggies that had been gifted to me via various gardening friends and some this or that just ready to go, and dang if I didn't produce something I was proud enough of in less than 30 minutes.
I began by pre-heating a cast-iron skillet that already had a little fat in it, but you could add olive oil if you needed to. I just salt and peppered the chops liberally with Kosher salt and cracked black pepper, and when the pan was hot, I tossed them in to sear on each side. Meanwhile, I heated the oven to 250 F.
I removed the chops and put them in the oven and used the "fond" (leftover bits and grease in the skillet) to make a little pan sauce. I added a pat of butter for richness, and finely minced the following: a red pepper, a hatch chili, a clove of garlic, and half a red onion. Then I added in a large tomato I'd seeded and diced, and sauteed everything for a few minutes until softened. Next, I "deglazed" the pan with white wine. That just means that I poured wine over the hot pan to release all the good brown bits left by the chops and continued to stir. I finished it with a couple of teaspoons of honey, and it was ready to go in minutes.
This all took about 10 minutes, just long enough for the (smallish) chops to finish in the oven. I pulled them out, spooned a bit of the sauce over the top and clapped my hands for it was so pretty.
For a side dish, I wanted something fun but fuss-free, so I just diced up a few red potatoes and put them in a pot to boil, skins on. When they were soft, I drained them and gently stirred in a pinch of salt, a half teaspoon of chipotle powder and a drizzle of olive oil. Perfecto!
A little salad on the side for green (I always have some in the fridge pre-made), and a delightful meal was plated in about 27 minutes.
Lamb chops are lovely because they're fast to cook and a nice alternative to steak for a meat-loving family. Also, when you've received them as a gift from someone you admire, they taste even better.
Summer is not over, people. You might be feeling a bit "grill fatigued" at this point, but there are new things to do on your outdoor stove. Or, at least, they were new things to me.
My neighbors do a great job of bringing exciting new things to my attention every summer as we try to get together for outdoor meals as often as possible. In the winter, we all retreat into our basements and our Netflix accounts. And then in the summer we all emerge again, renewed and armed with excellent new things to throw on the ole Weber and share.
Here is one of those things: Loaded mashed potato-stuffed peppers.
That's right. Gone are the days of dry and crumbly rice stuffed peppers. Gone are all notions that mashed potatoes are just for winter when we cook indoors and add our outer winter lining. Bring together two of my son Johnny's favorite things. Make everyone happy. Put mashed potatoes inside your bell peppers. Because mashed potatoes? THEY ARE NOW HEALTH FOOD.

You're welcome. (Thank you, Monica, for this gem. You are a goddess.)
Loaded Mashed Potato-Stuffed Peppers
4 large red bell peppers (yellow or orange would work too, though I don't prefer green)
8 smallish red potatoes (fewer if they're larger)
4 strips bacon, cooked and crumbled
1/2 cup mayo
1 stick of butter (1/2 cup)
1/2 cup shredded cheddar cheese
1/4 teaspoon garlic powder
Healthy sprinkling of kosher salt or Lawry's

Cut your peppers in half from top to bottom and remove the seeds and ribs. Set aside.
Cut your potatoes in halves or quarters and boil until soft but not mushy. I would leave the skins on but that is up to you.
Drain the water and add the mayo, butter, seasonings and mash well with a potato masher.
Add the bacon and cheese, and then scoop into your pepper "shells."
Give the outside of the peppers a light rub with olive oil and grill over medium heat for about 8 minutes or until the outsides begin to soften and brown a little.
Did you know that bell peppers have more vitamin C than an orange? That's right. You're welcome. Health food.
Reply
1 comment
from
Dear Chili Gravy,
I love you.

Love, Megan
I have published a lot of enchilada recipes over the years, and I'm not ashamed of it. I really love enchiladas. I always order them when I go to Mexican restaurants, even though that's boring. I am a connoisseur of enchiladas. I am constantly working on perfecting the enchilada. But you see, it can't be done. Because the enchilada can be as varied as the stars in the sky, and I mostly love them all.
Kiley, our roommate/sister wife/baby sitter/friend/life-saver-in-general, and I were discussing the enchilada the other day, as I made 30 of them for my family's annual trip to Grand Lake, and we agreed that everyone thinks their enchilada is "right." To her, an enchilada should be in a flour tortilla, it should be stuffed with ground beef and cheese (no "taco" seasonings on the meat, thankyouverymuch) and easy on the sauce.
I'm not quite so specific. As I said, I have never really met an enchilada I didn't like. But in my ideal world, an enchilada will be in a corn tortilla, will have beef and onion and cheese, and will be drenched in chili gravy.
For my family at the lake, I made four different kinds, because I am crazy, and I had bowls of "toppings" out for folks to add what they want to their basic enchilada. I had bowls of jalapenos, black olives, tomatoes and cilantro, because in my family, all of those items are controversial. For enchiladas, I used corn tortillas with beef and some with chicken and green chilies, and I had flour with plain beef and flour with beef plus onions.
Sounds like a pain, but it's really not. I have a system. You just bake the chicken breasts in the oven with a little salt, pepper, cumin and chili powder. While they bake, you brown ground beef and in another pan, saute some diced onions.

For corn tortillas, you need to fry them quickly in a little vegetable oil. I don't think that step is necessary with flour.

Make up some chili gravy (or a lot).

4 tablespoons fat from ground beef (or melted butter)
3 heaping tablespoons flour
3 tablespoons chili powder
Make a "roux" over medium-high heat.
Gradually add chicken or beef broth (I prefer beef for this), up to 4 cups, whisking continuously, until you get your desired consistency.
a teaspoon of cumin, a dash of salt and a dash of garlic powder and whisk thoroughly, making sure there are no lumps.
Heat it up if you like with cayenne or hot sauce.

So, to make my perfect enchilada, you start with these basic things: a lightly fried corn tortilla, some chili gravy, some ground beef and sauteed onions, and good, freshly grated sharp cheddar cheese. (That bagged and shredded stuff is for the BIRDS. No, wait, don't even give it to the birds.)
In an assembly line fashion, do the following: spread a bit of chili gravy all over the bottom on a casserole dish. Take your fried tortilla (that has had a chance to drain a bit into a paper towel), and dip it on both sides into a little chili gravy mixed with water to a thin consistency, barely more than that of water. Do it quickly — don't make a soggy tortilla.
Put a couple of tablespoons of meat/onion mixture down the center, and a healthy pinch of cheese. Roll up tightly, and repeat. When you're finished, use chili gravy to liberally cover the top of everything, and sprinkle again with cheese.
Bake, covered with foil, at 350 F for about 25 minutes or until heated through.
Simple, basic and yet so delicious. Chips, salsa, a little salad, maybe some black beans. It doesn't get better than this.
When we moved into our neighborhood, we were so lucky to have a nest of people around us who were already friends or who easily became friends in the first five minutes. We treasure those relationships, as will our kids for the many years we remain in the "Stone Buffalo" neighborhood.
Recently some new neighbors arrived in the neighborhood, and while I didn't know them personally, I knew their kin and they were already well-acquainted with some other neighbors, so it seemed like a no-brainer to have them over as a little "welcome to the insanity" gesture.
But not knowing them personally, I wasn't sure what to cook. Are they vegetarians? Are their kids picky eaters? Are they afraid of spicy food or carbs? It was a risky prospect, especially because I count on them becoming the next set of neighborhood BFF's, so I wanted to get it right.
Enter: the kebab. This way, everyone gets what he or she wants, and really, I get out of cooking. Genius, I know. I marinated chicken and beef, and cut up some produce from the gardens in my life, and poof, a dinner was born.
I wanted something more special than just regular old beef and chicken, so I created some seasoning marinades to elevate the kebabs just a bit.

For the beef, I did a balsamic molasses marinade, and for the chicken I did a buttermilk marinade with just a little kick. I do think this made for a better bite of meat and something a little unexpected.
Balsamic Molasses Kebab Marinade
3 tablespoons olive oil
1/2 cup balsamic vinegar
2 tablespoons molasses
1 teaspoon lemon juice
3 cloves minced garlic
1 teaspoon salt
Dash of cracked black pepper

I used a flatiron steak and just cut it into cubes, and then left it in the marinade for about 30 minutes, which I mixed directly in a 9-by-9-inch Pyrex baking dish.
Buttermilk Chicken Marinade
1 1/2 cups buttermilk
2 tablespoons mustard (I used a sweet-hot mustard but Dijon would be nice as well)
2 tablespoons Sriracha
1 teaspoon salt
2 tablespoons honey

This, I mixed in a 9-by-13-inch casserole. I had five good-sized chicken breasts, which I had cut into large bite-sized hunks. Again, I left it in there for about 30 minutes while I chopped other vegetables and prepared the sides.
You can put whatever you like on a kebab. For this, I went fairly traditional, not knowing what kind of eaters I was feeding: bell peppers in three colors, red onion, garden tomatoes, mushrooms.

I just left everything on the kitchen counter so people could assemble their own kebabs the way they like. My husband won't touch a mushroom, and my kid will eat a sweet pepper and meat only. I, on the other hand, loaded mine up with everything in sight.
Hint: If you use wood or bamboo skewers, be sure to soak them for half an hour or so before you build your kebabs, or the skewers will burn up to nothing on the grill. Not that that has ever happened to me.
I served with "hobo" potatoes in foil packets on the grill, and our neighbors supplied beautiful salads and dessert. The kids swam, and we sat with full bellies and talked of times past and future. And I wasn't exhausted from cooking dinner.
My husband, on the other hand, had to man the grill in 94 degree heat, so this may not have been a plan he was as excited about.
This is summer. This is what it should taste like: Fresh, bright but a little earthy, too. Food that is meant to be eaten outside, in the sunshine, next to a body of water.

A beloved neighbor recently moved across town, far away from us, so we had a little goodbye dinner in the backyard for her, and she brought this delectable contribution. I ate my weight in it and then asked her for the recipe. It tastes better when you eat it among good friends, and better if you consume it outside, near water. But really, it will be perfection if you eat it huddled in a broom closet at work as well.
I've said before that I'm a bit new to the kale bandwagon, so I'm still learning things. Like, baby kale. Who knew! Even better. Less aggressive, nicer kale. You will pay a bit more for the kinder, gentler kale, but it is worth it for the occasional splurge. In the winter I am fond of frozen kale for casseroles and hot dishes, and in the summer, I'm all up on this baby kale. I'll make up for the cost of my summer kale fix with my winter frozen fare. It makes sense, doesn't it? SAY IT DOES.
Strawberry and Kale Salad
For the salad
6 cups fresh baby kale
1 pint strawberries, sliced
2 avocados, diced
4 ounces crumbled goat cheese or feta
1/4 cup sliced almonds (bonus points if you toast them in a little sugar)
1/4 cup red onion, thinly sliced

For the vinaigrette
1/3 cup olive oil
1/4 cup white balsamic vinegar
4 tablespoons honey
1/2 teaspoon salt, preferably kosher or sea salt
Healthy dose of cracked black pepper

Gently toss the salad ingredients together, careful not to smear the cheese around too much or bruise the berries.
Shake the vinaigrette ingredients up together in a mason jar with the lid screwed on tightly, and then pour enough over the entire salad to get it covered but not sopping. I like to let the salad sit in the dressing for a little while before I serve it, because it kind of marinates the berries and gets everything nice and married.
I'm not saying this salad is inexpensive to create, so save it for a special occasion. But special, it is. Almost as special as my neighbor who moved three miles away from us and now feels like a pen pal. Julie, come back. And bring that salad with you.
So, it turns out I'm not very organized at home.
I am so organized at work, but all of those skills get used up there and the home life gets the dregs at the bottom of the organizational barrel. At least, that is what I'm telling myself.
Recently, I paid a friend of mine to come do some cleaning for me because we were reaching critical mass and I couldn't find three hours in my schedule to scrub floors and toilets before a party. Her takeaway from my mess? "You have too much crap on your countertops." What the wha??? BUT THAT IS ALL MY STUFF. I NEED ALL THAT STUFF.
She suggested I clear an area on a bookshelf near the kitchen and put baskets on it for each person in the house instead of cluttering my kitchen counter with piles of mail, baskets of random things like pieces of thread (I MIGHT NEED THAT TO SEW ON A BUTTON! Oh wait, I've never sewn on a button), broken Dollar Store sunglasses (I CAN FIX THOSE!) and expired coupons.

With the new system, whenever mail comes, it goes in the appropriate person's basket. He or she is to put sunglasses, keys, wallet and random whatnot in his or her basket that lives on the bookshelf. DO NOT PUT YOUR STUFFY STUFF ON THE KITCHEN COUNTER.
But, I argued, the bookshelf is full! If I need to take a shelf for organizational baskets, where will I put all of the cookbooks that live on that shelf? And my friend rolled her eyes. When, she asked, was the last time you cracked open a cookbook?
She had a point. I haven't used a cookbook in over 10 years. BUT I STILL LOVE THEM. So I ask you, dear readers, what is the role of the cookbook in the digital age? Do you still use them? Do you have a box full of index cards with recipes copied neatly in your own script?
I decided to cut my cookbook stock down dramatically. I knew if I was going to part with some I'd have to have a set of rules, or I'd find a reason to keep each one. Reasons like, "But someone gave me this for my 32nd birthday! I don't remember who, but SOMEONE did!" Or, "Once I thought about making sausage crepes out of this cookbook. There might be more things in there that I will never make but that I like to think about!"
The rules were simple: 1) Have you made more than one successful thing out of this book? 2) Is it beautiful? 3) Does it teach techniques as much or more than just recipes?
A book had to meet at least one of the three criteria to make the cut. Below is a partial list of what I ended up with. I only let myself keep one small shelf, so the list isn't particularly long.
• "Better Homes and Gardens" (If you don't have this, you need it. Even if you are already a great cook, you need this.)
• "Barefoot Contessa" (beautiful)
• "Pioneer Woman" (annoying, but beautiful. Also, autographed. Wha?)
• Alton Brown's "I'm Just Here For The Food" (technique!)
• A Junior League cookbook from 1995 called "Women of Great Taste" (beautiful, and I have cooked many things out of it over the years. Cleverly organized as well.)
• A few church basement cookbooks (you'll never find a better chocolate sheet cake recipe than in a book made by a bunch of Lutheran grandmas)
• Two Williams-Sonoma books (beautiful and usually quite practical)
• Alice Waters' "In the Green Kitchen" (beautiful and laden with technical genius)
In a world of Pinterest, Google and Food Network shows, the cookbook has taken a back seat. I rarely cook from a recipe anymore, and when I do, my iPhone is usually my guide. But there is still something satisfying about cracking open a cookbook and flipping to the well-used page with the perfect pancake recipe and having to scrape a little dried up batter off in order to read it.
An organized kitchen is a thing of beauty. But so is a cherished cookbook. No iPhone or Pinterest board will ever remind me of my mother the way my Better Homes and Gardens binder does. In the world of Kindle, I have relinquished a lot of my paper books, but just as I've kept the classic novels on my shelves, I am also keeping the basics in my kitchen.

I have now, twice in my life, made over 200 cupcakes at one time. Apparently making 200 cupcakes is a service I offer.
I am not a great baker. I have never claimed to be a great baker. But somehow, I find myself in this place with increasing frequency. Next up: I'll be making 200 cake balls for a wedding in August.

Dear Lord, how is this happening to me?
Oh wait, I know. I am in love with my friends. I am in love with love. I love weddings and all the trappings. And it's the best wedding gift I can give: to relieve them of the headache and cost of wedding cake. So I make 200 cupcakes, frost them and put together a little "smash cake" so they can cut it and possibly smash it into one another's faces, while 200 friends look on.
But there is a secret to my success. And success, I have had. I have now pulled off the 200 cupcake trick twice without a hitch. Want to know the secret? Here it is: cake mix.
That's right, I do not make the cupcakes from scratch. Guess what else: I have it on good authority that this is OK. Even Alton Brown tells us that cake mixes are a gift from the Baby Jesus and not to mess with them. Scratch cakes are not only more difficult, if we are honest, they're usually just not as good. I am sure it's the fault of the maker — i.e. yours truly — but truth be told, I'm hard pressed to remember a time I had a scratch cake that I thought was as good as, let alone superior to, the work of my good friend Betty Crocker.
Now, this is not to say you can't doctor up a cake mix and make it your own. I am a big fan of that process.
Here's how I do white wedding cupcakes: I buy a white cake mix, usually Duncan Hines, and I do the following.
1 box white cake mix
1 cup all-purpose flour
1/3 cup granulated white sugar
2/3 teaspoon salt
1 cup water
2 tablespoons vegetable or canola oil
1 teaspoon vanilla extract
1 cup sour cream
4 large eggs

This will make about 3 dozen cupcakes. Fill the cups 3/4 full and bake them in a preheated oven at 350 F for about 12 minutes, or longer if necessary. (I think my oven cooks hot.)
So that is a really good start. But what makes them truly amazing is the frosting. Cream cheese buttercream frosting in particular is a crowd-pleaser. It's not as greasy and sweet as regular buttercream, but it holds up well to heat and transportation. Also, it's just delicious.
2 blocks cream cheese, room temp
2 sticks butter, room temp
1 1/2 bags powdered sugar
1 teaspoon vanilla or raspberry extract (if you are into that sort of thing)
Add a bit of milk if you think it's too stiff, but I rarely have to.
Blend, frost. I use a big cupcake "gun" to make the work fast and easy and get uniform swirls akin to those atop a soft-serve cone from your favorite drive-in.
Be not afraid, friends. When you are asked to make 200 cupcakes, step forward and say heartily, YES I CAN. You will be amazed at the feeling of accomplishment. Reward yourself by binge watching "Orange is the New Black" for four hours when you're done. Not saying that's what I did — I'm just sayin'.
Sometimes you just need dessert.
At my house, it's not often. No one is that into sweets. We'd all like an extra helping of mashed potatoes, thankyouverymuch, but it's not hard for us to pass on pie or pastry.
But, still, I have a 4-year-old. And sometimes the kid just needs a cookie. I, however, am not fond of baking a whole batch of cookies, because as much as I don't crave dessert, I am weak of spirit and if a gooey chocolate chip cookie is just lying there looking at me, I'ma prolly eat it. And nine of its friends.
So I came up with this nifty way to make cookies with and for my boy, and he thinks its the niftiest thing ever, and it's a SINGLE SERVING, so ain't nobody going off their diets over these things.
Also, it's fun because you do this in a mug. It reminds my son of hot chocolate, as he has a special Lawrence Library mug that he takes his hot chocolate in, with LOTS OF MARSHMALLOWS, MOMMY, so seeing that mug come out of the cabinet means lots of awesomeness is coming his way, in one way or another.
COOKIE CUPS
1 (generous - I usually go a little over here) tablespoon butter
1 tablespoon granulated sugar
1 tablespoon brown sugar
1 teaspoon vanilla extract
Healthy pinch of salt (I like kosher)
1 egg yolk
1/4 cup all-purpose flour
2 tablespoons chocolate chips

Melt the butter in the mug in the microwave. Stir in the sugars, vanilla and salt, and then fully mix in the yolk.
Stir in the flour and the chocolate chips, and microwave for 30 seconds — maybe a few more if it's still raw in the middle. I prefer mine undercooked.
It's fabulous with ice cream, served hot. And your 4-year-old can practically do this himself if you're comfortable with him cracking eggs, which I totally am.
It makes one large serving, but really it's perfect for two spoons and a special sharing moment.

Find more businesses on Marketplace
Arts & Entertainment · Bars · Theatres · Restaurants · Coffeehouses · Libraries · Antiques · Services