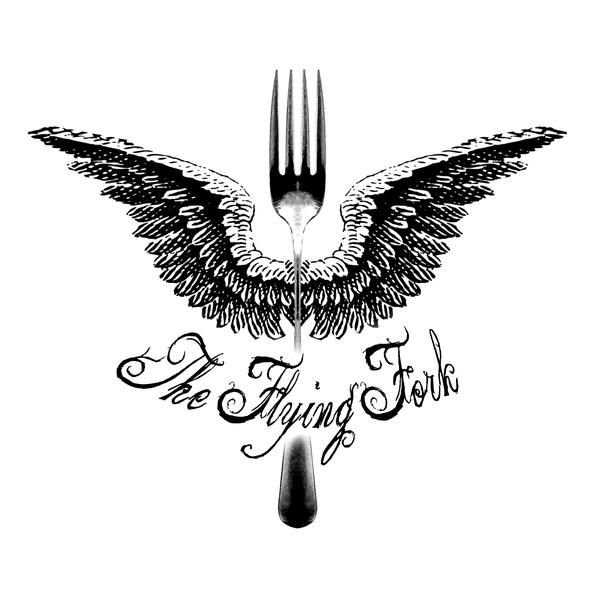 Posts tagged with
Flying Fork
March is a very special month in Lawrence, and I'm not just talking about basketball. The venerable Free State Brewing Co. also hosts its annual March Mustard Madness event wherein hundreds of different kinds of mustard are trucked in and trotted out to your table to sample in myriad ways. It is the most wonderful time of the year.
In honor of this month of madness, I bought myself an expensive jar of horseradish mustard, and have been doling it out at every opportunity. For me, all mustard is really good, but hot mustard is a thing of beauty.
My kids love mashed potatoes as much or more than they love me, so I make them often, since at this point I am happy if they eat anything at all, no matter if it is all carbs all the time.
In order to make the mashed potatoes more exciting and even a little more healthy I experimented with doing them in the slow-cooker, and found excellent results. I was able to forgo the usual butter/sour cream/mayo routine that usually makes my mashers so amazing and use some chicken stock and the horseradish mustard (and, OK, a little butter), and it resulted in creamy, flavor-packed potatoes. For the kids portions, I skipped the spicy mustard, but for me, it was all about that kick.
Spicy Mustard Mashed Potatoes Ingredients 6 good-sized Yukon Gold potatoes (it's important to use Yukons for this) 2 cups chicken broth Water to cover 4 garlic cloves Salt and pepper Bacon crumbles 3 green onions 1/2 cup horseradish mustard 4 tablespoons butter
Directions Dice the potatoes (no need to peel unless you just prefer it, but Yukon peels are very good and not tough like russets) and put them in the slow-cooker, and pour the chicken broth and water over. Drop in the garlic cloves and salt and pepper the liquid amply.
Cook 6 to 8 hours on high.
Then remove the potatoes and retain about a cup of the broth. If you have a stick blender this is a good application for it, but I just used my hand masher right in the slow cooker crock.
Put the potatoes in the crock, add the butter, mustard and more salt and pepper. A dash of garlic powder is good here too. Mash everything, adding cooking liquid back in as needed to get your desired consistency.
Mix in bacon bits and chopped green onions. You'll never want normal mashed potatoes again.
We all love Girl Scout cookies, right? So this is a wonderful time of year when sweet shining faces appear at our doors with boxes of goodness wrapped in community love.
I have some friends who work for the Girl Scouts, and they had the great idea to use some cookies in a recipe, rather than sitting down and eating the entire box in one sitting, which is my usual game plan. I decided their plan had merit, and went to work creating a dessert worthy of the cookies.
Historically, my favorite cookies were called Do Si Do's, but they're now called Peanut Butter Sandwich Cookies, which I guess is a lot more descriptive. Anyway, I had three boxes of these beauties and knew I'd start with them.
Graham cracker crusts are easy and virtually fool-proof, and Peanut Butter Sandwich Cookies will make a crumbly crust just like graham crackers, and so an idea was born. I considered my options and couldn't decide between pie and parfaits, so I made both. Same ingredients, different application.
Peanut Butter Sandwich Cookies are not the only peanut butter cookie the Girl Scouts produce. There is also the amazing Tagalong, now known as the Peanut Butter Patty. I happened to have a box of those as well, so I decided to work them into the mix because nothing goes better with peanut butter than chocolate.
Girl Scout Cookie Pie and Parfait
For the crust:
2 sleeves of Peanut Butter Sandwich cookies
4 tablespoons melted butter

Run the cookies through the food processor until they're well-pulverized into a sandy texture. Then add the butter and pulse a few times to combine until the mixture clumps together.
Preheat your oven to 350 F. I used individual tartlet pans but this recipe will make an 8-inch pie and then some. Press into the bottom of the pie pan(s) and bake for about 10 minutes until the crust gets more solid and starts to brown just a tiny bit.
For the filling
1 8-ounce package of cream cheese
1/2 cup peanut butter
2 cups confectioner's sugar
5 Peanut Butter Patties, broken into pieces
1 cup maple whipped cream (recipe below)

In a bowl, combine the cream cheese, peanut butter and confectioner's sugar, and mix on medium speed to combine thoroughly.
Fold in the whipped cream and cookie pieces. Set aside.
For the maple whipped cream
1/8 teaspoon maple flavoring (extract)
1 pint whipping cream

Whip on medium speed until soft peaks form.

For pies or tarts, let the crust cool and then load in the filling. Top with extra Peanut Butter Patties, a little of the graham cracker mixture, peanuts and a dollop of maple whipped cream.
For parfaits, there is no need to heat the oven. Just load some of the graham cracker mixture into the bottom of the glass, and layer in filling, cookies, peanuts and finish with a little of everything on top.
These certainly dress up the peanut butter cookies, though they really need no added glory; they are marvelous on their own. But since this is easy to make and requires little to no baking, it is fun to assemble with children and is a real hit with grown-ups and kids alike.
A roasted chicken is a thing of beauty. It is so simple to prepare and can provide several meals for a small family with minimal fuss. Also, there is the added bonus of a carcass for later stock-making.
I roast a chicken several times a month and usually serve it as-is the first night, and then use the meat in different incarnations as the week wears on. Tacos, casseroles and salads all come together quickly with leftover chicken and are much nicer than other quick weeknight meals that might use prepackaged ingredients.
This week, I used the last of my roasted chicken to make chicken salad. Chicken salad is wonderful because it is sort of a "kitchen sink" meal that can make use of all manner of odds and ends that need to be used up. I love to put curry on chicken salad and really rev up the flavor. Other key components of a good chicken salad, for me, are "the crunch" and "the sweet."
Sometimes the crunch comes from celery or other vegetables, and usually the sweet comes from apples or dried cranberries, but for this week's dish I changed it up and used water chestnuts and almonds alongside sweet purple grapes for a really interesting and easy meal.
Usually I serve chicken salad over a bed of lettuce to keep the carb count low, but this time I was lucky to have been given some lovely microgreens from Shane Barnard, a local organic grower.
The greens I used for this were a combination of peas, radishes, sunflowers and cress. They bring an extra-fresh flavor and good texture to an otherwise creamy dish, and provide a super-pack of vitamins over their full-grown parents.
Curried Chicken Salad Over Microgreens
Ingredients
3 cups diced chicken
2 teaspoons yellow curry
1/4 cup sliced water chestnuts
1/2 cup grapes, halved
1/4 cup slivered almonds
1/2 cup olive oil mayonnaise
1/3 cup sour cream
Dash of garlic powder
Salt and pepper to taste
Directions
Just stir all of the ingredients together. Chill overnight if you have the time; it will marry the flavors and result in a much tastier dish.
Serve over a blend of microgreens for extra health benefits.
Surprisingly, cooking a roast can be very intimidating. One would think that as the standard Sunday dinner fare, it would be a simple "anyone can do it" sort of thing, but cooking a roast requires some basic information and a little bit of know-how. They're rather easy to ruin.
There are many different kinds of roasts, depending on the cut. The kind of roast will determine the cooking method, whether it be low-and-slow roasting, braising, searing and cooking quickly, or even grilling. Yes, you can grill a roast to great results.
A nicer cut of roast will do well to be seared in a very hot pan and then transferred to the oven to roast at a low temperature for a longer period of time. I do not advocate cooking a nice roast to well-done under any circumstances, but to each his or her own on that, I guess.
A cheaper roast is usually best done low and slow, preferably in liquid, which is what we call braising. It can be done on the stovetop, in the oven, or in a slow cooker. I love a slow cooker for its efficiency and convenience, so that is what I usually choose when I have a lower-quality cut of beef to turn into a beautiful meal.
Always cut beef against the grain, and for the less-expensive cuts, thinner is better. This means, to me, that a slow-cooked roast is perfection for a nice, hot sandwich, and who doesn't love a good roast beef sandwich?
Italian Beef Hoagies
3 lb roast — chuck, Pike's Peak, etc.
1 box beef or chicken broth — either is OK
2 tablespoons olive oil
2 tablespoons plus 2 teaspoons kosher salt
Cracked black pepper
2 teaspoons dried basil
5 cloves garlic, whole
1/2 teaspoon fennel seeds
1/8 cup balsamic vinegar
6 large strips of jarred roasted red peppers
1 cup shredded mozzarella cheese
Fresh basil
Mayonnaise
Butter (for toasting the bun)
6 hoagie rolls

Coat the roast on both sides with kosher salt and pepper. Heat the olive oil over high heat in a skillet and sear all sides until well-browned.
Into the slow cooker, pour the box of broth, and place the roast in. Add the basil, garlic, fennel and the extra salt and some extra pepper
Cook on low for 8 hours, or high for 4 hours.
Butter the buns and toast over medium heat in a skillet until lightly browned. This textural element is important.
Assemble your sandwiches. Slice the beef thinly against the grain (an electric knife is excellent for this). Pile it onto the roll generously, and top with mozzarella, a slice of roasted red pepper, a few fresh basil leaves, and a light smear of mayo on the top bun.
If you like, serve a bit of the cooking liquid on the side, for dipping.
Paella is a Spanish dish that traditionally consists of rice, rabbit, chicken and vegetables. In recent, years, though, a more "Americanized" version has emerged, and paella has become a sort of "catch-all" dish for proteins and vegetables of many sorts.
Traditional paella is cooked over an open fire of pine needles, but in their absence, a large skillet or a paella pan on the stovetop will suffice.
The key is to get a crisp bottom and to infuse the flavors slowly.
This paella lacks shellfish, which is a common "modern" ingredient, but makes up for it in the rich and smoky flavors of chorizo, prosciutto and roasted peppers. It's a beautifully colorful dish that is inexpensive to make (save for saffron threads, which are expensive but only necessary in very small amounts).
Party Paella for the Shellfish Intolerant
6 boneless chicken thighs, cut in half
8 oz pork chorizo
1/2 cup sliced prosciutto
3 cups rice (Arborio or short grain)
3 cups chicken or vegetable broth
1 cup peas
3 roasted bell peppers, sliced
4 large garlic cloves
2 tablespoons olive oil
1 teaspoon saffron threads
1 can diced tomatoes
Salt and pepper

In a large saucepan, heat the chicken broth and saffron threads, but do not boil. Keep at a simmer over low heat.
In a large skillet, heat 2 tablespoons of olive oil, and brown the chicken on both sides for about 2 minutes. Remove and set aside. In the same skillet, add the chorizo and heat through. Remove and set aside. In the left-behind oil, toss in the prosciutto and saute for about a minute. Remove and set aside.
Next, add garlic, tomatoes, roasted peppers and raise the heat. Add in the rice and stir to coat, about 2 minutes. Next, add the chicken broth/saffron mixture, stir to combine well, and add in the frozen peas. Put a lid on the skillet, reduce heat and simmer. Stir often.
As the rice cooks, allow a bit of a crust to form toward the end of the cooking process.
Serve with Spanish olives, good bread, and a green salad. It's a simple, hearty meal big enough for a crowd.
Serves 8.
My friends and I all agree that it's important to have a "Marry Me" meal in our cooking repertoires. For Kiley, it's a chicken-fried steak/mashed potato/Brookville corn situation. For me, at least as far as I know, it was manicotti that brought my husband to the alter all those years ago. For Amber, it's Thai chicken soup.
Amber is so certain of the husband-catching qualities of this soup, I had to go ahead and try to make some for myself. Not because I'm in the business of catching husbands, but because if it is good enough for the eligible bachelors of Lawrence, it must be good enough for me.
I'm not sure if this is just like Amber's recipe, but it includes a lot of things I love. Also, it's a slow-cooker recipe, which Amber and I both love. And it's full of spicy, lime-y, cilantro-y goodness, which are all things that are directly in my wheelhouse.
It requires a bit of chopping, but beyond that it's a fantastic one-pot meal good enough for company and this makes it an extremely attractive main dish.
Easy Thai Chicken Soup
2 tablespoons panang curry (or whatever you like)
2 cans coconut milk (I use light)
2 cups chicken broth
2 tablespoons honey
2 tablespoons peanut butter
4 large chicken breasts, cut into bite-sized pieces (or if you prefer dark meat, do 6 or 7 thighs)
1 red bell pepper, julienned
1 onion, sliced
1 tablespoon fresh ginger, minced
1/2 cup shredded carrots (you can buy them pre-shredded in the bag; I recommend)
1/2 cup soy sauce
1 tablespoon chili garlic paste
1 cup frozen peas
1 fresh lime
Cilantro for garnish
Cooked white rice (I like jasmine for this)
Spicy stuff as needed — I like to jazz mine up with Sriracha

Mix the wet ingredients and spices together in the slow cooker bowl. Add the chicken and vegetables and cook on high for 4 hours or on low for 6 to 7.
Serve over rice and garnish with lime, cilantro, and additional hot stuff.
Last summer, when my tomato plants were rife with fruit, I followed a friend's advice and blanched and peeled about a bushel to freeze. Canning, it turns out, is a bit fussy for me. I can toss some stuff in a freezer bag like nobody's business though. And then I promptly forgot about the beauties in the back of the refrigerator in the garage.
But as the cold snap came upon us, my desire for soup grew, and I reached into the cabinet for a can of Campbell's Tomato Soup. (It's not bad in a pinch, OK?) But suddenly the bags of frozen beauties downstairs cried out to me, "BUT WHAT ABOUT US!?" Oh yes, my friends, a perfect frozen tomato application, at the perfect time of year.
I always think of tomato soup as Christmas-y food. Maybe it's just a color scheme thing, what with the rosy color and the bits of green basil. But it's a great thing for a crowd because it's easy to make a lot, and who doesn't love a grilled cheese sandwich?
It's nice to have on hand for the day after the big event, or for when everyone has grown tired of leftover ham and turkey. It can be made ahead and frozen to great results, and frozen tomatoes from the garden make it even a little more special.
My tomato soup is so very simple, which is another reason I am so fond of it. It's no fuss and always a hit.
Megan's Simple Tomato Soup
1 large can (46 oz) V8 juice
10 whole tomatoes, peeled and cored (about enough to fill a 1-gallon freezer bag, whole)
2 cups half and half
3 cloves garlic
2 tablespoons olive oil
1 tablespoon vegetable base (I like Better Than Bullion brand)
1/4 cup white onion, chopped
1/2 teaspoon cayenne pepper (more or less to taste)
Juice of 1/2 lemon
1/4 teaspoon nutmeg
6 or 7 large basil leaves
Salt and pepper to taste

Begin by sauteeing the chopped onion and the minced garlic in the olive oil. When they are softened but not brown, add the tomato/vegetable juice and the tomatoes (frozen is fine — no need to defrost if they are just out of the freezer).
Let that simmer until the tomatoes are warm and beginning to break down in the tomato juice.
Add the vegetable base, lemon juice, salt, pepper and cayenne, and simmer for 20 minutes. Finally, add half of the basil, chopped, and the half and half. With an immersion blender, puree until smooth.
Serve with another sprinkling of basil on top, and next to a perfectly browned, oppey-gooey grilled cheese sandwich. Prepare to be loved.
One thing I do love about Thanksgiving is the bread. There is always a steaming pile of amazing dinner rolls, a crusty loaf, some baguette — whatever, I love it. I think I have come to love bread even more since I have made a long-term attempt to curb my carbs.
But on Thanksgiving, I splurge, I eat bread with butter and cranberry sauce and I don't even pretend to care.
In the world of bread, there is nothing I don't love. But in an effort to keep it fresh and exciting, this year, I bring you gougeres.
These cheesy little treats can be made large enough for dinner or small like a little appetizer, and either way, your family and guests will be knocked over.
They seem fancy and even have a fancy name, but you can make them quite simply with ingredients you always have on hand. Dress them up or down with fancier cheeses or plain old cheddar — no matter, they're still great.
Cheesy Thanksgiving Gougeres
1/4 cup white wine
1/4 cup water
1/4 cup butter
1/2 teaspoon white pepper
Pinch of salt
2/3 cup all-purpose flour
3 large eggs, room temperature
1/2 cup cheddar (or bleu, or Grueyere, or whatever you have)

Preheat your oven to 375 F.
Mix the first five ingredients in a saucepan and bring to a low boil. Gradually add in the flour until it forms a ball. If you have ever made cream puffs, this looks much the same.
Whisk your eggs in a separate bowl. Reserve a little for use later (maybe 2 tablespoons), and then gradually add the eggs to the flour mixture until it is all incorporated.
Add in your cheese. The dough will be wet and sticky — this is a good thing.
Drop them in heaping tablespoonfuls onto a lined baking sheet. This is a good application for a silpat if you have one. Brush tops with remaining egg.
Bake for 25 minutes or until they begin to brown.
These are wonderful also because you can do them ahead of time and freeze, though piping hot and fresh from the oven is always desirable.
I realize I'm in the minority, but I do not get excited about Thanksgiving food. I can live forever without another piece of pumpkin pie. I detest Cool Whip. All the food seems sort of mushy and brown and, well, boring.
To Thanksgiving traditionalists (I'M TALKING TO YOU, MR. MEAT AND POTATOES), I say "Watch me!" and I do what I want. Why does it all have taste of sage or cloves? Why does spice not enter the flavor picture of Turkey Day? VIVA LA FLAVOR!
No one in my family really likes sweet potatoes, and I think it's because of the years of training with globs of marshmallows or layers of sticky sweet sugar on top of unrecognizable whipped potatoes.
Also, we're not that into sweet stuff. So I asked myself what in the world is wrong with a sweet potato fry. And I answered with a resounding "NOTHING."
There is nuthin' wrong with that. And why, I asked myself, is it taboo to serve a sweet potato fry on Thanksgiving?
So guess what? This year, sweet potato fries — crunchy, zesty, delicious fries — are being served at my Thanksgiving table. With spicy mayo dipping sauce. Not a sage leaf in sight. Not a marshmallow to be had. And they're relatively healthy, to boot.
Thanksgiving Sweet Potato Fries
3 large sweet potatoes
1 heaping tablespoon coconut oil, melted
Garlic powder
Kosher salt

Dipping Sauce
4 cloves roasted garlic (roast them with the fries)
1 cup mayo
2 teaspoons chipotle spice
2 teaspoons Sriracha
Pinch of salt

Preheat oven to 400 F

Slice the potatoes into fairly thin fries. I have a mandolin, and if I were doing more than 2 or 3 taters I'd break it out. But for this I just used a sharp knife. Leave the skins on.
Rinse them well in a colander for 4 or 5 minutes — you want them not-too-starchy.
Dry them well and arrange on a cookie sheet or two. Do not overcrowd.
Melt the coconut oil and pour it over, stirring around to coat fully. Other oils will work here, but I really do recommend the coconut as it really brings the right flavor to this party.
Sprinkle liberally with garlic powder and salt.
Pop in the oven for about 20 to 25 minutes, until they're brown but not burned. Watch closely. They can turn from perfect to black in a short time because of the sugar content.
Meanwhile, mix your dipping sauce. You can make a honey mustard or use mayo with lime juice if you have people who fear spice, but around here, it's the spicier, the better. And at Thanksgiving I REALLY miss the heat.
I know it seems weird to mix both chipotle AND Sriracha, but trust me — they each do something special for the sauce and it's just right to balance the sweetness of the sweet potato fries.
Dip, and be delighted. And shake your finger at tradition. Your guests will love you for it.
There is nothing like cracking open a beer at 7:15 in the morning. On a Wednesday. And while I may or may not have done just that with the express purpose of consuming said beer in my younger and more exciting days, I still get pretty excited about it even if I'm just going to pour it into a slow cooker over a bunch of meat and veggies. Because BEER.
For this I used a triple IPA (India Pale Ale) but I've used Guinness or other IPAs to good results in the past. Do not, I repeat, do NOT use what we lovingly refer to in our house as "yellow beer." We love yellow beer, but it's not right for this application.
So there you have it, the secret to my amazing vegetable beef soup. A good ale or a bottle of Guinness brings flavor to the party like nothing else. And even if you think you're not a beer drinker, just trust me on this. You will like it. It's subtle, with all the other flavors in your pot, but it's a fine nuance above just beef broth or water or bouillon.
Other than the ale, my soup is pretty standard, but it's exactly how I like it, after many years of experimenting.
My kids like it (the alcohol cooks off, don't worry) and it makes a huge amount, which is great because sometimes I love not cooking.
Veggie-Ale Beef Soup
2 to 2 1/2 pounds stew meat
3 large carrots
3 stalks celery
1/2 large onion
1 bottle of beer - preferably Guinness or IPA (lots of flavor)
1 box beef broth
1 can diced tomatoes
4 medium-sized potatoes, peeled and diced
2 bay leaves
1/2 teaspoon garlic powder
1 teaspoon salt
1 teaspoon dried basil
1/2 teaspoon pepper (I like white pepper for this — it's finely ground)
1 tablespoon sugar
1 tablespoon Worcestershire sauce
Heat a large skillet (I used cast iron) over high heat and add the stew meat in to brown thoroughly on all sides.
Meanwhile, peel and dice your potatoes (I like to have a little skin left on). Toss all that into your slow cooker, give the celery and carrots a rough chop, and add in a can of diced tomatoes. Cut the onion into large hunks and add it to the pot. Then pour the beer and beef broth over everything. Add in the spices and sugar, and put it on high to cook for at least 6 hours.

You can add whatever other veggies you like. I have thrown in a bag of peas, frozen green beans, even corn and kidney beans in the past. Whatever you have will work, but usually I prefer the uniformity of size and simplicity of the basic ingredients I have here.
I serve it with some crusty bread and nice cheddar cheese. And I am happy. Mostly because I have very few dishes to do, and dinner is ready when I walk in the door after work.