LJWorld.com weblogs The Flying Fork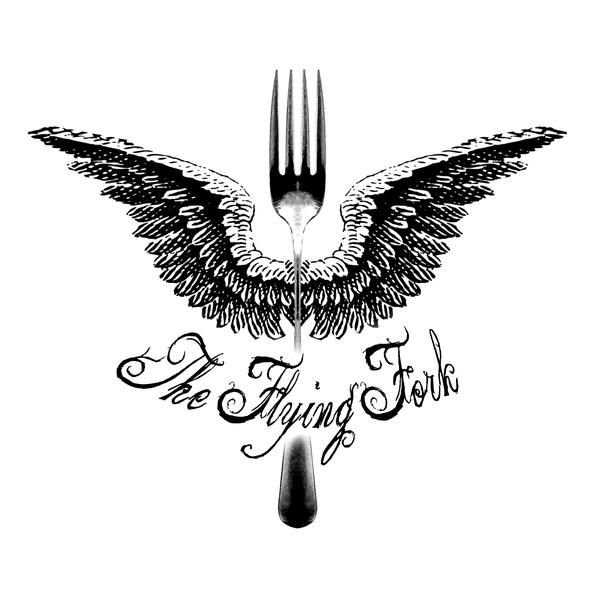 Pizza Rustica
I love homemade pizza night. It's great for when I'm short on time and long on leftovers.
Really, friends, you can put almost anything on a pizza. If I'm really short on groceries, I do veggie pizza or breakfast pizza. Eggs are cheap, and soon the garden will be full of herbs. Lovely.
I usually have some pepperoni laying around. It's a good thing to buy because it keeps for a long time and can be made into a versatile snack or dinner. I've been buying the turkey kind lately, much to the chagrin of my family, but this recipe is not about that.
This recipe is not something I do when I'm dieting. This is all about the best ingredients and the fullness of flavor that can come from a no-restraint sort of pizza-making extravaganza. You can, of course, always dial it back, but like I said, that's not what this one is about.
The trick is to keep pizza dough frozen in your freezer. I make double batches of it and freeze enough for eight good-sized pies every time I do it. This is great because a) it's makes for a quick dinner and b) I think the dough is actually better when it's been "aged" a bit.
Mr. Meat and Potatoes does not want a veggie interrupting his pizza, but I do. That is why I love pizza night. Everyone gets exactly what they want. I make everyone individual pies, and I make them big enough that there will be leftovers, and everyone is happy.
Good pizza crust is, of course the key to the whole show. We like ours cracker thin and crispy. For that you need three basic components: 1) Aged dough. You don't want extra moisture in there — moisture creates steam and steam creates poof.
2) A very hot oven, the hotter the better.
3) Par-baked dough, finished directly on the rack.
The great thing about pizza dough is it takes few ingredients and is very forgiving.
Megan's Basic Pizza Dough (I always double this)
4 1/2 teaspoons active dry yeast
1 1/2 cups warm water
3 tablespoons sugar or honey
1/4 cup olive oil
2 teaspoons kosher salt
4 cups all-purpose flour, plus extra for working the dough

First, pour the water into your mixing bowl and toss in the yeast. Let that "proof" for a few minutes to be sure the yeast is working. It will get sort of bubbly. Once that happens, affix the dough hook to your mixer and add in the rest of the ingredients except the flour. Mix it up a bit and start adding flour about 1/2 cup at a time so as not to explode your kitchen in a mess. I do double this but I do it in two batches because dealing with 8 cups of flour at once is just not appealing to me.
One a low speed, mix the dough until it forms a ball and is well-incorporated. Then remove it from the mixing bowl and give it a few turns by hand to make sure it's all nice and even.

Wipe out the mixing bowl and put a bit of olive oil in it and then put the dough back in. Cover with a tea towel and let it rise in a warm place for at least an hour.

That's it! Punch it down and divide it into four balls when it's doubled in size. I highly recommend that you stick it in the refrigerator for an hour or two before you roll it out, but that's not always possible is it?
Roll it as thin as you can. Then flop it on a cookie sheet and score it all over with a fork.
Preheat your oven to 450 or as high as your oven will go.
Par-bake the crusts for about 4 minutes and then remove them to add toppings. You can use whatever toppings you like, of course.
Megan's Favorite Pizza Sauce
1 can tomato sauce
1 can petite diced tomatoes
1/8 teaspoon garlic powder
1/8 teaspoon onion powder
Several shakes of dried rosemary and basil
Pinch of salt
Dash of cayenne pepper
1 tablespoon sugar

Just simmer and stir until it's a bit bubbly and the flavors have combined.

Pizza Toppings

Megan's Pie:
Good (deli) pepperoni
Shredded mozzarella (you need to shred it yourself, the pre-shredded stuff is absolutely sub-par)
Feta
Red onion
Roasted garlic
Sweet bell peppers

Mr. Meat and Potatoes' Pie:
Good mozzarella
Pepperoni

Johnny's Pie:
Good mozzarella

Baby Lily's Pie:
Whatever we give her. She loves it all.

Once you have topped your pies, pop them in the oven for about 8 more minutes. In the last minute or three, pull the cookie sheet out from under the pie (best if you have the flat kind with no lip) and let it cook right on the rack. That is where the good crisp REALLY comes from. It's worth the extra effort.
Dust the tops with more basil — either fresh or dried, for that beautiful look and a pop of extra flavor.
This is fun for the family and great for company and it makes my heart happy to see those glorious pies all laid out on my kitchen bar. I think you'll agree that the final product looks pretty tempting.