LJWorld.com weblogs The Flying Fork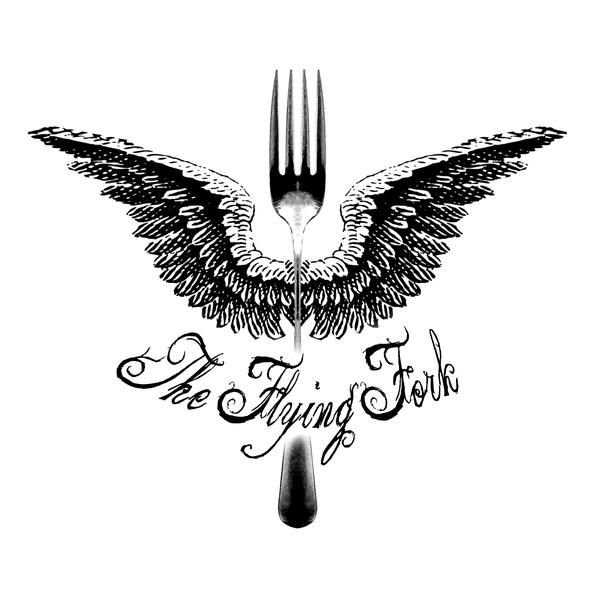 The magical pesto panini
I've renewed my vow to cook our family healthful and thoughtful meals at least three nights a week.
I know, that doesn't seem like much, but we have to start somewhere. And it doesn't mean I necessarily throw carnival food at them the rest of the week, but they might have to subsist on leftovers or the occasional boring salad or cold sandwich.

I count on somehow not being home for dinner at least one night a week, so three nights a week seems like a reasonable and realistic goal.
When I say "healthful and thoughtful" I mean several things. First, I mean healthful as in "I didn't fry it and it's not completely made of cheese and ground beef."

Second, I mean thoughtful, as in "I didn't make this twice last week," and "I've tried to be a little inventive regarding shoving some extra vegetables, vitamins, and/or fiber into this thing in ways that won't offend Mr. Meat and Potatoes and his almost-4-year-old counterpart.
One of the things I like to do to improve flavors and add in some healthy goodness is make pesto. In the summer, I can make a load of it, freeze it, and yank it out to increase the "healthful and thoughtful" value of an other wise ho-hum meal.
Little-known fact about pesto: It doesn't have to be basil and pine nuts. Traditional pesto genovese is, in fact, comprised mainly of that particular herb/nut combo, but it certainly doesn't have to be that way. It is perfectly acceptable to create a pesto out of another green, like parsley, or spinach, and you can use other nuts, too.
If you, like me, completely failed to plant a garden this year (oops!) and therefore don't have a basil plant in your yard, and you don't like to spend $5 at the grocery store on four leaves of wilted basil, you might want to consider some pesto alternatives. Likewise, sometimes I don't feel like spending $7 on a little bag of pine nuts, so I often opt for another, slightly less spendy alternative.
I can buy a nice spinach and arugula salad mix at the store. I love this because it's flavorful, healthy and versatile. A rather elegant salad one night, and the next night the rest of the bin goes into the food processor for pesto. No waste or leftover greens to get sad in the bottom of your refrigerator!
Spinach and Arugula Pesto
6 cups spinach and arugula mix
2 cloves garlic
1/2 cup Parmesan cheese
Juice from 1/2 a lemon
1/2 cup walnut pieces (better if you toast them a little — it rids the nuts of some bitter taste)
Olive oil (usually takes about 1/4 cup but you can drizzle it in until the consistency is right)
Dash salt and pepper
Can use a little water to thin the pesto as well, if you don't want to overload it with oil

I love a good sandwich, but in order to meet the standards of one "hot, brown, and plenty of it" sort of husband, I usually have to make it a hot sandwich. Otherwise, it's seen as a replica of the boring cold sandwich he typically eats for lunch and is therefore rather disappointing in the "Yay! It's dinnertime!" department.
And what is better than a panini as far as hot sandwiches go? I know, right? They're so good.
This is a quick and dirty thing to make once you have your pesto made and frozen. You just have to thaw out a few cubes of green goodness and decide what else you want on your panini.

I pretty much always have some chicken breasts or tenders in the freezer and because I regularly fail to remember to pull meat out of the freezer in the morning, I often rely on chicken tenders because they thaw quickly and are a fairly versatile dinner protein.
Chicken Pesto Panini for four
4 ciabatta buns or one large ciabatta round divided into fourths
8-10 chicken tenders, cut in half
4 slices cheese, provolone is nice but Swiss is good too
Roasted red pepper strips
8 tablespoons pesto (see above recipe)
Extra spinach and arugula as desired
Olive oil, for grilling

First, cook your tenders. I just salt and pepper them and pop them on a cookie sheet prepared with baking spray for about 15 minutes at 350 degrees.
Next, assemble your sandwiches. Bun, chicken pieces to cover (usually about 3 halves will do), red peppers, slice of cheese, and a liberal smear of pesto on the top bun You can add a little more fresh spinach/arugula to the sandwich here if you so desire.

Heat a medium-sized cast iron skillet over high heat until it's good and hot. Have a brick or other heavy object (rock, anvil, whatever) at the ready.
Heat a second large skillet with a dab of olive oil. Brush a little more oil on the top of the top bun. Place one sandwich in the large skillet, then top it with the cast iron (hot bottom side pressing down) and plop the brick in there for extra weight. Leave it there for about a minute, or until everything is beginning to toast.

Reheat your skillet and repeat for the other three sandwiches.
Or go buy a panini press. I haven't gotten to that part of life yet. I'm still in the "Hey, there's nothing wrong with this brick!" phase.
Remaining pesto can be stored in an ice cube tray covered with cling wrap in the freezer and pulled out to be used in whatever small or large portions you desire.
These are fun sandwiches and filling enough to count as a weeknight dinner. And they are quick and also fulfill my "healthful and thoughtful" criteria. They're flexible regarding ingredients — use other kinds of meat or cheese, and experiment with your pesto.