LJWorld.com weblogs The Flying Fork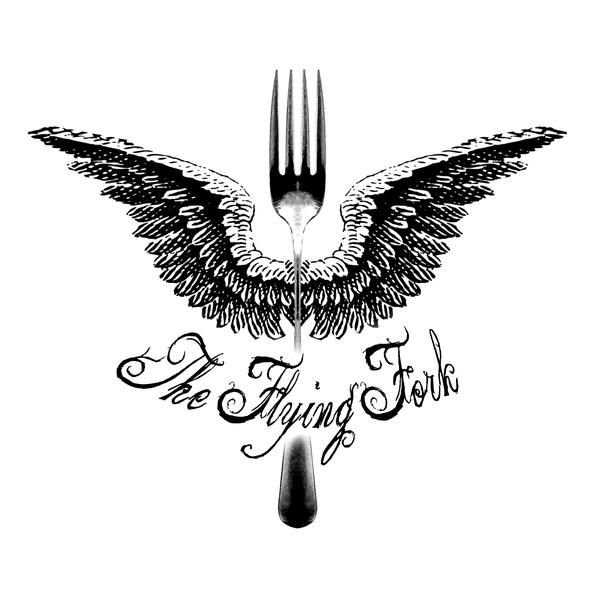 Birthdays are for cake!
How do I explain Kiley?
Kiley is a former employee of Ballard Community Services, where I work. She is a social worker, a friend, our baby sitter, and now our roommate. She loves my children like her own and adds fun and friendship to our home. It might seem weird to some to get a roommate when you're 40, married and have children, but for us it was a no-brainer.
I called Mr. Meat and Potatoes one night before he got home from work, after Kiley had expressed to me that she'd maybe be looking for a new place. To feel out the waters, I just said, "So, poor Kiley needs somewhere to live."

"Yeah," he said, "that's a bummer."

"I know," says I. And then, "Heh. Ha. I mean, let's just put her in our playroom. Ha." Thinking he'd just laugh and say, "Oh yeah, right, whatever, Crazy Woman. You're funny," I just started to move on with the conversation. But instead, without hesitation, he was all "Sure. Whenever. Whatever. Sounds great."
And the needle scratched across the record just like in the movies.
I texted Kiley immediately, "YOU'RE IN!" We negotiated a few terms. I cleaned out the playroom closet, and boom, there she was. My friend Brenda laughs at me all the time and shakes her head. "Only you, Stuke. Only you could get a live-in nanny who pays YOU rent."
It's not exactly like that, though. Kiley has a full-time career and a social life and is in no way our nanny. She does occasionally hold the baby while I make dinner, and she helps out around the house like any member of the family would and should. Other than that, she's just fun to have around.
It's a symbiotic relationship. Unconventional, maybe. But we all love it. I was thinking today that having Kiley around is like the best of all worlds. She brings the fun and freshness of the mid-20s back to our home. It's like the good old days when my roommates and I cooked up all manner of plans and had all sorts of fun, but I get to have my life and husband and kids too. I am a wicked lucky woman.
So all of this is to say, our Kiley had a birthday this past weekend. And what does one do for the roommate-bestie-nanny-coworker who lives in your basement? Well, one earmarks a bottle of champagne, and one bakes a cake.

Early in the week I sent Kiley a text message: "What kind of cake do you like? And don't get crazy." This is our relationship. She'll get the idea. I want to make you a cake, I want you to like it, I don't have time to slave over this thing for four hours.
She responded that vanilla cake with vanilla buttercream frosting was truly honestly her favorite, and I about cried in the grocery aisle, for she is so easy to please.
I knew exactly what I'd do to make a plain Jane vanilla cake into a work of art. I wanted something a little extra special for her. She deserves it, and much more.
I knew I wanted three layers. A two-layer cake, to me, just looks sort of sad and puny. Plus, I knew she'd have a bunch of friends over to swim in the afternoon and I wanted there to be plenty of cake for hungry twentysomething boys to eat. And yes, to me, twentysomething males are still "boys."
This recipe makes enough batter for three nice layers. It's firm enough to hold together through the assembly process and to stand up to the LOAD of frosting I was about to pile on this thing.
Really Good but Simple 3-Layer Vanilla Cake
2 1/3 sticks butter
3 cups flour
3/4 teaspoon baking powder
3/4 teaspoon baking soda
1 1/2 teaspoon salt
2 cups sugar
3 large eggs
3 large egg yolks
3 teaspoons vanilla extract

Preheat oven to 350 degrees.
Butter and flour three 8-inch cake pans.
In a medium bowl, flour, baking powder, baking soda and salt.
In a large bowl, using an electric mixer, combine the butter and sugar and beat them until they're starting to look airy. Then slowly beat in the eggs and yolks, one at a time. Beat in vanilla.
Then alternately beat in the dry mixture and the milk. Don't overmix.
Divide the batter evenly between the three pans.
Bake until cakes pull away from sides of pans, about 30 minutes. Let them cool completely.
While they cool, make your frosting. This recipe looks astounding and ridiculous. This, I realize. But you need a lot of frosting to do the beautiful effect I wanted, so just deal with it. You don't have to eat the whole cake, you know.
Framboise Buttercream Frosting
3 1/2 sticks butter, room temp
1/3 cup milk, approx
6 cups powdered sugar
1 teaspoon vanilla extract
1/2 teaspoon raspberry extract (framboise)

Combine the butter and four cups of powdered sugar in a large mixing bowl and begin to combine with an electric mixer on low speed. Then add the fifth cup of powdered sugar and the extracts. Add milk by the tablespoon, and alternate adding milk and powdered sugar until you get the desired consistency. You want a fairly stiff frosting for this application.
Once your cakes are cool, turn one out of the pan, and slice off the "hump" on the top with a sharp bread knife so it's very flat on both sides. Frost the top (for this I do recommend investing in an offset frosting spatula). I have a glass of warm water on hand when I frost with stiff frosting. Just dip the offset spatula into the water before you start spreading frosting. You don't need much between the layers because you are going to put a LOT on the outside of the cake.
Repeat with the second layer. Again, slice of any roundness on the top to get your layers to lay flush together. Best to put the sliced side down so you have that really nice flat bottom of the cake to frost instead of the crumbly top side.
The last layer does not need to be sliced flat. Once you have it on top, frost it and then frost the sides of the cake with a thin layer of frosting. This is just a base for what's to come.
To make the gorgeous rosettes, I use a cupcake decorating gun. This thing is my best friend. Use a large star tip — 1 inch is what I have, I think. Just start in the middle of where you want the rosette to grow from and deliver a little dollop of frosting. Without lifting the gun (or pastry bag, if that's your favorite method), then circle around the dollop with a swirl.
That's it! It's easy. I frosted the entire cake in about 10 minutes. This is very forgiving. If your swirls aren't all the same size, it's OK. You want them to bump right up against each other so every centimeter of the cake is covered in rosettes, both top and sides. If there is a little hole here and there, just fill in with a little star of frosting. No one will notice, I promise.

I find that even though the cake is three layers, it really only takes two rows of rosettes around the sides if you make them big enough.
The effect is gorgeous and no one will believe you did it yourself. It's a fancy-looking frosted effect that really is easy to do. I mean, I'd have this for a wedding cake!
Kiley deserved a very special cake for her birthday and I was so happy that I could make it look like I'd slaved all day when I really whipped this sucker out between rounds of lying out on a Saturday afternoon.