LJWorld.com weblogs The Flying Fork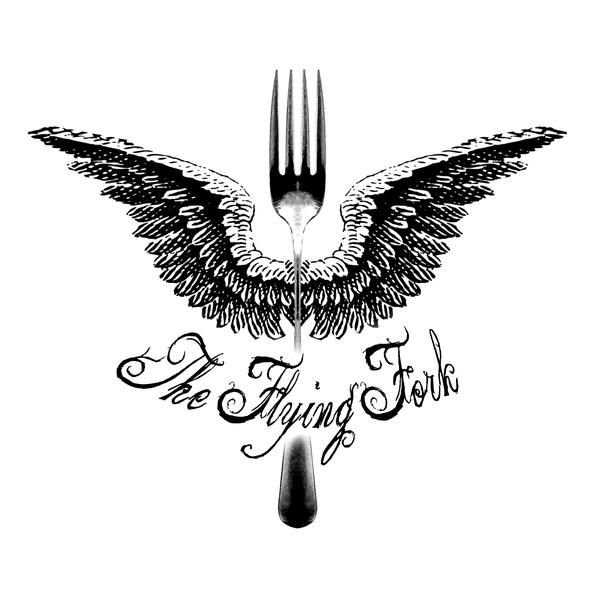 Roast beef sammiches
Once upon a time, for about a year, I was a vegetarian. One of the things I missed the most was a rare roast beef sandwich. You see, I wasn't a vegetarian because I didn't like meat. No, I really liked meat. I was doing a philosophical move and dang if I just don't have the fortitude to maintain my moral superiority.
Back to the roast beast sandwiches' loving arms I ran. Maybe I'll try again someday. Probably not. I'm weak, and the beef, it is so tasty.
I did not, however, miss the price I had to pay at the deli counter for that delicious shaved roast beef. Upward, sometimes, of $9 a pound.
Recently, I had a birthday. Something of a milestone birthday, truth be told. I wanted to throw a good party, full of my favorite things, with all of my favorite people to commemorate this ahem BIG birthday. I wanted the roast beef. The good stuff. If I could have afforded to serve prime rib to 60 of my closest friends, I would have. But last time I checked I still worked for a small nonprofit, and prime rib is not in the budget. But eye of round on sale at Checkers? That's doable. $2.68 a pound, friends! Just cook it properly, slice it thin, and ta-da! Perfect sandwich stuff.
It has to be served on a Sister Shubert's roll, though. If you have never experienced a Sister Shubert's "Parker House" roll, you haven't lived. But, because I am wont to be ridiculous, and I like to save a buck, I decided that instead of buying Sister Shubert's for this party, I'd make them. Three batches, to be exact, over 100 rolls.
People, putting a bit of that roast beef on a Parker House roll with a smear of chipotle mayonnaise is about my version of heaven. It's not low calorie. It's simply delicious. It's like putting a cloud full of love into your mouth.
I love to cook for my friends. I think serving them special and handmade shows them how much I care about them.
I can't often "give back" to my friends. They do so much for me. I can only occasionally hand them a buttery-soft roll that I made in my kitchen and say, "This will have to do." I suggest you try this. It is extra effort, to be sure. But in that effort, in the time you spend doing this, you will find reward. It will feel good to serve these simple items up and have them appreciated by people you love and respect. It will feel like, in some small way, you can show your gratitude for the love and support of your community.
I did five roasts, but for about $6 you can do just one and eat it for a week. One 3-pound roast will make about 20 little sandwiches. These are sort of like sliders if you serve them on the Parker House rolls.
Deli Roast Beef
3 lb eye of round roast
1 tablespoon salt
Cracked black pepper
Olive oil, for searing

Warning: this takes time and planning. It's easy peasy, but the process takes awhile.

Remove your roast from the refrigerator several hours before you want to cook it. You want it to be room temp. Rub it with the salt, then wait for it to warm up.

When you're ready to cook, preheat the oven to 225 degrees. Heat a skillet (prefer cast iron) with a little olive oil, and sear it really well on all sides. This is really important. Sear the heck out of it all over. It will take about 10 minutes.
Then pop it in the oven for about an hour. Check the internal temp — it should be about 115 degrees. If it's not quite there yet, give it a few more minutes. When you get to 115, turn off the oven. Leave it in there for 10 more minutes until you get to between 120 and 125. This will be medium-rare, which I think is perfect for this.
Remove it from the oven, tent it with aluminum foil, and let it rest. After half an hour, you can wrap it and put it in the refrigerator. You don't want to slice it until it's cold.
I had access to an electric meat slicer thanks to my friend SJ who has everything, but you can do this with an electric knife if you need to. Just slice it as thinly as possible.
Our Kiley (the amazing 25-year-old who currently inhabits our spare bedroom and provides help and love for our kids when she's not off saving the world as a family therapist) put in the hard work of slicing all five of my roasts, and a big ole ham I thawed for this party. She gets the prize.
What is the prize? Oh, all that champagne she drank at the party should suffice.
So there's your roast beef. You're welcome. What would have cost you close to $30 at the deli, just cost you $6, and frankly, mine is better, if I do say so myself.
As for the rolls, it is, once again, easy but a little time consuming. Also, worth it. I made about 100 rolls for the cost of a sack of flour. And once again, mine were better than the store-bought ones, if I do say so myself.
Parker House Rolls
5 cups of flour, plus more for rolling out
1 package active dry yeast
1 1/2 cups warm water
1/2 cup shortening, melted
1 teaspoon salt
2 tablespoons honey
2 eggs, lightly beaten
1/2 cup sugar
1 stick of butter, maybe more

Add the yeast to the warm water and "proof" it for 5 minutes. Meanwhile, combine the sugar, 4 cups of the flour and salt in a large mixing bowl. If you have a mixer with a dough hook, this is a good time to use it. If not, you can easily make this dough by hand.
Once the yeast is proofed, add the yeast/water mixture to the dry goods and combine.
Add the melted shortening and stir.
Next, add the eggs and the last cup of flour and stir everything together. Use your hands if necessary. The dough will be wet and rather pliable.
Brush the top of the dough with some melted butter, cover it with a towel, and put it in a warm place to rise. It should double in size. This will take over an hour, so plan accordingly.
Once your dough has risen, sprinkle about half a cup of flour on the counter and roll it out. It should be about 1/2 inch thick. Cut it with a biscuit cutter. Pull the circles into ovals and fold in half, then dip them in melted butter. Put them in a round cake pan you've prepared with baking spray.
I could fit about six around the outside and three on the inside. Cover them up again and let them rise. This will take another hour.

Bake them for 10 to 12 minutes in a preheated 400 degree oven.
These rolls are soft, buttery, fattening and only for special occasions. But they are, indeed, special. They are best when they are fresh and piping hot from the oven but they do freeze nicely as well.
One recipe will make about 36 rolls.
I was so busy preparing for this party that I didn't stop to take many pictures, but let me tell you that there wasn't a SMELL of that roast beef left when it was over.