LJWorld.com weblogs Southern Perlo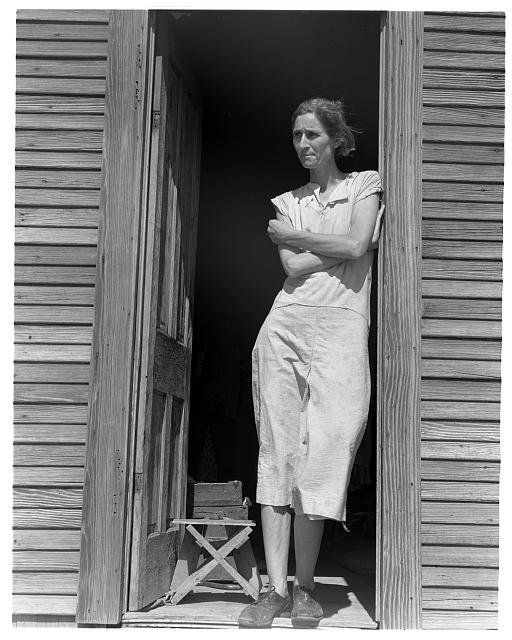 Send in the Clowns: Appraising Gen. McChrystal
http://worldonline.media.clients.ellingtoncms.com/img/blogs/entry_img/2010/Jun/23/McChrystalgreetingObama.jpg
Charleston, SC June 22nd, 2010 9:12 pm
It's incredible that some comments endorsing General Stanley McChrystal think speaking truth to power is calling a former Marine Commandant a "clown," having such an ego that one is "disappointed" when the Commander-in-Chief is not wowed by your record and presence and apparently fails to show proper decorum to the general officer (according to his staff), and believes that the "carelessness" of the President rests on his lack of omniscience rather than the command's failure to provide accurate, honest, timely reporting, and that the President's deliberate, methodical reflection before risking American lives is weakness rather than compassion and intelligent strength. It is equally amazing that these comments ignore that the President adopted Gen. McChrystal's own policy recommendations and that the General and his staff's scornful insults had nothing to do with policy, only mocked and ridiculed personality and style and America's civilian leaders and the country's international allies.
The General is a classic tragic hero, a fish out of water, a brilliant leader whose strengths mask his substantial flaws, a man whose power bends his vision of the world and his mission, a successful black ops commander with 19 teams in the field who is a poor fit for even the conventions of modern war, whose strategy of counterinsurgency is a poor fit for the culture and society of Afghanistan and its shady, duplicitous, self-serving leaders.
President Kazai and the others, including the tribal leaders and the Taliban operate black ops in plain sight. They double down at every opportunity. An article in The Nation cites, "It is an accepted fact of military logistics operation in Afghanistan that the US government funds the very forces American troops are fighting. US military's contractors are forced to pay war lords who funnel money to insurgents to protect American supply routes. And it is a deadly irony; these funds add up to a huge amount of money for the Taliban. "It's a big part of their income," a source reports; up to 10 % of of US logistics contract money in Afghanistan may go directly to the Taliban."
Against this background of shadows and acts, for Gen. McChrystal, things fell apart.
http://worldonline.media.clients.ellingtoncms.com/img/blogs/entry_img/2010/Jun/23/McChrystalwhitehousemeeting.jpg
Charleston, SC June 22nd, 2010 11:53 am
Whither by senior staffers or Gen. McChrystal, the comments cited in Rolling Stone reveal that the high military command charged with conducting and operating a very serious, difficult, and controversial war offered a zeitgeist of ridicule and scorn for civilian leaders--some of whom were formerly high ranking military officers (e.g., the "clown," Gen. Jones, former Army Chief of Staff)--and engaged in unflattering ad hominem mockery and derision of the US Commander-in-Chief. The high command seems, at least from the article, to lack the passion or commitment to discuss strategy, tactics, options, based on field reports, troop capacity, and other factors that will shape the conduct and success of the military war that are engaged in.
I've heard more consuming technical analysis and debate in barbershops and diners after NFL football games; more discussions of strategy and missed opportunities during the NBA playoffs and the World Cup. This utter lack of engagement in the effort to sustain our troops, this disconnect to keeping them alive, this indifference to being consumed with the passion and fire of meeting the war's objectives--as defined and developed by the President and the General they service and support--clearly shows a staff not doing their jobs.
Instead, they engaged in a passive mutiny and dereliction of duty. They disrespected the fighting warriors of other nations. They pointed fingers of unkind laughter at others to mask their own inadequacy, their own egregious and improper conduct and inability to win the war. They exaggerate their false swagger while cutting down the engaged civilian leadership. As they build and mock straw men, they ignore and abdicate their primary responsibility to form detailed, successful plans to keep this country safe and to protect those in harm's way.
Those who lack whole character also lack sound judgment. No man sworn to serve can by dent of will challenge the State; his mistakes even in an furtile, immoral war do not make the brilliant General, or his gang of subordinates, irreplaceable patriots. The reported—and undisputed--insulting comments are more than unfortunate, or unguarded slips; in our democracy, published in a rock and roll magazine, they point to nothing less than an attitude of petit treason and willy-nilly confusion within the failure of the high command.
Thanks for reading! /wr. Stir the Perlo, leave a comment.
Lyric from "Send in the Clowns": Don't you love farce? My fault I fear. I thought that you'd want what I want. Sorry, my dear. But where are the clowns? Quick, send in the clowns. Don't bother, they're here. http://worldonline.media.clients.ellingtoncms.com/img/blogs/entry_img/2010/Jun/23/ObamainPakistanwMcChrystal.jpg
All photos from the official White House photostream, available for publication without restriction. In order: Copenhagen, Denmark, October 2, 2009 (photos 1 and 2, Meetings on Air Force One). Bagram Airfield, Afghanistan, March 28, 2010 (photo 3, Gen. McChrystal stands on the tarmac as President Obama arrives in Air Force One).