LJWorld.com weblogs Southern Perlo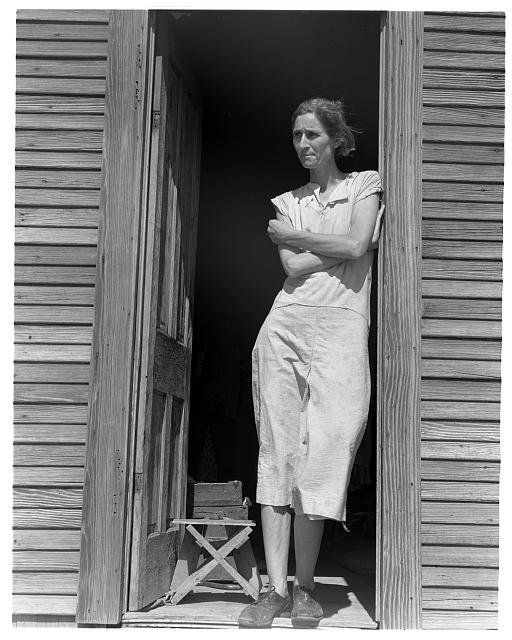 Heirloom Seeds Produce Garden Treats
Saturday is the day Southern Perlo shares the old ways, preserving the best of the past while looking to the future. Here, winter is past, spring in South Carolina is near. Its feel is in the air, announced in the changing quality of light.
The music this morning is the shouting joy of the Hammond organ, a urban instrument that dominated the Lounge scene, from the 50s through the 70s. But memory takes us to the countryside, to country auctions in search of heirlooms.
When heirlooms enter the conversation, thoughts turn quickly to family treasures--antique dressers and beds, handmade quilts, old photographs, small porcelain statures on side tables—the magic of things that brighten the memory of time's gentle drift.
Heirlooms can also be grown in the ground and served at the table. Their lasting charm of heirloom plants are in the invisible hands of history that preserved the seeds and the extraordinary flavors and textures their harvest brings to the daily table. Food is a fast growing category of heirloom, both in recipes and seeds.
Heirloom seeds celebrate the long era of family farming in every corner of the country. Heirloom seeds recall the unseen mystery of creation and offer the best of nature's essentials. The finger nail sized seeds enter the ground, and with water and sunlight, in as little as 80 to 100 days, provide edible foodstuffs rich in diverse genetics and culture. The flavors, taste, and "juice" content of the harvest of heirloom seeds is often stunning.
And each seed has a social history and family story that is a part of the American landscape. ATexas A & M professor pointed out, "heirloom seeds are living antiques."
Openly pollinated, heirloom seeds will reproduce the parent plant exactly each season. Hybird seeds will not, lowering the quality of the yield and harvest.
The collectors of heirloom seeds save knowledge, history, and culture, improve health, increase biodiversity.
An organization offering heirloom seeds and dedicated expanding heirloom gardening and farming is the Georgia-based Southern Seed Legacy (SSL). SSL grew out of a collaboration between two University of Georgia professors who wanted to expand and protect biodiversity. SSL operates a seeds bank, Pass along Southern Seed (PASS), that offers more than 400 heirloom seeds for farmers to plant and grow.
Iowa has a stateside program for community supported agriculture. Residents can check to see if ant farms are offering heirloom fruits and produce.
Dr. David Bradshaw who worked at Clemson University for many years began South Carolina's collection of heirloom vegetables. The South Carolina Foundation Seed Association, a non-profit co-op, has taken over his work. SCFSA offers one of the most extensive lists of heirloom seeds in the South for purchase by mail. Their website has great stories.
Here's a brief glimpse of the Foundation's offerings.
Review this list of $2 seed pack (25) favorites (my edits):
Loudermilk Butterbeans–It is half snow white with the remainder spotted in sharp contrast with black. They produce until fall frost.
Lynch Collection Butterbeans--Source: Dr. Chris Inhulsen, Montezuma , GA. The most distinctive, vast array of colored patterns on the seed. The surprise comes when shelling each pod reveals their myriad of colors. Best eaten fresh cooked from the garden,
Old Timey Beans--Source: Jessie Lee Hicks, Central, SC. Offers the most diversely colorful array of seeds of any we grow.
Rattlesnake Beans--Source: Jessie Lee Hicks, Central, SC. This bean probably derived its name from the dark brown and light brown to cream mottling on the seed reminiscent of a rattlesnake's color. It also has striking purple striped markings on the growing pods.
African Field Peas--Source: Unknown. This variety of southern cowpea has been grown along the coastal barrier islands since long before the Civil War. They are thought to have come from Africa with some of the early slaves. Tiny seed make excellent wild game food.
Toni's Red Field Pea–Source: Dan Bailey, Oakway , SC. Mr. Bailey's great, great grandfather grew this red and white field pea variety before the Civil War.
Turtle Peas--Source: J.E. Hernandez family, Lexington , KY. This black-seeded variety came from the Pinar del Rio Province in western Cuba to Kentucky with Mr. Hernandez over 75 years ago. It has been in his family for well over 100 years.
Georgia White Hot Pepper--Source: Fincannon family, Central, SC. As this pepper ages, it becomes more pungent and takes on a lighter white color. Later, it changes from white, to orange, to dark red in sharp contrast to the deep green foliage. May also be planted as an ornamental.
African Surprise Pepper--This is an exciting new one from Gabon , Africa where it is grown as a staple, in addition to being quite hot and prolific.
African Winter Squash--Source: Bub Burns, Koininia , GA. This squash was transported from Zaire in 1980 as an heirloom. It is a very hardy and disease resistant variety. will root into the ground all along the runner stems.
Pumpkins--Connecticut Field--This Native American heirloom, predating 1700, produces 15-25 pound twelve inch globe shaped fruit with flattened ends. Perfect for Halloween decorating.
Pink Brandywine Heirloom--85 days, Amish heirloom rated by many as the best-tasting tomato. Flavor best described as "very rich, loud, and distinctively spicy". Very large, often over 1 pound, the fruits are bright pink.
(fair use)
Use these heirloom beans and peppers for a hardy chili, in salads, steamed with other vegetables, and for snacks and sandwiches.
If you grow heirloom seeds, remember to germinate them carefully for maximum success. Please contribute seeds to the exchanges and banks springing up around the country.
When it comes to heirloom seeds, the country has only been gone to scratch the surface! This year, put history in your garden, and enjoy the incredible taste of the gentle drift of time!
Thanks for reading! Southern Perlo is posted from Kudu Coffee (African coffees and good conversation!), in Charleston, SC. In a Southern voice, it gathers stories and views for local communities, and was recently featured on the Lou Dobbs radio show. (Perlo is rice enriched by local bounty and carefully crafted to enhance its pleasure and value; enjoyed by all.)
"From the Front Porches of Charleston: The Election of Barack Obama," is the first e-book about Obama in Charleston, and it's free! Walter Rhett writes about the election through parallels of Charleston's history. Rhett edited over 100 photo pages from around the country. Download free: www.lulu.com/content/5282127 . (Pass the link to others, please.)