LJWorld.com weblogs Southern Perlo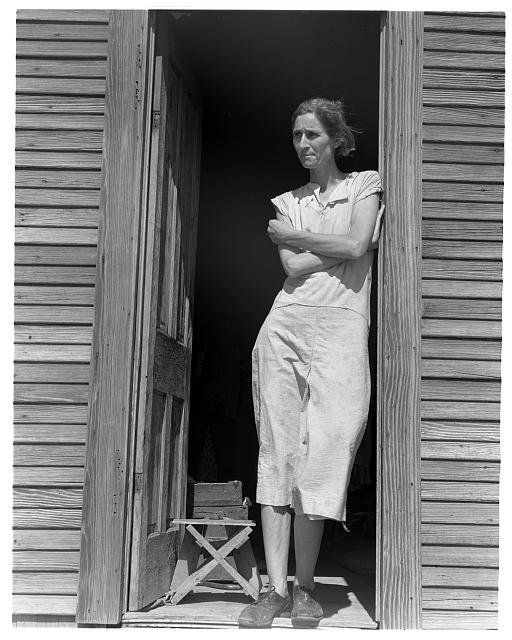 Requiem for The History Teller: On the Passing of John Hope Franklin
http://worldonline.media.clients.ellingtoncms.com/img/blogs/entry_img/2009/Mar/27/jhf.jpg John Hope Franklin, standing in front of the John Hope Franklin Center at Duke
I never met John Hope Franklin. But I came to know his warm, affable, slow-moving baritone voice that rippled with life as I read his books and essays, saw him in C-SPAN appearances and interviews, or listened to others describe his ideas and his unassuming personality that welcomed and touched millions. As a student, I marveled in his devotion and level-headed approach to history. Yesterday, by e-mails forwarded along the web, I found out that John Hope Franklin was dead.
John Hope Franklin grew orchids. He wrote books. He lectured. He taught at many colleges. He was the first African-American to be President of the American Historical Association, one of the first African-American department heads, appointed Chair of the History Department at Brooklyn College. By his own account, as a student at Fisk, he entered the library after hours to have additional time to study and write.
Foremost, John Hope Franklin was a scholar, a man whose quiet research and swift pen found a way to create a history that opened a door for a generation of activists and helped change the way the world viewed the African-American lived experience. His work, without fire and rhetoric, challenged the myths that blocked equality and opportunity. He opened doors undisputably by the quiet gathered force of his scholarship.
His book, From Slavery to Freedom, was an encyclopedia of facts about the African presence in America. His book gave slaves names; it assigned merits, described achievements; his book turned what was once a dark era into a source of proud hope. There in the pages that chronicled America's darkest moments was light and purpose, sweat and systemic thought, laughter and relief, love and faith, children to be rocked and taught, a world to be built.
By his quiet hand, I discovered slaves didn't settle or quit; they resisted even when they appeared to give in, they gathered their wits and step by step marked a path that lead to freedom, and that path had a hundred different directions and dimensions and acts.
John Hope Franklin seemed to know them all. At a time when other historians were arguing that cultural memory and higher order thinking was absent from slave life, that these human features had been broken by the Middle Passage and the "breaking" of the enslaved, John Hope Franklin offered quiet incontrovertable evidence to the contrary. He replaced historical myths with historical realities, one by one. One stone at a time.
John Hope Franklin, his father an Oklahoma lawyer and his mother an elementary school teacher, knew and was friends with the great names of many eras, from W.E.B. DuBois to Martin Luther King, Jr.; from Ralph Bunche to Nelson Mandela. He was named for John Hope, a legendary Atlanta educator and President of the institution known today as Morehouse College.
His achievement is made more remarkable by his pioneering role. When he began chronicling history, the benchmarks and standards were missing and the terriotory was uncharted. There was no consensus and little debate about the how the history he studied should be researched, written, interpreted, or weighed. As he wrote and taught, he set the bar in place. In his time, John Hope Franklin was guided only by his inner heart, assessing and weighing truth all alone, spinning history from the character of his own soul. Yet for him this never seemed like a burden and he never seemed alone as he inspired his students in his classroom and beyond, to be guided by the light of inquiry that rose above ideology or blame or shame. He taught by example that history was a force for change and healing, and at its best, brought people together on common ground.
Never a tv pundit or a sound bite fanatic, this quiet man had a lot to say.
And every day, John Hope Franklin informs my work, influences my choices, directs my thinking, and shares my joy of success when I find a new historical discovery whose interpretation is shaped by his quiet passion for using history to restore common sense and to tell the story of those who took mother wit to as a source of courage and faith, and applied its strength to block despair and suffering by the force of a timeless will.
Today, John Hope Franklin is a part of that timeless will, telling the stories of a dimension of time and human experience we call history. His speciality was the American story. His concentration was the South and the African-American experience. Because of his quiet dignity, his peerless eye, his steady voice that arranged human hardships and triumphs in their proper places, his history telling is a part of a million voices and hearts, found in scholars works and children books, in the oral tradition of the porch and the e-mail, bound to the fabric of the country he celebrated and honored by a craft that was earnest and honest and pared down to make plain the complex, inner workings of a system and a region covered in tales that hid the more humane truth his work revealed. From scattered seeds, he grew a compelling harvest guided always by his own heart to set a standard that changed the course of American life. We all owe him much. But God has granted him, no doubt, his greatest wish.
At 94, John Hope Franklin has entered history.
John Hope Franklin, 1915 - 2009