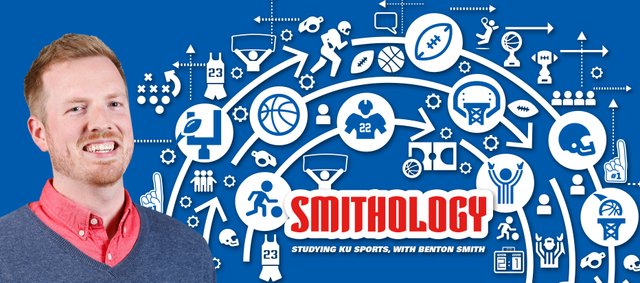 Posts tagged with
Kansas Football
In the final week of his interim run as head coach of Kansas University football, Clint Bowen had plenty to address at his weekly press conference Tuesday afternoon.
Of course, the Jayhawks (3-8 overall, 1-7 Big 12) close their season this holiday weekend with the Sunflower Showdown in Manhattan, versus their rival, No. 11 Kansas State (8-2, 6-1).
But Bowen also took the time to show his appreciation for this experience — or audition, if you will — following the removal of former head coach Charlie Weis.
Here are the highlights from Bowen's Q&A with the media:
• The Jayhawks needed "over-the-top" type effort to win and didn't get it at Oklahoma… A lot of times KU didn't play very smart reading keys on defense.
• KU got a good start to this week early Monday morning (5:30 a.m.) with its first practice of KU-K-State week.
• Bowen has tremendous respect for Bill Snyder and his staff. K-State has an offense that is challenging to defend, with a "gamer" quarterback in senior Jake Waters and a big-time receiver in senior Tyler Lockett.
• K-State has adapted the QB run game into its offense in a creative manner. They use designed QB runs instead of reads a lot. The tailback even blocks for the QB. They also have options to throw out of the QB run plays. The wrinkles create conflicts for defenses.
• Importance of the rivalry game: In the state of Kansas you're on one side or another for the most part. Through the years, KU fans and non-KU fans take shots at each other. For the program, it's also about fighting for the same recruits.
• The 1992 KU-K-State game stands out for Bowen, in his memories of playing, but KU was dominant up front defensively. For him, playing in the back, it was pretty boring, with little action getting to his position.
• The Bowen family is a Lawrence group, and pretty much always focused on KU as fans. Definitely not Missouri.
• Senior CB JaCorey Shepherd, a former WR, adapted to switching and jumped right in. He has physical skills but he had a lot to learn and took pride in his craft.
• Bowen spoke with Snyder about a job a few years back, after Mangino's staff was let go. He considers himself fortunate to have had that interview "so to speak." Bowen said he didn't get an offer for the assistant position so he didn't have to make that choice.
• This is the last game of the season, so there is a senior day feel to it for KU, even on the road. It can be a motivating factor with the last time the Jayhawks' seniors put their helmets on. The coaches don't talk about this week as their own bowl game or anything, but the coaches will teach the players about the rivalry today.
• A lack of stability at the head coaching position, on both sides of this rivalry, through the years have made the rivalry game streaky — with one team dominating the series for years on end.
• This game definitely means a little more to "Kansas kids," who grew up in this state.
• Freshman defensive lineman D.J. Williams, freshman offensive lineman Jacob Bragg and sophomore tight end Kent Taylor are some talented young guys who have stood out this season without getting a chance to play a major part on Saturdays.
• KU feels good about its red-zone defense because the whole field shrinks. Once they hit the red zone, the Kansas defense feels like that's an advantage. KU has had success forcing field goals.
• Bowen and the staff will be out on the road recruiting early next week to sell all the positives about Kansas "regardless of the head-coaching situation."
• In these nine weeks as an interim coach, Bowen has learned a lot about himself and dealing with people. It is a leadership position. That part has been rewarding, because you realize you can impact a program and people's lives. You learn how to make decisions and rely on the people around you. The last eight weeks went by pretty fast.
• The biggest lesson Bowen has learned: It's virtually impossible to be the defensive coordinator and head coach. There is too much time required of both positions. Guys that have those dual roles have some help behind the scenes with that work.
• Regarding this interim tenure: It's always about KU and the program. That's what he has always believed.
• Bowen closed the press conference by thanking chancellor Bernadette Gray-Little and athletic director Sheahon Zenger for the opportunity to represent Kansas football. He also thanked the assistant coaches and football support staff for working hard and doing what was right for the program through a difficult time. The players deserve credit, he said, for fighting and battling, too.
• On the head-coaching search: Bowen has never made it a secret that he would like to have this job. But it is never about him. Dr. Zenger has a "great plan" to find the best person for the program. When the selection is made, it is time for everybody to put their full support behind the choice. … KU football is a program that can be and should be successful in a power conference. Everyone has to work together as a team for that to happen.
— Listen to the press conference in its entirety: Clint Bowen talks K-State, his desire to become KU's permanent head coach
The last two weeks have done wonders for confidence and morale within the Kansas University football program.
Interim head coach Clint Bowen detailed some of the team's progress of late at his weekly press conference Tuesday, as the Jayhawks (3-7 overall, 1-6 Big 12) prepare for a weekend trip down to No. 23 Oklahoma (7-3, 4-3).
Here are some of the highlights:
• Bowen commended KU's players for a tough preparation week leading up to TCU. Their perseverance showed on game day, as they came out of the locker room ready to play.
• It doesn't get any easier this week, at OU. Bowen has a tremendous amount of respect for Bob Stoops' body of work, first as a D-coordinator and now as the Sooners' head coach.
• The OU defense will get after you and make you have a bad day… This will be a tremendous challenge for the Jayhawks.
• The bottom line is KU lost to TCU. A loss is "never acceptable." Their expectations are they have Big 12 football players and they take the field to win. The improvement and preparation continues each week and players are seeing positive results on the field. Losing is never easy, though.
• You would like to know what your opponent is going to do. OU announced QB Trevor Knight won't play this week. Last week against Texas Tech they came out in the second half and ran the ball a ton. It shows the diversity of OU's offense. They were losing that game and changed the game plan to build a comfortable lead.
• Now Oklahoma has a QB run game, with replacement Cody Thomas. The Sooners brought in a guy who can do similar things to Knight, as well.
• KU's offensive line did a nice job against TCU's front. They're all starting to play better as a group, communicate better as a group. They didn't have any TCU guys running free to the quarterback. That allowed Kansas QB Michael Cummings to look down the field.
• The Jayhawks have confidence after the past couple of weeks. They know now if they show up in the week and prepare, the system brings results. There also is confidence from hanging around with a good TCU team that many outside of the program expected to steamroll Kansas.
• Bowen has said KU has to match opponents' physical play. Big 12 teams will "big boy" you if they can. Players are starting to grasp they need to fight back and win the physical part of games.
• WR Nigel King has had more success of late, and some of that is a plan to get him the ball more. Also, King has gone out and made some special plays.
• Cummings' toughness is underrated. If you're playing at this point in the season your body doesn't feel good. Cummings can be counted on to battle through the game's discomfort.
• TE Jimmay Mundine has had a "tremendous" year. It's been fun to watch him have the kind of games the staff knew he was capable of. A lot of his runs after catches show his athleticism. Guys who can do more than one thing have a chance to play at the next level, and Bowen hopes Mundine gets that opportunity… They knew the senior TE had talent and now he is a bigger part of the game plan.
• Senior offensive lineman Ngalu Fusimalohi will be out for the remainder of the season.
• O-lineman Junior Visinia went in and handled the game well, mentally and physically, as a true freshman. He hasn't let the game get too big for him.
• When other coaches praise Bowen, that means something to him. For someone of Gary Patterson's stature to talk him up, it meant a lot to Bowen.
— Listen to the entire press conference: Clint Bowen: 'A loss is never acceptable'
Kansas University interim football coach Clint Bowen certainly isn't calling it this, but Mark Mangino Week is here.
The beloved former KU head coach who went 50-48 in his seven seasons here returns to Lawrence Saturday as Iowa State's offensive coordinator.
Both the Cyclones and Jayhawks enter the game as co-occupants in the Big 12 cellar, at 2-6 overall and 0-5 in the league.
At Bowen's weekly press conference Tuesday afternoon, he didn't seem overly eager to talk about his former boss or his time working on Mangino's staff, but he didn't shy away from the inquiries, either.
Here are some of the highlights from the Q&A:
• ISU has beaten KU two years in a row. Coach Paul Rhoads' guys play hard, play physical.
• KU's 60-14 loss at Baylor takes a little while to bounce back from. As soon as the game ended the coaches told players it was time to put it behind them. There is plenty they can get done with the rest of the season, and that began with Sunday's practice.
• On ISU offensive coordinator Mangino: Bowen spent eight years with him and he has a lot of respect for him. Bowen took a few things from Mangino, especially work ethic and attention to detail. It's been a while since Bowen has spoken with him.
• On gamedays there are so many other things to think about. You don't have time to talk to the coaches on other staffs that you know. Bowen made it sound like he isn't planning on catching up with Mangino this weekend or anything like that.
• College football has changed since Mangino was at KU. ISU runs a similar offense to what Mangino ran at Kansas, but there are lots of different, updated parts to it.
• Rhoads' teams usually don't beat themselves, and that showed up when they played Kansas the past two years.
• KU junior QB Michael Cummings has good pre-snap awareness and he uses that to see some things from opposing defenses. He makes those reads efficiently in situations where the Jayhawks have the choice of going with a pass or run play.
• Cummings had good numbers on paper at Baylor: 21 of 30, 288 yards, 2 TDs. There were a few plays he'd like to get back, such as the fumbles. He is a tough young man with a strong arm, and WRs Nigel King and Nick Harwell are making some plays for him, as well.
• KU would like to do more scheming offensive plays to confuse defenses. They can do that by taking rules defensive players live by and using those against them. Examples: a tight end releases on a run play; a guard pulls on a passing play.
• Freshman return specialist Derrick Neal will be out on Saturday, but KU is hopeful senior DT Keon Stowers and junior RB DeAndre Mann will be able to play vs. Iowa State.
• On having a new co-offensive coordinator: It's always a collective effort to improve the offense, as a staff. It isn't just up to WRs coach Eric Kiesau to change everything.
• When Mangino was here at Kansas there was a lot of attention to detail: Guys wearing specific things at practices, everybody touching a certain line in drills. They asked players to do something and do it right. Players were held accountable.
• Bowen has always done a little bit of advance work on Fridays for the following weekend's game. The game plan for Saturday is set by Thursday night. Fridays are used to prep for Sunday's practice, with some attention to the next week's opponent.
• ISU junior QB Sam Richardson is throwing the ball better now that he's an upperclassman, and he has speed and the ability to run the zone-read option. He looks comfortable and doesn't panic.
• On senior LB Ben Heeney playing RB on 4th and short at Baylor: Heeney has a history of playing effectively at RB in high school at Hutchinson. The coaches thought he might be a guy who could be a tough back in those short-yardage situations.
• Iowa State has good players. "All of us are hunting for the mega-stars," but unfortunately there aren't a lot of those guys out there. It's about developing the young men you have on your roster. There is only a handful of star-type players and everybody else has solid Big 12 players.
• The O-line is about playing fundamental football and having chemistry and communication. Those fundamentals truly come into play on every snap. Guys have to have some toughness, too, physically and mentally.
• As a young player, O-line is the toughest position to come in and play at. Development is critical. The longer you can keep them in your system, the better.
• John Reagan has worked the O-line hard all season, even before he split coordinator duties with Kiesau.
— Hear the entire press conference: Clint Bowen discusses ISU, former boss Mark Mangino
After a welcome break from the grind of the Big 12, Kansas University's football team, led by interim head coach Clint Bowen, is back at it this week, with a Saturday trip to Waco, Texas, on the horizon.
No. 12 Baylor (6-1 overall, 3-1 Big 12) now routinely ranks among the nation's top offenses and this season is no different. The Bears average 6.5 yards per play and have scored 45 or more points in five of their seven games.
Naturally, the challenge of facing that kind of offense proved to be a popular topic Tuesday, as Bowen met with media for his weekly press conference, before KU (2-5, 0-5) heads south for Saturday's 3 p.m. game.
Here are some of the highlights:
• Though the Bears are coming off their first loss of the year (Oct. 18 at West Virginia), BU coach Art Briles obviously has done a very good job this year. The Bears are an offensive juggernaut and a well coached team with a good plan and good players.
• From KU's perspective, you're a Big 12 football player, and this is the kind of game you came to Kansas to play in.
• With a team like Baylor, you look at the TCU game (a 61-58 Bears win) and both teams had so many possessions, so many plays. There are ways in a tempo game to control the clock and KU will have to execute to make that happen and limit Baylor's plays.
• Every game comes down to personal battles, as does every play. What is six inches in front of your face? That's what you worry about, not the numbers Baylor is putting up.
• Baylor keeps adding to its offense every year. Briles and his staff have recruited very good players, which allows them to run their scheme effectively.
• Junior QB Michael Cummings gives KU an added advantage in the passing game it didn't have when sophomore Montell Cozart started. Cummings' ability to hit a few of those deep shots the past few weeks has helped.
• It isn't easy to play Baylor tight, but West Virginia and TCU have shown some ways to make that possible.
• Tempo has taken over the Big 12. The challenge is playing with urgency. KU has to match its opponent's tempo and Bowen thinks the Jayhawks have reached a point where the defense isn't effected by uptempo offenses.
• Junior KU WR Rodriguez Coleman had a good spring, has been through some things and will be a part of the game plan going forward.
• It's good for coaches and players to get away from each other a little bit in an off week. It's a competitive/intense gig and it is nice to get a fresh breath every now and again.
• Baylor has had a system in place for a while. That brings familiarity to players in the program and makes it easier to recruit specific types of players.
• Bears senior QB Bryce Petty does some things — read-wise — that you have to admire. Defenses try to confuse him but he is able to break things down and make quick decisions.
• On KU offense's third- and fourth-and-short situations: A lot of times it comes down to, Can you knock a guy back and create the push you need? You have to be tough/physical.
• Kansas senior TE Jimmay Mundine is talented and can make plays for KU in a lot of different ways. They even can line him up in the backfield as a fullback.
• In the past off week, Bowen self-scouted KU's defense. They've been good on first downs but they need to address red-zone defense and a few other issues
• The week off was important for Cummings because he has truly settled in. His leadership improves each day, and so do his decisions with the football. He's a competitive guy who has been through ups and downs in the program.
— Hear everything Bowen had to say during the press conference: Clint Bowen on coming off a bye week to face Baylor
Back in the day, Kliff Kingsbury was setting passing records as Texas Tech's quarterback. Now the second-year head coach runs the Red Raiders.
Kingsbury is just one of two college football coaches who can say he finished in the top 10 in Heisman Trophy voting and played in the NFL — the other is South Carolina's Steve Spurrier.
At 35, Kingsbury is the youngest head coach in the five power conferences.
Texas Tech is 10-9 in the still-young Kingsbury coaching era, and like Kansas, the Red Raiders (2-4 overall, 0-3 Big 12) have had their struggles this season.
Kansas (2-4, 0-3), though, hasn't won a road game in 29 tries, and will try to snap that skid at 2:30 p.m. Saturday at Jones AT&T Stadium, in Lubbock, Texas.
While KU, Texas Tech and Iowa State all sit at the bottom of the Big 12 standings with no conference wins, the Red Raiders are 14-1 all-time against Kansas and haven't lost to the Jayhawks since 2001.
Tech averages 30.3 points and 486.2 total offensive yards a game, compared to KU's 15.8 points and 331.8 yards.
With those numbers in mind, here our five Red Raiders the Jayhawks better keep their eyes on.
No. 7 — Davis Webb, sophomore QB
When you're talking Texas Tech, you have to start with the quarterback.
Davis Webb averages 325.2 passing yards a game this fall. He has completed 62 percent of his throws for 1,951 yards, with 19 touchdowns and 11 interceptions.
The second-year starter ranks in the top 10 of Tech's career records in passing TDs (No. 8, with 39) and completions (No. 10, with 394). He'll also crack the top 10 in career yards against KU — probably before the end of the first quarter. Webb has thrown for 4,669 yards in his time at Texas Tech, which puts him 19 shy of Ron Reeves at No. 10.
Through the first 16 games of his career, Webb has thrown at least one TD pass in each outing — which is a Tech record.
He hit Devin Lauderdale for a 76-yard TD pass in the first quarter last week against West Virginia.
Webb capped last season with 403 passing yards and four touchdowns in Texas Tech's Holiday Bowl win over Arizona State.
No. 11 — Jakeem Grant, junior WR
Even when he trips up, he can haul in a catch.
Webb's favorite target this season, Grant has led Texas Tech in receiving for four games in a row. At Oklahoma State a few weeks back, he caught 12 passes for 100 yards.
On the year, Grant has a team-leading 44 receptions for 557 yards and a touchdown. The undersized 5-foot-6 receiver has caught 142 passes in his career for 1,640 yards.
Grant also leads the Big 12 in all-purpose yards this year, with 163.8 a game, and he has 1,044 kickoff return yards in his career (25.5 yards per return).
No. 4 — Brad Marquez, senior WR
The senior captain leads Texas Tech with six touchdowns this fall. With a season-long of 70 yards, Marquez has caught 35 passes for 447 yards.
His 12.8 yards per catch just edge Grant's 12.7.
Marquez opened the season with a 184-yard performance against Central Arkansas, and the next week against UTEP he caught three TD passes.
In 35 of his 37 career games, he has caught at least one pass.
If the game is close late, expect Webb to look his direction. Marquez has two game-winning receptions this season and three in his career.
No. 21 — DeAndre Washington, junior RB
Sure, Texas Tech is known for slinging the pigskin around the field, but the Red Raiders' go-to running back ranks second in the Big 12 with 5.1 yards per carry, behind only Oklahoma's Samaje Perine (5.2).
Washington got to that clip, in part, through a pair of 100-yard rushing games this season. Last week against West Virginia, the Red Raiders handed him the ball 29 times for 132 yards.
On 89 carries this season, the junior has gone for 458 yards and a touchdown. The Red Raiders occasionally incorporate Washington into the passing game, too. He has 15 receptions for 89 yards, with a season-long of 14 yards.
No. 10 — Pete Robertson, junior LB
The 6-foot-3, 236-pounder leads the Red Raiders with five sacks this season. With 45 total tackles, he is just one behind defensive back Keenon Ward's team-leading 46.
Robertson also has been credited with a pass-breakup, a quarterback hurry and a forced fumble through six games.
He had a sack against both Oklahoma State and West Virginia, and set a personal career mark with two QB takedowns against Kansas State.
The linebacker will be coming after KU quarterback Michael Cummings. The question is: how many times will Robertson get to him?
Last week, he made eight tackles and forced a fumble of WVU QB Clint Trickett.
With the Kansas University football team's best performance of the season, to date, behind him, interim coach Clint Bowen indicated Tuesday afternoon that the program is making tangible progress in multiple areas.
The Jayhawks (2-4 overall, 0-3 Big 12) hope to continue that trend this Saturday at Texas Tech (2-4, 0-3), and Bowen addressed that, among many other topics, at his weekly press conference.
Here are some of the highlights:
• From now on, things should be pretty consistent as far as who is playing. Guys like sophomore defensive lineman Tyler Holmes, freshman defensive back Derrick Neal and junior defensive back Ronnie Davis are getting more reps. That gives KU more depth.
• It's probably too soon to say if Neal will remain a defensive back his entire time at Kansas. "I can see him doing a few things for us." One of those includes special teams returns.
• Bowen talks to players about day-to-day stuff. They don't address the ongoing road struggles (the 29-game losing streak).
• On Texas Tech: They run an offensive system that can put you in stressful situations. They run the ball as much as they throw it, which is what they do best, and they spread out their personnel. It's hard to hit the QB.
• On KU's progress since he took over: The first thing the team needed was an identity. Players have bought into what the coaches talked about along those lines. They're not completely there yet but they're headed in the right direction. When people leave a game, they will say Kansas played extremely hard.
• At practices players are understanding the importance of urgency more.
• On new starting quarterback Michael Cummings: He made good, decisive reads and showed leadership with the offense against Oklahoma State. He displayed toughness and he's not afraid to be vocal.
• Junior QB Cummings, with the way he played, earned the right to be the starter. The hope is he can now truly take control of the offense. His skill set is different from former starter Montell Cozart's. Offensive coordinator John Reagan and the offensive coaches will form game plans around Cummings' strengths.
• KU will continue to find ways to get senior receiver Tony Pierson the ball. (He lined up as a running back often against OSU). Bowen also was happy KU got senior receiver Nick Harwell and senior tight end Jimmay Mundine more involved, too, this past week. It was a game-plan decision.
• On senior "buck" Michael Reynolds: He is one of the guys for KU who has the ability to get to the QB, and it's critical that Kansas does that. His ability changes a lot of things for the defense, such as in coverage. Against Oklahoma State, he just beat the man in front of him to rush the passer.
• Junior defensive tackle Andrew Bolton is showing progress, too. He is disruptive. He is getting fly-bys on QB sack attempts — three on the year where he has missed. But he is improving.
• Senior corner Dexter McDonald is healthy, as are all the other KU players on the two-deep as of right now.
• Bowen has been well received from many outside of the program, but he is more concerned about the players having success.
• One of KU's biggest issues on offense is finishing blocks on the offensive line. They have to finish some people off if the offense is going to continue to improve.
• Going into the fourth quarter, Bowen could see the players getting excited on the sideline about finishing the game against Oklahoma State. To see those guys group up on their own and take ownership, it reinforced that they are starting to buy into what the coaching staff has preached since Bowen took over.
• Bowen likes running sprints with players at practices. And as far as chest-bumping and celebrating a big play goes, that is just his natural reaction.
• On KU's secondary: senior corners JaCorey Shepherd and McDonald are having great seasons. Shepherd is putting together an all-conference type season. … Senior free safety Cassius Sendish and junior strong safety Isaiah Johnson are capable of more, and Bowen is happy with what they have done. Those two have special games in them. Fish Smithson is getting tons of reps, too, because he is playing so well.
• KU is playing in a grown-man conference. Once a team can knock you off the ball, it doesn't matter what you scheme. Adjusting to that physicality and responding is a must.
• Smithson is very instinctive on the field. He understands the game well and reacts. That's the best kind of player to have at safety.
• Players show up at the football facility ready to work. At the same time, Bowen wants them being themselves and being comfortable. Giving them the freedom to do that is important. That's been one of the subtle changes, as well as creating energy and excitement in everything they do as a team.
— Listen to the complete press conference here: Bowen doesn't anticipate many more personnel changes
In the second week of the season, Oklahoma State lost its starting quarterback, junior J.W. Walsh, to a right-foot injury that could keep him off the field until at least November, if not longer.
Such a blow would have devastated lesser teams. But 10th-year Cowboys coach Mike Gundy has his program rolling, and OSU just plugged in Daxx Garman and won four games in a row.
That's what kind of team Kansas (2-3 overall, 0-2 Big 12) will have to deal with Saturday afternoon at home. The No. 16 Cowboys (4-1, 2-0) haven't lost since their opener, against defending national champion Florida State.
These days, KU needs all the help it can get, and playing at Memorial Stadium typically means the Jayhawks have a better chance to win than usual (see: 29-game road losing streak). But this week, Kansas will face some serious road warriors.
The Cowboys haven't played a true road game yet this season. However, they are 18-7 in away games since 2009, and have gone 15-6 on their Big 12 opponents' home fields. OSU has put up at least 30 points in 21 of its previous 25 road contests. What's more, in three of its last five road trips, Oklahoma State has scored 50 or more points. Fifty-plus. In away games.
With those numbers in mind, here are five OSU players the Jayhawks will have to keep their eyes on.
No. 12 — Daxx Garman, junior QB
KU and its defensive backs know they are in for an aerial attack vs. OSU's 6-foot-2, 205-pound quarterback.
Since he replaced Walsh in the second game of the season, Garman has completed 14 passes of 30 or more yards:
• Six of those for 30-39 yards — vs. Iowa State, UTSA and Texas Tech
• Six for 40-47 yards — vs. ISU, Texas Tech and UTSA
• One for 50 yards — vs. Texas Tech
• One for 87 yards — vs. Missouri State
Prior to his insertion into the spotlight, he hadn't taken an in-game snap since his junior year of high school in 2009. Now in his third year with the OSU program, it didn't make Garman any less dangerous. He leads the Big 12 in yards per completion (16.0) and yards per attempt (9.38).
In four games, Garman has completed 75 of his 128 throws for 1,200 yards and nine touchdowns while giving up four interceptions.
No. 26 — Desmond Roland, senior RB
At 6-foot-2, 210 pounds, he can truck some opposing linebackers on his way to first-down yardage or the end zone.
Last week against Iowa State, Roland scored two touchdowns, making it six games in a row that the RB had reached the end zone. He went for 95 yards on 19 carries.
The big back rushed for 144 yards and two touchdowns against Oklahoma last December and torched ISU for 219 yards earlier in 2013.
Roland leads OSU with 304 rushing yards, but he is just one of three viable rushing options for the Cowboys, who also use Tyreek Hill (196 rushing yards) and Rennie Childs (153 rushing yards).
No. 24 — Tyreek Hill, junior athlete
A lot of times on football recruiting sites, you'll see high school players listed as "athletes" rather than associating them with a particular position. Well, that's what Oklahoma State does with its 5-foot-10, 185-pound speed demon.
Hill enrolled at OSU for the spring semester and won the Big 12 indoor track title in the 200-meter dash. His football coach, Gundy, said even before the season began that the Cowboys are fortunate to have him on the roster.
"He's very fast. We'll play him at a running back position. We'll play him at the receiver position," Gundy said this summer, "and we look forward to him helping us in special teams."
The former Garden City Community College star returns kicks (351 yards) and punts (129 yards), and gets plenty of touches on offense. Hill has 14 receptions for 131 yards and a TD, as well as 196 rushing yards on 38 carries (5.2 average).
He has picked up 10 first downs for OSU this season.
No. 7 — Brandon Sheperd, junior WR
A 6-foot-1 target for Garman, he leads Oklahoma State with 16 receptions, 277 yards and 12 first-down plays.
Sheperd just went for eight receptions and 91 yards against Iowa State.
After getting more reps in practices than on game days in 2013, he had a breakout performance against Missouri State in September, with four catches — one for an 87-yard TD.
No. 10 — Seth Jacobs, sophomore WLB
His 46 career tackles are only sixth among current OSU defensive players, but the 6-2, 220-pound linebacker has only been at this for a season and a half.
Jacobs can take away passes and snuff out opponent runs. He has 35 total tackles this season and 24 of them have come on running plays.
But the guy has already intercepted two passes this season, too. Jacobs picked off Heisman Trophy-winner Jameis Winston of Florida State in his sophomore debut and also had a late-game pick against Texas Tech.
He had 10 tackles against the Red Raiders.
Clint Bowen's second weekly press conference as the Kansas University football program's interim head coach didn't provide anything ground-breaking on what's next for the Jayhawks (2-3 overall, 0-2 Big 12).
Bowen didn't announce who will start at quarterback or divulge any other immediate changes. The depth chart, in fact, looked exactly the same as it did a week ago. But he gave some insight on the vibe within the football facilities those days, and shared a little bit about some of his philosophies on playing time.
Here are the highlights from Bowen's Tuesday afternoon media session:
• The players did a great job in the first week of the transition from Charlie Weis to Bowen. KU played a "very good" West Virginia team on the road and he thought the players performed for four quarters, which was a goal.
• Oklahoma State has some youth but is playing at a very high level, having only lost to Florida State.
• KU held WVU to a field goal on four first-half drives. On each of those, the defense gave up one big play, then settled back down.
• Kansas held the WVU offense in check in the second half. (The Mountaineers' only TD came on a kickoff return.) Players showed they would compete for four quarters. There are no moral victories, but that was positive.
• There is no negativity or animosity between the relatively successful defense and the at times inept offense.
• KU will make a decision on one of its three quarterbacks this week: sophomore Montell Cozart, junior Michael Cummings and sophomore T.J. Millweard all will get a chance to prove themselves at practices. They're all in this to win, too. KU has backups at other positions who get pulled, but that doesn't get written about. The players understand they are all working together.
• The offensive coaches are looking for anything they can do in the system, with their personnel to make sure they can sustain drives and move the ball down the field.
• Bowen talked with the offensive coaches and coordinator John Reagan without getting in their face or in their business about it, following another slow day for the KU offense. There are some things Bowen thinks could help the offense out.
• One offensive solution for Kansas would be making sure senior receiver Tony Pierson gets his touches. There will be an effort to make that happen. A lot of time at WR, him getting the ball is dependent on other people.
• Junior receiver Nigel King had his number called at the right times on Saturday. Bowen didn't see any extra focus on Pierson from WVU leading to King's productivity.
• As a defensive coach, you have to stop/take away the run first. That makes life difficult offensively if you can't throw the ball and loosen up the defense. That has been one of KU's major issues. KU's offense has to find a way to make defenses honest.
• This is college football. It's fair to your team to have the mentality that if one guy is playing better, he will play Saturday. Competition is never-ending. It doesn't stop.
• Junior RB De'Andre Mann was injured at WVU. But he will be fine, and is expected to play.
• Everyone thinks it is simple to run down and cover a kickoff, but that is a decision-making process on the fly. KU has to get better in that aspect of the game in order to not give opponents an edge.
• Being a true freshman corner, like Matthew Boateng, is like carrying a big, red flag around with you. Offenses will pick on him, but he will develop. Boateng has a bright future.
• On the unexpected in his first week: Game day was a little more exciting and his heart was pumping, but he has been in the business long enough to feel very comfortable.
• On KU's running backs: Corey Avery, a true freshman, is holding up well. Mann checked out pretty well after getting hurt. They have freshman Joe Dineen, too, and there are things they can do to take the burden off of the "two starters." Pierson lining up in the backfield is always an option.
• Avery is handling things well. He has some "God-given ability" and has some size and natural instincts to run the ball.
• Millweard has been at No. 3 on KU's QB chart for a reason. Cummings and Cozart better fit what the offense wanted to do from a game plan standpoint each of the previous weeks of the season, and that is why Millweard has been No. 3 on the depth chart to this point.
• Senior corners JaCorey Shepherd and Dexter McDonald came through against some pretty good wide-outs at WVU. They didn't need help in coverage. They handled their business and that was a big part of why KU was successful in the second half.
— Hear the complete Q&A: Bowen: Competition will determine who plays for KU
With all the positive vibes circulating in the Kansas University football program this week following the removal of Charlie Weis and installment of interim head coach Clint Bowen, it's almost easy to forget that the Jayhawks actually have a very talented team waiting for them on Saturday.
West Virginia might have the exact same record as KU — 2-2 overall, 0-1 Big 12 — but the Mountaineers' losses came by a combined 23 points. And those losses were against No. 3 Alabama and No. 4 Oklahoma.
Bowen and his Jayhawks will have all sorts of matchups and schemes to worry about at what figures to be a raucous Milan Puskar Stadium in Morgantown. Under fourth-year WVU coach Dana Holgorsen, the Mountaineers have 27 games with 400 or more yards of total offense and they've surpassed 500 yards 16 times. Through four games, they're averaging 551.5 yards and 37.5 points a game.
The Kansas offense? Well, Bowen and offensive coordinator John Reagan have their work cut out for them: 359 yards a game and 15.2 points.
Here are five Mountaineers to watch.
No. 11 — Kevin White, senior WR
White is 6-foot-3, can sky even higher when necessary and is enjoying a monster season.
His season-low for receptions in a game is nine. That's how much Alabama was able to hold him back. White went for 143 yards and a TD in a 33-23 loss to the Crimson Tide.
The athletic WVU leader has 42 catches, averages 15.1 yards a reception and went for a season-long score of 68 yards against Oklahoma.
At Big 12 media days this summer, White said he remembers well his team's loss in Lawrence a season ago.
"We were kind of upset at ourselves, because we could've beat them," the receiver said. "Should've beat them. Should've beaten a lot of teams."
No. 9 — Clint Trickett, senior QB
The 6-foot-2 former Florida State Seminole didn't play in last season's WVU loss at Kansas. The Mountaineers could've used him.
Trickett has thrown for at least 348 yards in all four games this season and only Alabama limited him to one touchdown throw.
So far in 2014, he has completed 72 percent of his passes (No. 5 in NCAA, No. 1 in Big 12) for 1,600 yards and nine TD's, with three interceptions.
Against Maryland alone, Trickett connected on 37 of 49 passes for 511 yards and four touchdowns.
No. 8 — Karl Joseph, junior S
With 209 total tackles in his time at West Virginia, the 5-foot-11 safety is back at it this fall, with 22 unassisted tackles and 37 total.
Joseph racked up 13 tackles against Oklahoma in his last game, during which he also forced a fumble.
Last season against KU, he led WVU with seven tackles and recorded an interception.
The junior safety has 29 career starts in his 29 career games. He scored twice in 2013 on fumble recoveries.
No. 5 — Mario Alford, senior WR
A speedy weapon on offense and special teams, he ranks second on WVU in all-purpose yards thanks to his 207 yards worth of kickoff returns.
Alford caught a 30-yard TD pass from Trickett against Oklahoma, marking his third straight game with a touchdown reception.
In 2013, he torched Iowa State for 215 yards on just eight catches.
More recently, he returned a kickoff 100 yards for a touchdown against Alabama.
No. 35 — Nick Kwiatkoski, junior LB
The WVU defense hasn't spent a lot of time in opposing team's backfields, but the 6-foot-2 linebacker has four tackles for loss, all coming in the team's past two games — vs. Maryland and Oklahoma.
Kwiatkoski had a career day against Maryland, with 10 solo tackles, marking just the fourth time since 2002 the Mountaineers had a defender reach double digits in that category.
The middle linebacker also had seven solos against Alabama and currently has 30 total tackles this season, along with a pair of pass breakups.
Interim Kansas University football coach Clint Bowen again brought energy to what can be a pretty drab job duty — press conferences — Tuesday afternoon.
Bowen started off by talking about the great challenge and opportunity that awaits KU (2-2 overall, 0-1 Big 12) this Saturday at West Virginia (2-2, 0-1) before getting into the big-picture changes he hopes to make and many other topics.
Here are some of the highlights from the defensive coordinator-turned-head coach:
• KU beat West Virginia last season, and that should play some kind of a factor this week. There are guys on both teams that played significant roles in that one who will be back on the field this time around. Dexter McDonald was out there for that Kansas win. "It's the same show."
• The interim coach, when asked, admitted the Jayhawks are a bit of an unknown now, because Charlie Weis is gone and things will be different. Bowen isn't going anywhere close to changing everything, but there will be changes on offense, defense and special teams. The goal is to be creative and set the players up to win.
• Sophomore quarterback Montell Cozart shows up every day and puts in work, He has his teammates behind him. It's not always going to be perfect, but he is KU's quarterback. He is developing within a new offensive system and he is young.
• Senior middle linebacker Ben Heeney is not a throwback linebacker. People don't give him enough credit for how fast he flies around the field defending modern spread offenses. He can really run. Heeney is one of the better LBs KU has had in Bowen's years around the program.
• Junior offensive lineman Larry Mazyck is now KU's starting right tackle. John Reagan works with the O-line and the guys who are starting are the ones he feels comfortable with.
• As a defensive guy, Bowen used to not give one second of thought to KU's offense. Now that he is overseeing the entire program, he will lean on offensive coordinator John Reagan. Bowen trusts Reagan and the team's leading offensive mind feels good about the plan for this week. The two of them have had some good converseations.
• The coaches have talked about and given considerable thought to the team's game-day approach and game management and how those can be tweaked for the better. Bowen will keep calling the defense, so they have laid out plans to help situations where timeouts and clock management come into play.
• The players have a noticeable spirit about their work the past few days. On Tuesday morning "it was rockin' in the weight room." The Jayhawks are excited right now, and that shows up on the practice fields, too. Tuesday, the coaches were around the players early for lift groups, because Bowen thinks it's important to be down there with them.
• Bowen reiterated that he thinks the KU football program is a sleeping giant.
• College football recruiting is a highly competitive realm. KU has some commitments they feel good about. Bowen will remind those recruits about all the good things KU has to offer because he obviously doesn't want the program to lose any recruits just because Weis has left. They'll keep their eyes open on adding to the recruiting pool, too.
• Bowen wants the players to have a clean start. Sometimes players get put in roles that are deserved but that isn't always the case. Bowen has an open mind about giving players chances to contribute and players will have those chances, beginning at Tuesday's practice. Special teams are going to be competitive at practice because of that.
• Louie Matsakis' new role as special teams coordinator won't be the only different look to that phase of the game. Bowen wants first-line guys on special teams. Each KU player needs to do everything in his power to help the product on the field. Young guys will get a shot to contribute on special teams, too. Matsakis has been in this conference before, and when Bowen left his meeting with the former Mark Mangino staffer at KU, he was blown away by his preparation and what he had in store.
• Having coaching veteran Dave Campo on staff comforts Bowen. Campo's years of experience in college football and the NFL make him a great source. Campo has answers for Bowen when he needs them.
• The team's offensive identity has to start with the personnel and the players' abilities. There are some great offensive minds in the game right now, and Reagan falls in that category.
• When you play on the road, every aspect of the game and your approach has to sharpen. The Jayhawks have to embrace that the crowd is against them and have mental toughness.
— Hear the complete press conference: Bowen says changes are coming for KU football

Find more businesses on Marketplace
Arts & Entertainment · Bars · Theatres · Restaurants · Coffeehouses · Libraries · Antiques · Services