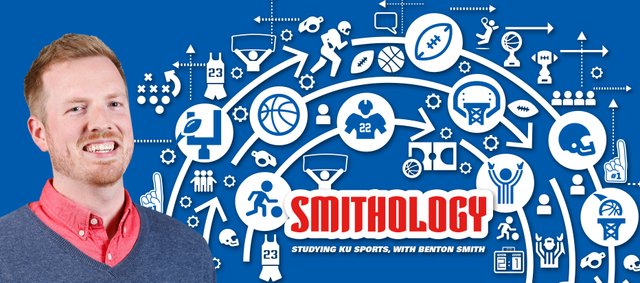 Posts tagged with
Kansas Basketball
After spending a good chunk of his summer preparing for the World University Games, in South Korea, and then leading Kansas/Team USA to a gold medal, Wayne Selden Jr.'s basketball journeys continued with a trip to the adidas Nations event, near Los Angeles, in early August.
It was there that DraftExpress.com caught up with Selden, a junior guard at KU, for a quick interview. Though he has played two seasons in the Big 12, Selden described the competition level at adidas Nations as high, too.
"You know, it's basically everybody that's left in college, that's been around for a few years, and it's a lot of guys that just know how to play basketball," Selden said.
According to SBNation.com, Selden played on one of the four teams there that featured college players, and he teamed up with Iowa State's Monté Morris and Gonzaga's Kyle Wiltjer. At one point, they lost to a team led by Indiana's Yogi Ferrell.
It sounds like a worthy training ground, and Selden told DraftExpress.com he plans to be a better player this coming season for Kansas.
"Last year I had times where I was timid, I would shy away — not shy away. Timid's not even the right word," Selden said, deciding to re-characterize his sophomore struggles. "But I wouldn't always be locked in. That's probably a better word. I wouldn't always be locked in. This year I've got a different mindset. I'm a lot more focused and I'm working. I'm out here having fun and just playing basketball."
Offensively, Selden's had issues during the 2014-15 season with his shooting inside the arc. Look at these numbers from hoop-math.com:
Selden only made 35 of 69 attempts at the rim (50.7%)

Selden converted on just 28 of 89 2-point jumpers (31.5%)
Often, Selden would reach the paint — or even the rim — and fail to finish off a solid drive with a bucket. By the end of the season, the guard hit a better percentage of his 3-pointers — 46 of 124 (37.1%) — than his 2-pointers. He said he wasn't an efficient scorer because he would get to the lane and make things more difficult than they had to be.
"But I feel like I really improved on that, just in the short time since the season ended," Selden said. "Over in Korea and here I've been doing pretty well with it."
In fact, at the World University Games Selden made 59.7% of his 2-point shots — 40 of 67 — as his offense carried the Jayhawks to an 8-0 record. He was almost unstoppable in the first seven games, making 36 of 50 (72%) of his 2-pointers, before KU played its eighth game in 10 days, everybody's legs looked dead and he shot 4-for-17 inside the arc in a double-overtime victory over Germany in the gold-medal game.
Selden's 3-point shooting didn't suffer in South Korea, either. He made 18 of 48 from deep for 37.5%, just above what he shot for KU as a sophomore. But he hopes to improve upon that clip as a junior.
"I see myself shooting over 40 percent from three this year, much improved jump shot, and I'm real confident with it right now," Selden said. "I feel like I can make every shot. Even if I miss a shot, I feel like the next one's going in."
If he can follow through with that goal and continue finishing inside, the Jayhawks should have no trouble getting back to at least the Sweet 16 for the first time since 2013. Plus, the junior will see his stock rise.
And Selden knows Bill Self needs the junior guard in an effective, assertive role, to compliment junior point guard Frank Mason III and senior forward Perry Ellis. The trio figure to carry the Jayhawks and trade off leading the team in scoring from game to game.
"Basically, me and Frank, we the real bulldogs," Selden said. "We're gonna run the squad this year. Perry's gonna get buckets, obviously, because that's what Perry does. But me and Frank, we're the heart of the team. We're gonna have to take over and run the show."
In case you were wondering, DraftExpress.com's mock NBA Draft for 2016 doesn't include Selden. The website actually has him as a second-round pick — 52nd — in the 2017 draft (after what will be his senior season).
KU freshman big man Cheick Diallo is listed as the No. 15 pick in the first round for 2016, and sophomore wing Svi Mykhailiuk is two spots behind him, at No. 17. Jayhawks senior forward Perry Ellis isn't listed in the top 60 for the 30-team, two-round draft.
From time to time during Devonté Graham's freshman season at Kansas, the young point guard exhibited the shooting, passing and decision-making of a veteran.
The 6-foot-2 lead guard from Raleigh, North Carolina, scored a team-high 14 points in his debut, came away with three steals against Florida in a comeback victory, didn't miss a shot on his way to a career-high 20 points against TCU and got KU to overtime by hitting two clutch free throws late against West Virginia.
The floor general in the making, though, made his most lasting impression in the Jayhawks' season-ending loss to Wichita State in the NCAA Tournament's Round of 32. Graham led KU with 17 points, pilfered five takeaways and knocked down three 3-pointers.
For a program that has suffered two consecutive early exits in March Madness, optimism abounds for Kansas heading into the 2015-16 season. The Jayhawks are expected to be just as good as — if not better than — any of the nation's projected top teams, such as North Carolina, Kentucky, Duke, Maryland, Iowa State, Virginia and Arizona. The return of Graham, Perry Ellis, Frank Mason III, Wayne Selden Jr., Brannen Greene, Jamari Traylor, Landen Lucas, Svi Mykhailiuk and Hunter Mickelson to go with another highly regarded recruiting class brings on those expectations.
At Kansas, one comes to expect significant individual improvements from season to season, and Graham has heaps of potential as a point guard. Just ask his coach, Bill Self.
"Devonté's gonna be our next Aaron Miles," Self proclaimed at KU's end-of-season team banquet. "That's what Devonté is. He's Aaron, but can actually shoot it better than Aaron. A lot better than Aaron."
Miles could be considered the last true point guard to start at Kansas. Most of Self's primary ball-handlers through the years have played more like combo guards or scoring point guards.
How does Graham compare to Miles and other former KU ball-handlers? We've only seen one season of Graham, so it helps to narrow down the sample size for all the players in the discussion. Check out the NCAA Tournament numbers for Miles, Graham and every other lead Kansas guard to play a significant role during his freshman season in the past 15 years.
Each Jayhawk point guard is listed with the season of his tourney debut and the seed KU earned that year.
Kirk Hinrich — 2000, No. 8 seed
• vs. No. 9 seed DePaul — 81-77 win (OT):
8 points, 3/4 FGs, 2/2 3s, 4 assists, 5 turnovers, 4 rebounds in 29 minutes
• vs. No. 1 seed Duke — 69-64 loss:
12 points, 4/7 FGs, 3/5 3s, 1/3 FTs, 6 assists, 3 turnovers, 2 rebounds in 28 minutes
— Averages: 10 ppg, 63.6% FGs, 71.4% 3s, 33.3% FTs, 5.0 assists, 4.0 turnovers, 3.0 rebounds in 28.5 minutes
Aaron Miles — 2002, No. 1 seed
• vs. No. 16 seed Holy Cross — 70-59 win:
7 points, 3/8 FGs, 0/1 3s, 1/1 FTs, 1 assist, 5 turnovers, 2 steals in 36 minutes
• vs. No. 8 seed Stanford — 86-63 win:
8 points, 2/4 FGs, 0/0 3s, 4/4 FTs, 5 assists, 4 turnovers, 4 rebounds, 1 steal in 25 minutes
• vs. No. 4 seed Illinois — 73-69 win:
13 points, 5/11 FGs, 1/3 3s, 2/2 FTs, 5 assists, 3 turnovers, 7 rebounds, 1 steal in 35 minutes
• vs. No. 2 seed Oregon — 104-86 win:
6 points, 2/10 FGs, 0/2 3s, 2/2 FTs, 8 assists, 3 turnovers, 2 rebounds, in 30 minutes
• vs. No. 1 seed Maryland — 97-88 loss:
12 points, 1/7 FGs, 0/4 3s, 10/12 FTs, 10 assists, 3 turnovers, 3 rebounds, 2 steals in 28 minutes
— Averages: 9.2 points, 32.5% FGs, 10% 3s, 90.4% FTs, 5.8 assists, 3.6 turnovers, 3.2 rebounds, 1.2 steals in 30.8 minutes
Russell Robinson — 2005, No. 3 seed
• vs. No. 14 seed Bucknell — 64-63 loss:
Did not play
— Averages: DNP
Mario Chalmers — 2006, No. 4 seed
• vs. No. 13 seed Bradley — 77-73 loss:
15 points, 6/11 FGs, 2/4 3s, 1/2 FTs, 0 assists, 5 turnovers, 3 steals, 3 rebounds, 5 fouls in 34 minutes
— Averages: 15.0 points, 54.5% FGs, 50% 3s, 50% FTs, 0.0 assists, 5.0 turnovers, 3.0 steals, 3.0 rebounds in 34.0 minutes
Sherron Collins — 2007, No. 1 seed
• vs. No. 16 Niagara — 107-67 win:
15 points, 4/9 FGs, 2/3 3s, 5/6 FTs, 6 assists, 0 turnovers, 4 steals, 1 rebound in 20 minutes
• vs. No. 8 Kentucky — 88-76 win:
8 points, 4/11 FGs, 0/2 3s, 2 assists, 3 turnovers, 1 rebound in 26 minutes
• vs. No. 4 Southern Illinois — 61-58 win:
2 points, 1/3 FGs, 0/1 3s, 1 assist, 3 turnovers, 2 steals, 3 rebounds in 23 minutes
• vs. No. 2 UCLA — 68-55 loss:
0 points, 0/4 FGs, 0/1 3s, 2 assists, 1 turnover, 1 rebound in 15 minutes
— Averages: 6.3 points, 33% FGs, 29% 3s, 83% FTs, 2.8 assists, 1.8 turnovers, 1.5 steals, 1.5 rebounds in 21.0 minutes
Tyshawn Taylor — 2009, No. 3 seed
• vs. No. 14 seed North Dakota State — 84-74 win:
8 points, 4/9 FGs, 0/1 3s, 0/1 FTs, 1 assist, 2 turnovers, 2 rebounds in 27 minutes
• vs. No. 11 seed Dayton — 60-43 win:
3 points, 1/5 FGs, 0/1 3s, 1/3 FTs, 3 assists, 6 turnovers, 1 steal, 3 rebounds in 27 minutes
• vs. No. 2 seed Michigan State — 67-62 loss:
8 points, 2/4 FGs, 0/1 3s, 4/4 FTs, 2 assists, 3 turnovers, 1 steal, 1 rebound in 28 minutes
Averages: 6.3 points, 38.8% FGs, 0% 3s, 62.5% FTs, 2.0 assists, 3.7 turnovers, 0.7 steals, 2.0 rebounds in 27.3 minutes
Elijah Johnson — 2010, No. 1 seed
• vs. No. 16 seed Lehigh — 90-74 win:
0 points in 1 minute
• vs. No. 9 seed Northern Iowa — 69-67 loss:
Did not play
— Averages: 1 GP, 0.0 points in 1.0 minutes
Josh Selby — 2011, No. 1 seed
• vs. No. 16 seed Boston — 72-53 win:
4 points, 2/6 FGs, 0/2 3s, 2 assists, 1 turnover, 2 rebounds in 15 minutes
• vs. No. 9 seed Illinois — 73-59 win:
0 points, 0/0 FGs, 2 assists, 0 turnovers, 1 rebound in 10 minutes
• vs. No. 12 seed Richmond — 77-57 win:
9 points, 3/9 FGs, 3/5 3s, 0 assists, 1 turnover, 3 rebounds in 17 minutes
• vs. No. 11 seed VCU — 71-61 loss:
2 points, 1/5 FGs, 0/3 3s, 0 assists, 0 turnovers, 1 rebound in 15 minutes
— Averages: 3.8 points, 30% FGs, 30% 3s, 1.0 assists, 0.5 turnovers, 1.8 rebounds in 14.3 minutes
Naadir Tharpe — 2012, No. 2 seed
• vs. No. 15 seed Detroit — 65-50 win:
0 points, 0/3 FGs, 0/1 3s, 1 assist, 2 turnovers in 13 minutes
• vs. No. 10 seed Purdue — 63-60 win:
3 points, 1/3 FGs, 1/3 3s, 0 assists, 1 turnover, 1 rebound in 4 minutes
• vs. No. 11 seed North Carolina State — 60-57 win:
Did not play
• vs. No. 1 seed North Carolina — 80-67 win:
Did not play
• vs. No. 2 seed Ohio State — 64-62 win:
Did not play
• vs. No. 1 seed Kentucky — 67-59 loss:
Did not play
— Averages: 1.5 points, 17% FGs, 25% 3s, 0.5 assists, 1.5 turnovers, 0.5 rebounds in 8.5 minutes
Conner Frankamp — 2014, No. 2 seed
• vs. No. 15 seed Eastern Kentucky — 80-69 win:
10 points, 3/6 FGs, 0/2 3s, 4/4 FTs, 4 assists, 0 turnovers in 25 minutes
• vs. No. 10 seed Stanford — 60-57 loss:
12 points, 4/8 FGs, 4/7 3s, 0 assists, 0 turnovers, 2 rebounds, 1 steal in 18 minutes
— Averages: 11 points, 50% FGs, 44% 3s, 100% FTs, 2.0 assists, 0.0 turnovers, 1 rebound, 0.5 steals in 21.5 minutes
Frank Mason III — 2014, No. 2 seed
• vs. No. 15 seed Eastern Kentucky — 80-69 win:
2 points, 1/1 FGs, 0/2 FTs, 4 assists, 1 turnover, 4 rebounds in 9 minutes
• vs. No. 10 seed Stanford — 60-57 loss:
2 points, 0/4 FGs, 0/3 3s, 2/2 FTs, 2 assists, 1 turnover, 2 rebounds, 1 steal in 22 minutes
— Averages: 2 points, 20% FGs, 0% 3s, 50% FTs, 3.0 assists, 1.0 turnover, 3.0 rebounds, 0.5 steals in 15.5 minutes
Devonté Graham — 2015, No. 2 seed
• vs. No. 15 seed New Mexico State — 75-56 win:
8 points, 2/6 FGs, 2/2 3s, 2/2 FTs, 4 assists, 3 turnovers, 2 rebounds in 25 minutes
• vs. No. 7 seed Wichita Stte — 78-65 loss:
17 points, 5/13 FGs, 3/8 3s, 4/4 FTs, 3 assists, 1 turnover, 1 rebound, 5 steals in 29 minutes
— Averages: 12.5 points, 37% FGs, 50% 3s, 100% FTs, 3.5 assists, 2.0 turnovers, 1.5 rebounds, 2.5 steals in 27 minutes
Now let's throw all those stats in one place to make things easier, and see which KU freshman point guards/combo guards truly performed the best.
Key: BLUE NUMBERS = Best in the group; RED NUMBERS = 2nd-best
KU Freshman PGs NCAA Tournament Numbers — 2000 to present
Player (year)
GP
PPG
FG%
3%
FT%
APG
TOPG
RPG
SPG
MPG
Kirk Hinrich ('00)
2
10
64%
72%
34%
5.0
4.0
3.0
--
28.5
Aaron Miles ('02)
5
9.2
33%
10%
90%
5.8
3.6
3.2
1.2
30.8
Russell Robinson ('05)
0
--
--
--
--
--
--
--
--
--
Mario Chalmers ('06)
1
15
55%
50%
50%
0.0
5.0
3.0
3.0
34.0
Sherron Collins ('07)
4
6.3
33%
29%
83%
2.8
1.8
1.5
1.5
21.0
Tyshawn Taylor ('09)
3
6.3
39%
0%
63%
2.0
3.7
2.0
0.7
27.3
Elijah Johnson ('10)
1
0
--
--
--
0.0
0.0
0.0
0.0
1.0
Josh Selby ('11)
4
3.8
30%
30%
--
1.0
0.5
1.8
0.0
14.3
Naadir Tharpe ('12)
2
1.5
17%
25%
--
0.5
1.5
0.5
0.0
8.5
Conner Frankamp ('14)
2
11
50%
44%
100%
2.0
0.0
1.0
0.5
21.5
Frank Mason III ('14)
2
2.0
20%
0%
50%
3.0
1.0
3.0
0.5
15.5
Devonté Graham ('15)
2
12.5
37%
50%
100%
3.5
2.0
1.5
2.5
27.0
When you stack the numbers together, four guys stand out as the clear-cut leaders: Kirk Hinrich, Aaron Miles, Mario Chalmers and Devonté Graham.
Hinrich led in FG% (64%), 3-point % (72%) and took second place in assists (5.0) and rebounds (3.0).
Miles played in the most games (5), dished the most assists (5.8) and pulled down the most boards (3.2), while posting the second-best free-throw numbers (90%) and minutes played (30.8).
In his one tournament game as a freshman, Chalmers scored 15 points, swiped 3 steals and played 34 minutes to lead the group, and finished second in FG% (55%), 3-point % (50%) and rebounds (3).
Graham's numbers look just as good as the ones posted by any of those other three guys. By the way, Hinrich, Miles and Chalmers all became some of the best Kansas players in recent memory. Graham hit 100% of his free throws to tie the departed Conner Frankamp for first, and had the second-best numbers among the 12 freshman point guards in points (12.5), 3-point % (50%) and steals (2.5).
Limiting the turnovers-per-game numbers to those who played at least 20 minutes, Graham's 2.0 giveaways were only bettered by Frankamp (0.0) and Sherron Collins (1.8).
After playing in his first NCAA Tournament game this past March, in Omaha, Nebraska, Graham said staying loose keyed his performance on that stage.
"When you have fun," he said, "a lot of good things happen."
Graham didn't didn't just look comfortable, he stood out as someone who could change the flow and make a critical impact.
"As soon as the game started, as soon as I got on the court, after I got up and down, started sweating a little bit, I just felt like it was another normal game," Graham said. "I'm not thinking about how big it is and all the pressure. You've just gotta be calm in that situation."
Whether Graham starts or remains a key backup in his sophomore season has yet to be determined. KU's summer play at the World University Games should heavily play into that decision for Self.
After averaging 18.1 minutes, 5.9 points and 2.1 assists as a freshman, all those numbers figure to increase in Graham's second season at KU. Self likes what he has in Graham, and even if Mason keeps his starting spot the two easily could could play side-by-side for long stretches to give KU a pair of play-makers.
"When we're in a game together, we're always thinking: attack," Graham said of teaming up with Mason. "It's kind of hard to stay in front of both of us at the same time. We try and break the defense down, find the right guys open to pass it to — create for others and also ourselves."
More playing time for a more experienced Graham should mean more success for the Jayhawks next season, as they try to get back to the Final Four for the first time since 2012. That KU team had Tyshawn Taylor and Elijah Johnson as point guards, and neither looked nearly as good his freshman season as Graham did.
The more you hear about Kansas basketball commitment LaGerald Vick, the more impressive he seems.
National analyst Eric Bossi of Rivals watched the 6-foot-5 guard from Memphis this past weekend in New York and came away claiming Rivals.com needs to move his national ranking of No. 137 up "at least 100 spots."
In order to get a better idea about Vick as a player, just check out his highlight videos. The 175-pound guard, who reportedly will re-classify and join the 2015 KU recruiting class with Carlton Bragg and Cheick Diallo, plays for Team Thad AAU, and in the past year or so he has put together quite the YouTube résumé.
Three of his scoring reels are posted below. With each one, I included some quick take-aways about what the clips tell us about this multi-skilled guard. Obviously, not everything we see here will immediately translate to college basketball and the Big 12, but there are plenty of promising signs that this previously unheralded recruit could turn into a go-to scorer for the Jayhawks before his days in Allen Fieldhouse are through.
This latest highlight reel from Courtside Films doesn't capture the correct way to spell Vick's first name, but it does provide an impressive array of highlights
• Vick can pull up for a 3-pointer off the dribble with ease when his defender leaves his hands down or fails to close out.
• His shooting, strength and ability to finish above the rim all look better now than they did in past highlight videos (shown below).
• When Vick's man gets low and really tests him on the perimeter, his ball-handling allows him to not only maintain possession but also get creative and find a way to punish his defender.
• He may be a little too reliant on his right hand at this point, but he does go left off the dribble from time to time, and that's obviously something he can continue to develop.
• No matter where he gets the ball, Vick stands out as an offensive threat in his ability to create better looks for himself, whether that be with a ball fake, jab step, cross-over or hesitation dribble. He appears a real challenge to keep in check.
• By the looks of this highlight reel, Vick is as confident a 3-point shooter as one could hope for. He doesn't overthink things when he's open from downtown, he just rises up and lets it fly.
• Finishing in traffic isn't for everyone. But it looks like Vick enjoys the challenge that taking on multiple defenders provides. Even when the road to the hoop looks treacherous, he doesn't show any fear.
• It's just a bad idea in general to leave him open anywhere on the court. He can either pull up for an easy look from behind the arc or speed through driving lanes to the rim.
• Vick often shows creativity in avoiding potential shot-blockers.
• He has a slight frame, but sometimes uses that to his advantage by slithering between defenders.
• If teams decide they want to take away his shooting ability, he could easily turn into a drive-first player on offense.
• Vick is confident and crafty when he gets into the paint, regardless of what kind of defender flies at him. In this aspect, he kind of reminded me of Manu Ginobili in his prime.
• He can play above the rim when he gets a wide-open lane or someone fails to put a body on him on the offensive glass.
• If you make the mistake of crowding Vick on the perimeter he is fast enough off the dribble to blow by you.
• Obviously his jumper is one of his strengths, enabling him to punish defenses if they leave him open (keep in mind many of these highlights come against teams ignoring basic defensive principles).
• Vick will need to clean up his ball-handling when he's taking on college guards. He is able to play pretty loose in these types of AAU showcases and (in the past at least) carries the ball at times when using his dribble outside.
• The kid has pretty quick hops, and can head skyward in a hurry.
• Vick's now-you-see-it/now-you-don't methods of slashing might be the final ingredient that turns him into a big-time college scorer. He can show defenders the rock, then take it away and finish by utilizing the window he just created for himself.
• His cross-over has a strong burst to it and he's always thinking "attack" when he has the ball in transition.
• Vick can finish with either hand once he has slashed his way into the paint.
• This scoring guard doesn't just rely on floaters, he takes advantage of angles on the floor and uses the glass well, even six to eight feet away from the rim. Not many guys have so many tricks in their bags.
Meet Cheick Diallo.
He's 6-foot-9, 220 pounds. He was MVP of the McDonald's All-American game and co-MVP of the Jordan Brand Classic.
And he just might be the next great big man at Kansas.
Originally from Mali, the five-star post player turned himself into one of the nation's elite college prospects at Our Savior New American High, in Centereach, New York. He joins KU as the No. 5 overall talent in the Class of 2015, according to Rivals.com.
The big man stole the show at the McDonald's all-star game earlier this month, where his name was called repeatedly, bucket after bucket, and he wowed the Chicago crowd with a fast-break spin-move on his way to an 18-point/10-rebound performance.
He even blocked some shots in the offense-oriented showcase and dropped a dime inside.
Diallo appears to have everything you're looking for in a traditional big man: length, toughness, and the ability to finish at the rim on one end of the floor while intimidating the opposition from doing the same on the other end.
The guy even snags defensive rebounds anticipating the ensuing outlet pass he's about to sling down the floor.
That makes him a perfect fit for KU coach Bill Self. Even better, the lean, young big fills a need for next season's roster.
Self continually referenced the Jayhawks' lack of an elite interior presence during the 2014-15 season. Unlike most Kansas teams, this one couldn't throw the ball into the post and get a basket. Even worse perhaps, there was no rim protector waiting in the paint on defense.
That gaping hole in KU's lineup likely is the very reason Diallo will be playing at Allen Fieldhouse next season.
"I felt like Kansas was the best place for me," Diallo told ESPN.com's Paul Biancardi. "I can earn playing time right away. I played against Joel Embiid in high school and watched his development. I need to work on a lot of things and feel coach (Bill) Self can help my game. On my visit, the campus was great and the people were nice. I could see myself there."
Picture Diallo in a Kansas uniform, playing alongside all the returning Jayhawks and fellow freshman Carlton Bragg, and it's easy to envision KU getting past the first weekend of the NCAA Tournament for the first time in three seasons. And back to the Final Four for the first time since 2012.
Here are a few more Diallo highlight reels as your mind wanders about the possibilities.
The Oklahoma City Thunder has a coaching vacancy.
Cue the wild speculation.
Yahoo's Adrian Wojnarowski reported Wednesday afternoon the small-market NBA franchise not too far from Lawrence, Kansas, decided to get rid of head coach Scott Brooks.
So don't be too surprised if rumors start swirling about the Thunder having interest in Kansas head coach Bill Self or vice versa.
According to Wojnarowski, Oklahoma City has strong interest in Florida coach Billy Donovan. If the two-time NCAA champion Gators coach wants to jump to the league, the job could be his for the taking.
Plus, UConn's Kevin Ollie, who played for OKC, could figure into the coaching search.
But KU fans long have feared Self would leave Allen Fieldhouse behind for a lucrative, appealing job in the professional ranks. Throw into the equation that Self grew up in Edmond, Oklahoma, and went to Oklahoma State, and one could easily infer the Jayhawks' coach would listen if OKC gave him a call.
And any coach with a pulse would have to contemplate such an offer, because the Thunder have arguably two of the best five players in the NBA in Russell Westbrook and Kevin Durant.
Here's what we know:
• NBA teams have reached out to Self in the past. Just last year, Cleveland had some exploratory discussions with him about his interest.
• But Self told Gary Bedore last summer "not many" organizations have actually sought him out.
• As recently as last offseason, Self shot down the notion of leaving Kansas for an NBA job anytime soon.
"We've got so many good things going on right here," Self told 610 radio in May of 2014. "You add the DeBruce Center (for Naismith rules and training table) and add the living quarters (new apartment complex to be built) to go along with the way we'll be fed, from a recruiting standpoint we've done pretty well. I think we can even take a step up."
The Thunder might not even have Self on their short list. It's too early in the process to know either way. Whomever OKC goes after, expectations will be monumental. Injuries to Durant, Westbrook and Serge Ibaka at various junctures left the Thunder out of the playoffs this year. And Oklahoma City has a championship-level roster when everyone is healthy.
The new guy, whether that's Donovan, Ollie, a coach with NBA experience or someone else, will be expected to not only guide the Thunder back to the NBA Finals for the first time since 2012, but bring the Larry O'Brien Trophy to Oklahoma.
OKC general manager Sam Presti made that clear in a statement he released:
"We move forward with confidence in our foundation and embrace the persistence and responsibility that is required to contract an elite and enduring basketball organization capable of winning an NBA championship in Oklahoma City."
Self operates at KU with those types of job requirements, and maintaining those is easier at the college level when you're working at a name-brand program such as Kansas.
For all the talent the Thunder has, nothing in the NBA is guaranteed. Durant will be a free agent in 2016. Westbrook's contract expires the following season. We might be two years away from Oklahoma City falling into irrelevancy.
You couldn't say that about Kansas.
Are the Thunder interested in Bill Self? Who knows at this juncture.
Given Self's situation, and contract with KU, it's hard to imagine he would want to leave that behind to become the head coach of his home state's pro team.
UPDATE — 5:30 p.m.
The Oklahoman's Thunder beat writer, Anthony Slater, on Wednesday posted a long list of possible replacements for Brooks. Of course, Donovan and Ollie topped the lineup as favorites.
However, The Oklahoman also pointed to Self and Iowa State's Fred Hoiberg as currently employed options. Slater wrote Self would be a "widely popular" hire in OKC:
"Self is from Edmond and is as charismatic as they come. Not sure he fits the Thunder mold or is even on the radar at all. But, man, is it a fun hire to think about. Particularly from a media perspective."
Like fellow one-and-done Jayhawk Kelly Oubre Jr., Kansas freshman forward Cliff Alexander won't have a press conference to discuss his decision to leave early and enter the NBA Draft.
An NCAA investigation into his eligibility that forced KU to keep Alexander off the court for the final eight games of the season surely had much to do with that.
The 6-foot-8 big man from Chicago played 28 games for Kansas, started six of those and finished his short-lived career as a Jayhawk averaging 7.1 points, 5.3 rebounds and 1.3 blocks, while shooting 56.6% from the floor and 67.1% from the free-throw line.
Despite unpredictable production on the floor and off-the-court issues surrounding an alleged extra benefit for a family member, Alexander says in a video released by KU Athletics that he will remember his time with the program fondly.
Alexander says his first trip to Allen Fieldhouse, the venue that became his temporary basketball home, really stands out for him.
"It means a lot to me to know that a lot of great players have played in the fieldhouse," Alexander says. "Basketball was invented here and one of the greatest coaches coached here, one of the greatest coaches still do coach here. It was just a great experience."
(Give Alexander a pass on that "basketball was invented here" part of it. Someone on campus probably told him that or he inferred it from the tales of KU lore. Of course, the inventor of the game, Dr. James Naismith, coached at Kansas from 1898 to 1907.)
While the video doesn't get into his reasons for leaving or his at times tumultuous season, it does give the young forward a chance to thank KU coach Bill Self and offer a final message to the Kansas fans.
"Thanks for being with me, supporting me the whole way. I love you guys and miss you guys. Rock chalk Jayhawk."
Alexander reached double figures in scoring nine times in his lone season in Lawrence and twice had double-digit rebound totals.
The potential first-round pick showed brief flashes of what he might some day become as a player, but you can see in this chart from StatSheet.com just how erratic a year he had.
Here is a look back at Alexander's most productive games for Kansas:
Nov. 24 vs. Rider: 10 points, 4 rebounds 4/4 FGs, 2/3 FTs in 13 minutes

Nov. 28 vs. Tennessee: 16 points, 4 rebounds, 5/6 FGs, 6/9 FTs in 20 minutes

Dec. 5 vs. Florida: 12 points, 10 rebounds, 2/4 FGs, 8/8 FTs in 19 minutes

Dec. 20 vs. Lafayette: 10 points, 5 rebounds, 2 blocks, 4/6 FGs, 2/2 FTs in 17 minutes

Jan. 4 vs UNLV: 10 points, 5 rebounds (4 offensive), 2 blocks, 5/12 FGs in 21 minutes

Jan. 10 vs. Texas Tech: 12 points, 5 rebounds, 2 blocks, 6/8 FGs in 15 minutes

Jan. 19 vs. Oklahoma: 13 points, 13 rebounds (7 offensive), 3 assists, 4/7 FGs, 5/7 FTs in 23 minutes

Jan. 24 at Texas: 15 points, 9 rebounds (5 offensive), 6/11 FGs, 3/6 FTs in 27 minutes

Feb. 10 at Texas Tech: 10 points, 5 rebounds, 4 blocks, 4/5 FGs, 2/3 FTs in 20 minutes
Shaka Smart, whose 2011 VCU Rams busted onto the college hoops scene by toppling No. 1 seed Kansas on the way to the Final Four, didn't flee for the first big-name university to call him up once he became a hot coaching commodity. He stuck it out in Richmond, Virginia, and waited for the right job.
The up-and-coming, 37-year-old coach from a previously unheralded program in a far-from-major conference has arrived in the Big 12, where KU has reigned supreme for 11 consecutive seasons.
Friday, Texas introduced Smart as its new men's basketball coach — a move that could change the landscape of Big 12 basketball for years to come.
At VCU, Smart's teams won 74.4% of their games with his "havoc" brand of full-court pressure defense and up-tempo offense. The Rams led the country in steals per game for three consecutive seasons (2011-12, 2012-13 and 2013-14) and ranked fourth nationally this past year (9.5 spg).
With that unique brand of basketball, VCU joined Duke as the only two programs in the nation to win at least 26 games in each of the past six seasons — not even Kansas could make that claim, thanks to a 25-10 showing in 2013-14.
Make no mistake, that Elite Eight win over KU in San Antonio four years ago catapulted Smart into the college hoops zeitgeist. Without that victory, who knows if he is standing in Austin, Texas, today flashing a "hook 'em, Horns" sign.
With Smart landing at Texas, that VCU-Kansas game came up at his introductory press conference. A reporter asked the new Longhorns coach whether his "havoc" brand of hoops translated well to a major conference such as the Big 12.
Smart's fearlessness and swagger showed up in his answer:
"It translated pretty well a few years ago in San Antonio."
On that day, 11th-seeded VCU beat top-seeded Kansas, 71-61. The Jayhawks had lost twice all season before shooting 22-for-62 (35.5%) against Smart's Rams and missing all but two of their 21 three-pointers (9.5%). KU turned the ball over 14 times (20.6% of its possessions), and VCU harassed Kansas star forward Marcus Morris into eight giveaways.
After the loss, KU coach Bill Self said the Rams didn't get the Jayhawks' best shot, "but they had a lot to do with it not being our best shot."
Basically, Kansas performed way out of character, because Smart's Rams wanted the game to play out in that fashion.
"They were the aggressor," Self said at the time. "Our whole deal is, 'They are a scrappy team. We've got to be scrappier. Attack. Attack.' They were the ones on the attack much more than us."
Following the biggest victory of his career, the then-VCU coach said his senior-laden team established the tone in the first half (KU trailed 41-27 at the break).
"And if you watch closely, their players were tugging on their shorts for much of the game. When you don't have your legs, it's hard to make outside shots."

"… That's why we play the way we play," Smart said. "That's part of our havoc style is getting people winded, getting people fatigued."
A little more than four years later, the new Texas coach reflected on the marquee victory and said his VCU team had a swagger and belief about it "that I think you have to have to beat those types of teams."
Now his goal is to replicate that at UT.
"That's what we're gonna work towards here. And I think that is very, very doable, but it takes a connected effort. It takes a group of guys that are willing to put the team agenda front and center and understand if the team succeeds, everyone benefits."
The Big 12 has some of the best coaches in America, and now that Smart has arrived on the scene, dominating the league will become even more difficult for KU and Self. When Smart spoke at his introductory press conference about what attracted him to the Texas job, he repeatedly mentioned its "world class" athletics department and the pride UT takes in winning championships.
Rick Barnes didn't exactly leave Texas in shambles. Yes, Myles Turner and Jonathan Holmes are gone. But Isaiah Taylor, Demarcus Holland, Javan Felix, Cameron Ridley, Kendal Yancy, Connor Lammert and Prince Ibeh all figure to be back next season.
And now UT has a young, energetic, charismatic coach in charge of a sleeping giant of a basketball program. Meaning, Texas will likely start landing even better recruiting classes.
Shaka Smart didn't say it out loud during his first appearance in burnt orange — and why would he? — but you know his goal is for Texas to knock KU from its Big 12 throne, and give the league another powerhouse program that annually contends for national titles.
Known not just for his contributions to the game of basketball, but also for his class and love for his players, Dean Smith's legend continues to grow — even after his death.
Before Smith died, the former Kansas basketball player and legendary North Carolina coach made sure he left a little "thank you" behind for each of his former players.
A photo of a letter sent out from Smith's trust began circulating on social media Thursday afternoon.
The message, as shown in the note sent to former UNC player Dante Calabria, explained that Smith set up his will to give $200 to each Tar Heel he coached during his time in Chapel Hill:
"Each player was important and special to Coach Smith and when he prepared his estate plan, Coach wanted to reach out to each of his lettermen. Accordingly, Coach directed that following his passing each letterman be sent a two hundred dollar check with the message, 'enjoy a dinner out, compliments of Coach Dean Smith.'"
What a cool gesture.
Smith, a native of Emporia, played at KU under Phog Allen, and came off the bench for the Jayhawks when they won the 1952 national championship game against St. John's.
Separated by 161 miles of interstate and rolling plains, Kansas and Wichita State could play basketball against each other every year pretty easily.
Of course, they don't. Which makes Sunday's NCAA Tournament meeting — the first game between the Jayhawks and Shockers since January 6, 1993 — feel even more significant. As if that would be necessary in this scenario: winner moves on to the Sweet 16; loser's season is over.
KU and WSU have squared off 14 times in the past, but Sunday in Omaha marks the first time that will happen with both ranked in the AP Top 25. Kansas entered the tourney at No. 10 and Wichita State is 14th.
The Shockers (29-4) also made it this far into March Madness last season, when they fell in their second game as the No. 1 seed to No. 8 seed Kentucky — the eventual national runner-up. In 2013, WSU went all the way to the Final Four. So it's not as if this stage, hype or playing Kansas will rattle Wichita State.
If WSU can knock off its in-state big brother, that would give Gregg Marshall's program 30 wins for the third season in a row. Since leaving Winthrop (a program he took to seven NCAA Tournaments), Marshall has gone 6-3 in The Big Dance at Wichita State.
Marshall's teams have a reputation for playing tough, even when they are out-sized, as WSU will be against Kansas (27-8). But the Shockers' four perimeter players all rebound, which has allowed Wichita State to average a +5.3 advantage on the glass this season (31st in the nation).
Having all those guards also makes it easier to protect the rock. WSU commits fewer turnovers a game (9.1) than all but three teams in the nation, and the Shockers have a +3.9 turnover margin.
The guy who runs the show, junior point guard Fred VanVleet, said his perimeter running mates Ron Baker, Tekele Cotton and Evan Wessel give WSU a unique look.
"They're all irreplaceable to me," VanVleet said.
One of the most talented point guards in the nation, VanVleet might be the most important player on the CenturyLink Center floor Sunday. So I asked him to give a little info on his teammates after he spoke with various reporters about his own development.
Here are the Shockers Kansas will have to worry about as the Jayhawks aim to survive and advance to the Sweet 16.
SHOCKERS STARTERS
No. 31 — Ron Baker, 6-4, 220 junior G
— Season stats: 15.0 points, 43.7% FGs, 38.4% 3s (76 of 198), 75.8% FTs (91 of 120), 4.5 rebounds, 2.5 assists, 1.4 steals
"Obviously Ron has been our best scorer this year, shooting the ball. And his defense is kind of underrated at times."
— hoop-math.com nugget (stats entering NCAA Tournament): Most of Baker's shots come from downtown: 53.2% of his team-leading 355 attempts. WSU doesn't mind that he takes the most shots, either. He leads their top seven players in eFG%: 54.6%.
No. 23 — Fred VanVleet, 6-0, 195 junior PG
— Season stats: 13.1 points, 43.3% FGs, 36.2% 3s (38 of 105), 79.9% FTs (119 of 149), 4.4 rebounds, 5.3 assists, 1.8 steals
For all he can do offensively, he has made it a point to work himself into a standout defender, as well.
"I think wanting to be a good defender is probably the first step."
One of the assistant coaches his freshman year used to joke he had trouble finding guys VanVleet was capable of guarding when they were going over scouting reports.
"I just didn't want to be that guy."
"Having Tekele on our team, and seeing the respect that he gets for locking people down, I always wanted to be held in that same regard."
"I think paying attention to game plan and scouting and just studying guys that you might guard helps a lot."
"It's tricky, because I try to be aggressive, but being as important as I am to this team … sometimes I got in foul trouble early on in this season being stupid."
"You just want to be sound. If it's a great scorer, try to make it tough on them, try to make every shot contested. If it's a point guard who just runs the show, I just like to deny him and disrupt him, disrupt the timing of the offense and just make life miserable for the other team."
— hoop-math.com nugget: VanVleet operates and scores in every area of the floor. He makes 52.8% of his shots at the rim, 36.8% of his 2-point jumpers and 36.2% of his 3s.
No. 12 — Darius Carter, 6-7, 245 senior F
— Season stats: 11.1 points, 51.8% FGs, 3 of 5 3s, 63.5% FTs, 5.4 rebounds
Carter leads the way inside for the perimeter-oriented Shockers, and they will need him to make his presence felt against a larger KU team.
"He's been real great when he's on the floor, not in foul trouble."
That quote might sound disparaging, but you have to consider the source. VanVleet is the point guard, and a team leader. He wants Carter giving Wichita State all he can.
And Carter was sitting right next to him in the locker room when VanVleet said that. Subtle reminder. Plus, he spent time addressing his own foul issues and overcoming those. He wants his vital teammate to do the same.
— hoop-math.com nugget: Carter makes the most of his touches, converting 66.4% of his shots at the rim and 42.2% of his 2-point jumpers. He also has 21 put-backs on the offensive glass this season.
No. 32 — Tekele Cotton, 6-3, 205 senior G
— Season stats: 9.6 points, 41.2% FGs, 29.6% 3s (32 of 108, 70% FTs, 4.1 rebounds, 2.9 assists
"Tekele, you know, he's known for his defense, but he's been great for us attacking the rim."
— hoop-math.com nugget: There is a reason VanVleet wants Cotton finishing inside. Cotton converts 58.8% of his shots at the rim compared to his sub-par 3-point shooting.
No. 3 — Evan Wessel, 6-4, 218 junior
— Season stats: 4.1 points, 38.1% FGs, 34.2% 3s (27 of 79), 52.9% FTs (9 of 17), 3.4 rebounds
"Evan's just a tough guy, diving on the loose balls, doing dirty work, knocking down open threes, rebounding the ball — playing out of position at the four."
— hoop-math.com nugget: Wessel doesn't often score, and he knows not to waste his attempts. Just 9.3% of his shots are 2-point jumpers. And only 19.6% of his shots come at the rim. If he's shooting, it's likely an open 3. That's where 71% of his shots are taken.
SHOCKERS BENCH
No. 24 — Shaquille Morris, 6-7, 261 freshman F
— Season stats: 5.0 points, 55% FGs, 0 of 1 3s, 64.2% FTs (34 of 53), 2.7 rebounds
The numbers below provide all you need to know on the powerful young big man.
— hoop-math.com nugget: Morris takes 44.4% of his shots at the rim. That's probably not enough, considering he converts 72.7% of his shots there and just 35.2% of his 2-point jumpers.
No. 0 — Rashard Kelly, 6-7, 232 freshman F
— Season stats: 3.0 points, 48.6% FGs, 4 of 9 3s, 52.4% FTs, 3.0 rebounds
— hoop-math.com nugget: His 15 put-backs are second on the team, and that's where 36.8% of his made baskets at the rim come.
New Mexico State hasn't lost a college basketball game since Jan. 17. Winners of 13 straight, the Aggies hope to keep that streak alive Friday in Omaha, Nebraska, against national powerhouse Kansas.
Dancing in March for the fourth season in a row, NMSU (23-10) also has a chance to deal the Big 12 (0-3 on the first day of The Madness) another NCAA Tournament blow — if it can find a way to topple the Midwest's No. 2 seed, KU (26-8).
The WAC regular-season and tournament champion Aggies lost at Baylor, 66-55, back on Dec. 17. But this is March. And upsets rule supreme.
If New Mexico State wants to test — or upset — Kansas, it will have to do so with its defense. The Aggies are:
19th in the NCAA in scoring defense (59.3 points allowed)

10th in 3-point FG% defense (29.3%)

19th in rebound margin: +6.9 boards a game
The Aggies do all of that while playing pressure defense, and an adapting half-court zone that actually specializes in taking away open 3-point looks.
Asked to describe NMSU's defense, sixth man D.K. Eldridge labeled it the ever-popular "40 minutes of hell."
"We try to make it impossible to bring the ball across half court," Eldridge said. "It mostly comes from all our deflections. We keep count of that. Daniel (Mullings) leading in deflections right now. Myself, Ian (Baker) can do it. And our back wall guys, they very athletic and make plays, as well."
In summation: It's the kind of approach that opponents hate.
In order to get to know the Aggies better, I asked senior guard Eldridge to provide his take on each of NMSU's top six players.
AGGIES STARTERS
No. 3 — Remi Barry, 6-8, 225 senior F
— Season stats: 13.3 points, 46.3% FGs, 44.6% 3s (41-for-92), 76.6% FTs, 4.8 rebounds
"Coming off an injury from last year, he's had a very successful year. He brings scoring to the table and he's a part of our defense with his length."

"He knows his role. He don't get outside his box too much."
No. 43 — Pascal Siakam, 6-9, 230 freshman F
— Season stats: 13 points, 57.7% FGs, 0-for-2 3s, 76.3% FTs, 7.7 rebounds (4.4 offensive), 1.8 blocks
"Oh, man. He an animal down low. Only a freshman, though. That's what's crazy about it. He's got a lot left. Hopefully this'll give him experience to have confidence for the future."

"He's very athletic, rebounds, scores the ball really well. He plays hard every possession."
No. 23 — Daniel Mullings, 6-2, 170, senior G
— Season stats: 12.6 points, 43.5% FGs, 36.1% 3s, 70.8% FTs, 5 rebounds, 2.8 assists, 2 steals
"He's the head of the program. A very good player, athletic, very strong competitor."

"Similar to myself, we just go out there and do what we do best: play hard every possession, give it our all for 40 minutes."

"He's a very strong driver, capable shooter, very good defense on the ball and off the ball."
No. 15 — Tshilidzi Nephawe, 6-10, 268, senior C
— Season stats: 10.4 points, 53.1% FGs, 62.1% FTs, 7.6 rebounds
"Just call him 'Chili.' He gets mad if you don't say his nickname."

"Just a big presence down low. Offense, it's hard to stop him. Big, strong kid. A guy you want to get the ball to every time. You know you're gonna get a bucket out of him."

"On the defensive end, he just change shots, rebound, guard. He can get down and guard guards if he want to."

"His conditioning got better. He came off an injury not too long ago (missed 12 games before returning in mid-January)."

"He's a senior, does the right things. Not too many mistakes — on and off the court. He's a guy that you want, and we want. We're lucky to have him on our team."
No. 4 — Ian Baker, 6-0, 180, sophomore PG
— Season stats: 9.5 points, 47.8% FGs, 47.2% 3s (58-for-123), 75.9% FTs, 2.5 rebounds, 2.8 assists, 1.4 steals
"He brings a lot. For being a young player, he's a very experienced guy. He's very mature at his position."

"He can shoot the ball very well. He can lead the team on offense, and when he wants to he can play very good 'D.'"

"He comes from a family with a lot of older brothers, so I think that's why his maturity is so strong. … He's a very good leader. We listen to him. He puts us in the right position to win games, hits a lot of big shots for us… When we're in a deep situation, he'll get us out of it."
AGGIES BENCH
No. 1 — D.K. Eldridge, 6-2, 180, senior G
— Season stats: 8.1 points, 38.6% FGs, 28.1% 3s (34-for-121), 63.3% FTs, 2.7 rebounds, 2.2 assists, 1.1 steals
Eldridge considers himself a defensive-minded guy.
"That's where my offense comes from most of the time — playing good 'D.' I know this team needs me in that category, so I just try my best to come off the bench and bring energy, especially when the starting five's not feeling too energetic."

Find more businesses on Marketplace
Arts & Entertainment · Bars · Theatres · Restaurants · Coffeehouses · Libraries · Antiques · Services