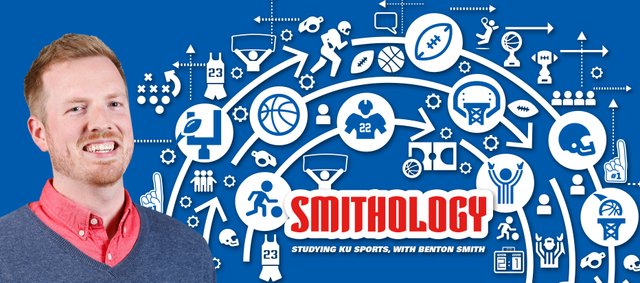 Posts tagged with
Jayhawks
In the realm of college basketball, March is known for its madness.
Kansas University coach Bill Self experienced a little of that himself Sunday evening after the NCAA unveiled the 2014 national championship bracket.
Even though Self barely had time to read up on KU's Friday opponent, Eastern Kentucky — let alone scout the Colonels by watching some game video — a room full of reporters awaited him at 6 p.m. inside Allen Fieldhouse to talk about the matchup between No. 2-seeded Kansas (24-9) and the No. 15 seed, EKU (24-9), out of the Ohio Valley Conference.
Here are the highlights of the Q&A, in bullet-point form:
• Self kind of thought Kansas would get a No. 2 seed. But he still thought KU had a really good chance of getting a No. 1 seed. If things had happened differently in some of the other conference tournaments, maybe the Jayhawks would have got consideration for the most sought after seed line.
• In KU's pod, New Mexico looks better than its No. 7 seed. Self hopes KU has a chance to play UNM or Stanford in the round of 32, but the Jayhawks' focus needs to be on Eastern Kentucky and defending the 3-point line. Self has already learned that EKU has four starters who shoot 3-pointers. They're a lot like Iowa State in that aspect.
• Sometimes when you play close to home there are more distractions. KU experienced that some last year, in Kansas City, Mo., for its first two NCAA games. Friday's games in St. Louis will be some of the hottest tickets ever for the first two rounds. Kansas, Kansas State, Kentucky and Wichita State are all playing there. (All except KU are competing in the Midwest region.)
• KU has been in the same city as K-State for the NCAA tournament before. It will be interesting. You wonder if fans from both sides of the Sunflower Showdown will cheer for their rivals.
• Self couldn't believe SMU and Larry Brown didn't make the tournament. When it all played out on the selection show, Self though North Carolina would play SMU. But he forgot Providence hadn't been announced yet. … That's what Brown thought would happen (a Roy Williams and UNC vs. Brown and SMU game) when Self spoke with the former KU coach on Sunday morning.
• On the other hand… Self was really happy to see Danny Manning's Tulsa team earn a spot. Tulsa is in the same region as Kansas, as a No. 13 seed, and will face UCLA on Friday.
• Kansas needs to play with high energy all the time. When you do that you can camouflage some mistakes with this group. Iowa State might've beaten anybody the way it played Friday in the Big 12 semifinals. KU might've been better off giving the Cyclones some "dare" shots, instead of letting ISU get inside of them.
• Looking at a potential rematch with New Mexico, that first meeting (an 80-63 KU win at Sprint Center) was a long time ago, on Dec. 14. Self doesn't know how much of an advantage either team would have should each advance.
• With a young team, there is potential for some distractions at this time of year. The most focused team Self has ever had was in 2008. That was a "wild crew," but they did everything the coaches asked and trusted them. It's great to have rules, but sometimes players think rules are great for everybody else but themselves. That's when you start getting distractions.
• Andrew Wiggins has played great. He just didn't make some shots early against ISU.
• Self didn't know which regional KU would end up in. No matter what one you end up in, you always think that the committee didn't do you any favors. But the Midwest (No. 1 Wichita State, No. 2 Michigan, No. 3 Duke, No. 4 Louisville, No. 5 St. Louis) looks really tough.
• Not to get ahead of themselves, but the South region has the best team in the country — Florida. And a team that everyone thought was the best team in the country a month ago — No. 3 Syracuse. UCLA, the No. 4 seed, is one of the hottest teams in the country. But the focus is getting through this weekend.
• There are more good teams and less great teams this season. Florida is a great team. The bottom line: everybody in the field can be had. This year, there are more good, solid teams that can beat what are perceived as the better teams.
• Joel Embiid's status remains the same. He feels better. Self doesn't feel optimistic Embiid would be able to play this weekend. But he is optimistic about the following weekend (Sweet 16). His availability is all symptom-related and he has responded very well of late.
— Listen to the complete press conference: KU coach Bill Self reacts to NCAA Tournament bracket
Now that the 2014 NCAA Tournament bracket is official, we know what the next couple of weeks could look like for Kansas University's men's basketball team.
The Jayhawks (24-9) earned the No. 2 seed in the South bracket, and open against no. 15 seed Eastern Kentucky on Friday in St. Louis.
Here are the rest of the Round of 64 matchups for the South bracket:
No. 1 Florida vs. Albany/St. Mary's

No. 8 Colorado vs. No. 9 Pittsburgh

No. 5 VCU vs. No. 12 Stephen F. Austin

No. 4 UCLA vs. No. 13 Tulsa

No. 6 Ohio State vs. No. 11 Dayton

No. 3 Syracuse vs. No. 14 Western Michigan

No. 7 New Mexico vs. No. 10 Stanford

No. 2 Kansas vs. No. 15 Eastern Kentucky
Believe it or not, this is just the second time in KU coach Bill Self's 11 seasons that the Jayhawks received a No. 2 seed.
Since Self took over the program in the 2003-04 season, Kansas has entered the Big Dance as a No. 1 seed five times, and now two times apiece on the No. 2, No. 3 and No. 4 seed lines.
The unpredictability of March is what makes the tournament a national treasure. Earning a top-four seed guarantees nothing.
Can KU make it all the way to the Final Four as a No. 2 seed? Absolutely. It happened two years ago. But as KU's rabid fan base is completely aware, playing as a favored seed can go in the other direction, too.
Here is a look back at how Kansas has played on each seed line in the Self era.
No. 1 seeds
2007
The first No. 1 seed for the Jayhawks under Self didn't come with an accommodating road to the Final Four. The Jayhawks played the first weekend in Chicago, but the selection committee placed KU in the West regional, which meant an Elite Eight matchup with UCLA in San Jose, California, where the Bruins ended KU's season.
'07 results:
1st round: Kansas beat No. 16 Niagara, 107-67

2nd round: Kansas beat No. 8 Kentucky, 88-76

Sweet 16: Kansas beat No. 4 Southern Illinois, 61-58

Elite 8: No. 2 UCLA beat Kansas, 68-55
2008
You could say the 2008 NCAA Tournament worked out all right for Kansas. The Jayhawks' No. 1 seed gave them two games in Omaha, Neb., and two more in Detroit, before they moved on to the all-No. 1 seed Final Four in San Antonio, where KU defeated Memphis in overtime to win the national championship.
'08 results
1st round: Kansas beat No. 16 Portland State, 85-61

2nd round: Kansas beat No. 8 UNLV, 75-56

Sweet 16: Kansas beat No. 12 Villanova, 72-57

Elite Eight: Kansas beat No. 10 Davidson, 59-57

Final Four: Kansas beat No. 1 North Carolina, 84-66

National Championship: Kansas beat No. 1 Memphis, 75-68 (OT)
2010
This is the worst-case scenario for a No. 1 seed, from a historical perspective. No top seed ever has lost in the first round of the NCAA Tournament. But Kansas is one of the No. 1s to bite the bullet without getting to the Sweet 16. The Jayhawks opened in Oklahoma City, Okla., but never made it to St. Louis, because Northern Iowa ended KU's run before it had a chance to pick up any steam.
'10 results
1st round: Kansas beat No. 16 Lehigh, 90-74

2nd round: No. 9 Northern Iowa beat Kansas, 69-67
2011
Kansas handled its coveted No. 1 seed better the season following its second-round exit against Northern Iowa. But after the Jayhawks advanced out of Tulsa, Okla., another mid-major team, VCU, stopped them short of a Final Four by ending KU's season in the Elite Eight, in San Antonio.
'11 results
1st round: Kansas beat No. 16 Boston, 72-53

2nd round: Kansas beat No. 9 Illinois, 73-59

Sweet 16: Kansas beat No. 12 Richmond, 77-57

Elite 8: No. 11 VCU beat Kansas, 71-61
2013
First weekend sites don't get any cushier for Kansas than Kansas City, Mo. The Jayhawks moved on to the Sweet 16 via Sprint Center. However, the Jayhawks' run ended in their first game at the next stop, Arlington, Texas, with an overtime loss to Michigan.
'13 results
1st round: Kansas beat No. 16 Western Kentucky, 64-57

2nd round: Kansas beat No. 8 North Carolina, 70-58

Sweet 16: No. 4 Michigan beat Kansas, 87-85 (OT)
No. 2 seed
2012
Kansas couldn't make it three No. 1 seeds in a row, but the selection committee kept No. 2 seed KU close to home, and the Jayhawks responded by sweeping through Omaha and St. Louis, en route to the Final Four, in New Orleans. Kansas got all the way to the tournament final, where Kentucky stopped the Jayhawks from capturing their second championship in five seasons.
'12 results
1st round: Kansas beat No. 15 Detroit, 65-50

2nd round: Kansas beat No. 10 Purdue, 63-60

Sweet 16: Kansas beat No. 11 North Carolina State, 60-57

Elite 8: Kansas beat No. 1 North Carolina, 80-67

Final 4: Kansas beat No. 2 Ohio State, 64-62

National Championship: No. 1 Kentucky beat Kansas, 67-59
No. 3 seeds
2005
As a No. 3 seed playing not too far away, in Oklahoma City, for the first weekend, many figured Kansas was primed for another deep run in the tournament — and potentially a showdown with the regional's No. 1 seed, North Carolina, in the Elite Eight. Instead, Bucknell bounced the Jayhawks in the first round.
'05 result
1st round: No. 14 Bucknell beat Kansas, 64-63
2009
A year after the program's first national championship in 20 years, Self rebuilt quickly. A young group of Jayhawks earned a No. 3 seed and won two games in Minneapolis before falling to eventual national runner-up Michigan State in the Sweet 16.
'09 results
1st round: Kansas beat No. 14 North Dakota State, 84-74

2nd round: Kansas beat No. 11 Dayton, 60-43

Sweet 16: No. 2 Michigan State beat Kansas, 67-62
No. 4 seeds
2004
Even though the Jayhawks were a No. 4 seed, they enjoyed a more than generous bracket assignment, playing the first two rounds at Kemper Arena, in Kansas City, and the next two in St. Louis, Mo. KU got all the way to the Elite Eight in Self's first season, and were minutes away from a third straight Final Four appearance before losing to Georgia Tech in overtime.
'04 results:
1st round: Kansas beat No. 13 Illinois-Chicago, 78-44

2nd round: Kansas beat No. 12 Pacific, 78-63

Sweet 16: Kansas beat No. 9 UAB, 100-74

Elite 8: No. 3 Georgia Tech beat Kansas, 79-71 (OT)
2006
A young Kansas team didn't quite have the résumé for a top-three seed, and opened the postseason in Auburn Hills, Mich. Though the players were different from the previous season, the result was the same: a first-round exit for the Jayhawks. This time it came at the hands of another B-school, Bradley.
'06 result:
1st round: No. 13 Bradley beat Kansas, 77-73
Iowa State didn't have to go to overtime to beat Kansas State in the first game of the Big 12 tournament quarterfinals Thursday afternoon at Sprint Center, but that game was just as intense as the one that followed it — an OT thriller between Kansas and Oklahoma State.
Now that both the Cyclones (24-7) and Jayhawks (24-8) have lived up to the old March motto of "survive and advance," they will play each other for the third time this season Friday night at Sprint Center for a chance to advance to the Big 12 title game.
ISU and KU haven't played each other in six weeks. In the first meeting, on Jan. 13, Kansas won, 77-70, at Iowa State.
The rematch came 16 days later in Lawrence. Again, Kansas prevailed. This time, 92-81, at Allen Fieldhouse.
For the end of this trilogy, we've got a neutral site, in Kansas City, Mo. Sprint Center usually can't be called neutral the way Kansas fans pack it out, but Iowa State might be the one school this season that can come close to matching the crowd energy of the Jayhawks' fan base.
ISU always travels well for the conference tournament, even if the faithful know their Cyclones have little chance of winning the event. This year, ISU (ranked No. 16 entering the postseason) could be cutting down nets Saturday night. Even if the Cyclones have to go through No. 10 Kansas to do it.
As a bit of a refresher course on Fred Hoiberg's Cyclones, here is what they've been up to lately.
Melvin Ejim, No. 3
6-6, 220, sr. forward
— Stats Jan. 13, vs. KU: 15 points, 5/15 FGs, 2/5 3s, 3/3 FTs, 5 rebounds, 3 turnovers, 3 steals, 5 fouls.

— Jan. 29 at KU: 18 points, 7/13 FGs, 1/2 3s, 3/4 FTs, 8 rebounds (3 offensive), 3 assists, 2 steals, 3 turnovers and 4 fouls in 29 minutes.
The Big 12's player of the year had a slow start in the quarterfinals against K-State. Slow by his standards at least. And Ejim still scored 24 points and grabbed 10 rebounds after picking up some hardware.
Said Hoiberg of Ejim's outing, after ISU advanced with a 91-85 win: "Melvin, to go out there, and he had five offensive rebounds in the first half, did a good job I thought. He missed a couple of easy ones there in the first.  He could have had a 30‑point game, but then made those really tough finishes around the basket, down the stretch.  He hit some big free throws for us and again really helped us do the job on the glass."
He averages 18.4 points, 8.7 rebounds and has hit 36 of 109 3's in Hoiberg's free-wheeling offense.
DeAndre Kane, No. 50
6-4, 200, sr. guard
— Stats Jan. 13, vs. KU: 21 points, 6/13 FGs, 1/3 3s, 8/16 FTs, 8 rebounds, 3 assists, 2 turnovers, 4 steals.

— Jan. 29 at KU: 22 points, 8/14 FGs, 2/4 3s, 4/6 FTs, 2 rebounds, 3 assists, 1 steal, 1 turnover in 34 minutes.
Kane scored the first basket of the game against Kansas State, then didn't make much noise offensively for a long time.
The All-Big 12 first team point guard scored 11 points and had 2 assists before fouling out. Still, ISU handled the final minutes just fine without him.
Kane averages 16.9 points, 6.7 boards and 5.8 assists. He has shot a team-leading 214 free throws, but only converts them at 63.6% of the time.
Georges Niang, No. 31
6-7, 240, so. forward
— Stats Jan. 13, vs. KU: 11 points, 4/20 FGs, 0/9 FTs, 3/4 FTs, 6 rebounds, 3 assists, 2 turnovers.

— Jan. 29 at KU: 24 points, 10/17 FGs, 3/7 3s, 1/2 FTs, 4 rebounds, 5 assists, 5 turnovers, 1 block in 38 minutes.
When Kane left the floor against K-State, Niang became ISU's go-to play-maker.
After the Wildcats tied the game at 76 with less than four minutes left, Niang hit a jumper, found Naz Long for a 3, hit Ejim for a layup, scored in the paint, grabbed a defensive board and fed Long for an assist.
The versatile forward finished with 18 points, seven boards and four helpers.
"You look at what Georges did at the end," Hoiberg said, "those last couple of minutes he was in there, we gave the ball to him and he just went out there made unbelievable basketball plays."
Niang averages 16.3 points, 4.4 rebounds and also likes to fire from deep — connecting on 43 of 137 3-ponters this season (just 31.4%).
Dustin Hogue, No. 22
6-6, 215, jr. forward
— Stats Jan. 13, vs. KU: 13 points, 3/10 FGs, 0/1 3s, 7/8 FTs, 9 rebounds (6 offensive).

— Jan. 29 at KU: 7 points, 2/5 FGs, 2/3 3s, 1/2 FTs, 6 rebounds, 2 assists, 3 steals, 2 turnovers in 31 minutes.
This guy might be the most impressive rebounder in the country. Hogue is only 6-foot-6 but always seems to come up with the ball once it bounces off the rim. Oh, you're bigger than him? Doesn't matter. He's gonna get it.
Hogue joined Ejim in the double-double department vs. K-State, going for 19 points and 10 rebounds.
"Dustin Hogue, I thought, did everything today," his coach said. "He's always been a guy that's done the dirty work for this team, all throughout the year. He doesn't get the credit he deserves today, not only on the defensive end and rebounding, which he always does, but made some huge plays for us on offense."
Hogue hit 6 of his 8 shots Thursday. On the season, he averages 10.6 points and 8.6 boards.
Monté Morris, No. 11
6-2, 170, fr. guard
— Stats Jan. 13, vs. KU: 7 points, 1/5 FGs, 1/4 3s, 0/1 FTs, 2 rebounds, 4 assists, 0 turnovers, 4 steals.

— Jan. 29 at KU: 4 points, 1/4 FGs, 0/2 3s, 2/2 FTs, 3 rebounds, 1 assist, 3 steals, 0 turnovers in 35 minutes.
Morris consistently put teammates in position to make something happen against Kansas State, and he ended up dealing 10 assists, to go with five points and three steals.
"I thought he was great," Hoiberg told the media after the game. "He always does the right thing defensively, got some key deflections. We were having trouble getting stops unless we got a turnover and I thought he did a really good job of staying tight with (Will) Spradling. It's not an easy matchup. He moves so much and Monte, I thought, did a great job chasing him all over the floor. And 10 assists and one turnover, it's hard when you have an 8‑to‑1 assist‑to‑turnover ratio to increase that in a game. But to go out there and do that as a freshman in his first Big 12 tournament tells you all you need to know about that kid. He loves the big stage. He won back-to-back state championships in Michigan. He came out and played as poised a game as I think you can have as a freshman."
Morris averages 6.0 points this season, and has passed out 120 assists, compared to 21 turnovers, in 31 games.
ISU bench
Naz Long, No. 15
6-4, 205, so. guard
— Stats Jan. 13, vs. KU: 0 points, 0/2 FGs, 0/2 3s, 3 rebounds, 1 assist, 16 minutes.

— Jan. 29 at KU: 0 points, 0/3 FGs, 0/2 3s, 1 turnover in 8 minutes.
Long has developed into ISU's best 3-point shooter, as he proved at the end of regulation against Oklahoma State last week, setting up an ISU overtime victory.
He drilled 2 of 3 from deep against K-State, and finished with 14 points.
On the year, Long has hit 53 3-pointers on 135 attempts (39.3%).
Matt Thomas, No. 21
6-3, 200, fr. guard
— Stats Jan. 13, vs. KU: 3 points, 1/5 FGs, 1/4 3s, 0/1 FTs, 2 rebounds, one assist, 3 blocks, 1 steal.

— Jan. 29 at KU: 6 points, 2/6 FGs, 2/6 3s, 1 rebound, 3 assists, 1 turnover and 2 blocks in 25 minutes.
A steady guard off the bench, Thomas averages 6.1 points, has made 43 of 127 3-ponters and has only turned the ball over 15 times all season.
He went scoreless against K-State in 10 minutes of action.
Both times Kansas and Oklahoma State met on the basketball court during the regular season, the Cowboys' guard-oriented attack gave the Jayhawks some trouble.
The first time around, KU held off a second-half OSU surge to earn an 80-78 win at Allen Fieldhouse.
In the rematch, the Jayhawks weren't as lucky, and lost, 72-65, at Gallagher-Iba Arena, in Stillwater, Okla.
Now comes Cowboys vs. Jayhawks, Part 3 — in the Big 12 Championship quarterfinals at 2 p.m., at Sprint Center, in Kansas City, Mo.
One of the preseason Big 12 favorites is going home to regroup for the NCAAs. And it could be No. 10 Kansas (23-8) if the Cowboys (21-11) have their way.
OSU, after all, has won five of its last six games since Marcus Smart's return from his suspension, with its only loss coming in overtime at Iowa State — on the Cyclones' Senior Day.
Meanwhile, Kansas has lost two of its last three.
After Oklahoma State disposed of Texas Tech, 80-62, Wednesday night, coach Travis Ford uttered some words that should frighten any team that faces OSU from this point on: "I thought we ran our offense — for the first time — pretty complete for 40 minutes. We took good shots, we had good possessions."
That's right, the man in charge of this ultra-talented, if underachieving, group said Marcus Smart, Markel Brown, Le'Bryan Nash and Phil Forte had not run the offense full throttle until now.
Of course, Texas Tech (14-18) isn't Kansas. But think about it this way: a team that already has split with KU is just starting to get it. And Kansas doesn't have 7-foot freshman center Joel Embiid to protect the paint this time.
OSU plans to attack KU off the dribble to get points in the paint. And if that works, Nash pointed out, it could mean difficulties for Kansas on more than one front.
"They bench is shorter now," Nash said Wednesday night. "We get 'em in foul trouble, maybe it can work out for us."
On that note, here's a brief refresher on OSU's core six players.
Marcus Smart, No. 33
6-4, 220, so. guard
— Jan. 18 at KU: 16 points, 3/14 FGs, 0/6 3s, 10/10 FTs, 10 rebounds, 9 assists, 4 steals, 3 turnovers in 39 minutes.

— March 1 vs KU: 21 points, 5/14 FGs, 2/7 3s, 9/14 FTs, 6 rebounds, 5 assists, 4 steals, 1 block, 3 turnovers in 36 minutes.
Too strong to be slowed down by a foul, one of the nation's elite guards finishes through the contact he creates. Smart had a blast dismantling Texas Tech Wednesday night at the Sprint Center, where he made 6 of 10 shots, scored 18 points, grabbed seven rebounds, dished seven assists and feasted on the Tech backcourt with six steals.
The Cowboys will go as far as Smart and Brown can take them in the next few weeks, and their first legit postseason test comes today, against Kansas.
Smart's season averages: 17.9 points, 5.6 rebounds, 4.8 assists and 2.7 steals.
Markel Brown, No. 22
6-3, 190, sr. guard
— Jan. 18 vs. KU: 15 points, 5/13 FGs, 5/9 3s, 0/0 FTs, 3 rebounds, 1 assist, 1 turnover, 5 fouls in 28 minutes.

— March 1 vs KU: 21 points, 4/7 FGs, 3/5 3s, 10/10 FTs, 2 rebounds, 4 assists, 3 steals, 2 blocks, 2 turnovers in 38 minutes.
The chemistry Brown has with Smart in the backcourt makes OSU's talented backcourt all the more difficult to handle. The two can make eye contact on the perimeter and the next thing you know, Brown is catching a lob above the rim for an alley-oop.
Brown will step on the floor today feeling good, because he went for 20 points and hit 3 of 6 3-pointers against Tech less than 24 hours earlier.
While Brown can burn you on the perimeter with his touch (38.6% on 3s), he will gladly drive by his man for a layup or slam, too.
He averages 17.3 points and 5.5 rebounds, plus 3.0 assists.
Le'Bryan Nash, No. 2
6-7, 235, jr. wing
— Jan. 18 vs. KU: 10 points, 5/11 FGs, 0/2 FTs, 5 rebounds (3 offensive), 2 assists, 3 turnovers, 4 fouls in 22 minutes.

— March 1 vs KU: 16 points, 6/9 FGs, 4/5 FTs, 4 rebounds, 2 assists, 4 blocks, 2 turnovers in 33 minutes.
Le'Bryan "Slash" took a back seat to Smart and Brown most of the Big 12 Tournament opener, but still produced 10 points — mainly by getting to the foul line, where he went 6 of 7.
Like Smart and Brown, Nash is too quick and strong for many perimeter defenders to deal with. He averages 14.0 points and 5.6 rebounds, and makes 52.5% of his shots.
Phil Forte, No. 13
5-11, 185, so. guard
— Jan. 18 vs. KU: 23 points, 7/11 FGs, 7/10 3s, 2/2 FTs, 5 rebounds, 2 assists, 2 steals, 0 turnovers in 30 minutes.

— March 1 vs KU: 2 points, 1/6 FGs, 0/4 3s, 3 rebounds, 1 assist, 1 steal, 1 turnover in 39 minutes.
It's almost bizarre to think OSU defeated Kansas in Stillwater with Forte going 0-for-the-game from 3-point range and only scoring two points.
It appeared the sophomore sniper might end up having a similar night against Tech on Wednesday. Forte didn't hit a shot until the 15:43 mark of the second half. Not that it mattered. The sophomore guard's 91st three-pointer of the season put Tech's deficit at 51-32. And he went on to score 14 points on 4 of 9 3-point shooting.
The kind of 3-point marksman Kansas hopes Conner Frankamp can become, Forte has made 94 3-pointers this season on 208 attempts (45.2%). Seventy-six percent of his shots come from behind the arc.
Kamari Murphy, No. 21
6-8, 220, so. post
— Jan. 18 vs. KU: 12 points, 5/10 FGs, 2/2 FTs, 1 rebound, 1 assist, 4 fouls, 1 steal, 1 turnover, 2 blocks in 38 minutes.

— March 1 vs KU: 8 points, 3/8 FGs, 2/2 FTs, 4 rebounds, 1 block, 1 turnover and 5 fouls in 30 minutes.
Even with Embiid playing, Murphy enjoyed more success against Kansas than he has, on average, this season.
If KU help defenders come over to cut off drives by Smart, Brown and Nash, Murphy figures to benefit with open looks at the rim.
He averages 6.0 points and 6.2 rebounds this season, and leads OSU with 40 blocked shots (five more than Brown).
Murphy only scored two points and had one rebound against Tech, and he picked up four fouls in 14 minutes.
OSU bench
Brian Williams, No. 4
6-5, 210, jr. wing
— Jan. 18 vs. KU: 2 points, 1/5 FGs, 0/1 3s, 3 rebounds, 0 assists, 1 steal in 21 minutes.

— March 1 vs KU: 4 points, 1/2 FGs, 2/2 FTs, 3 steals and 1 turnover in 11 minutes.
Williams scored five of his six points against Tech in the first half, and went 4 for 5 at the foul line in OSU's easy win.
On the year, he averages 6.3 points and 3.4 rebounds.
Note: Fellow backup Leyton Hammonds gave OSU its first points of the game Wednesday night against Texas Tech, with a 3-pointer, after the Pokes fell behind, 8-0, prior to the first media timeout. Hamonds had gone scoreless in OSU's three previous games in limited minutes.
The regular season is over, and the postseason begins Thursday for Kansas University's men's basketball team.
Coach Bill Self doesn't yet know whether his Jayhawks (23-8 overall, 14-4 Big 12) will face Oklahoma State or Texas Tech in their Big 12 Championship opener in the Kansa City, Mo. — those two teams play in the opening round Wednesday — but he was ready to talk about the postseason Monday afternoon at Allen Fieldhouse.
KU has lost two of its last three games, and freshman center Joel Embiid's availability at the Big 12 Tournament remains up in the air due to his back issues, making the next week even more intriguing.
Here are some of the highlights from Self's press conference, in bullet-point form:
• Self doesn't see a scenario where Joel Embiid doesn't play in the postseason. He does see a scenario where Embiid might not be able to play in the Big 12 Tournament, though. … Embiid is a lot better, symptom-wise, than he was a week ago. If the doctors say it is fine to play him this weekend, they will. Playing three games in three days at Kansas City, Mo., could be challenging for Embiid, too. Rather than manage minutes, Self would rather have him more rested for the NCAAs if that's what is best for the freshman big man.
• Self's first year here, Keith Langford hurt his knee and didn't practice the last few weeks of the season. The next year Wayne Simien had a similar situation. This isn't new territory for Self. Still, no one on the coaching staff is an expert on how to bring Embiid along. They will rely on what the doctors say. … Embiid is pain-free now, but that could change if he took a hit or bump at practice or in a game. … Embiid about "threw a fit" the last time they told him he couldn't play against TCU. He wanted to play.
• Oklahoma State is the No. 8 seed in the Big 12 Tournament — that shows how tough the league is. KU could play the Cowboys Thursday. That's good for KU. Self would like to face a real quality opponent.
• After losing at West Virginia Saturday, Self wants to see KU play tougher. The Jayhawks need to have more pride in guarding the ball, and keeping guys from getting to the rim.
• On Kansas point guards: Frank Mason and Naadir Tharpe, as well as Conner Frankamp, are the guys in charge of making sure KU plays well. But, really, it's on Tharpe to make that happen more than anybody else. KU needs its guard play to be sound, and they need to be a little more aggressive on both ends of the floor than they were at WVU.
• Big 12 awards turned out about the way Self thought. He has never understood, though, why voters are able to cast votes before the regular season is over. … Self thought Iowa State's Melvin Ejim deserved Player of the Year. Andrew Wiggins could've and should've been right there. … Self thought Rick Barnes deserved the Coach of the Year, but Lon Kruger deserved it, too.
• Big 12 Tournaments have always been competitive. But this year, regardless of what seeds end up in the championship game, it shouldn't surprise anybody. No. 8 seed OSU was picked to win the league before the season began. "It's gonna be a pretty special weekend."
• The last time KU played OSU, the Jayhawks lost. The guys should be excited to play the Cowboys again, considering they got outplayed at OSU.
• On playing away from Allen Fieldhouse: He wishes the W-L record was better (5-6 away, 4-1 neutral) but the competition had a lot to do with it. Villanova (lone neutral site loss, at the Bahamas) could be a No. 1 seed.
• Wiggins keeps getting better. He was fantastic, not just because of 41 points at WVU, but because of his energy level. Wiggins has proven he can take over. Self told Wiggins yesterday he needs to play at the level he has proven he is capable of. … With KU playing form behind, there was no margin for error, but the basket does get bigger. You can't make too much of the comeback because of that.
• On playing a junk zone defense, such as a triangle-and-two: Situations and personnel on the other team determine when they do that. KU hasn't done it much this year. Kansas should be able to stop people, even without Embiid on the floor.
• On the possibility of being in the same bracket as Wichita State: Self would welcome whatever bracket the Jayhawks end up in. It doesn't matter who the other top seeds are in that region. They want to play the other top seeds, regardless of who they are.
• Playing well this weekend is the key. A No. 1 seed could still be in play if KU wins the Big 12 Championship. … Regardless of what sites KU gets in the NCAA Tournament, Kansas fans will travel well.
• Perry Ellis needs to play well defensively for KU to have its best chance. But he is capable.
— Listen to the complete press conference: Bill Self on dealing with Embiid's back issues, Big 12 Championship
After Self's session, KU sophomore power forward Perry Ellis came out to answer questions from the media.
Tubby Smith's Texas Tech men's basketball team nearly had one of the upsets of the 2013-14 season on Feb. 18, at Lubbock, Texas.
That was before Kansas freshman Andrew Wiggins scored the winning basket of a 64-63 victory with just more than a second to go.
Both Wiggins and center Joel Embiid turned out to be fortunate freshmen in the final minute, and the Red Raiders lost their second game of what is now a five-game skid, entering tonight's rematch at Allen Fieldhouse vs. the No. 8 Jayhawks (22-7 overall, 13-3 Big 12).
Texas Tech (13-16) is just 5-11 in the Big 12, but as anyone who watched the Red Raiders nearly knock off KU could attest to, they are far more competitive this season under first-year coach Smith. In their 11 conference defeats, they've lost by an average margin of 7.4 points. Last season, Tech dropped 15 Big 12 games by an average of 21.4 points.
Tech does a few things well, and most of its success comes due to a commitment to playing at a methodical pace, which limits possessions and chances for its opponents. In Big 12 games, the Red Raiders are:
• 1st in scoring defense (68.1 points allowed)
• 1st in rebounding defense (opponents grab 29.0 a game)
• 2nd in 3-point field goal percentage (30.64%, percentage points behind Kansas State's 30.56%)
• 3rd in field goal percentage (44.4%)
• 4th in rebounding margin (+2.0)
While Tech is just 6th in Big 12 games in the category of offensive rebounds (11.0 a contest), the number is deceiving because the Red Raiders play at a slower pace, so there are fewer shots taken — and therefore fewer rebounds available — in their games than in those played between other Big 12 teams.
In conference games, 35.5% of Tech's 31.0 rebounds a game come on offense.
Against Kansas, the Red Raiders earned just more than half of their 25 rebounds on the offensive glass (13, compared to 12 defensive boards), leading to 14 second-chance points for Tech.
That glass work has helped Tech become one of the more prolific teams in the nation at scoring inside the 3-point line. The Red Raiders score 58.3 percent of their points on 2-point field goals — 18th in the country.
Just one Red Raider consistently takes and makes a high volume of 3-pointers, and he comes off the bench. On that note, let's get reacquainted with Texas Tech.
Jaye Crockett, No. 30
6-7, 210, sr. forward
— Feb. 18 vs. KU: 10 points, 3/11 FGs, 2/3 3s, 2/3 FTs, 5 rebounds (3 offensive), 2 assists, 1 steal, 0 turnovers in 26 minutes.
A huge chunk of Tech's inside-the-arc offense comes from its leading scorer. Crockett averages 13.6 points and 6.3 rebounds, and has made 51.2% of his shots this season.
The senior forward will take some bombs from beyond the arc — 18-for-56, 32.1% — but he does much more damage inside of it. On 2-point shot attempts, he makes 55.6%.
However, Crockett's production has dropped off the past three games, as he has battled tendinitis in both knees.
Since scoring 10 against Kansas, he had six points in 26 minutes at Oklahoma State, 8 points in 32 minutes vs. Kansas State and 1 point in 18 minutes at Baylor.
Not a good sign.
Jordan Tolbert, No. 32
6-7, 225, jr. forward
— Feb. 18 vs. KU: 16 points, 7/10 FGs, 0/1 3s, 2/2 FTs, 6 rebounds (4 offensive), 2 steals, 2 turnovers.
Now 20 points shy of 1,000 for his career, the junior averages 10.9 points and 6.0 rebounds this season. He has started five games against Kansas during between his freshman season and now, and averages 10.6 points against the Jayhawks.
Like Crockett, Tolbert scores efficiently inside the arc. A 55.6% shooter from the floor overall, he is one of the more experienced players in the Big 12 and has converted 60% of his 2-point attempts.
In his past two games, though, Crockett has made just three of his 12 field-goal attempts, and is averaging 7.5 points a game, scoring 66.6% of his points at the free-throw line.
Robert Turner, No. 14
6-3, 180, jr. guard
— Feb. 18 vs. KU: 11 points, 4/7 FGs, 1/2 3s, 2/2 FTs, 1 rebound, 2 assists, 2 steals, 3 turnovers.
A junior college transfer, Turner leads Tech with 77 assists this season.
He averages 9.6 points and 2.7 assists, and is tied for the second-most 3-pointers attempted on the team. From distance, Turner has hit 22 of his 72 tries (30.6%). In his last 12 Big 12 games, he has only hit more than one 3-pointer on one occasion. In that stretch, he is 7-for-26 (26.9).
Turner made 6 of 7 2-point attempts at Baylor his last time out, and is a 41.1% shooter overall this year.
His 40 steals lead Tech.
Toddrick Gotcher, No. 20
6-4, 200, so. guard
— Feb. 18 vs. KU: 0 points, 0/0 FGs, 0/4 FTs, 3 rebounds, 3 assists, 1 turnover in 21 minutes.
At different times this season, he has played all three positions on the perimeter, and averages 7.6 points, 3.0 rebounds and 2.0 assists.
Gotcher has averaged 9.0 points a game in his past three, since getting shut out vs. Kansas.
Like Turner, he has hoisted 72 3-pointers. Gotcher has found a little more success, making 24 (33.3%).
From the floor, he has made 40.5% of his field goal attempts.
Dejan Kravic, No. 11
7-0, 235, sr. forward
— Feb. 18 vs. KU: 13 points, 6/8 FGs, 1/1 FTs, 3 rebounds, 4 fouls, 1 turnover in 23 minutes.
The big man, as you might assume, basically lives inside the arc offensively. He has only tried a pair of 3-pointers this season. His field-goal percentage is 49.7% for the year and 51.7% in Big 12 action.
Kravic averages 7.0 points and 4.3 rebounds on the season.
His 37 blocked shots lead the Red Raiders.
Texas Tech bench
Dusty Hannahs, No. 2
6-4, 210, so. guard
— Feb. 18 vs. KU: 10 points, 3/9 FGs, 2/5 3s, 2/2 FTs, 4 rebounds (2 offensive), 2 assists, 1 steal, 1 turnover in 30 minutes.
The backup guard is Tech's gunner. He has hit 40 of 104 3-pointers on the season (38.5%), while making 25 of 61 in Big 12 games (41%).
Hannahs averages 8.3 points a game, and as a 91.8% free-throw shooter is on pace to be Tech's all-time single-season leader in that category. He averages 2.1 free-throw makes a game in 22.5 minutes this season. In Big 12 play, he had nailed 33 of 35 (94.3%).
With the Allen Fieldhouse season finale coming up Wednesday night for the No. 8-ranked Kansas University men's basketball team, coach Bill Self met with the media Tuesday afternoon to talk about the game against Texas Tech.
The 7 p.m. matchup with the Red Raiders (13-16 overall, 5-11 Big 12) will double as Senior Night for the regular-season Big 12 champions. KU seniors are Tarik Black, Niko Roberts and Justin Wesley, who will start the game.
Kansas (22-7, 13-3) had won four straight before falling at Oklahoma State on Saturday.
KU escaped with a 64-63 win at Texas Tech on Feb. 18.
The Jayhawks have won 30 consecutive home finales.
Here are the highlights from Self's Q & A, in bullet-point form:
• On KU's three seniors: Tarik Black will be remembered as an unbelievable teammate and great leader, who has impacted KU's ability to win in his one season here. He's ultra-positive and is always trying to make other players better.
Self has known Niko Roberts since he was a small child. He has helped the program on the scout team and been a great ambassador.
Justin Wesley may be the coolest kid on the team. He was the first big off the bench a couple years back and played in the national title game in 2012, but now he barely plays.
All three have played a role in Self's personal happiness in their time here.
• On Tarik Black starting: Jayhawks won't emphasize that they don't have Joel Embiid. They are fortunate to have a three-year major college starter in Tarik Black to step in. When your number is called, guys need to be ready. KU won't talk about what it doesn't have, but what it does have.
• On home finales with underclassmen expected to leave early: This is not Freshman, Sophomore or Junior Night. It's Senior Night. Other programs might do it differently, but that's now how they'll do it at Kansas. Self might recognize someone but he doesn't want anything taken away from the seniors, who are graduating.
• On scheduling/quality RPI: Special assistant to the athletics director Larry Keating does a great job working with Self on KU's scheduling, to put together a strong schedule that will help the Jayhawks' RPI. Some of it is luck, with the way it plays out. The Big 12 is good enough to get KU a good RPI, but the only reason Kansas is No. 1 in the RPI is the non-conference schedule. No way they would be No. 1 with seven losses otherwise.
• Tubby Smith has done a great job at Texas Tech. They guard, they milk the clock. They shoot it with under seven seconds on the shot clock many possessions. And the Red Raiders are a great offensive rebounding team.
• The Big 12 title is all wrapped up. It's a little different having that done with two games left. Winning the league was the goal and they've completed that. Now what they're playing for is potential seeding and having momentum. The guys should be enjoying playing. They have played with passion, and Self doesn't see that changing. They need to play just as hard moving forward.
• On potential to earn a No. 1 seed in the NCAA Tournament: You see the losses at seven, but you see that schedule and say a lot of teams would've lost seven. Then you look at their Big 12 record and they must be good. If KU doesn't play that well going forward, they don't deserve to be in that discussion. … Self thinks Wichita State, Arizona and Florida are locks for No. 1 seeds.
• The Jayhawks haven't celebrated too much about their Big 12 title. They high-fived after the Oklahoma game. They won it outright and then got beat at Oklahoma State. They won't celebrate too much, even if they beat Texas Tech.
• Brannen Greene hasn't had a chance to play a lot, but it's because he has some guys in front of him and maybe gets in his own way sometimes. He will be an NBA player. He doesn't guard anybody yet, but he is a talented kid.
• Naadir Tharpe seems to be doing better with his injured thumb. He will practice today and be able to play. … How Tharpe goes dictates how well KU plays. He has been really solid and is probably as responsible for KU winning the league as any player.
• On alcohol being available at the BIg 12 Tournament: It won't affect KU at all. But Self could have used some help in that department in the final minutes at Oklahoma State on Saturday.
— Listen to the complete press conference by clicking here: Self discusses wrapping up the Big 12, KU's RPI
— Hear from KU's three seniors: Black, Roberts, Welsey discuss time at KU
Believe it or not, spring football starts at Kansas University this week.
It might even be pleasant outside by the time the Jayhawks start practicing on Thursday.
With 15 spring practices coming up before KU's spring game on April 12, head coach Charlie Weis fielded questions from the media Monday morning. Here are some of the highlights in bullet-point form:
• Everything is settled with KU's staff, and the schedule for spring is all set. They kick it off on Thursday with practice, then have another on Sunday. They'll have four before spring break. Their fifth practice will be on Sunday, March 23, when they get back from spring break. Then they're at it regularly until the spring game. KU would like to start spring football later, but they would miss out on seeing some junior college players at the end of April.
• There are a handful of walk-ons who will participate in spring football.
• On working in new coaches: You have to do some extra work. When Weis was an assistant, he always wanted to be one step ahead of the posse. Being that it's a new system going in for the offense, WR coach Erick Kiesau, who joined the staff less than two weeks ago, won't be too far behind. Even though terminology has been meshed between Weis's system and the one new coordinator John Reagan ran at Rice, there is enough newness to it that it should be easy for Kiesau to catch up.
• The most important thing Kansas needs to do is score more points. Weis wants to identify this spring the guys who can make plays on offense and figure out by August how to put them in position to do that on a regular basis. They definitely will hand it off a lot, but KU needs passing game efficiency and production, too.
• On timeline for picking a starting QB: Weis won't mandate who plays; he will have some input with Reagan, but the competition has to play out. ... It's never a good thing if it goes deep into August — that means you don't have a QB. Usually the cream rises to the top, and he thinks that will happen.
• Evaluating in the spring: By the fourth day, they are going full speed. That Thursday before spring break when all the players are thinking about their break "I'm gonna wear them out." Players will start to prove their worth then.
• On senior QB Jake Heaps: What he has that no one else has is experience. That goes a long way. And while that's a plus, when Reagan sits down with the staff, they will pick a starter based on who puts them in position to score touchdowns.
• There is no way right now to know how much a player has progressed from the end of the season to now. ... Quarterbacks are usually hard workers, so you usually don't have to worry about them improving.
• Sophomore QB Montell Cozart overthrew a lot of receivers when he played last fall. That was probably nerves. A lot of that comes with being a freshman. That's not an excuse, but a fact. Cozart was recruited to play QB, and there is good competition. Whoever wins the position will have to earn it. Cozart is a QB; KU is not necessarily interested in moving him to another position if he doesn't end up being the starter.
• Running back is a deep position for KU. But there are a lot of players with a lot to prove. It should be a position with a lot of talent. That's what it looks like at this time.
• On WR transfer senior Nick Harwell: You try not to get so excited when you see his competitiveness and ability. He doesn't get beat in drills and wants to go against the best defender every time. He is the kind of competitor Weis is used to dealing with.
• Kansas is "pretty salty" on the defensive line. KU has a plan in place. There is a solid 2-deep-plus. Weis isn't saying they're the '85 Chicago Bears, but they are solid. He'll stay in their ears about how people outside the program think they're bums.
• Junior defensive lineman Andrew Bolton's not the guy you want to fight. Because you will lose. Bolton is what football players are supposed to look like. Weis is looking forward to his two years at KU. He is raw, hasn't played in a year. There will be some growing pains.
• Weis never thought he would be the WR coach. That was a temporary fix. He can't imagine with his "nimbleness" he would have been out there displaying techniques too well.
• Weis didn't come to Kansas to retire. He came here to turn it from a losing program to a winning program. Now that he doesn't have offensive coordinator responsibilities, he thinks he is in the best place to make the program reach its peak. He had to "fire" the offensive coordinator, because the Jayhawks weren't scoring enough points. He wanted to bring someone in, Reagan, who is used to scoring in the 40s.
• Shutting down senior WR Tony Pierson was the right thing to do last fall. They might bring him along slowly in the spring due to his concussion history. He will have to get hit sometimes but they don't want it to be a free-for-all. At the end of the year, Pierson didn't want to have to sit. But it wasn't his decision. Three games in, he was on his way to 1,000 yards. When he got slammed vs. Texas Tech, that was basically the end of his season. He could be very productive this coming fall. He's clearly the fastest guy on offense.
• Who can be leaders for KU on offense? Senior RBs Brandon Bourbon and Taylor Cox could be in that position. But Harwell's personality makes him a natural fit. He is on his teammates when they slack off. That's a pleasure to be around.
• Redshirt freshman O-lineman Joey Bloomfield could play guard or tackle. He'll probably start off inside at guard, and KU will give him a good look.
• Junior Kevin Short is listed as a NB/CB. He has potential to be a weapon in the secondary.
• On junior RB Darian Miller's off-field/personal issues that came up last fall. It's best to keep it that way — personal/private. KU wants to keep working with him as they would with anybody. The best thing for him will be to have his issues as minimal as possible by the fall.
• Junior "buck" Marcus Jenkins-Moore might look a little rusty/slow in the spring. Only because he is coming off a knee injury. He will look a lot different by the fall. He will actually get better as time goes on and not wear down.
• On moving senior Victor Simmons to buck: They are trying to get more small guys on the field. Not more big guys. They need a guy like Simmons on the field, and part of the game plan.
• Sophomore kicker Matt Wyman has all the tools to be a top line kicker. But a 50-50 kicker is no good for anybody. That game-winner he made last season was both a good thing and a bad thing. The team won, but then he thought he was good and forgot what got him there. The job isn't automatically his, but he can make every kick and is capable of being a higher-percentage kicker.
• KU has a chance to have more edge pressure next season. Ideally, they don't want to have to blitz all the time to get pressure. KU might have a couple more guys to make that happen in 2014.
• Weis doesn't look at redshirt freshman O-lineman Joe Gibson (from Rockhurst, in Kansas City, Mo.) as a walk-on. He is a guy who could play here and be a scholarship player before he leaves KU.
• Junior O-lineman Damon Martin will start at one position or another. He has improved and he is the strongest of all the linemen. He could play tackle or guard. If the three guards are the top five linemen on the team, one of them will play tackle. None of the five best linemen will be sitting on the bench. The guys that need to be on the field can learn to play different positions if necessary.
• Returning senior TE Jimmay Mundine is clearly the best player at his position. Redshirt freshman Ben Johnson hasn't played a down, but he has a huge upside and has a chance to get on the field. Johnson and Harwell were the two players always making noise on the practice squads.
— Click here to listen to the full Q&A session: Weis addresses media prior to start of spring football
You thought things got intense the last time Kansas University's men's basketball team played against Oklahoma State? Just wait until Saturday night.
What a way to kick off the month of March. The Cowboys (18-10 overall, 6-9 Big 12) have not lived up to their potential this season — they struggled even before Marcus Smart got suspended for his altercation with a Texas Tech fan — and this ESPN College Game Day matchup doesn't have the ramifications most thought it would before the season began. Still, you won't find a much more dangerous bubble team in the nation right now than OSU. Time is running out for the Cowboys to prove they belong in the NCAA Tournament (despite losing seven straight games from Jan. 27 to Feb. 17), and nothing would solidify their spot in The Big Dance more than beating No. 5 Kansas (22-6, 13-2).
Gallagher-Iba Arena figures to shake with noise as long as Oklahoma State can stick around with Kansas, and the Cowboys have enough talent in their backcourt to beat any team in the country.
Since Smart's return to the lineup, OSU has blown out the two teams at the bottom of the Big 12 standings, Texas Tech and TCU.
Even though the Cowboys have lost 10 times, eight of those were by two possessions or less, including two overtime losses: 3OT vs. Iowa State and OT at Baylor. Four losses were in one-possession games.
Since Travis Ford took over at Oklahoma State in 2008-09, the Cowboys are 9-10 at home against Top 25 teams. One of those victories came in November vs. Memphis. But the Cowboys are only 2-4 against ranked opponents overall this season.
For the Cowboys to earn the kind of hey-look-at-us victory that has eluded them to date, they will need significant production from their top four leading scorers. So let's get reacquainted with Smart and his highly skilled allies, who would like to keep the Jayhawks from winning the Big 12 outright today in Stillwater, Okla.
Marcus Smart, No. 33
6-4, 220, so. guard
— Jan. 18 vs. KU: 16 points, 3/14 FGs, 0/6 3s, 10/10 FTs, 10 rebounds, 9 assists, 4 steals, 3 turnovers in 39 minutes.
One assist shy of a triple-double in OSU's two-point loss at Kansas, the troubled soon-to-be NBA lottery pick put up a great stat line despite missing 11 of his 14 shots.
Smart is strong in every facet of the game. In his two appearances since serving his three-game suspension, he has delivered 16.5 points, 8.5 assists, 5.5 steals and 5.5 rebounds.
On the season, the bull of a point guard averages 17.4 points, 5.6 rebounds, 4.6 assists and shoots 42.1% from the floor — but only 29.3% from 3-point range (39 of 133).
Markel Brown, No. 22
6-3, 190, sr. guard
— Jan. 18 vs. KU: 15 points, 5/13 FGs, 5/9 3s, 0/0 FTs, 3 rebounds, 1 assist, 1 turnover, 5 fouls in 28 minutes.
Two technical fouls limited Brown's productivity in OSU's loss at Kansas. And he still made five 3-pointers.
The high-flying shooting guard averages 16.8 points, 5.5 rebounds, 2.9 assists, makes 47% of his shots and 36.7% of his 3-pointers (44 of 120).
Brown is the first player in OSU history to record career numbers of 250 assists, 100 steals and 100 blocks. And he is only the second Cowboy in the program's record books to get to 500 career rebounds (Brown has 555) playing under the height of 6-4. The other was Randy Rutherford.
Le'Bryan Nash, No. 2
6-7, 235, jr. wing
— Jan. 18 vs. KU: 10 points, 5/11 FGs, 0/2 FTs, 5 rebounds (3 offensive), 2 assists, 3 turnovers, 4 fouls in 22 minutes.
Not that long-range daggers are his specialty, but Nash had a chance to defeat Kansas with a buzzer-beating 3-pointer at Allen Fieldhouse in January. However, on the Cowboys' final possession, he was stripped by Frank Mason (see above photo).
A slashing junior forward, Nash has never scored more than 11 points against Kansas in four career games.
This season, Nash averages 14.4 points and 5.8 rebounds. He's a 52.7% shooter, but doesn't have to be worried about behind the arc, where he has missed all six of his attempts.
Phil Forte, No. 13
5-11, 185, so. guard
— Jan. 18 vs. KU: 23 points, 7/11 FGs, 7/10 3s, 2/2 FTs, 5 rebounds, 2 assists, 2 steals, 0 turnovers in 30 minutes.
A sub the first time these two teams met, one of the most dangerous 3-point shooters in the country can burn opponents from the opening tip now that he's a starter.
Forte averages 13.3 points, 1.3 assists, converts 45.5% field goals and is slightly better from long range, making 45.8% of his 3-pointers.
The 5-11 guard makes 3.1 3-pointers a game in Big 12 action. He torched Kansas for seven the first time around. He's coming off a 5-for-10 performance at TCU, and he made all six of his 3's at Oklahoma in January.
In 86 tries at the free-throw line this season, Forte has only missed nine times. His 89.5% success rate leads the Big 12.
Kamari Murphy, No. 21
6-8, 220, so. post
— Jan. 18 vs. KU: 12 points, 5/10 FGs, 2/2 FTs, 1 rebound, 1 assist, 4 fouls, 1 steal, 1 turnover, 2 blocks in 38 minutes.
Essentially the lone post player for OSU, the 6-8 forward only had 1 rebound in 38 minutes at KU, back in January.
Murphy averages 6.4 boards this season and surely will make a larger impact in Stillwater. In his last five games, he's averaging 9.8 rebounds to go with 7.2 points.
About 31 percent of his rebounds this season come on the offensive glass, and he makes 57% of his shot attempts — all of which are 2-pointers.
OSU bench
Brian Williams, No. 4
6-5, 210, jr. wing
— Jan. 18 vs. KU: 2 points, 1/5 FGs, 0/1 3s, 3 rebounds, 0 assists, 1 steal in 21 minutes.
Earlier in the season, Williams started for Ford, but that's no longer the case.
He averages 6.8 points and 3.8 rebounds. While Williams has made 48.6% of his shots overall, he hits just 27.3% of his 3-pointers and doesn't take them too often (3 for 11).
After scoring a season-high 15 points against Iowa State, Williams has gone scoreless in three of his last six outings and hasn't played more than 12 minutes since being moved to the bench.
It feels like about a year ago that Kansas University's men's basketball team last faced Oklahoma.
Actually, it was only close to a full Big 12 schedule ago.
OU has played 12 times since the Jayhawks beat the Sooners, 90-83, back on Jan. 8, in Norman, Okla., and KU has competed in 13 games in the six-plus weeks that have passed since their first meeting.
This rematch doesn't have the same anticipation surrounding it as KU's revenge sequel with Texas on Saturday, but Oklahoma (20-7 overall, 9-5 Big 12) is one of three teams currently tied for second in the conference (Iowa State and UT are the others) and quickly running out of time in its pursuit of Kansas (21-6, 12-2).
Tonight's Big Monday game at Allen Fieldhouse is one of KU's biggest to date, because a victory guarantees the Jayhawks at least a share of their 10th straight Big 12 championship.
Kansas coach Bill Self said Saturday night it has been long enough since KU faced Oklahoma that players from both teams have long forgotten the intricacies of the scouting reports they received for that game.
So, what have Lon Kruger's Sooners been up to? For one, they spent most of Saturday afternoon blasting Kansas State. The final score was OU 86, K-State 73, but Oklahoma led by as many as 27 points in the second half on its home floor.
That was Oklahoma at its best, but the Sooners have been inconsistent over the past few weeks. In fact, three of OU's five conference losses have come in the last six games. The Sooners really needed their win over K-State on Saturday, as well as their victory at Oklahoma State (without Marcus Smart) a week earlier, because prior to that they had dropped three of their previous four:
• L 81-75 at Iowa State on Feb. 1
• L 91-86 (OT) at West Virginia on Feb. 5
• W 88-72 vs. Baylor on Feb. 8
• L 68-60 vs. Texas Tech on Feb. 12
Despite its recent road setbacks, Oklahoma is 8-4 away from Norman this season — 4-3 in true road games and 4-1 at neutral sites.
The Sooners create most of their success on the offensive end of the court. In Big 12 games, Oklahoma is:
1st in free throw percentage (76.4%)

1st in made 3-pointers (124, or 8.9 a game)

3rd in scoring (78.6 points)

3rd in 3-point FG percentage (37.3%)

tied for 3rd in steals (6.29)
Kruger has embraced the power of the 3-pointer, so OU isn't shy from behind the arc. The Sooners average 21.8 attempts from deep per game, and they are the only team in the Big 12 with six players to have made at least 20 3-pointers.
Let's get reacquainted with the six OU gunslingers (and one of their teammates).
Buddy Hield, No. 24
6-4, 208, so. guard
— Jan. 8 vs. KU: 18 points, 6/14 FGs, 3/8 3s, 3/4 FTs, 8 rebounds (3 offensive), 1 steal, 1 turnover, 5 fouls in 38 minutes.
Fact: Hield is going to hoist some 3-pointers. He averages 6.7 attempts from deep a game and has made 70 of his 182 tries (38.5%).
He averages 17.5 points and 3.4 successful 3-pointers a game in Big 12 play, and scored a career-high 30 points at ISU on Feb. 1.
In three of his last six games, he has made five from downtown.
Defensively, the sophomore guard is second in the Big 12 in steals (1.44 a game, behind only Marcus Smart's 2.46).
Cameron Clark, No. 21
6-7, 211, sr. forward
— Jan. 8 vs. KU: 32 points, 10/18 FGs, 0/4 3s, 12/16 FTs, 3 rebounds, 1 steal, 4 personal fouls in 29 minutes.
Percentage-wise, the versatile forward is OU's most effective 3-point shooter. Clark, who torched Kansas for 32 points back in January without even making a 3, has converted 28 of his 60 tries from downtown (46.7%).
During OU's last four games, he has hit 20 of his 33 shots (60.6%). He scored 11 points and grabbed eight rebounds Saturday vs. K-State.
Clark averages 15.2 points and 5.7 rebounds, and when he draws contact, he hits 78.4% of his free throws.
Jordan Woodard, No. 10
6-0, 185, fr. guard
— Jan. 8 vs. KU: 10 points, 0/5 FGs, 0/1 3s, 10/10 FTs, 1 rebound, 2 assists, 1 steal, 2 turnovers.
This freshman isn't only a threat from long range (22 for 58, 37.9%), he attacks the opposing defense.
Woodard's 173 free throw attempts lead OU, he shoots 77.5% at the foul line and that's where he has scored 45% of his 11.0 points a game this season.
He tends to wear down defenders in the second half — that's when 128 of his free-throw attempts have come.
Sixth in the Big 12 with 4.7 assists a game, the first-year point guard can set up his teammates almost as easily as he can create his own offense.
Isaiah Cousins, No. 11
6-4, 186, so. guard
— Jan. 8 vs. KU: 4 points, 1/5 FGs, 0/1 3s, 2/2 FTs, 2 rebounds, 1 assist, 2 steals, 2 turnovers.
The sophomore is coming off a 6-for-11, 17-point outing against K-State and has made 43.4% of his field goals this season. His career high of 21 came four games ago against Baylor.
Cousins averages 10.5 points and 4.1 rebounds. From the land of 3, he has made 26 of his 72 shots (36.1%).
Ryan Spangler, No. 00
6-8, 232, so. forward
— Jan. 8 vs. KU: 4 points, 2/3 FGs, 3 rebounds, 4 assists, 1 steal, 1 turnover, 4 fouls in 23 minutes.
Hey, it's a Sooner who isn't going to shoot a 3-pointer … Well, actually he might, too. Even OU's bruiser has hit 3 of 11 from distance.
But most of the time, you'll find Spangler attacking the glass — and not just on defense. The sophomore power forward averages 9.6 boards a game and about a third of those come on offense (3.3 a game).
The hard-working big man has 10 double-doubles to his name and leads the league in boards. He has been successful on 60.2% of his shots this season and made at least half of his attempts in 23 of OU's 27 games.
His board production fell off against K-State, when he only had two, but in other Big 12 games he has hauled in double-digit totals seven times, with a season-high 17 coming against Oklahoma State late last month.
Oklahoma bench
Tyler Neal, No. 15
6-7, 234, sr. forward
— Jan.. 8 vs. KU: 11 points, 4/5 FGs, 2/2 3s, 1/2 FTs, 2 rebounds, 1 turnover in 23 minutes.
In just 15.9 minutes a game, the substitute forward scores 6.8 points and pulls down 3.4 rebounds.
And, of course, he can knock down 3-pointers. Neal has nailed 27 this season and makes 42.2% of his bombs.
Frank Booker, No. 1
6-4, 198, fr. guard
— Jan.. 8 vs. KU: 4 points, 1/2 FGs, 1/2 3s, 1/2 FTs, 0 turnovers in 10 minutes.
A relative non-factor against Kansas the first time around, the backup guard has done damage against other Big 12 opponents and averages 5.3 points on the year.
The freshman went 4 for 6 on 3-pointers at OSU and scored 15 points. At K-State on Jan. 14 he made 3 of 7 treys for nine points.
On the season, Booker has hit 34 of 93 3-pointers (36.6%). The guy loves hanging out beyond the arc. He has only made seven two-point field goals this season.