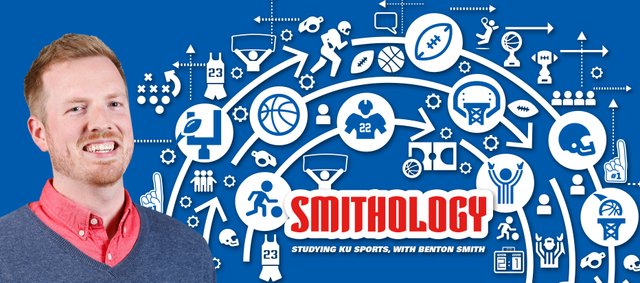 Posts tagged with
Jayhawks
After spending a good chunk of his summer preparing for the World University Games, in South Korea, and then leading Kansas/Team USA to a gold medal, Wayne Selden Jr.'s basketball journeys continued with a trip to the adidas Nations event, near Los Angeles, in early August.
It was there that DraftExpress.com caught up with Selden, a junior guard at KU, for a quick interview. Though he has played two seasons in the Big 12, Selden described the competition level at adidas Nations as high, too.
"You know, it's basically everybody that's left in college, that's been around for a few years, and it's a lot of guys that just know how to play basketball," Selden said.
According to SBNation.com, Selden played on one of the four teams there that featured college players, and he teamed up with Iowa State's Monté Morris and Gonzaga's Kyle Wiltjer. At one point, they lost to a team led by Indiana's Yogi Ferrell.
It sounds like a worthy training ground, and Selden told DraftExpress.com he plans to be a better player this coming season for Kansas.
"Last year I had times where I was timid, I would shy away — not shy away. Timid's not even the right word," Selden said, deciding to re-characterize his sophomore struggles. "But I wouldn't always be locked in. That's probably a better word. I wouldn't always be locked in. This year I've got a different mindset. I'm a lot more focused and I'm working. I'm out here having fun and just playing basketball."
Offensively, Selden's had issues during the 2014-15 season with his shooting inside the arc. Look at these numbers from hoop-math.com:
Selden only made 35 of 69 attempts at the rim (50.7%)

Selden converted on just 28 of 89 2-point jumpers (31.5%)
Often, Selden would reach the paint — or even the rim — and fail to finish off a solid drive with a bucket. By the end of the season, the guard hit a better percentage of his 3-pointers — 46 of 124 (37.1%) — than his 2-pointers. He said he wasn't an efficient scorer because he would get to the lane and make things more difficult than they had to be.
"But I feel like I really improved on that, just in the short time since the season ended," Selden said. "Over in Korea and here I've been doing pretty well with it."
In fact, at the World University Games Selden made 59.7% of his 2-point shots — 40 of 67 — as his offense carried the Jayhawks to an 8-0 record. He was almost unstoppable in the first seven games, making 36 of 50 (72%) of his 2-pointers, before KU played its eighth game in 10 days, everybody's legs looked dead and he shot 4-for-17 inside the arc in a double-overtime victory over Germany in the gold-medal game.
Selden's 3-point shooting didn't suffer in South Korea, either. He made 18 of 48 from deep for 37.5%, just above what he shot for KU as a sophomore. But he hopes to improve upon that clip as a junior.
"I see myself shooting over 40 percent from three this year, much improved jump shot, and I'm real confident with it right now," Selden said. "I feel like I can make every shot. Even if I miss a shot, I feel like the next one's going in."
If he can follow through with that goal and continue finishing inside, the Jayhawks should have no trouble getting back to at least the Sweet 16 for the first time since 2013. Plus, the junior will see his stock rise.
And Selden knows Bill Self needs the junior guard in an effective, assertive role, to compliment junior point guard Frank Mason III and senior forward Perry Ellis. The trio figure to carry the Jayhawks and trade off leading the team in scoring from game to game.
"Basically, me and Frank, we the real bulldogs," Selden said. "We're gonna run the squad this year. Perry's gonna get buckets, obviously, because that's what Perry does. But me and Frank, we're the heart of the team. We're gonna have to take over and run the show."
In case you were wondering, DraftExpress.com's mock NBA Draft for 2016 doesn't include Selden. The website actually has him as a second-round pick — 52nd — in the 2017 draft (after what will be his senior season).
KU freshman big man Cheick Diallo is listed as the No. 15 pick in the first round for 2016, and sophomore wing Svi Mykhailiuk is two spots behind him, at No. 17. Jayhawks senior forward Perry Ellis isn't listed in the top 60 for the 30-team, two-round draft.
It wasn't the regular season, so none of the stats count and everything that transpired will soon only register as footnote-worthy, but former Kansas linebacker Ben Heeney looked like he'll fit in at the NFL level just fine in his preseason debut Friday night.
Heeney led Oakland with eight tackles in the Raiders' 18-3 victory over St. Louis, and even picked up a sack by chasing Rams quarterback Case Keenum out of bounds for a short loss early in the second quarter.
"That counted as a sack?" Heeney asked a reporter in a story posted on the Raiders' website.

"That's what's up. We were just in man coverage and I was manned to the (running back). The back went into the flat and Keenum kept the ball, and I just got off my man coverage and chased him out of bounds. I didn't know it was a sack at all, so that's what's up."
Raiders coach Jack Del Rio left the exhibition impressed with his fifth-round pick from KU. In a CSNBayArea.com report, Del Rio said Heeney flies around at practices the same way he did in his unofficial Oakland opener.
"He's very, very active. His speed showed up," Del Rio said. "I know that one time the quarterback tried to break contain and he laid him down for a sack. That was his speed. That's one of the reasons we have him."
Heeney told CSNBayArea.com's Scott Bayer hustling and getting dirty is in his football DNA. He just doesn't know any other way of playing the game.
"That's what I've staked my game on," Heeney said.
The rookie from Kansas hoped to take his stained, game-worn jersey home with him after his successful night, but the Raiders' equipment personnel told him he couldn't, because that was the only black, No. 51 Heeney jersey they had available at the moment.
"I definitely want to get it back once they get the next jersey made," Heeney said. "I wish they wouldn't wash it, but I guess it has to look good for next game."
The defensive play-calling and in-game adjustments made his first NFL game feel a lot different than his college days, Heeney said, but he thought he handled it pretty well. Moving forward, the 6-foot linebacker from Hutchinson just wants to make sure he attacks more.
"There were a couple of plays I could have shot a gap and got a tackle for loss that I didn't do, but I think for the most part I'm happy with my performance," Heeney said. "I have a couple of things I need to clean up."
Thanks to Naveed Chowdhury of Cover32.com, we can watch every defensive snap Heeney played on Friday night.
Along with his eight tackles and one sack, Heeney read one pass over the middle well enough to either disrupt the intended receiver or deflect the ball (it was hard to tell on the video whether he got a finger on it). It was just another example of how the former KU star can begin making an impact immediately for Oakland this season.
As Heeney posted on Instagram following his first preseason game in silver and black, the NFL is finally a reality for him: "No more dreaming, just living!"
When Montell Cozart arrived at Kansas in 2013, the true freshman didn't have all the answers.
Cozart had to figure out then-head coach Charlie Weis's pro-style offense. For him, the transition was far from seamless, because the system wasn't like the spread format he had success in at the high school level, at nearby Bishop Miege, in Kansas City, Missouri.
Cozart said Monday he doesn't think KU's incoming quarterbacks will have as many issues as they adapt to offensive coordinator Rob Likens' Air Raid attack. Plus, true freshmen Carter Stanley (from Vero Beach, Florida) and Ryan Willis (also from Bishop Miege) have impressed the junior with their approaches.
"You can see those guys coming in ready to work," Cozart said. "They both have ran similar offense to what we're running now when they were in high school."
KU's new offense actually benefits every quarterback fortunate enough to play in it, according to Cozart.
"Now that we're back to this offense," Cozart said, "it gives all of our quarterbacks a lot of confidence, because we all can be successful in it."
A few days into preseason camp, Kansas has eight quarterbacks on its roster:
Cozart (jr., 6-2, 193)

Keaton Perry (RS-fr., 5-10, 186)

Stanley (fr., 6-2, 188)

T.J. Millweard (jr., 6-4, 219)

Willis (fr., 6-4, 205)

injured Michael Cummings (sr., 5-10, 212)

Deondre Ford (jr., 6-1, 200)

Frank Seurer, Jr. (jr., 5-11, 190)
Cozart said there are "all sorts" of players in KU's quarterback room, and their various skill sets are on display when the QBs go over practice video.
"We've got guys with cannons. We've got guys with good feet that can run a little bit," he said. "This offense just helps everyone be successful and puts you in a great position."
Both Willis, whom Cozart knows a little from their Miege connection, and Stanley, Cozart's camp roommate, figure to be his primary competition in the race to become KU's starter. The junior said every time he leaves a quarterbacks meeting, he comes away impressed with the true freshmen.
"When we're watching film, you see them jotting down things, trying to get better and get to where me, T.J. and Mike are in this offense," Cozart said. "They're trying to catch up, and you can see those guys working great."
For Cozart, it's fun to have younger QBs around looking up to him. When each day of preseason camp ends, the quarterbacks throw the ball around and talk about "everything" as they all get to know each other.
"We're always talking about football," Cozart said. "Just little things around the nation, what's happening in the sports world, getting to know one another."
Sharing a room with Stanley for camp has allowed Cozart to discover a lot about him quickly. Cozart said they often watch video and bounce ideas off one another when they see certain things pop up on the screens in front of them. He said Stanley (freshmen and program newcomers can't speak with media, per team rules) has fewer questions each day, a sign he is learning the offense and getting comfortable.
Likens wants all of the QBs making strides in those areas. Cozart said the coordinator and quarterbacks coach has harped on the importance of recognizing defensive structure at the line of scrimmage, a key component of the Air Raid offense for the signal-callers.
"You want to know the answer to the test before it even comes," Cozart said.
At this point, it seems the junior might have more solutions this season than he did in the past, which is good news for the QB whom head coach David Beaty referenced as having the inside track on the starting gig.
From time to time during Devonté Graham's freshman season at Kansas, the young point guard exhibited the shooting, passing and decision-making of a veteran.
The 6-foot-2 lead guard from Raleigh, North Carolina, scored a team-high 14 points in his debut, came away with three steals against Florida in a comeback victory, didn't miss a shot on his way to a career-high 20 points against TCU and got KU to overtime by hitting two clutch free throws late against West Virginia.
The floor general in the making, though, made his most lasting impression in the Jayhawks' season-ending loss to Wichita State in the NCAA Tournament's Round of 32. Graham led KU with 17 points, pilfered five takeaways and knocked down three 3-pointers.
For a program that has suffered two consecutive early exits in March Madness, optimism abounds for Kansas heading into the 2015-16 season. The Jayhawks are expected to be just as good as — if not better than — any of the nation's projected top teams, such as North Carolina, Kentucky, Duke, Maryland, Iowa State, Virginia and Arizona. The return of Graham, Perry Ellis, Frank Mason III, Wayne Selden Jr., Brannen Greene, Jamari Traylor, Landen Lucas, Svi Mykhailiuk and Hunter Mickelson to go with another highly regarded recruiting class brings on those expectations.
At Kansas, one comes to expect significant individual improvements from season to season, and Graham has heaps of potential as a point guard. Just ask his coach, Bill Self.
"Devonté's gonna be our next Aaron Miles," Self proclaimed at KU's end-of-season team banquet. "That's what Devonté is. He's Aaron, but can actually shoot it better than Aaron. A lot better than Aaron."
Miles could be considered the last true point guard to start at Kansas. Most of Self's primary ball-handlers through the years have played more like combo guards or scoring point guards.
How does Graham compare to Miles and other former KU ball-handlers? We've only seen one season of Graham, so it helps to narrow down the sample size for all the players in the discussion. Check out the NCAA Tournament numbers for Miles, Graham and every other lead Kansas guard to play a significant role during his freshman season in the past 15 years.
Each Jayhawk point guard is listed with the season of his tourney debut and the seed KU earned that year.
Kirk Hinrich — 2000, No. 8 seed
• vs. No. 9 seed DePaul — 81-77 win (OT):
8 points, 3/4 FGs, 2/2 3s, 4 assists, 5 turnovers, 4 rebounds in 29 minutes
• vs. No. 1 seed Duke — 69-64 loss:
12 points, 4/7 FGs, 3/5 3s, 1/3 FTs, 6 assists, 3 turnovers, 2 rebounds in 28 minutes
— Averages: 10 ppg, 63.6% FGs, 71.4% 3s, 33.3% FTs, 5.0 assists, 4.0 turnovers, 3.0 rebounds in 28.5 minutes
Aaron Miles — 2002, No. 1 seed
• vs. No. 16 seed Holy Cross — 70-59 win:
7 points, 3/8 FGs, 0/1 3s, 1/1 FTs, 1 assist, 5 turnovers, 2 steals in 36 minutes
• vs. No. 8 seed Stanford — 86-63 win:
8 points, 2/4 FGs, 0/0 3s, 4/4 FTs, 5 assists, 4 turnovers, 4 rebounds, 1 steal in 25 minutes
• vs. No. 4 seed Illinois — 73-69 win:
13 points, 5/11 FGs, 1/3 3s, 2/2 FTs, 5 assists, 3 turnovers, 7 rebounds, 1 steal in 35 minutes
• vs. No. 2 seed Oregon — 104-86 win:
6 points, 2/10 FGs, 0/2 3s, 2/2 FTs, 8 assists, 3 turnovers, 2 rebounds, in 30 minutes
• vs. No. 1 seed Maryland — 97-88 loss:
12 points, 1/7 FGs, 0/4 3s, 10/12 FTs, 10 assists, 3 turnovers, 3 rebounds, 2 steals in 28 minutes
— Averages: 9.2 points, 32.5% FGs, 10% 3s, 90.4% FTs, 5.8 assists, 3.6 turnovers, 3.2 rebounds, 1.2 steals in 30.8 minutes
Russell Robinson — 2005, No. 3 seed
• vs. No. 14 seed Bucknell — 64-63 loss:
Did not play
— Averages: DNP
Mario Chalmers — 2006, No. 4 seed
• vs. No. 13 seed Bradley — 77-73 loss:
15 points, 6/11 FGs, 2/4 3s, 1/2 FTs, 0 assists, 5 turnovers, 3 steals, 3 rebounds, 5 fouls in 34 minutes
— Averages: 15.0 points, 54.5% FGs, 50% 3s, 50% FTs, 0.0 assists, 5.0 turnovers, 3.0 steals, 3.0 rebounds in 34.0 minutes
Sherron Collins — 2007, No. 1 seed
• vs. No. 16 Niagara — 107-67 win:
15 points, 4/9 FGs, 2/3 3s, 5/6 FTs, 6 assists, 0 turnovers, 4 steals, 1 rebound in 20 minutes
• vs. No. 8 Kentucky — 88-76 win:
8 points, 4/11 FGs, 0/2 3s, 2 assists, 3 turnovers, 1 rebound in 26 minutes
• vs. No. 4 Southern Illinois — 61-58 win:
2 points, 1/3 FGs, 0/1 3s, 1 assist, 3 turnovers, 2 steals, 3 rebounds in 23 minutes
• vs. No. 2 UCLA — 68-55 loss:
0 points, 0/4 FGs, 0/1 3s, 2 assists, 1 turnover, 1 rebound in 15 minutes
— Averages: 6.3 points, 33% FGs, 29% 3s, 83% FTs, 2.8 assists, 1.8 turnovers, 1.5 steals, 1.5 rebounds in 21.0 minutes
Tyshawn Taylor — 2009, No. 3 seed
• vs. No. 14 seed North Dakota State — 84-74 win:
8 points, 4/9 FGs, 0/1 3s, 0/1 FTs, 1 assist, 2 turnovers, 2 rebounds in 27 minutes
• vs. No. 11 seed Dayton — 60-43 win:
3 points, 1/5 FGs, 0/1 3s, 1/3 FTs, 3 assists, 6 turnovers, 1 steal, 3 rebounds in 27 minutes
• vs. No. 2 seed Michigan State — 67-62 loss:
8 points, 2/4 FGs, 0/1 3s, 4/4 FTs, 2 assists, 3 turnovers, 1 steal, 1 rebound in 28 minutes
Averages: 6.3 points, 38.8% FGs, 0% 3s, 62.5% FTs, 2.0 assists, 3.7 turnovers, 0.7 steals, 2.0 rebounds in 27.3 minutes
Elijah Johnson — 2010, No. 1 seed
• vs. No. 16 seed Lehigh — 90-74 win:
0 points in 1 minute
• vs. No. 9 seed Northern Iowa — 69-67 loss:
Did not play
— Averages: 1 GP, 0.0 points in 1.0 minutes
Josh Selby — 2011, No. 1 seed
• vs. No. 16 seed Boston — 72-53 win:
4 points, 2/6 FGs, 0/2 3s, 2 assists, 1 turnover, 2 rebounds in 15 minutes
• vs. No. 9 seed Illinois — 73-59 win:
0 points, 0/0 FGs, 2 assists, 0 turnovers, 1 rebound in 10 minutes
• vs. No. 12 seed Richmond — 77-57 win:
9 points, 3/9 FGs, 3/5 3s, 0 assists, 1 turnover, 3 rebounds in 17 minutes
• vs. No. 11 seed VCU — 71-61 loss:
2 points, 1/5 FGs, 0/3 3s, 0 assists, 0 turnovers, 1 rebound in 15 minutes
— Averages: 3.8 points, 30% FGs, 30% 3s, 1.0 assists, 0.5 turnovers, 1.8 rebounds in 14.3 minutes
Naadir Tharpe — 2012, No. 2 seed
• vs. No. 15 seed Detroit — 65-50 win:
0 points, 0/3 FGs, 0/1 3s, 1 assist, 2 turnovers in 13 minutes
• vs. No. 10 seed Purdue — 63-60 win:
3 points, 1/3 FGs, 1/3 3s, 0 assists, 1 turnover, 1 rebound in 4 minutes
• vs. No. 11 seed North Carolina State — 60-57 win:
Did not play
• vs. No. 1 seed North Carolina — 80-67 win:
Did not play
• vs. No. 2 seed Ohio State — 64-62 win:
Did not play
• vs. No. 1 seed Kentucky — 67-59 loss:
Did not play
— Averages: 1.5 points, 17% FGs, 25% 3s, 0.5 assists, 1.5 turnovers, 0.5 rebounds in 8.5 minutes
Conner Frankamp — 2014, No. 2 seed
• vs. No. 15 seed Eastern Kentucky — 80-69 win:
10 points, 3/6 FGs, 0/2 3s, 4/4 FTs, 4 assists, 0 turnovers in 25 minutes
• vs. No. 10 seed Stanford — 60-57 loss:
12 points, 4/8 FGs, 4/7 3s, 0 assists, 0 turnovers, 2 rebounds, 1 steal in 18 minutes
— Averages: 11 points, 50% FGs, 44% 3s, 100% FTs, 2.0 assists, 0.0 turnovers, 1 rebound, 0.5 steals in 21.5 minutes
Frank Mason III — 2014, No. 2 seed
• vs. No. 15 seed Eastern Kentucky — 80-69 win:
2 points, 1/1 FGs, 0/2 FTs, 4 assists, 1 turnover, 4 rebounds in 9 minutes
• vs. No. 10 seed Stanford — 60-57 loss:
2 points, 0/4 FGs, 0/3 3s, 2/2 FTs, 2 assists, 1 turnover, 2 rebounds, 1 steal in 22 minutes
— Averages: 2 points, 20% FGs, 0% 3s, 50% FTs, 3.0 assists, 1.0 turnover, 3.0 rebounds, 0.5 steals in 15.5 minutes
Devonté Graham — 2015, No. 2 seed
• vs. No. 15 seed New Mexico State — 75-56 win:
8 points, 2/6 FGs, 2/2 3s, 2/2 FTs, 4 assists, 3 turnovers, 2 rebounds in 25 minutes
• vs. No. 7 seed Wichita Stte — 78-65 loss:
17 points, 5/13 FGs, 3/8 3s, 4/4 FTs, 3 assists, 1 turnover, 1 rebound, 5 steals in 29 minutes
— Averages: 12.5 points, 37% FGs, 50% 3s, 100% FTs, 3.5 assists, 2.0 turnovers, 1.5 rebounds, 2.5 steals in 27 minutes
Now let's throw all those stats in one place to make things easier, and see which KU freshman point guards/combo guards truly performed the best.
Key: BLUE NUMBERS = Best in the group; RED NUMBERS = 2nd-best
KU Freshman PGs NCAA Tournament Numbers — 2000 to present
Player (year)
GP
PPG
FG%
3%
FT%
APG
TOPG
RPG
SPG
MPG
Kirk Hinrich ('00)
2
10
64%
72%
34%
5.0
4.0
3.0
--
28.5
Aaron Miles ('02)
5
9.2
33%
10%
90%
5.8
3.6
3.2
1.2
30.8
Russell Robinson ('05)
0
--
--
--
--
--
--
--
--
--
Mario Chalmers ('06)
1
15
55%
50%
50%
0.0
5.0
3.0
3.0
34.0
Sherron Collins ('07)
4
6.3
33%
29%
83%
2.8
1.8
1.5
1.5
21.0
Tyshawn Taylor ('09)
3
6.3
39%
0%
63%
2.0
3.7
2.0
0.7
27.3
Elijah Johnson ('10)
1
0
--
--
--
0.0
0.0
0.0
0.0
1.0
Josh Selby ('11)
4
3.8
30%
30%
--
1.0
0.5
1.8
0.0
14.3
Naadir Tharpe ('12)
2
1.5
17%
25%
--
0.5
1.5
0.5
0.0
8.5
Conner Frankamp ('14)
2
11
50%
44%
100%
2.0
0.0
1.0
0.5
21.5
Frank Mason III ('14)
2
2.0
20%
0%
50%
3.0
1.0
3.0
0.5
15.5
Devonté Graham ('15)
2
12.5
37%
50%
100%
3.5
2.0
1.5
2.5
27.0
When you stack the numbers together, four guys stand out as the clear-cut leaders: Kirk Hinrich, Aaron Miles, Mario Chalmers and Devonté Graham.
Hinrich led in FG% (64%), 3-point % (72%) and took second place in assists (5.0) and rebounds (3.0).
Miles played in the most games (5), dished the most assists (5.8) and pulled down the most boards (3.2), while posting the second-best free-throw numbers (90%) and minutes played (30.8).
In his one tournament game as a freshman, Chalmers scored 15 points, swiped 3 steals and played 34 minutes to lead the group, and finished second in FG% (55%), 3-point % (50%) and rebounds (3).
Graham's numbers look just as good as the ones posted by any of those other three guys. By the way, Hinrich, Miles and Chalmers all became some of the best Kansas players in recent memory. Graham hit 100% of his free throws to tie the departed Conner Frankamp for first, and had the second-best numbers among the 12 freshman point guards in points (12.5), 3-point % (50%) and steals (2.5).
Limiting the turnovers-per-game numbers to those who played at least 20 minutes, Graham's 2.0 giveaways were only bettered by Frankamp (0.0) and Sherron Collins (1.8).
After playing in his first NCAA Tournament game this past March, in Omaha, Nebraska, Graham said staying loose keyed his performance on that stage.
"When you have fun," he said, "a lot of good things happen."
Graham didn't didn't just look comfortable, he stood out as someone who could change the flow and make a critical impact.
"As soon as the game started, as soon as I got on the court, after I got up and down, started sweating a little bit, I just felt like it was another normal game," Graham said. "I'm not thinking about how big it is and all the pressure. You've just gotta be calm in that situation."
Whether Graham starts or remains a key backup in his sophomore season has yet to be determined. KU's summer play at the World University Games should heavily play into that decision for Self.
After averaging 18.1 minutes, 5.9 points and 2.1 assists as a freshman, all those numbers figure to increase in Graham's second season at KU. Self likes what he has in Graham, and even if Mason keeps his starting spot the two easily could could play side-by-side for long stretches to give KU a pair of play-makers.
"When we're in a game together, we're always thinking: attack," Graham said of teaming up with Mason. "It's kind of hard to stay in front of both of us at the same time. We try and break the defense down, find the right guys open to pass it to — create for others and also ourselves."
More playing time for a more experienced Graham should mean more success for the Jayhawks next season, as they try to get back to the Final Four for the first time since 2012. That KU team had Tyshawn Taylor and Elijah Johnson as point guards, and neither looked nearly as good his freshman season as Graham did.
Dexter McDonald's life changed earlier this month, when Oakland snagged him in the final round of the 2015 NFL Draft.
"When I finally got the call it was just a blessing," McDonald said in a profile posted on the Raiders' website. "It was a relief. And I was happy to say I would have the opportunity to become an Oakland Raider and join the Raider nation."
McDonald, a rookie cornerback out of Kansas, took another step in that direction Tuesday, when the seventh-round pick signed with Oakland. Referencing spotrac.com, SilverAndBlackPride.com reported the contract is for four years and $2.37 million.
You can watch McDonald, a Kansas City, Missouri, native, arrive in California, pose for photos and wear his No. 21 Raiders uniform for the first time in a Raiders.com video feature. The 6-foot-1 corner describes himself as a team player with a lot of energy.
"I'm one of those guys who is gonna be the same every day. I'm a physical corner — I'm gonna get on those wide receivers and jam them, disrupt the timing between the quarterback and the receiver to make it hard on them to pass," McDonald said.
Back in late March, an amazing pro day propelled McDonald into the realm of draftees. The physical, 200-pound corner stood out with a 4.42-second 40-yard dash, a vertical leap of 40 and 1/2 inches and a broad jump of 11 feet, 2 inches.
"It allowed teams to see what I was capable of, athletic wise," McDonald said the day he was drafted.
Now, McDonald can't wait to prove he can compete at the next level. The 23-year old defensive back finds himself with a unique opportunity, too, playing for and alongside some legendary names. Rod Woodson coaches Oakland's defensive backs and 18-year NFL veteran Charles Woodson plays safety for the Raiders.
"It's a blessing," McDonald said, "and I have an opportunity to be like a sponge and soak up as much knowledge as I can from those guys. And I'm definitely gonna do that."
Levi Damien of SilverAndBlackPride.com speculated McDonald has a chance to earn playing time as a rookie. Oakland's starting corners figure to be D.J. Hayden and T.J. Carrie, but the nickel spot is "very much up for grabs," and the Raiders proved last season with Carrie (also a seventh-round pick) that young guys can work their way onto the field and play crucial roles. Damien also projected McDonald's size could make him an option at safety eventually.
McDonald and his former KU teammate, Ben Heeney (drafted by Oakland in the fifth round), will play in Kansas City, against the Chiefs, on the final day of the regular season, Jan. 3, 2016.
The more you hear about Kansas basketball commitment LaGerald Vick, the more impressive he seems.
National analyst Eric Bossi of Rivals watched the 6-foot-5 guard from Memphis this past weekend in New York and came away claiming Rivals.com needs to move his national ranking of No. 137 up "at least 100 spots."
In order to get a better idea about Vick as a player, just check out his highlight videos. The 175-pound guard, who reportedly will re-classify and join the 2015 KU recruiting class with Carlton Bragg and Cheick Diallo, plays for Team Thad AAU, and in the past year or so he has put together quite the YouTube résumé.
Three of his scoring reels are posted below. With each one, I included some quick take-aways about what the clips tell us about this multi-skilled guard. Obviously, not everything we see here will immediately translate to college basketball and the Big 12, but there are plenty of promising signs that this previously unheralded recruit could turn into a go-to scorer for the Jayhawks before his days in Allen Fieldhouse are through.
This latest highlight reel from Courtside Films doesn't capture the correct way to spell Vick's first name, but it does provide an impressive array of highlights
• Vick can pull up for a 3-pointer off the dribble with ease when his defender leaves his hands down or fails to close out.
• His shooting, strength and ability to finish above the rim all look better now than they did in past highlight videos (shown below).
• When Vick's man gets low and really tests him on the perimeter, his ball-handling allows him to not only maintain possession but also get creative and find a way to punish his defender.
• He may be a little too reliant on his right hand at this point, but he does go left off the dribble from time to time, and that's obviously something he can continue to develop.
• No matter where he gets the ball, Vick stands out as an offensive threat in his ability to create better looks for himself, whether that be with a ball fake, jab step, cross-over or hesitation dribble. He appears a real challenge to keep in check.
• By the looks of this highlight reel, Vick is as confident a 3-point shooter as one could hope for. He doesn't overthink things when he's open from downtown, he just rises up and lets it fly.
• Finishing in traffic isn't for everyone. But it looks like Vick enjoys the challenge that taking on multiple defenders provides. Even when the road to the hoop looks treacherous, he doesn't show any fear.
• It's just a bad idea in general to leave him open anywhere on the court. He can either pull up for an easy look from behind the arc or speed through driving lanes to the rim.
• Vick often shows creativity in avoiding potential shot-blockers.
• He has a slight frame, but sometimes uses that to his advantage by slithering between defenders.
• If teams decide they want to take away his shooting ability, he could easily turn into a drive-first player on offense.
• Vick is confident and crafty when he gets into the paint, regardless of what kind of defender flies at him. In this aspect, he kind of reminded me of Manu Ginobili in his prime.
• He can play above the rim when he gets a wide-open lane or someone fails to put a body on him on the offensive glass.
• If you make the mistake of crowding Vick on the perimeter he is fast enough off the dribble to blow by you.
• Obviously his jumper is one of his strengths, enabling him to punish defenses if they leave him open (keep in mind many of these highlights come against teams ignoring basic defensive principles).
• Vick will need to clean up his ball-handling when he's taking on college guards. He is able to play pretty loose in these types of AAU showcases and (in the past at least) carries the ball at times when using his dribble outside.
• The kid has pretty quick hops, and can head skyward in a hurry.
• Vick's now-you-see-it/now-you-don't methods of slashing might be the final ingredient that turns him into a big-time college scorer. He can show defenders the rock, then take it away and finish by utilizing the window he just created for himself.
• His cross-over has a strong burst to it and he's always thinking "attack" when he has the ball in transition.
• Vick can finish with either hand once he has slashed his way into the paint.
• This scoring guard doesn't just rely on floaters, he takes advantage of angles on the floor and uses the glass well, even six to eight feet away from the rim. Not many guys have so many tricks in their bags.
When JaCorey Shepherd arrived at Kansas four years ago as a wide receiver, his transition to college football included plenty of teaching moments.
Now that the All-Big 12 cornerback is with the Philadelphia Eagles, who drafted him in the sixth round and this past week signed him to a four-year contract, Shepherd said his initial introduction to the NFL has been less based in instruction. After all, the players are all professionals now, as the 5-foot-11 defensive back pointed out in a video interview for Philadelphia's website.
But that's not to say Shepherd's experience thus far has been devoid of learning. At the Eagles' rookie mini-camp, the corner said, he found himself picking up new techniques at a fast pace. While playing press coverage — something he did at KU, too — he got too "handsy" on a few plays by doing things that were fine in college. He discovered he'll have to get rid of some of those habits he picked up in his first three seasons of playing defensive back.
"It's definitely a challenge," Shepherd said, "but I'm good at learning and going with the flow as I get more reps."
Eagles defensive backs coach Cory Undlin, who just joined the staff this offseason after working for Denver in the same role, wants his corners playing assertive press coverage at the line of scrimmage.
"To actually learn the proper way to press is actually gonna benefit me," Shepherd said.
Plus, Shepherd knows some guys who just played for Undlin last season, with the Broncos. He brought up their names when asked if he had anybody he could lean on for guidance while finding his way in the NFL.
"Previous corners from the University of Kansas, Aqib Talib and Chris Harris, they kind of helped me," Shepherd said, "and they told me they'll be there for me if I've got a question about the process going forward."
Excited that he could graduate from KU and embark on his NFL career this spring, the newly minted Eagle, who can be seen practicing in his No. 36 jersey in the video, said it felt good going "full out" at mini-camp for the first time since suffering a tear in his left hamstring prior to KU's pro day.
Now Shepherd can just enjoy himself on the field while playing the game he loves.
"It's a great relief off your shoulders," he said. "You don't have to think about that stuff, as far as where you're gonna be, where you're gonna end up. You can just go out there and do what you do."
Shepherd said he can tell Chip Kelly's staff is comprised of player-friendly coaches, which he likes. Now that he is in the league, the rookie corner wants to make sure he enjoys every moment, because he realizes not everybody gets the opportunity that is in front of him right now.
Back before Ben Heeney became a star football player at Hutchinson, or an All-BIg 12 linebacker at Kansas or a draft pick of the NFL's Oakland Raiders, he was just a 12-year-old kid who seriously loved football.
In 2004, Heeney laid out his goals for becoming a football lifer by mapping them all out with a pencil and paper. A fifth-round pick in the NFL Draft 11 years later, the linebacker shared the list of goals from his childhood on Twitter.
Complete with a table of contents, the script for the rest of his life included goals for middle school, high school, college and beyond.
HIGH SCHOOL GOAL
"In high school I want to make varsity on the football team. I want college coaches to come to the games and scout me for the team. I will play hard."
TRAINING / COLLEGE
"I would like go go to the University of Kansas or a better team in football. My parents went to KU. I want a football scholarship."
CAREER
"I want to play in the NFL. It would be fun and I would make a lot of money. I would train hard. After the NFL I would like to be the head coach for a college football team."
Pretty impressive stuff when you consider all of it has come true so far and Heeney still has plenty of football to play before he chases that coaching goal, post-retirement.
The Raiders profiled the former KU star on their website, in a video that includes Heeney going through drills at rookie mini-camp in his No. 51 Oakland jersey.
The new member of Raider Nation said he has quickly adapted to wearing the silver and black.
"Since I've been drafted by the Raiders, I can just tell they have the best fan base in the nation," Heeney said. "People comment on my Instagram and stuff. I'm just really excited to be a part of it."
Heeney hopes to break through as an on-field contributor immediately with Oakland, in the upcoming 2015 season.
"I think I bring leadership, and I'm always all over the field making plays," Heeney said. "You know, I'm just looking to bring that and help any way I can — special teams, defense, put me on offense. I'll play anything."
For the first time in his life, Hutchinson, Kansas native Ben Heeney is in California.
The Bay Area is the former Kansas linebacker's new home now, thanks to the Oakland Raiders, who took him in the fifth round of the NFL Draft.
Heeney thought heading into this past Saturday he might end up down in Tampa Bay or with one of the other handful of organizations with which he had the most pre-draft contact. But he landed on the opposite coast, in part, because he grabbed the attention of Oakland head coach Jack Del Rio.
Some say real recognize real. Well, linebackers recognize linebackers, too.
At the NFL Scouting Combine, Del Rio — the former Vikings, Cowboys, Chiefs and Saints linebacker — received a text from an old teammate. As reported by the San Francisco Chronicle's Vic Tafur, Oakland's coach said the message read something like: you have to check out Ben Heeney.
"So it kind of piqued my attention and (I) started watching him in the drills; of course he had that crazy hairdo going at the Combine," Del Rio said. "We get back and start watching the tape, and the guy is all over the place. He flies around, makes plays, very productive, has a great mindset in terms of special teams and linebacker play. We're excited to add him."
Clearly, the Raiders coach sees potential in the KU standout.
"He plays with his hair on fire," Del Rio said.
Heeney arrived out west Thursday, and a Raiders video production crew greeted him and his KU teammate, seventh-round pick Dexter McDonald, at the airport.
"I just tweeted out that I landed in Oakland, and the fans are crazy," Heeney says in the video posted on the Raiders' website. "They continue to just show me love."
Oakland's rookie mini-camp begins today for Heeney, McDonald and the rest of the Raiders' draft picks and undrafted hopefuls.
Zach Yenser doesn't claim to be on the cutting edge of social media usage, nor the inventor of some fantastic, never-before-seen concept. But Kansas University's new offensive line coach and run-game coordinator knows what he likes and what works when it comes to using Twitter to his advantage.
Of late, like all of head coach David Beaty's assistants, Yenser has been hitting the recruiting trails hard. You can tell by checking in on his tweets.
During spring football, when the former Cal and Louisiana Tech assistant could most often be found on KU's practice fields or in the offices at the football complex, he used Twitter from time to time to highlight the work and technique of his offensive linemen.
While examining and critiquing video footage from practices, Yenser would grab his phone, take a video of something he liked and make it a Vine he could tweet out to his followers.
"It's just a way to publicly recognize your guys up front," the O-line coach said. "People watch the offensive line and are like, 'Oh, that's cool, ya know. Fun.' I tell my guys, 'The only way you're gonna get noticed is if you give up a sack.' Nobody knows what you do."
Yenser hopes to educate and put a spotlight on his big men in the trenches when he sends out a highlight to the masses — an idea the coach said he stole from Penn State O-line coach and run-game coordinator Herb Hand, who started posting short clips as a Vanderbilt assistant.
Former Kansas tight end Jordan Shelley-Smith became the first Jayhawk to show up in one of Yenser's videos. The coach liked the footwork he saw from his junior left tackle.
Of course, Yenser received positive feedback from his players upon debuting the idea. He could tell they appreciated the love, and said it goes back to the core of his interaction with the linemen. He tells them: "We're in it together. I'm here to serve you guys.
"If they take that and listen," he added, "we'll all get better."
Senior center Keyon Haughton and sophomore guard Junior Visinia also starred in Yenser's tweets this spring.
The concept brings some added benefits with it, too.
"I think recruits like it," Yenser said. "I think a lot of people like just to see what's going on."
The O-line clips also provide the KU assistant with another avenue for discussions with high school coaches. He gets questions from them about how he teaches certain techniques, and prep coaches also tweet out some of the clips for their players to see.
Yenser said whenever he has time while watching video footage, he'll throw a clip up and tweet it out. He can tell how much the idea is working every time he posts a new one, looking each time for the ultimate sign of praise:
"How many retweets and likes can you get?"

Find more businesses on Marketplace
Arts & Entertainment · Bars · Theatres · Restaurants · Coffeehouses · Libraries · Antiques · Services