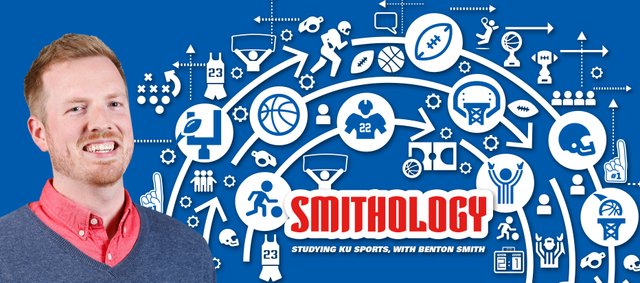 Posts tagged with
Fred Hoiberg
Having "The Mayor" back in Ames, Iowa, has done wonders for Iowa State's basketball program.
Fred Hoiberg, who averaged 17.4 points and 6.1 rebounds in nine games against Kansas as a player, now coaches the Cyclones, and has helped them earn three straight NCAA Tournament berths.
ISU (12-3 overall, 2-1 Big 12, ranked No. 11 in the nation) is well on its way to a fourth March Madness appearance in a row. Few things give The Mayor's constituents at Hilton Coliseum more joy than beating Kansas (14-2, 3-0, No. 9) — something Hoiberg did in uniform four times in nine games between 1992 and 1995.
But the fifth-year coach enters tonight's primetime showdown with the Jayhawks holding a 2-7 record against the team he loved to beat as a player.
Iowa State is 8-0 this season at Hilton Coliseum, including wins over Arkansas (currently No. 19) and Oklahoma State (No. 24). The Cyclones have won 15 in a row at home, dating back to last season.
Since Hoiberg began manning ISU's sideline, the Cyclones resurgence has thrived because of his free-wheeling offense. Iowa State averages 79.9 points a game this season and has put up 90 or more points 25 times in the Hoiberg era.
Five Cyclones average double figures in scoring, and ISU's effective field-goal percentage (which takes into account 3-point shots being worth more than 2-pointers) of 55.8 is 12th nationally.
With all of that in mind, here are the Cyclones KU has to worry about as it tries to stay unbeaten in Big 12 play.
CYCLONES STARTERS
No. 31 — Georges Niang, 6-8, junior F
The Big 12's fifth-leading scorer (14.9 points per game) can play inside and outside, making him a difficult matchup for many teams, and Hoiberg uses him in a variety of ways.
Niang averages 5.5 rebounds and 3.4 assists, making him one of 20 players nationally to average at least 14 points, five boards and three assists.
Since the start of Big 12 play, the forward has only scored 10 vs. Oklahoma State, 16 at West Virginia and 10 at Baylor.
The preseason All-Big 12 selection averages 17.8 points, 4.2 rebounds and 4.3 assists in six previous meetings with Kansas.
Plus, Niang might have even more incentive to torment KU, considering what happened to him the last time ISU faced the Jayhawks:
— hoop-math.com nugget: As a team, the Cyclones really finish well inside (74.2% on FGs at the rim, third in the nation). They're so good, in fact that Niang's 64.4% shooting at the rim is one of the worst among rotation players. Niang has converted 29 of 45 from point-blank range.
No. 13 Bryce Dejean-Jones, 6-6, senior G
A graduate-transfer from UNLV, he is yet another example of an experienced college veteran plugged in as a difference-maker by Hoiberg.
The Big 12's preseason Newcomer of the Year is eighth in the league in scoring (12.9 points) and leads Iowa State in rebounding (5.9). Like Niang, though he plays off the ball, he can set other Cyclones up, too (3.1 assists).
Dejean-Jones scored 14 points in ISU's loss at Baylor, giving him a double-figure outing for the first time in five games.
He's the only Cyclone with more than one double-double this season (two, vs. Oakland and Lamar).
Connecting on 48.8% of his shots, he's one of three ISU players in the top four of the Big 12 in field goal percentage.
1st. Dustin Hogue, ISU, 60.4%
2nd. TaShawn Thomas, OU, 56.5%
3rd. Bryce Dejean-Jones, ISU, 53.3%
4th. Naz Long, ISU, 48.8%
5th. Frank Mason III, KU, 48.2%
Inside the 3-point line, he's a 63.3% shooter, thanks in part to 14 dunks. Dejean-Jones has hit 14 of 41 3-pointers. And he's the Cyclones' third-best free-throw shooter (79.6%).
— hoop-math.com nugget: His scoring versatility shows in his shot selection. 33.3% of Dejean-Jones shots have come at the rim, 32.5% on 2-point jumpers and 34.2% from 3-point range.
No. 15 — Naz Long, 6-4, junior G
As he showed in Iowa State's loss at Baylor — 5-for-5 3-point shooting — Long has the perfect last name, because he's the team's best outside shooter.
Long has knocked in 43 of his 101 3-point attempts (42.6%), which makes him all the more difficult to keep in check on the perimeter. He's fourth in the Big 12 in 3-point shooting percentage, and second in 3-point makes, behind Oklahoma's Buddy Hield (47).
He's knocked in five or more 3-pointers in a game four times this season.
Last season, as a backup, he proved critical in crunch time, with a 3-pointer at Oklahoma State that sent the game to double-overtime, and another vs. OSU at Hilton Coliseum that forced OT.
— hoop-math.com nugget: He has been Iowa State's most effective shooter. Long's eFG% is 65.5%, leading ISU's rotation players.
No. 22 — Dustin Hogue, 6-6, senior F
Last season, his first at ISU, he averaged 10.7 points and 8.0 rebounds against Kansas.
Hogue doesn't often take 3-pointers, but he makes his attempts count when he does. The forward has made 9 of 18 from deep on the season, as well as 4 of his last 6.
When ISU beat Oklahoma State, he scored all 17 of his points in the second half, went 7-for-7 in the final 20 minutes, scored Iowa State's final seven points and blocked a 3-pointer with 0.9 seconds left to give the Cyclones a 63-61 win in their league opener.
Hogue's 24 offensive rebounds lead the team.
He only scored 5 points and had 5 rebounds in ISU's loss at Baylor.
— hoop-math.com nugget: Somewhat surprisingly, Hogue only has 7 put-backs this season. And just 4.9% of his attempts at the rim have come on the offensive glass.
No. 11 — Monté Morris, 6-2, sophomore G
No one playing college basketball right now is better at taking care of the rock than Monté Morris. His 5.6 assist-to-turnover ratio is best in the land.
Averaging 5.6 assists a game, he has relinquished possession just 15 times in 490 minutes. Nine different times in his career, the sophomore has dished at least five assists without turning it over.
He has never had back-to-back games with two or more giveaways.
Last year in three games vs. Kansas, the then-freshman ball-handler had 1 turnover in 98 minutes and averaged 7.3 points.
Defensively, Morris leads Iowa State, with 24 steals (Dejean-Jones has 22 in one less game played).
ESPN's Seth Greenberg recently named him the best point guard in the nation.
— hoop-math.com nugget: As good as the point guard is at running the team and setting others up, Morris also can score inside. He has shot 31-for-41 on shots at the rim (75.6%).
CYCLONES BENCH
No. 1 — Jameel McKay, 6-9, junior F
Another transfer (from Marquette, where he never played a game after joining the program as a junior college recruit), McKay gained eligibility on Dec. 20 and has averaged 8.7 points, 5.5 rebounds and 2.7 blocks in six games since.
Despite his brief time in the lineup, he's the only Cyclone with double-digit blocks (16). He has swatted 3.7 blocks in Big 12 games, to lead the conference.
In ISU's win at West Virginia, McKay turned back five Mountaineers shots.
— hoop-math.com nugget: He's the only guy who will play meaningful minutes and not take a 3-pointer (0 attempts this season). McKay primarily lives in the paint, with 69.7% of his shots coming at the rim. He makes 69.6% of them.
No. 2 — Abdel Nader, 6-6, junior F
After back-to-back scoreless outings, Nader busted out at West Virginia, with a 19-point night and 7 rebounds.
A former leading scorer at Northern Illinois, the Cyclones are deep enough to bring him off the bench, and he averages 6.1 points in just 16.5 minutes.
He made a season-high 4 3-pointers on 6 tries in ISU's at Iowa.
— hoop-math.com nugget: He'll settle for 3-point shots (44.1% of his attempts come from long range) and so far he has only made 3-pointers (6 of 30) when a teammate assists him.
No. 21 — Matt Thomas, 6-4, sophomore G
With 15 3-pointers this season, he has one more outside make than Dejean-Jones in 9.4 fewer minutes a game.
Thomas only played seven minutes and scored 1 point at Baylor. But two games earlier, he scored 10 in 22 minutes against Oklahoma State, when he made 2 of 3 from 3-point range.
The sophomore averages 5.8 points in 18.3 minutes a game, and only has 7 turnovers in 238 minutes. He's no Morris, but that's not too shabby.
— hoop-math.com nugget: Only Long is more likely to take 3-pointers than Thomas. 66.7% of his 69 shot attempts this season have come behind the arc. All but one of his 15 makes have been assisted.
It's only mid-January, but the No. 9-ranked Kansas University basketball team is about to play one of its biggest games of the regular season.
No. 11 Iowa State (12-3 overall, 2-1 Big 12) is hosting not only KU, but also ESPN's College GameDay, Saturday at Hilton Coliseum.
Coach Bill Self, whose Jayhawks are 14-2 overall and 3-0 in the conference, spoke with media members Thursday about what could be KU's most difficult road test to date.
Here are some of the highlights:
• It's hard to recall other coaches who have had as much success with transfers as Fred Hoiberg has at Iowa State. They've been "right on point" on how they've conducted their recruiting. You're looking at a lot of states in the Midwest that don't produce great numbers of elite athletes. It's a smart way to conduct business with having older guys play against a lot of freshmen and sophomores. … Style, playing time and other reasons factor into guys transferring. Those players who sit out might end up being more locked in once they're eligible.
• Self likes playing on the ESPN GameDay showcase. Even away from Lawrence. It ends up being an infomercial for your school and program when you host one. It's a game that deserves national attention. He wishes KU was hosting one this season.
• Self saw some of Iowa State at Baylor Wednesday night, while watching video from some of the other games. The Bears won 74-73. ISU played fabulous down the stretch, and Baylor might not have ever played better this season.
• There have been numerous games when KU hasn't shot a large amount of free throws — unlike the game against Oklahoma State. Because of the "chippiness" of the last game, the refs ended up calling it closer. Self thinks refs have done a good job with the emphasis on freedom of movement of late. Watching video, you see refs get a lot more right than you would in their position.
• Scoring is way down in college basketball. In KU's three Big 12 games, the Jayhawks are averaging 69.7 points, which is third in the league. The players' skillsets aren't quite as good in college basketball as in years past, because "none of them" stay past their sophomore year. … He doesn't think the product is down at all. … There appears to be less transition than in years past in college basketball. … The rules committee has done a good job of putting offense in a good spot.
• You can control defense and rebounding a lot more than execution and making shots.
• A lot of coaches are not in favor of shot-clock reduction. Self thinks the clock should be reduced, because coaches would adjust to it. A lot of coaches across America think it would lead to worse half-court offense if there were less time to execute. Self doesn't agree.
• KU's defense has improved with better activity with their hands, more blocking and contesting shots, since the start of Big 12 play. Some of that started in late December, before conference play. Self thought they would be decent at contesting shots. Junior Jamari Traylor and sophomore Wayne Selden Jr. have gotten better at blocking shots from behind. KU doesn't have a great shot-blocker. But there are more guys contesting and blocking shots.
• Junior forward Perry Ellis is just "a fraction away" from doing the things the coaches envisioned he could do. He needs to believe he's the best player on the floor every night, because when he plays well he is. Maybe the situation for him is KU is winning so he thinks he can be just as productive as he was in past years. That's not what the coaches want. They want Ellis to play assertively. He needs to be KU's go-to guy. Self doesn't think he's far away. … Ellis remembers his misses and screw-ups. That's something he has to get better at. He's sometimes too nice a kid and rationalizes that KU is doing fine.
• Self doesn't think the whole team has had great body language this season. That's something they need to work on.
• Kelly Oubre Jr. doesn't remember missed shots. He could miss three or four in a row, then knock the ball away and feel better and think the next shot or play he makes is the one that won the game. He has adjusted since his early-season slump. The schedule was a negative from that perspective, because guys could struggle and get down on themselves — because they're so young.
• ISU's Georges Niang is "terrific." But you can't focus on him, because the whole team can score. The Cyclones have eight players who are natural scorers and Monte Morris doesn't turn it over (15 all seasons). "It's gonna be, 'Guard your man.'" Iowa State is very creative on offense.
• Last year, KU played really well at Ames. The year before Elijah Johnson was "off the charts." It's as good an atmosphere as KU will play in on the road this year.
• Winning this one and staying unbeaten would be important but it's early in the season. And every game is going to impact the race for the conference championship. It would be way premature to think anybody would be in the driver's seat after that win.
— Listen to the complete press conference here: Bill Self says every game impacts Big 12 race
There is a reason Iowa State men's basketball coach Fred Hoiberg looked annoyed by the end of the night on Jan. 13 at Hilton Coliseum.
One of the better offensive teams in not only the Big 12, but also the nation, the Cyclones — who lead the Big 12 in scoring, at 84.8 points a game — went uncharacteristically cold against Kansas in a 77-70 home loss.
This season, ISU has made 47.7 percent of its shots. Against KU, the Cyclones made 31.4 percent. They took 70 shots and made just 22.
Free throws? Iowa State shoots 70.3 percent for the year. That night? Not that far off, but still below average, at 64.7 percent.
But the stat that had to hurt the most was three-point field goal percentage. The Cyclones have hit 35 percent from deep this season — 157 makes on 449 tries. Against Kansas, though, they missed 21 from behind the arc. Four-for-25. Sixteen percent.
Iowa State missed so many shots that it typically makes that the Jayhawks won a Big 12 road game even though they turned the ball over 24 times.
As usual, turnovers weren't an issue for the Cyclones against Kansas (they committed eight and totaled 12 assists). ISU averages 18.2 assists a game (first in Big 12, second in the nation to Creighton's 18.6) and the Cyclones are elite in assist-to-turnover ratio, too. At 1.75 assists for every turnover, ISU leads the Big 12 and is second in NCAA Division I, behind Creighton's 1.85.
ISU's loss to Kansas marked the second setback in a three-game skid, but the Cyclones recovered this past Saturday by beating Kansas State, 81-75, in Ames, Iowa. Wouldn't you know it, they were on from downtown, going 9-for-18 from three-point range.
Their four three-point baskets against Kansas and 16-percent shooting from long range in that loss are both season lows, and the Cyclones average 8.72 successful threes a game. So don't expect Iowa State's top players to be shy about hoisting from deep in tonight's rematch at Allen Fieldhouse, where No. 16 ISU (15-3 overall, 3-3 Big 12) will try to beat No. 6 Kansas (15-4, 6-0) in Lawrence for the first time since 2005.
Melvin Ejim, No. 3
6-6, 220, sr. forward
— Stats Jan. 13, vs. KU: 15 points, 5/15 FGs, 2/5 3s, 3/3 FTs, 5 rebounds, 3 turnovers, 3 steals, 5 fouls.
Ejim leads the Big 12 in scoring (17.9 points), has posted double digits in 20 straight games and has scored 20 or more seven times this season. He does it by shooting a high percentage (51.5 percent) from the floor and scoring at the free-throw line, where he makes 77.3 percent.
The versatile forward also snags 7.3 rebounds a game, passes out 2.0 assists and has hit 22 three-pointers.
If he remains at the top of the Big 12 scoring list, he'll be the first Cyclone to lead the conference since Marcus Fizer, who did it back-to-back seasons in 1999 and 2000.
DeAndre Kane, No. 50
6-4, 200, sr. guard
— Stats Jan. 13, vs. KU: 21 points, 6/13 FGs, 1/3 3s, 8/16 FTs, 8 rebounds, 3 assists, 2 turnovers, 4 steals.
Named to the Wooden Award Midseason Top 25, Kane does it all. The savvy guard averages 16.3 points, 7.1 rebounds and 5.8 assists. In fact, he's the only player in the nation averaging at least 16 points, seven rebounds and five assists.
What's more, his scoring average has gone up, to 19 points a game, in conference play.
Kane doesn't take a ton of threes, but he has hit 16 of his 46 tries. Athletic and strong off the dribble, as well as in transition, he shoots 49.2 percent from the floor and forces opponents to foul him (he has made 86 of 135 free throws).
Kane will take his man's lunch, too. In his last six games, he is averaging 2.6 steals.
Georges Niang, No. 31
6-7, 240, so. forward
— Stats Jan. 13, vs. KU: 11 points, 4/20 FGs, 0/9 FTs, 3/4 FTs, 6 rebounds, 3 assists, 2 turnovers.
The big man with range recovered well from an off night against Kansas. In ISU's two games since, Niang has gone 13-for-25 from the floor and 8-for-13 from three-point land. He has helped the Cyclones make 20 of 50 threes since their forgettable three-point shooting night against KU.
Niang, who has scored 18 points in two straight games, averages 15.4 points and 4.2 rebounds. Plus, the big guy can pass the ball with purpose. Averaging 3.7 assists, Niang is the only non-guard among the Big 12's top 10 assist leaders, where he currently ranks eighth.
Dustin Hogue, No. 22
6-6, 215, jr. forward
— Stats Jan. 13, vs. KU: 13 points, 3/10 FGs, 0/1 3s, 7/8 FTs, 9 rebounds (6 offensive).
A high-energy, JUCO transfer who took no time fitting in at ISU, his 9.3 boards a game are second only to Oklahoma's Ryan Spangler (10.1) in the Big 12. Hogue grabs 2.4 of those a game on the offensive end of the floor.
He's a capable scorer, too, averaging 11.9 points. Hogue has scored in double figures 12 times and put up four double-doubles this season.
Naz Long, No. 15
6-4, 205, so. guard
— Stats Jan. 13, vs. KU: 0 points, 0/2 FGs, 0/2 3s, 3 rebounds, 1 assist, 16 minutes.
The guy only averages 7.7 points a game, but he leads Iowa State with 34 three-pointers this season. His 42 percent accuracy from three-point range is fourth-best in the Big 12.
Eight times this season, he has made multiple three-pointers in a game. If he can give the Cyclones a little offensive spark this time around, they just might be able to keep up with KU.
ISU bench
Monté Morris, No. 11
6-2, 170, fr. guard
— Stats Jan. 13, vs. KU: 7 points, 1/5 FGs, 1/4 3s, 0/1 FTs, 2 rebounds, 4 assists, 0 turnovers, 4 steals.
The freshman's playing time has increased as Hoiberg's confidence in him grows.
Morris averages 6.3 points, 2.2 rebounds and 2.9 assists. In Big 12 games, he is shooting 53.3 percent, but does just as much good for the ISU offense with his ball-handling. His assist-to-turnover ratio is 9.5-to-1 in conference games. In his last 328 minutes on the floor, he has committed only five turnovers, while dishing 42 assists.
His 1.7 steals a game are third in the Big 12.
Matt Thomas, No. 21
6-3, 200, fr. guard
— Stats Jan. 13, vs. KU: 3 points, 1/5 FGs, 1/4 3s, 0/1 FTs, 2 rebounds, one assist, 3 blocks, 1 steal.
Another key freshman off the bench for ISU, his claim to fame these days is making four of his six threes in a win over Kansas State on Saturday.
Like Morris, Thomas takes care of the ball. While his averages of 6.7 points and 2.6 rebounds provide a little production off the bench, what's really impressive is he has only turned the ball over one time since Iowa State won at BYU, back on Nov. 20. The lone mishap came on Saturday against K-State, breaking a streak of 13 straight turnover-free games.
A day before No. 6 Kansas welcomes No. 16 Iowa State to Allen Fieldhouse, a couple of the Jayhawks, as well as coach Bill Self, fielded questions from the media Tuesday afternoon at Allen Fieldhouse.
First up from Kansas (15-4 overall, 6-0 Big 12) was redshirt freshman big man Landen Lucas. The 6-foot-10 forward is typically the fifth man in KU's deep front-court rotation, but he played a season (and career) high 13 minutes in KU's Saturday victory at TCU, due to senior center Tarik Black sitting out the game with an ankle injury.
Lucas scored seven points and grabbed five rebounds at TCU, and he spoke with the media Tuesday about the ending to last year's Iowa State game at the fieldhouse, rebounding and eventually becoming a starter at KU, among other topics.
Naadir Tharpe, who actually didn't take a shot in KU's last game, followed Lucas. The junior guard talked about his 0-for-0, four-assist, no-turnover night at TCU, as well as realizing he had to take a stand with this young team and become the leader KU needed.
As you'll see at the end of the clip, Tharpe didn't have much time to talk, because he didn't want to be late for a session with strength coach Andrea Hudy.
Finally, Self went into great detail about the Cyclones (15-3, 3-3), their key players and what ISU coach Fred Hoiberg does to make it all work.
Self also hit on how the Jayhawks' bigs need to handle double-teams in the post, KU's 24 turnovers in a 77-70 win at Iowa State a couple weeks back and the Cyclones' ability to hit from three-point range.
The 11th-year Kansas coach said he's hopeful Black will be able to play against ISU, but the big man remained questionable as of Tuesday afternoon. The only good thing about that, Self added, is Kansas can plug in Lucas and not skip a beat.
Fourth-year Iowa State coach Fred Hoiberg doesn't have much to complain about these days.
His Cyclones have shot up through the rankings this season as they won 14 straight games, beating the likes of Michigan, BYU, Iowa, Boise State and Baylor along the way.
ISU, which many figured would enter tonight's Big Monday showdown with Kansas unbeaten, suffered its first setback of the season Saturday at Oklahoma, 87-82.
For a program with legitimate Big 12 title aspirations, a conference loss always stings, but potentially worse for No. 8 ISU (14-1 overall, 2-1 Big 12) heading into its home game against No. 15 Kansas (11-4, 2-0) is how the game at OU ended. The Cyclones' breakout star, senior guard DeAndre Kane, injured his left ankle with 22 seconds left.
Hoiberg said Monday morning Kane will be re-evaluated before tonight's game to see whether he will be able to play. However, it seems more likely that he will play.
For what it's worth, ESPN analyst Fran Fraschilla, who will be part of the Big Monday broadcast, offered his prediction on the situation via Twitter:
I fully expect DeAndre Kane tonight. Be stunned otherwise.

— Fran Fraschilla (@franfraschilla) January 13, 2014
(Update:1:30 p.m.) -- Still no official word, but Kane seems to like his odds of playing tonight, too.
Ankle feeling good pic.twitter.com/j00wNS86WW

— Deandre kane (@King_Kane50) January 13, 2014
Here's another indication that Kane will play against KU, courtesy of CBS's Doug Gottlieb:
Been told from a spy that DeAndre Kane is ok, will play tonight, was jogging (Or Yogging if you like Anchorman) yesterday) #KUvs#ISU

— Doug Gottlieb (@GottliebShow) January 13, 2014
The Cyclones, who have four players averaging double-digit scoring, are far more lethal with Kane. If he can't go against the Jayhawks or isn't at full strength, it could allow Kansas to build an early cushion in the Big 12 standings.
Of course, ISU is far from a one-man show. Here are the guys who hope to harness some "Hilton magic" and give KU its first conference loss of the season tonight.
Melvin Ejim, No. 3
6-6, 220, sr. forward
Even if Kane doesn't play, Ejim leads Iowa State in scoring and is third in the Big 12 with an 18.0 average. The small forward has a nice all-around offensive game and has posted double figures in 17 straight games, dating back to last season. He put up 20-plus in six of those games.
He's shooting 52.1 percent from the field this year and has made 19 of his 55 three-pointers.
The Big 12's active leader with 26 career double-doubles, Ejim averages 7.1 rebounds and 2.1 assists, as well, despite being just 6-foot-6.
DeAndre Kane, No. 50
6-4, 200, sr. guard
The 24-year-old, a transfer from Marshall, arrived at Ames, Iowa, and quickly became one of the nation's stars, as detailed in a feature by Eric Prisbell of USA Today.
The versatile veteran, in his first season at ISU, has posted back-to-back 20-plus point efforts, and averages 16.5 points, 7.3 rebounds and 6.1 assists.
As Bryce Miler of The Des Moines Register puts it, Kane is a "matchup disaster" for opposing guards.
Kane, a 34.5-percent three-point shooter, had 23 points and nine rebounds Saturday at Oklahoma, but the Big 12's assists leader left after injuring his ankle with 22 seconds remaining.
One could try to make a case that another player in the Big 12 has had a better all-around season, but it would be a waste of breath. That's why the injury Kane suffered Saturday could be such a blow to the Cyclones if it lessens his ability or keeps him out of tonight's Big Monday clash.
Georges Niang, No. 31
6-7, 240, so. forward
Every player in Iowa State's starting lineup can knock down three-pointers and the big guy from Methuen, Mass., is no exception. Though Niang has started the season cold (30.2 percent) from deep, his 53 attempts are fourth among ISU players and Hoiberg trusts in the sophomore wherever he touches the ball.
Niang averages 15.3 points, 4.1 rebonds and 3.5 assists (quite a number for a big) and averaged 15.7 points in three meeting with Kansas last season.
He has proven to be confident in clutch situations, too, going 11-for-15 from the floor in last five minutes of games this season.
Dustin Hogue, No. 22
6-6, 215, jr. forward
Just this morning, Bill Self called him "a guy that's as good a rebounder from his spot as any kid in the country."
Another mid-sized ISU forward with huge game on the glass, Hogue leads the Big 12 in rebounding at 9.3 boards a game, while contributing 12.3 points as a 58-percent shooter.
Like every member of the Cyclones' seven-man rotation, Hogue will take three-pointers when he is open. The junior has hit 11 of 32 from three-point land so far.
Matt Thomas, No. 21
6-3, 200, fr. guard
His 65 three-point attempts are second on the team, but Thomas has made just 22 this season (33.8 percent).
He averages 6.8 points and 2.7 rebounds, but Hoiberg has him on the floor for his decision-making. Thomas has 13 assists and no turnovers since Iowa State's win at BYU on Nov. 20.
ISU bench
Naz Long, No. 15
6-4, 205, so. guard
Hoiberg said Long could have the ball in his hands a lot tonight if Kane is out. And Long's shot is the long shot, so if he is behind the three-point arc, expect to see him jack and drain some treys, much to the delight of the home crowd.
Long averages 8.4 points and is a 49.4-percent shooter. His 32 three-point makes and 70 attempts (45.7 percent) lead Iowa State.
Monté Morris, No. 11
6-2, 170, fr. guard
Morris hasn't started once this season, but if Kane doesn't play against Kansas Hoiberg said the freshman will take over a lot of the ball-handling responsibilities.
A guy who figures to be a major part of the ISU program for four years, Morris averages 6.3 points, 2.3 rebounds and 2.9 assists. His most impressive stat, though: just three turnovers in his last 245 minutes of play.

Find more businesses on Marketplace
Arts & Entertainment · Bars · Theatres · Restaurants · Coffeehouses · Libraries · Antiques · Services