LJWorld.com weblogs Smithology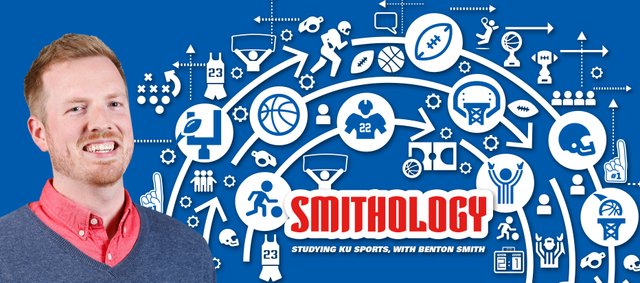 Border War revival goes to Missouri softball — Tigers beat Jayhawks, 6-3
Columbia, Mo. — A pair of bombs won the first Border War since Missouri left the Big 12 for the SEC in 2012.
Tigers Kirsten Mack and Angela Randazzo each smacked a two-run home run against longtime rival Kansas University in an NCAA Tournament regional at Mizzou's University field on Saturday afternoon.
Although Jayhawks sophomore Chaley Brickey hit a two-run homer of her own in the bottom of the seventh, Mizzou out-slugged KU and out-hit the Jayhawks, 13-7, to improve to 2-0 at the regional.
Kansas could get a rematch with the Tigers Sunday afternoon, but to do so, the Jayhawks will have to defeat Nebraska tonight at 8:25 in an elimination game.
In the first head-to-head meeting between the Jayhawks and Tigers since Mizzou left the Big 12 for the SEC, Kansas was the home team on the scoreboard for this afternoon's regional rivalry game.
Get the play-by-play from KU-Mizzou below.
STARTING LINEUPS
MISSOURI
CF TAYLOR GADBOIS
RF EMILY CRANE
3B SAMI FAGAN
DP ANGELA RANDAZZO
SS CORRIN GENOVESE
LF MACKENZIE SYKES
1B KELSEA ROTH
C KIRSTEN MACK
2B KELLI SCHKADE
LHP CASEY STANGEL
KANSAS
2B ASHLEY NEWMAN
RF LILY BEHRMANN
SS CHALEY BRICKEY
1B MADDIE STEIN
LF TAYLOR HATFIELD
3B CHANIN NAUDIN
C HARLI RIDLING
DP TAYLOR DODSON
CF TAYLOR MCELHANEY
RHP KELSEY KESSLER
TOP 1 — Mizzou
• Taylor Gadbois walks
• Gadbois out at 1B for leaving early
• Emily Crane singles to CF
• Crane steals 2B
• Sami Fagan doubles to deep LF; Crane thrown out at home plate — Taylor Hatfield to cut-off SS Chaley Brickey, to C Harli Ridling for the tag
• Angela Randazzo pops up to 2B
BOTTOM 1 — KU
• Ashley Newman grounds out to 1B
• Lily Behrmann pops up, foul, to 3B
• Chaley Brickey walks
• Maddie Stein chopper down 3B line turns into infield single
• Taylor Hatfield reaches on catcher's interference — bases loaded
• Chanin Naudin grounds out to 3B
AFTER 1 INNING, MIZZOU 0, KANSAS 0
TOP 2 — MIZZOU
• Corrin Genovese robbed of base hit — diving catch by CF Taylor McElhaney
• Mackenzie Sykes doubles off left field wall
• Kelsea Roth pops up, foul to C
• Kirsten Mack drills 2-run HR to LF
MIZZOU 2, KU 0
• Kelli Schkade pops up to shallow LF, where SS Chaley Brickey snags it
BOTTOM 2 — KU
• Harli Ridling grounds out to SS
• Taylor Dodson grounds out to SS
• Taylor McElhaney grounds out to P
AFTER 2 INNINGS, MIZZOU 2, KU 0
TOP 3 — MIZZOU
• Taylor Gadbois smacks line drive back at P Kelsey Kessler, reaches on infield single
• Emily Crane pops out to RF
• Gadbois steals 2B
• Sami Fagan pops up to SS
• Angela Randazzo RBI bloop single to LF, just over head of SS Chaley Brickey
MIZZOU 3, KU 0
• Corrin Genovese flies out to deep RF
BOTTOM 3 — KU
• Ashley Newman hard-hit grounder snagged by SS Corrin Genovese, who throws to 1B for the out
• Lily Behrmann grounds out to P
• Chaley Brickey walks
• Maddie Stein infield single off P Casey Stangel's glove
• Taylor Hatfield pops up to 2B
AFTER 3 INNINGS, MIZZOU 3, KU 0
TOP 4 — MIZZOU
• Mackenzie Sykes pops up to 3B
• Kelsea Roth walks
• [Sarah Moore pinch runs for Roth]
• Kirsten Mack grounds out to 3B
• Kelli Schkade pops up, foul to 3B
BOTTOM 4 — KU
• Chanin Naudin flies out to CF
• Harli Ridling grounds out to 2B
• Taylor Dodson grounds out to 3B
AFTER 4 INNINGS, MIZZOU 3, KU 0
TOP 5 — MIZZOU
• Taylor Gadbois flies out to LF
• Emily Crane singles up the middle
• Sami Fagan reaches on fielder's choice — 2B Ashley Newman opts for force out at 2B on grounder
• Angela Randazzo smacks 2-run HR down LF line
MIZZOU 5, KU 0
• Corrin Genovese lines single to LF
• [RHP Sophia Templin relieves KU starting P Kelsey Kessler]
• Mackenzie Sykes doubles to deep CF; Genovese thrown out at home plate — McElhaney throws to cut-off SS Chaley Brickey, C Harli Ridling holds on to ball after collision with Genovese
BOTTOM 5 — KU
• Taylor McElhaney singles up the middle
• Ashley Newman reaches on throwing E by P Casey Stangel
• Lily Behrmann grounder to 2B leads to fielder's choice, Newman out at 2B
• Chaley Brickey grounder to 3B turns into fielder's choice, Behrmann out at 2B; McElhaney scores
MIZZOU 5, KU 1
• Maddie Stein grounds out to 2B
AFTER 5 INNINGS, MIZZOU 5, KU 1
TOP 6 — MIZZOU
• {RHP Beth Wilson relieves P Sophia Templin]
• Kelsea Roth strikes out
• Kirsten Mack hit by pitch
• [Carlie Rose pinch runs for Mack]
• [Jordan Zolman pinch hits for Kelli Schkade]
• Zolman hits into inning-ending double play — 1B Maddie Stein to SS Chaley Brickey, to 2B Ashley Newman
BOTTOM 6 — KU
• Taylor Hatfield grounds out to 1B
• Chanin Naudin singles to LF
• Harli Ridling singles up the middle
• Taylor Dodson reaches on hard-hit grounder off glove of 2B Kelli Schkade — bases loaded
• Taylor McElhaney hits into inning-ending double play — SS Corrin Genovese to 1B Kelsea Roth
AFTER 6 INNINGS, MIZZOU 5, KU 1
TOP 7 — MIZZOU
• Taylor Gadbois strikes out
• Emily Crane grounds out to 2B
• Sami Fagan singles up the middle
• Angela Randazzo singles to CF
• Corrin Genovese RBI single to LF scores Fagan
MIZZOU 6, KU 1
• Mackenzie Sykes strikes out
BOTTOM 7 — KU
• Ashley Newman grounds out to 2B
• Lily Behrmann reaches on E by SS Corrin Genovese
• Chaley Brickey nails 2-run HR to LCF
MIZZOU 6, KU 3
• Maddie Stein strikes out
• Taylor Hatfield flies out to deep RF
FINAL: MIZZOU 6, KU 3