LJWorld.com weblogs Shop Talk with Jenn and Julie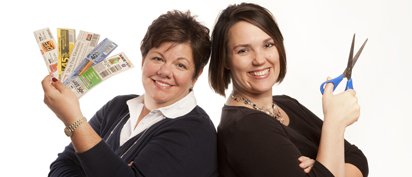 Saving Money on "Healthy" Foods
One complaint I hear repeatedly is simply this: "There aren't coupons for things we buy". This theory is based on the idea that coupons only exist for processed, unhealthy foods. This is simply not true.
It used to be that you would need to visit specialty sites to find coupons for healthy food options. Now you can find them at every turn; on popular coupon websites, on the web pages of almost any brand you are looking for and in most grocery stores you shop at.
Even with great coupons, it is true that healthy and specialty foods like gluten-free or organic are more expensive than their often over processed counterparts. Another trick to reduce your spending on these foods is to find a specialty online store.
While I do all of our organic and dairy-free shopping locally, Vitacost.com is where I've been purchasing most of our gluten-free flours, pizza crust mixes and pastas. When you sign up for Vitacost you will get a $10 credit to use on your purchase with no minimum purchase. This makes it easy to get a couple of items free!
After you've made a purchase you can refer friends and family to the site and receive another $10 credit for each new referral that makes a purchase. It's an easy way to stock up on those pricier items without breaking your budget!