LJWorld.com weblogs Shop Talk with Jenn and Julie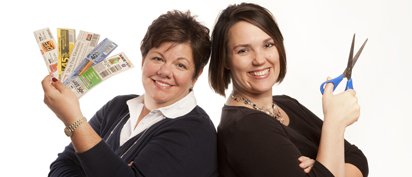 Target helps you incorporate trendy colors for spring
I love when spring finally hits.  We are past all the cold weather and it hasn't yet gotten unbearably hot.  
But this spring I am loving all the color we are seeing in fashion.  One look at this week's Target ad shows exactly what I am talking about.
If you are looking to incorporate all that color without spending all that money, the $18 dresses and cardigans may be a great way to start.  I also think the $24 wedge sandals help complete the look.
If you don't want to make a big splash with your bright colors, the $8 bracelets and $10 watches help you bring that flavor in a more subtle manner.
There are a few other deals to bring to your attention.  The ClosetMaid organizers are great.  The item I am looking at in particular is the 3-cube bench.  It is on sale for $49.99 (regular price $59.99), and it includes the seat cushion.  The 9-cube organizer is on sale for $39.99 (regular price $51.99).  
I will also be checking out the $10 decorative pillows.  Another way to bring in color to your spring decor.  And the $4 bath towels.  The colors look fabulous.
Let's enjoy spring while it's here by bringing in some hot color.  Don't be afraid to incorporate these looks into your wardrobe or your home.