LJWorld.com weblogs Shop Talk with Jenn and Julie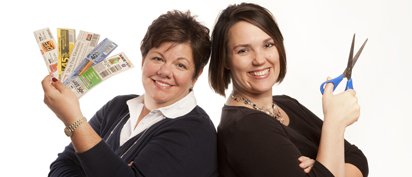 Easy recipe to get the fall season started
You know how I feel about fall weather -- I love it.  Along with the cooler weather, comes that feeling to nest.
This is when I pull out all my recipes for the comfort food my family loves and I love making for them.
I'm not into baking as much, with the exception of holiday cookie baking. So this season, I've resolved to do a little more.
I have terrible sleeping habits which keep me up quite late into the night.  During this quiet time when the rest of the family is sleeping, I am usually browsing the internet.  I will generally check out my favorite sites, like HGTV and Food Network.  And from there, who knows. 
On one such particular evening, I found myself on a blog called Boyd Street Bungalow.  While looking at decorating ideas, I also found a recipe for Sopapilla Cheesecake.  There were very few ingredients and the photo looked quite appetizing.  I was going to try it.
Yesterday afternoon I had some free time and thought it would be a perfect opportunity to bake.  This recipe is so easy and the results were awesome.  My family ate this up in no time.  We will definitely be keeping this recipe on hand.
SOPAPILLA CHEESECAKE
Ingredients:
3 cans Pillsbury Butter Crescent Rolls (I used 2 cans of the one sheet crescent rolls)
2 (8oz) packages cream cheese (softened)
1 cup sugar
1 teaspoon vanilla
1/4 cup butter (melted)
Cinnamon &sugar
Instructions:
Unroll and spread 1 &1/2 can crescent rolls on bottom of un-greased pan. If you're using the one sheet crescents, one sheet is used for the bottom layer and one sheet for the top layer. Combine softened cream cheese,sugar,and vanilla. Spread mixture over crescent rolls. Unroll and spread remaining crescent rolls over mixture. Spread melted butter over the top and sprinkle with cinnamon and sugar. Bake at 350 degrees for 20- 25 minutes.