LJWorld.com weblogs Shop Talk with Jenn and Julie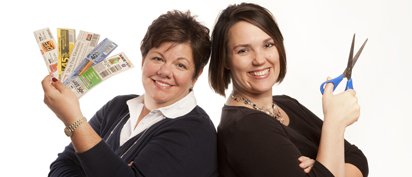 Back to school? Really?
How can it be possible? Last week was the Fourth of July holiday, and this week I'm seeing back to school ads. Haven't we just hit our summer stride?
I was reading an article in Friday's USA Today about back to school sales and thought, "no way". The article listed Toys R Us, Walgreens, Walmart , Staples, Office Depot, and Target all starting their back to school push.
So as I'm going through Sunday's Journal World ads, I find this is true. Target does have back to school items in their ad as well as sending out a home mailer (I received on Saturday) that included coupons plus a $5 off purchase of $50 or more.
The same goes for Walgreens and Office Depot -- it's back to school time.
My son is still playing summer ball and hasn't given school a second thought. Well, neither have I for that matter. I know the reality is that school will begin next month, but I am not ready for back to school shopping. As much as I love shopping for school supplies, I just don't want to think about it – at least, not just yet.
Are you ready for the kids to be back in school? Are you enticed by these ads to get your shopping done early?