LJWorld.com weblogs Shop Talk with Jenn and Julie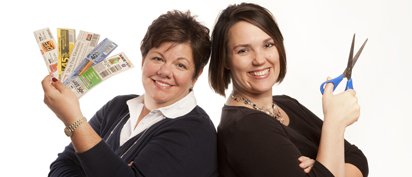 Glaze makes Easter ham special
As Easter approaches, it brings back memories of when my kids were young and got so excited for the egg hunt on Easter morning. My husband and I would spend the evening before hiding plastic eggs filled with little treasures.
Now, that the boys are grown, they still enjoy the same tradition on Easter morning of hunting for eggs. These days, the treasure hidden in their eggs is of the monetary type along with some chocolate, of course.
Once all the eggs are found, we spend the rest of the day just lounging and cooking our meal to be enjoyed later that day.

Typically, like most holidays we celebrate, my family expects the same meal. For Easter, our meal usually consists of ham, sweet potatoes, mashed potatoes, corn and/or green beans, salad and biscuits.
For me, when it comes to making ham, it's all about the glaze. My husband's Aunt Helen is a really good cook. I remember having Easter dinner at her house many years ago, and she made one of the best hams I've ever tasted. The thing with Aunt Helen is that she never cooks from a recipe. So when I asked her how she made her ham, all she told me was she used orange marmalade and pecans for the glaze.
Since that time, I have tried to duplicate the glaze on several occasions. Then I finally gave up. So when I was looking at this week's Sunday ads in the Journal-World and saw the spiral cut ham at Walmart for $1.67 per pound, it got me thinking of Aunt Helen's ham. I decided to try a Google search on ham glazes to see what came up.
The one I have listed below comes from Ina Garten (The Barefoot Contessa). The only thing missing in this recipe are the pecans, and I can easily add them.
Orange Glazed Ham
Ingredients
1 (14 to 16-pound) fully cooked, spiral-cut smoked ham on the bone
6 garlic cloves

8 1/2 ounces orange marmalade

1/2 cup Dijon mustard

1 cup light brown sugar, packed

1 orange, zested

1/4 cup freshly squeezed orange juice

Directions
Preheat the oven to 350 degrees F. Place the ham in a heavy roasting pan. Mince the garlic in a food processor fitted with the steel blade. Add the marmalade, mustard, brown sugar, orange zest, and orange juice and process until smooth. Pour the glaze over the ham and bake for 1 hour, until the ham is fully heated and the glaze is well browned. Serve hot or at room temperature.