LJWorld.com weblogs Shop Talk with Jenn and Julie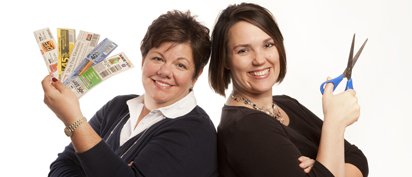 Does your family look forward to the same Thanksgiving menu year after year?
I'm getting getting ready for Thanksgiving. Whether it's table settings or cooking ideas, I've been seeing information everywhere.
How do you cook your turkey? Do you oven roast it? Do you deep fry it? What spices do you use? Do you still stuff your bird or bake stuffing separately?
Since Thanksgiving has been the Anderson holiday since Dennis and I got married, I have rarely deviated from our traditional menu. The family still expects the same dinner. And with Eric coming home from school, I know he is looking for all the home comforts that he's been missing over the last several months.
And not only does the menu stay the same, but we also pull out grandma's china and silverware. I set my table with a brown cloth; grandma's china is white with a pale blue floral motif. A few weeks ago, while at Home Goods, I found great napkins with embroidered cornucopias on them very reasonably priced. A great addition for my holiday table.
I usually just have some votives scattered across the table. The food takes center stage.
In this week's World Market ad, they are featuring some $9.99 Thanksgiving deals. The large roasting pan with v-rack is a great deal at this price. I am interested in the white oval platter. If you're looking for napkins, the 6-pack for $9.99 is also worth looking at.
Like I said, I don't deviate from my roasted turkey, but the World Market turkey brine seasoning pack has me a little curious. I have never brined before, so I'm thinking it may be something I would try. Does brining really help keep your turkey moist? Will my family taste a difference if I brine? If you have used this method before, please let me know how your bird turned out.
Target also has a $10 roaster with rack. The $15 Crock-Pot (4-quart) would also come in handy when making the Thanksgiving dinner. Target also has Butterball turkeys for .88 cents a pound or Market Pantry turkeys for .68 cents a pound.
If you're still looking for last minute fall touches to decorate your Thanksgiving table, check out Pier 1 Imports. Sunday's ad includes a $10 off coupon on your purchase of $30 or more.