LJWorld.com weblogs Shop Talk with Jenn and Julie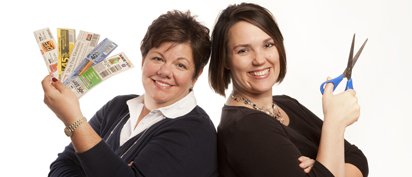 Disney Logo Bandz on Sale
My kids were finally introduced to Silly Bandz when we went to the Kansas City VNA Say Boo! to the Flu event last month. Now that they know....they want more! Lucky me I have a "No new Stuff Before Christmas" rule... but I think I might pick these up for their Christmas Stockings:
Remember, prices on Amazon flip fast so if you're interested, sooner is better than later as the price may go up.
Forever Collectibles has a Wide Range of Silly Bandz ... most are discounted but these are my favorites:
Disney Toy Story 3 Pack 1
: $2.50 down from $8.99
Disney Fairies
: $4.23down from $8.99
Disney Princesses
$3.69 down from $8.99
Some of these are set for free shipping, some have a shipping fee but they are still a great deal if these are something you are after.