LJWorld.com weblogs Shop Talk with Jenn and Julie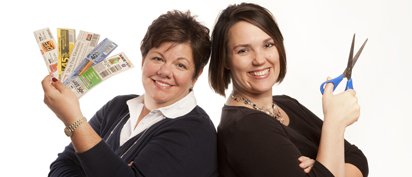 Home Depot Freebies and Additional Deals for your Mom's Day
Happy Mother's Day! I hope that everyone is giving even a little bit of attention to the Moms in their lives....your own Mom, a Mom by association, or a Mom you know. There will be no shopping for me today, I'm on a date with my 4year old son and then having dinner with the rest of my kids and my husband... a lovely day indeed!
I will be gathering up the coupons in this Sunday's Smart Source and saving them to match up with deals in the upcoming weeks.
Here are a few more coupons and deals to help get you through this sparse coupon week:
Send Mom an eCard from Tropicana and you both get $1/1 Tropicana coupon. This is a bricks coupon so you can print it twice!
You can get some of the Plum Organics Tots Snacks
for 40% Off at Amazon when you use code PLUMTOT5 at checkout.
If you also sign-up for the Subscribe and Save, you'll get free shipping plus an additional 15% Off!
You can cancel the Subscribe and Save option later under My Account on Amazon under Manage Subscribe & Save Items.
I've been wanting to get some of these for the kids so I used some of my Amazon Giftcards I've earned through
SwagBucks
to pick some up. Don't forget to use some if you have any, too!
You can get a coupon for B1G1 Nabisco 100 Calorie Snack Packs by "Liking" them on Facebook. This is a Bricks coupon and can be printed twice.
If you signed up for the Home Depot Garden Club then you might have seen your B1G1 Rose Bush coupon this month. Last month it was B1G1 small tree...this month rose bushes...wonder what we'll see next month? If you haven't signed up yet you can do that HERE. You will get newsletters and coupons via email and USPS.
Home Depot also has another Do-It-Herself workshop on June 3 from 7-8:30pm. This one sounds great because it is a workshop on Eco-Friendly Gardening. Go HERE to get more information.
Be sure to check out Coupons.com, RedPlum and Smart Source to find some great printable coupons. If you shop at Dillon's and you have a shopper card be sure to sign up at CellFire.com, Shortcuts.com and on Dillon's homepage to load even more coupons to your card.