LJWorld.com weblogs Shop Talk with Jenn and Julie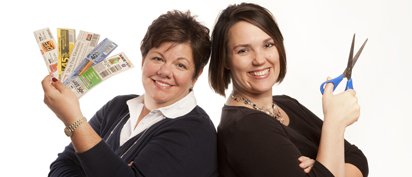 Are you loyal to your hairstylist?
In Sunday's Target ad, select 32-ounce TreSemme hair care products are $3.49. This is a great price for the size.

Seeing this got me thinking. In our quests to save money, do you sale shop when looking for hair care products or are you pretty loyal to a brand? Do you shop around for low prices when you are planning for your haircuts and color? Or are you loyal to one hair stylist?
I've moved around several times and have had a hard time finding a hair stylist I like. And when you do find the one, you're willing to pay whatever the price to have your hair done right.

When we moved to Lawrence, I was referred to a salon in town. Again, I was paying quite a hefty price for a cut and color. After a few stylist changes (not my doing), I was getting fed up with not always getting the style I wanted and still paying the high price. In comes my current stylist. I met her through work about two years ago and have been with her ever since. Her prices are half of what I'd been paying, and she's really good.

So why is it, that you can pretty much get the same services, and yet some salons feel it necessary to charge so much more than others?

I'd like to hear from you readers . . . are you willing to keep paying the higher prices or shop around to find the best deal on services rendered by a salon?
Let's hear it from the men, too. Does it matter who cuts your hair, or do you rely on one certain barber?
How much are you willing to spend for a haircut or style?