LJWorld.com weblogs Shop Talk with Jenn and Julie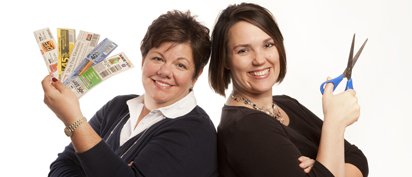 Another Giveaway: $5 Dinners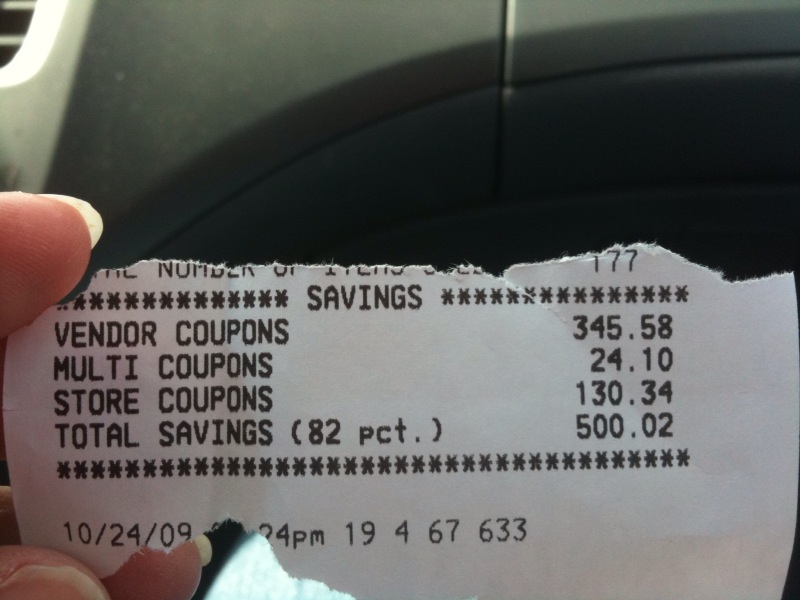 In addition to talking about coupons, Julie and I have talked to you about the frugal mindset and committing to slashing money from your budget. Earlier this week, Julie challenged everyone to head to the store and try to put a dinner together from scratch for $10-$15.
We want to offer you a tool to make all of this just a little bit easier. If you've read my Weekly Menus at SuperJenn you know that I've been experimenting with recipes from The $5 Dinner Mom Cookbook
. This book, written by a fellow mommy and blogger, Erin Chase, continues to impress me and is very quickly becoming a staple in my cooking. This book has over 200 recipes all designed to feed a family of 4 for under $5.
So here's the deal: Sometime between now and Sunday, May 9th (Mother's Day for those of you prone to forgetting!) if you should find yourself spending $100 or more PRE-coupons; take a picture of your receipt. The picture needs to capture your subtotal, your savings and the date. Then email me the picture. The person who submits the receipt with the highest percent discount will win a copy of The $5 Dinner Mom Cookbook
. Its that simple!
Some stores will total your percent savings for you. Other stores will just show you how much you have saved. We can do math...we'll figure out the percentage for you!
You can enter as many times as you have receipts that qualify during the contest.
When the contest is over we will post the receipt pictures and first names on our Facebook Fan Page so everyone can see how much people are saving!
Here are the rules again:
*Shop at a local grocery store or SuperCenter and submit your receipt between today, April 25 and 5pm on Sunday,May 9. We will announce the winner on Tuesday, May 11.
These stores include:
The Community Mercantile HyVee Dillon's Checker's Target WalMart
*Your subtotal must be at least $100 before coupon discount.
*You must email me a picture of the receipt at superjennblogs@gmail.com. This picture must include date, subtotal and total. We must be able to contact you via the email you submit with.
Good Luck to you and Happy Shopping!!
loading...
Blog: Discount tool retailer has plans for local store; signs of new life at former Hobby Lobby site; a Missouri billionaire stakes a Lawrence claim

March 23, 2018 · 13 comments

Affordable housing project seeks to add small homes to existing neighborhoods; that won't be easy

March 19, 2018 · 14 comments

Poll: Support soars for stricter gun control laws; most favor nationwide ban on AR-15-style rifles

March 23, 2018 · 13 comments

Judge harshly criticizes Kobach during contempt hearing

March 20, 2018 · 34 comments

Letter to the editor: More guns needed

March 16, 2018 · 115 comments

Trump signs $1.3 trillion budget after threatening veto

March 23, 2018 · 1 comment

What you should know before Saturday's March for Our Lives; protests planned in Lawrence, Topeka

March 22, 2018 · 14 comments

$2 billion estimate for Kansas public schools shocks lawmakers; consultants' accuracy questioned

March 16, 2018 · 52 comments

Editorial: Adoption bill a terrible idea

March 23, 2018 · 4 comments

Faith-based adoption agencies in Kansas don't want to be bound by anti-discrimination laws and policies

March 20, 2018 · 20 comments