LJWorld.com weblogs Global Warming from a Conceptual Standpoint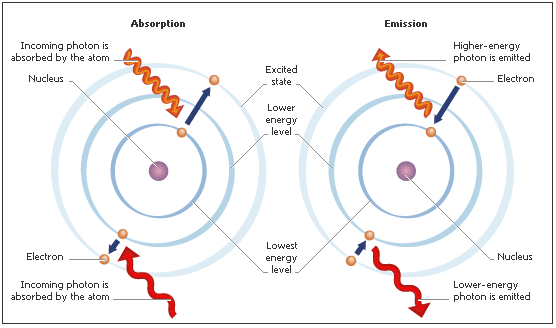 Global Warming First Concepts
Very often when the subject of global warming comes up, there are arguments that start with...
But convection...
But saturation...
But volcanoes...
But clouds...
But Mars...
But Uranus...
...et cetera.
Perhaps it might be useful to think in terms of just energy rather than radiation, thermal heat, chemical, phase state, and other forms. Energy can be transformed between various forms readily enough in the presence of matter. The total amount of energy in the earth system, or what the equilibrium will be, is determined very much by the rate of radiative energy in versus the rate of radiative energy out. There are other energy gains and losses, but they are orders of magnitude smaller, and they haven't been changing much in the last century.
I'm comfortable with probabilities; so, I'd like to propose something at the conceptual level along those lines.

Let's consider photons in and photons out. Actually, let's just acknowledge that there is a stream of inbound photons (mostly from the sun, of course), and focus on outbound photons. Photons are packets (quanta) of energy. How much energy is within the system, or what the equilibrium level will be, depends on how long energy stays within the system before exiting. Since the vast majority of energy leaving the earth leaves in the form of photons, how much energy is within the system depends on how likely it is that any given photon will encounter an obstruction on the way out. The likelihood of any given outbound photon encountering an obstruction is dependent on how many obstructions there are. A CO2 molecule is an obstruction within the wavelengths of photons that the earth emits. Therefore, more CO2 molecules results in more packets of energy being intercepted (absorbed) along their exit path.

Any photon intercepted will go through some transformation and become energy of another nature. It does not really matter at this level whether that is a higher state of excitement within the electron shells, between the bonds that hold atoms in a molecule together, or if it immediately gets re-radiated or if it gets converted to molecular kinetic energy (heat) and stays around a little longer. The energy stays within the earth system, and it does not have another chance to leave the system, until it becomes a photon again. The more transitions there are between photon and another form of energy, the longer the energy will stay within the system, and the more energy will be contained within it.

More energy in the earth system leads to higher temperatures of air, land, and sea, more humidity, more convection, changes in Hadley Cell circulation, changes in the thermohaline cycle, etc. There is little point to debate how much change to expect in each of these, and what their feedback effects will be, until there is an understanding that the overall amount of energy will go up when there is more restriction in the outbound flow.