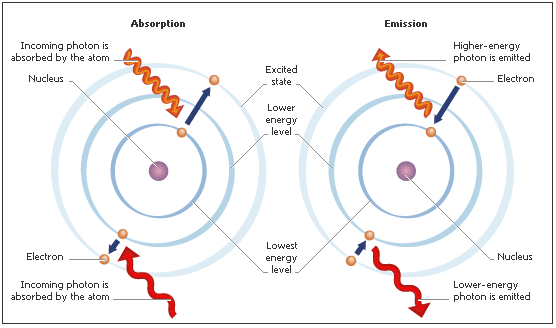 Global Warming from a Conceptual Standpoint
Anyone who has been paying attention to climate change has noticed that interest in the subject, at least in this country, has increased with with the advent of the current heat wave and drought. I have thought of a corollary to the more common 'Not in my backyard' rule - If it isn't happening in my backyard, it might as well not be happening at all. Now that something is happening in our backyards, people are paying more attention to it.
Honestly, from a global perspective, if the U.S. drought and heat waves of the past couple of years were occurring in isolation, they would mean very little. But, they are not occurring in isolation. Parts of Europe have experienced unusual heat waves in 2003 and 2006. There was a broad stretch of unusual heat in Asia, from Russia, through Pakistan, India, China and Japan in 2007. Australia had a couple of heat waves in 2009. I'm not sure how much hotter it can get in the Amazon, but the area had major droughts in 2005 and 2010. I think most of us have already heard of the 2010 Russian heat wave which hit their wheat harvest so hard they simply banned all exports in order to ensure they could feed themselves. China is currently having a drought in a major grain producing region. The land area impacted by these events and the frequency of the heat waves have been increasing globally over recent decades, and now it looks like it is our turn.
GeorgeOfWesternKansas recently commented that it has been raining a lot in England. This is true. It is also true that this is compatible with the predictions made decades ago that there would be more rain, but that it would be concentrated it less area, and there would be a general movement of the rain bands toward the poles. Climate change is complicated, but recognizing that there is a problem doesn't have to be.
I came across a talk that summarizes the problem in a simple way very well. I'd encourage you to spend 15 minutes on it if you have the time.
Reply
51 comments
from





and 2 others
It has been a while since climate change was an active discussion here. I suppose people in general are more concerned about their welfare in the short term (and hence a focus on the economy) than they are about their welfare in the long term. Or, perhaps it has become too much of a polarized issue, and people avoid talking about it in polite company. In any event, it is not the case that the laws of physics have been put on hold while we try to fix our economy. I came across a post on Skeptical Science, and I thought, what the heck, I'll go there. Below is my comment on that topic, with some additional content at the end.
Let's imagine that the leading industrial nations, China, the U.S., Germany (God bless you for your self-imposed limits to growth (gaseous fuels at least) so far.), etc., decide this year to take aggressive action to shift off of fossil fuels. How long would that take without wrecking their economies, which we can assume they are unwilling to do?

I'll ballpark 2-3 decades to shift the energy infrastructure to a new paradigm. Let's assume that these leading industrials influence others to follow suit, and so we can map global emissions along the same path. As a rough estimate, we can say that for this approximately 25 years, emissions will be half of what they are now. (Just figure a steady decline from where we are now to zero.) Currently, we are increasing CO2 ppm at a rate very close to 2ppm / year, and in context. So, assuming action this year, halved CO2 output, over 25 years, leads to a ballpark of 425 CO2 ppmv by the time we could level it off, even given a strong desire to do so.
Climate sensitivity estimates are narrowing in more and more toward about 3 degrees C per doubling of CO2, based on both models and paleoclimate studies. Another source for this estimate is here, complete with about 30 peer-reviewed references.
That amount of CO2 puts us close enough to 2 degrees C of warming to make me nervous, and does not factor in any feedbacks, like melting permafrost or destabilized clathrates.
Judging by the lack of any real progress at any of the recent climate change talks, it will be some more years before we get serious about reducing CO2 emissions. So, we are likely going to hit 2 C warming, plus whatever feedbacks ensue. I'm not trying to give credence to those that say there is no point in attempting mitigation, because it is not the case that 2 C of warming will be as bad as 3 C, or 4 C, etc.
Since agriculture is a major business here in Kansas, let's talk about what is expected to happen here. Hadley cells largely determine where rain falls. (Feel free to Google up your own reading on Hadley cells and how they have already started shifting.) In addition to climate zones shifting toward generally warmer conditions, rain patterns are shifting poleward. Roughly, Texas is becoming more like northern Mexico was, Oklahoma is becoming more like Texas, and Kansas is becoming more like Oklahoma, and so on. Regardless of what some say about a warmer climate being beneficial, I don't see this as being a positive development. A drier, hotter climate will lead to more demands on an irrigation aquifer already being depleted. I have to figure that will mean it will be more difficult to make a living by farming in Kansas.
As a side note: I have an idea; let's put up a coal plant in western Kansas that will not only contribute to a degradation of our ability to produce food, but will directly compete with agriculture for water in a drying environment. Oh, but we need the electricity, never mind that most of it has already been guaranteed to go to Colorado.
Very often when the subject of global warming comes up, there are arguments that start with...
But convection...
But saturation...
But volcanoes...
But clouds...
But Mars...
But Uranus...
...et cetera.
Perhaps it might be useful to think in terms of just energy rather than radiation, thermal heat, chemical, phase state, and other forms. Energy can be transformed between various forms readily enough in the presence of matter. The total amount of energy in the earth system, or what the equilibrium will be, is determined very much by the rate of radiative energy in versus the rate of radiative energy out. There are other energy gains and losses, but they are orders of magnitude smaller, and they haven't been changing much in the last century.
I'm comfortable with probabilities; so, I'd like to propose something at the conceptual level along those lines.

Let's consider photons in and photons out. Actually, let's just acknowledge that there is a stream of inbound photons (mostly from the sun, of course), and focus on outbound photons. Photons are packets (quanta) of energy. How much energy is within the system, or what the equilibrium level will be, depends on how long energy stays within the system before exiting. Since the vast majority of energy leaving the earth leaves in the form of photons, how much energy is within the system depends on how likely it is that any given photon will encounter an obstruction on the way out. The likelihood of any given outbound photon encountering an obstruction is dependent on how many obstructions there are. A CO2 molecule is an obstruction within the wavelengths of photons that the earth emits. Therefore, more CO2 molecules results in more packets of energy being intercepted (absorbed) along their exit path.

Any photon intercepted will go through some transformation and become energy of another nature. It does not really matter at this level whether that is a higher state of excitement within the electron shells, between the bonds that hold atoms in a molecule together, or if it immediately gets re-radiated or if it gets converted to molecular kinetic energy (heat) and stays around a little longer. The energy stays within the earth system, and it does not have another chance to leave the system, until it becomes a photon again. The more transitions there are between photon and another form of energy, the longer the energy will stay within the system, and the more energy will be contained within it.

More energy in the earth system leads to higher temperatures of air, land, and sea, more humidity, more convection, changes in Hadley Cell circulation, changes in the thermohaline cycle, etc. There is little point to debate how much change to expect in each of these, and what their feedback effects will be, until there is an understanding that the overall amount of energy will go up when there is more restriction in the outbound flow.

Find more businesses on Marketplace
Arts & Entertainment · Bars · Theatres · Restaurants · Coffeehouses · Libraries · Antiques · Services