New Blog Format 07/22/2010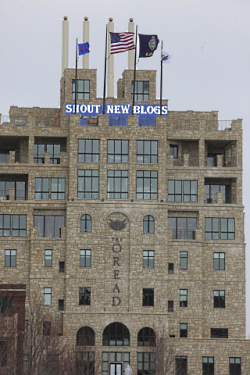 Before someone else makes the comment: Nothing to see here. This is just my first blog on the new system. I am experimenting. You are welcome to watch and comment.
The new system is sending an email to me every time someone comments on one of my blogs. That will sell some Sunflower Bandwidth. If you have not looked yet this can now be set using "inbox and settings" from the drop down menu of your user name.
Look up. ↑↑ We can change the name of our blog now, not just the entry's name.
Look up. ↑↑ We can add a header picture that appears on each blog entry. Click on "your blog" and "edit settings." Near the bottom of the page you can add a header picture using the browse feature; don't forget to save.
Does HTML code
work? Yes! It does!
My avatar - Supersized!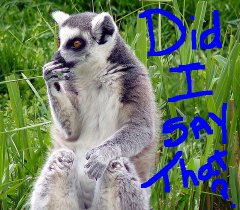 My avatar - Super-duper-sized!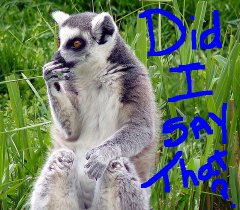 My avatar on drugs! Or is that breakfast?
This is now obsolete:
http://www2.ljworld.com/weblogs/did_i...
Okay, I need to fix that so it does not navigate away; rather let's have it open in a new window:
How to Create a LJW Blog - A Beginner's Guide
Blogging Shortcuts - DIST's Cheat Sheet
is not obsolete but will need revised. Can I have a redirected (clickable) image? That may prove difficult.
If anyone has a resolution, please let me know.


Okay, that is better!
That is all for now!
---
This will not show up in the summary.
---
---
Sending a
Private Message
to
Did_I_say_that
, regarding the content of this blog, provides consent to use the content of the message.
Did_I_say_that can be Emailed here.
Visit
Did_I_say_that
's Blog Entries. *All images used under Copyright Law US Code Title 17, Section 107