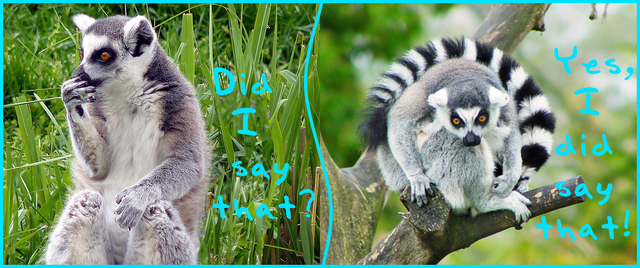 Posts tagged with
Education
This is a compilation of pictures that I have used as commentary.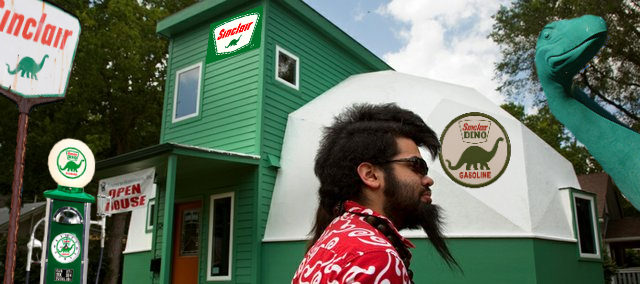 UPDATE - July 21, 2010 - This blog will be updated regularly as photo opportunities present themselves. What is a photo opportunity? That is when I want to make a comment with a picture, but don't want to write a new blog. This update also includes a format change. The pictures will now be the link to the back story - just click on the link to go to the story or comment that the picture represents.
---
Click on the links to go directly to the picture; click on any picture to go to its background story.
Quick Links:
---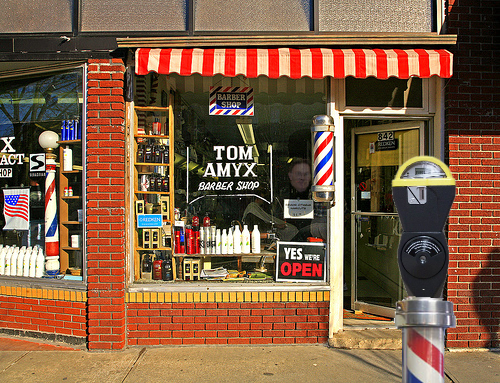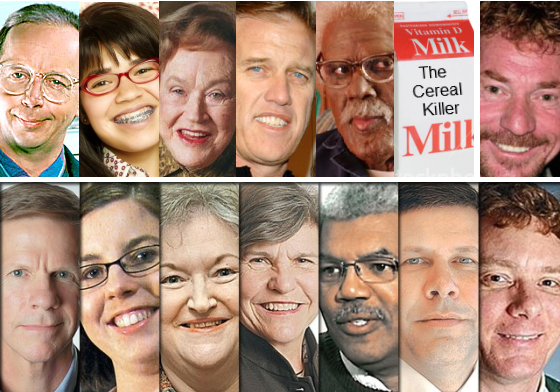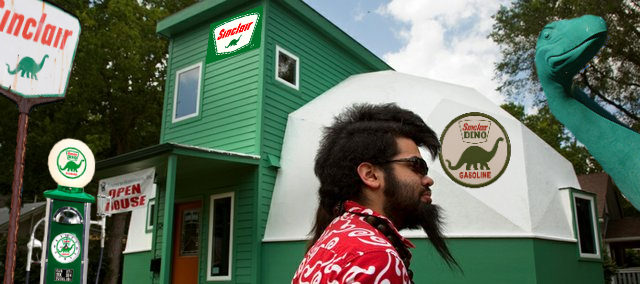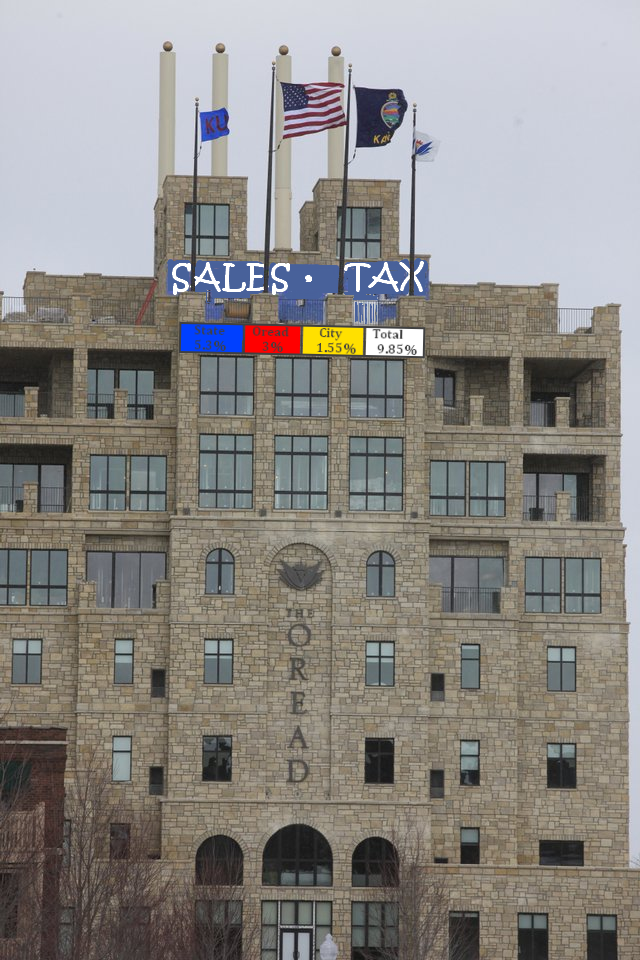 Also see:
"The Oread hotel falls victim to vandals"
.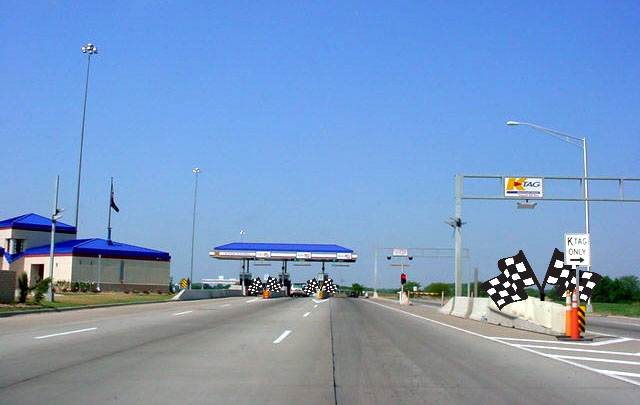 Also see:
"The Oread hotel falls victim to vandals"
.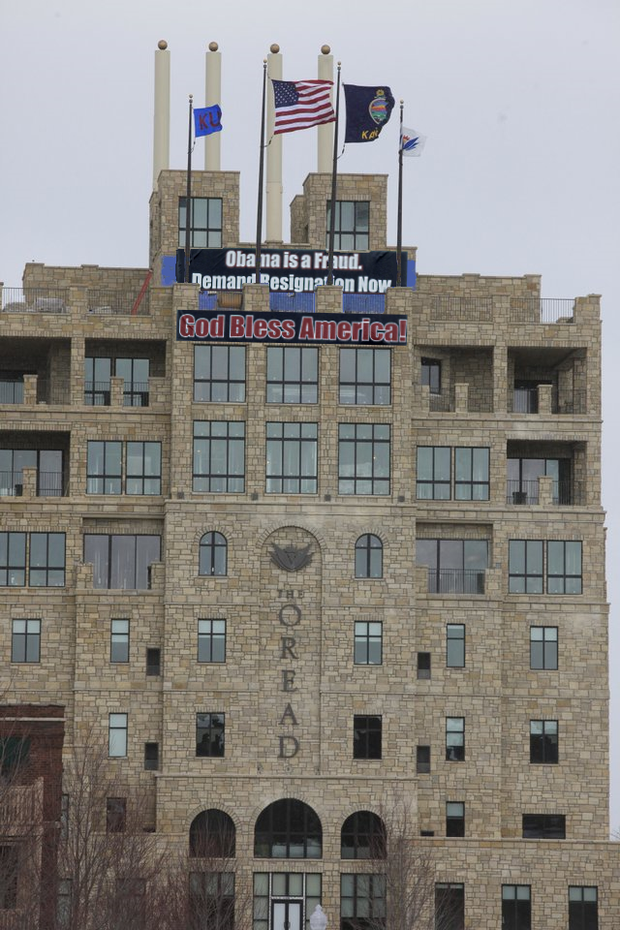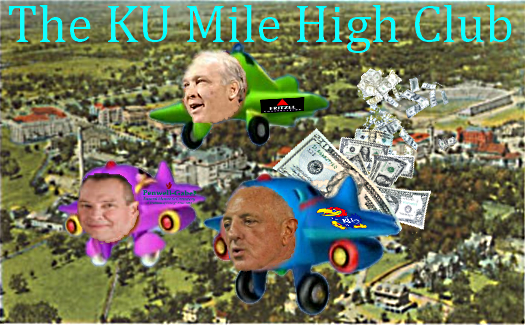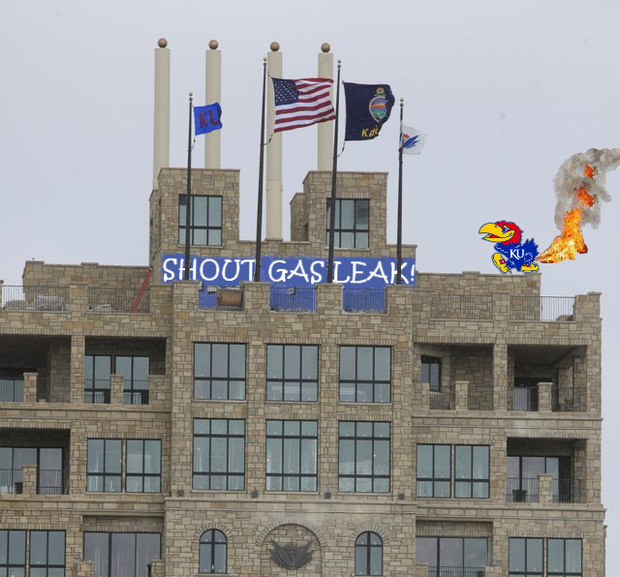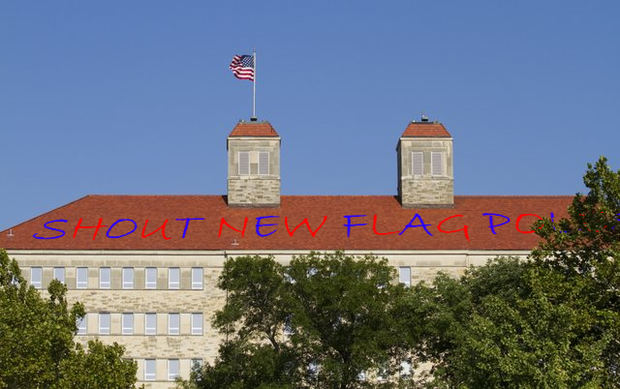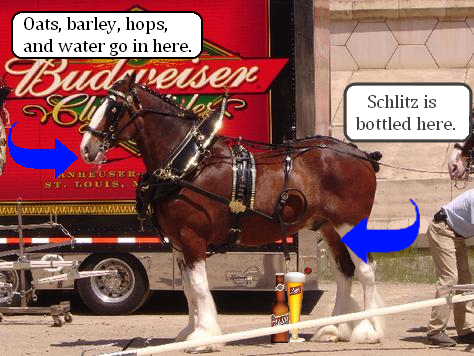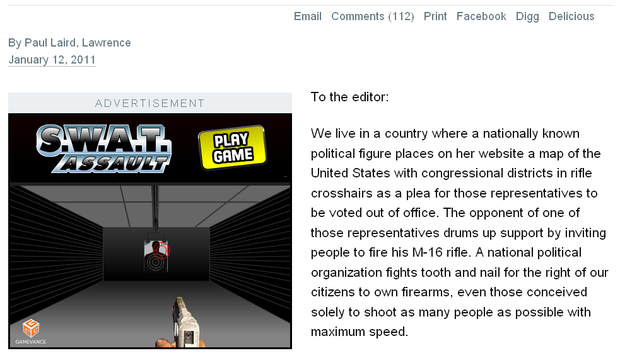 ---
---
Sending a
Private Message
to
Did_I_say_that
, regarding the content of this blog, provides consent to use the content of the message.
Did_I_say_that can be Emailed here.
Visit
Did_I_say_that
's Blog Entries. *All images used under Copyright Law US Code Title 17, Section 107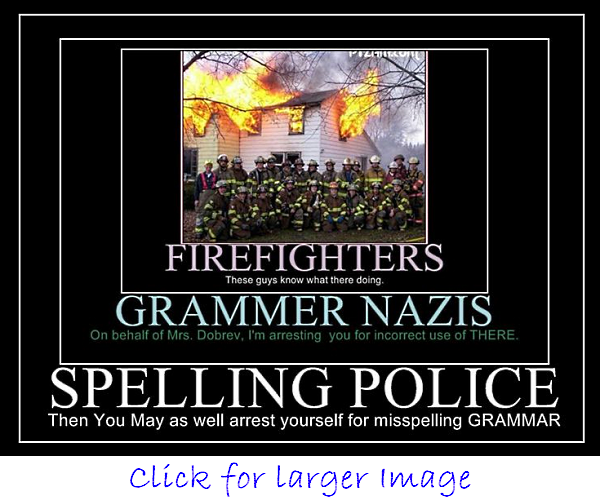 I have noticed that many users see themselves as enforcers on discussion forums. Spelling police and grammar gurus seem to troll for an opportunity to humiliate another user. Perhaps some gain a sense of superiority by showing other online users that they can spell simple words.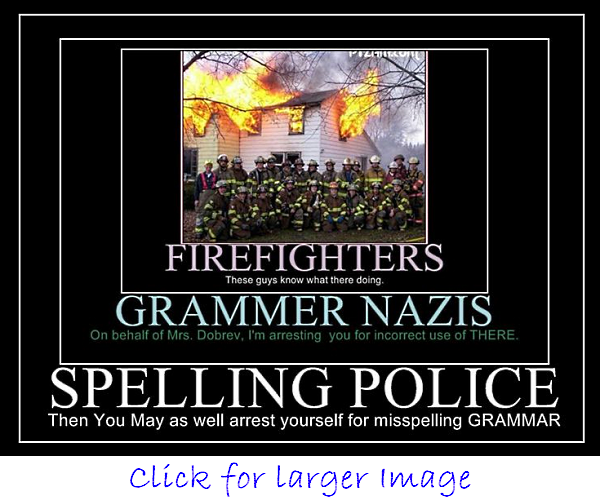 Granted, there are times when a grammatical error or misspelling is humorous; and, therefore can be pointed out in a fun way. However, most errors are simply mistakes - mistakes that once made can not be corrected by the one who made them. There is no real value in another user pointing out the obvious.
I recently came across a user that thrives on correcting the misspelling of small words. Only one of his/her comments on the representative day did not correct someone's spelling. Here is a screenshot of some of those comments:
I understand commenting on comments. I get the point of "playing off" of someone else's comment. I don't get the point of playing schoolmarm on an online forum where most users write informally. It doesn't even make for good trolling.

---
---
Sending a
Private Message
to
Did_I_say_that
, regarding the content of this blog, provides consent to use the content of the message.
Did_I_say_that can be Emailed here.
Visit
Did_I_say_that
's Blog Entries. *All images used under Copyright Law US Code Title 17, Section 107
Lew Perkins claims that he is the victim.
There is no reason to doubt him! Is there?
Visit my other Photo OP-ED, Lew Perkins' Pink Slip.

---
---
Sending a
Private Message
to
Did_I_say_that
, regarding the content of this blog, provides consent to use the content of the message.
Did_I_say_that can be Emailed here.
Visit
Did_I_say_that
's Blog Entries. *All images used under Copyright Law US Code Title 17, Section 107
Visit my other Photo OP-ED, Perkins The Victim.

Lew Perkins, Athletic Director of Kansas University, accepts responsibility for "TicketGate" scam.

---
---
Sending a Private Message to Did_I_say_that, regarding the content of this blog, provides consent to use the content of the message.

Did_I_say_that can be Emailed here.

Visit Did_I_say_that's Blog Entries
Where to start, that is the question. I guess with this. Congratulations Class of 2010; we are proud of you!

Lawrence High School (LHS) held its first graduation ceremony in its new multibillion dollar athletic stadium. The ceremony was spectacular. There is room for improvement though; LHS will hopefully make a few changes before the next class graduates.
For the past 900 years LHS has held its graduation ceremonies at Kansas University's Memorial Stadium. This year, the class of 2010 had the privilege of being the first class to walk the track at LHS's Most Memorable Stadium. With over 1000 graduating classes behind them you would think that the combined 1.3 million years of experience that LHS administration has would have been sufficient to make the transition to the new $3.5 billion convertible dome stadium at LHS; it was not. It was an unmitigated disaster for parents, family, and friends. Well, maybe not disaster, but I like putting the words unmitigated and disaster in the same sentence.
What? Why is the title of this blog, "LHS Graduation - Parents of Calvin please be sitted"? Simply put, that headline says it all. You will see in a minute. Now, quit interrupting.
The lack of planning was evident in the fact that the school's officials - all 63 of the Principals, Associate Principals, Assistant Principals, Assistant-Assistant Principals, Principals in Training, and Principals in Fact - forgot that parents like to attend and actually SEE their offspring graduate. The past 935 graduations held at Memorial Stadium took parent and student seating into consideration. Parents sat on the spacious end-field seating with a great view of their young adults. Sunday's ceremony placed the graduates in the main bleachers and left parents scrambling for seats; with over half the attendees having to sit several miles away on the other side of the field. Granted, Memorial has the U-shaped bowl seating; whereas, LHS only has the $5.3 billion hard concrete bleacher style seating. However, this should not have stopped the 82 administrators from asking the two custodians at LHS to set up folding concrete chairs in the middle of the field for the graduates so as to allow viewing of one's offspring from both sides of the stadium. Some parents, the one's with smart kids - the kids that told their parents to arrive the day before and camp out to get a good seat (not my kid, obviously or I wouldn't be whining now) - had good seats on either side of the graduates. The rest of us - those who arrived only a few hours early for a good seat - had to sit on the far side of the $6.1 billion Most Memorable Stadium.

From the far side of the stadium parents were treated to the backsides of all of the speakers. This was difficult. We are used to hearing some of the administrators talk out of their backsides. However, when heard over the public address system, and with only their backsides to look at, new meaning was given to the term. Which brings us to the second point.
The President of the School Board gave a short presentation. His son, one of the 2010 graduates, asked dad to do three things: be brief, be normal, and to not mention his name. Calvin, I am sorry that your dad was not able to meet that condition. I am fairly certain that I would not do that to my son; nor, would I ever do it to the President of the School Board's son. So, once again, Calvin, I offer my sympathy. We know Calvin's dad had a good seat - I spent most of the graduation with Scott Morgan's seat staring at me from across the field. At least I think it was Morgan's seat, it was difficult to see from a vantage point in the next county. My guess is that Kathleen Morgan also had a good seat. I hope Scott used his influence rather than her having to camp out for three nights to get a good seat. Congratulations, Calvin.
Jan Leonard (aka. Ms. Gentry), emceed the events of the day. This was Jan's last LHS graduation ceremony as one of the 93 assistant principals; she will be retiring at the end of this school year. Congratulations, Jan! However, Jan closes the loop on our headline and closes out her decades of high school attendance with her now famous words, "You may be sitted!"
I do sincerely wish all LHS (and that other high school across town) graduates the best life has to offer. Congratulations Class of 2010. Also, I extend a sincere thank you and congratulations to Jan Leonard for her hard work and retirement. My condolences to Calvin; you can pick your friends, but you are stuck with your relatives.

Yet, I do chastise LHS and ask them to get their - let's see, with Jan gone, that leaves 62 principals and 1 million years of combined service - get their act together before the next graduation. Put the graduates in the middle so everyone will have an equally poor view. Do the same with the stage and set it to face the graduates. Trust me, we would rather see the dignitaries' sides than their backsides.
"Parents of Calvin, please be sitted - in the good seats!"
---
---
Sending a Private Message to Did_I_say_that, regarding the content of this blog, provides consent to use the content of the message.

Did_I_say_that can be Emailed here.

Visit Did_I_say_that's Blog Entries
The Lawrence Public Schools USD 497 Superintendent has appointed 19 members to the Lawrence Elementary School Facility Vision Task Force as reported in this Lawrence Journal World. Here is the official press release.
---
Where The Members Live or Work
This map plots the addresses of the 19 task force members and shows the elementary school boundary area in which they live. These are either home addresses, or associated school if address is unknown, for most members. One may be a business address, but would not affect the elementary school area of the member. Another is known to be a business address. One is unknown and credited to the District Administration office since the member is the President of the LEA.
View larger map
---
Schools Represented
Based upon the address of each member, this table shows the representation by elementary school.
| | |
| --- | --- |
| Broken Arrow | Ø |
| Cordley | 2 |
| Deerfieldtd> | 1 |
| Hillcrest | 1 |
| Kennedy | 1 |
| Langston Hughes | 1 |
| New York | 2 |
| Pinkney | 1 |
| Prairie Park | 1 |
| Quail Run | 1 |
| Schwegler | 1 |
| Sunflower | 2 |
| Sunset Hill | 2 |
| Wakarusa | 1 |
| Woodlawn | 1 |
| District Unknown | 1 |
The Lawrence Public School's (LPS) Community Discussions (forums) on the reconfiguration of the Junior and Senior High Schools are deceptive in two very distinct ways. Fliers declare that, "The Lawrence Board of Education invites the input of staff, students, parents and community members as it discusses the possible movement of the sixth grade to middle schools."
The False Fact Finding Forums
First, the district is not facilitating the Community Discussions in an open forum format that would elicit honest responses from participants. Apparently, the District learned a lesson from the open forums on school closings. During those discussions the district allowed open commentary from the public. Although limited to three minute sound bites, everyone desiring to convey facts, express opinions, share emotional concerns, or even ask district officials and Board Members questions were allowed to do so. This formula allowed the district, the board, and the public to shape the discussion and contribute to the outcome. Now, it appears that the District, the Board of Education - or both - have determined to exclude the public from providing input that will have any effect on the outcome of reconfiguration discussions.
The LPS district has chosen to conduct the four community discussions using a modified Delphi Technique in order to establish a predetermined consensus and outcome. Originally developed by Rand Corporation as a forecasting methodology, it quickly evolved into a tool used to forge consensus amongst a diverse group of experts. The method has been adapted to create a subjective, although faux, agreement or consensus of politically hot topics. When used in group settings, such as the District's Community Discussions, it is considered "an unethical method of achieving consensus on controversial topics". The group format of Delphi is typically an exercise in "circular logic." However, due to the participants limited view that is exclusive to the control groups in which he or she participates, he may never realize the deception that has occurred. The participant will be given credit for helping to achieve a consensus of which he was totally unaware. This is why the group Delphi Technique is considered unethical.
The modified Delphi Technique basically provides the facilitator with two advantages. First, the respondents are warehoused in highly managed control groups that use facilitators to monitor and direct the flow of discussion. This effectively eliminates any opposition and prevents collaboration of like-minded individuals. Second, the facilitator controls the outcome and posted results of all controlled groups. Hence, predetermined outcomes are common and desired results can be presented as being supported by a consensus of participants.
The Real Reason for Reconfiguration
Second, the District has been deceitful in its failure to declare the real agenda behind reconfiguring the 6th through 12th grades. The School Board set goals for the 2009 – 2010 school year. One goal was to "Investigate reconfiguration of schools and schedules to maximize learning opportunities and efficient use of facilities". However this is no new goal. Board Member Mary Loveland has participated in this discussion as early as 1993.

During discussions in 1993 regarding the closing of Grant, Riverside, and Cordley Schools, Loveland assured parents that "any decision to move the sixth-graders would not be dictated by the school closings." However, what she left unsaid was that a decision to move sixth-graders could result in closing those schools with smaller enrollments. Loveland has consistently stated that elementary schools need to have a minimum of 300 students enrolled. Moving sixth grade students to middle schools will reduce the enrollment and ensure that seven elementary schools, including Cordley - which has long been on the closing list, is well below Loveland's requirement of 300 students. Moreover, the reconfiguration could reduce up to three elementary schools to an enrollment of under 200. The reduced enrollments will most likely be the death knell for up to four elementary schools.
Moving sixth grade to middle schools will help Loveland realize her long term goal of consolidating elementary schools by closing smaller schools. Moreover, it will create the the necessary conditions that will allow School Board President Scott Morgan and long time fellow collaborator and School Board member Loveland to move forward on an expected third high school.
Public Participation
School Board Member Marlene Merrill in the Lawrence Journal World article, "Split developing on whether it's a good idea to move 9th graders to high school", interprets the lack of participation by parents and voters. "Board member Marlene Merrill said it was most telling that only 40 people participated in the forums — while the district is talking moving 750 students up to high schools. 'That says to me that there is comfort with the discussions that we're having about moving and not big concerns for what we have proposed,' she said." Right, or wrong, the district will accept Merrill's prognostication.
Merrill must be proven wrong. Parents and voters will need to provide a volume of feedback like that of the school closing forums. Failure of district patrons to attend community discussions and School Board meetings will affirm the district's belief that people have no "big concerns for what we have proposed."
Participants of the Community Discussions (forums) that do not wish to be cast as supporters of moving the 6th and 9th grades must be willing to disrupt the Delphi Technique. This should be done in a a friendly, yet persistent and focused manner. Do not allow the format or facilitator of the discussion to redirect your own thought process.

Although directed more at a political process, this YouTube video may be of use for those wishing to disrupt the LPS Administration and School Board's unethical consensus-creating discussions.

---
---
Sending a Private Message to Did_I_say_that, regarding the content of this blog, provides consent to use the content of the message.

Did_I_say_that can be Emailed here.

Visit Did_I_say_that's Blog Entries
There have been two public forums and discussion has occurred at several Lawrence Public School's (LPS) School Board meetings regarding the reconfiguration of high school grades. Many in the community have asked, "Why should 9th grade move to the high school buildings?" There are many compelling reasons to do so. These include logistics of teaching multiple year courses, combining secondary teaching positions, and access to specialized classes. There are also valid reasons to keep the status quo. Safety and security of younger students in a more open environment, social and emotional concerns, and capacity limitations of the existing high schools are all valid concerns.
However, all of the reasons - pro or con - put aside, there is one end result that will occur as a result of moving the 9th grade to Lawrence High and Free State High schools: A third high school will be built; or significant additions will be made to the existing structures. Is this the real agenda of the Administration or School Board? It may be or it may not be; that is irrelevant to what will happen. All one needs to do is look at the historical actions of the district and the future becomes very clear. Simply stated, history repeats itself unless someone causes something to happen to purposely change it.
Let's look at the historical record.
The LPS School Board voted to close Centennial School, adding it to a consolidation list that included Riverside and East Heights Schools in 2003. This was presented as a necessary move to offset expected budget shortfalls for the next school year. However, this was merely cover for a plan that had been maturing for nearly 30 years. An archived news story from February 5, 1975, "Centennial parents unhappy with plan" reveals that at least 27 years before it was finally used by LHS, Centennial was doomed to close for that very purpose. It took officials nearly thirty years to get past parents and voters; however, persistence and obfuscation eventually won out.
More recently, we find that Lawrence High School is still awaiting completion of a highly controversial football stadium, practice fields, and new tennis courts. Was this an idea that just happened to spring to mind when the District found itself with leftover money from a 2005 facilities improvement bond issue? Did the School Board approve the $9.2 million athletic fields on a whim? No, the idea was brought to light in this Lawrence Journal World (LJW) editorial from 1990, "FACILITY PROPOSALS SMACK OF POLITICS". It was revisited prior to the opening of Free State high school as the district attempted to work with the City to provide a solution.
How do the historical examples of closing Centennial School and the building of high school athletic fields relate to a third high school? They have provided historical evidence that what the Administration and/or School Board lobbied for in the past, predictably, happens in the future. Therefore, a review of any history of promoting a third high school would be relevant.
For nearly 20 years the LPS Administration and School Board has desired and planned for three high schools for Lawrence. A plan was brought forward on April 16, 1992 that set the stage for the construction of Lawrence's fourth junior high, Southwest; and, the second high school, Free State. Lost in the frenzy of studies, bond issues, and votes was the District's final goal: three high schools and four middle schools. An archived LJW article, "SCHOOL COMMISSION CONSIDERS 3 PROPOSALS," details the plans, "...In the meantime, the district will have built a third high school, thus creating three high schools with about 1,130 students each."
Southwest Junior High and Free State High Schools have been completed from that original plan. Moving ninth grade students to the high schools will put into motion that which will be necessary to complete the goal of three high schools. Once the ninth grade has been relocated to the high schools, the Administration and School board will take immediate notice of the overcrowding of the high schools and move to alleviate it. The answer will be either a third high school or adding ninth grade wings to the existing schools.

More to the point, on October 28, 2007 School Board President Scott Morgan affirmed the District's commitment to a third high school. Board member Mary Loveland has said that future decisions should include accommodating a possible third high school. This commitment may have been further confirmed when the District paid $1.73 million for 76 acres of land as recently as October 26, 2009. In addition, the Board has set aside up to $2 million for site evaluation, improvements, and architectural fees. These are not fees that would be incurred if the property was simply "an investment" as Board members have implied.
Regardless of the justification and reasoning, voters need to know this: Moving 9th grade students to the high school buildings will cost taxpayers an estimated $32 million in new construction. Wait, add another $6 million for a third stadium and athletic fields. That may be reason enough to delay reconfiguration.
Finally, this needs to be said. School Board members and Administrators need to become transparent. They should provide all of the facts and all of the reasons for change and quit hiding their agendas.
Then again, maybe the School Board and Administration is transparent already. Many in the community have seen right through them.
---
---
Sending a Private Message to Did_I_say_that, regarding the content of this blog, provides consent to use the content of the message.


Did_I_say_that can be Emailed here.

Visit Did_I_say_that's Blog Entries